149 days until 4/20
We had very different childhoods if you didn't grow up smoking cheeba cheeba in a corn field.
And for that I don't even trust myself.
One of these nights I'm going to hear someone rustling around in the bushes of my dad-in-law's farm and it's gonna be me.
Went on a crazy bender last night reading the White Paper for weedcash network.
And I noted that my life is so meaningless,
IT'S ACTUALLY IMPRESSIVE.
Be amazed.
Please buy & stake more Weed.
Also purchase $10 worth of each tokens from tribes you follow and stake a half of the amount purchased then thank me after you are active with content creation and curation.
Public Service Announcement:
If I get dementia when I'm older and forget everybody's names and can't remember what I just said 3 seconds ago, nothing will have changed.
I hope I don't forget my hive owner key because of age.
I've done a lot of stupid things in my life but existing & tokenizing on #Hive via the Hive-Engine dex is definitely NOT one of them.
Weedcash taught me how to tokenize, stake & buy dips.
More to that, it taught me to HODL & BUIDL.
Sometimes when I claim my hive-engine rewards I feel like I'm stuck in my own head and I don't have a couch in there.
If you wanna call me a lazy pothead, explain why you have a couch in your house.
For decoration?
Did you run out of decorative chairs?
My canna-seshes are on astronaut high level.
My stoned thoughts are always fly-on sentences after I open my weedcash editor and insert the heading and my template.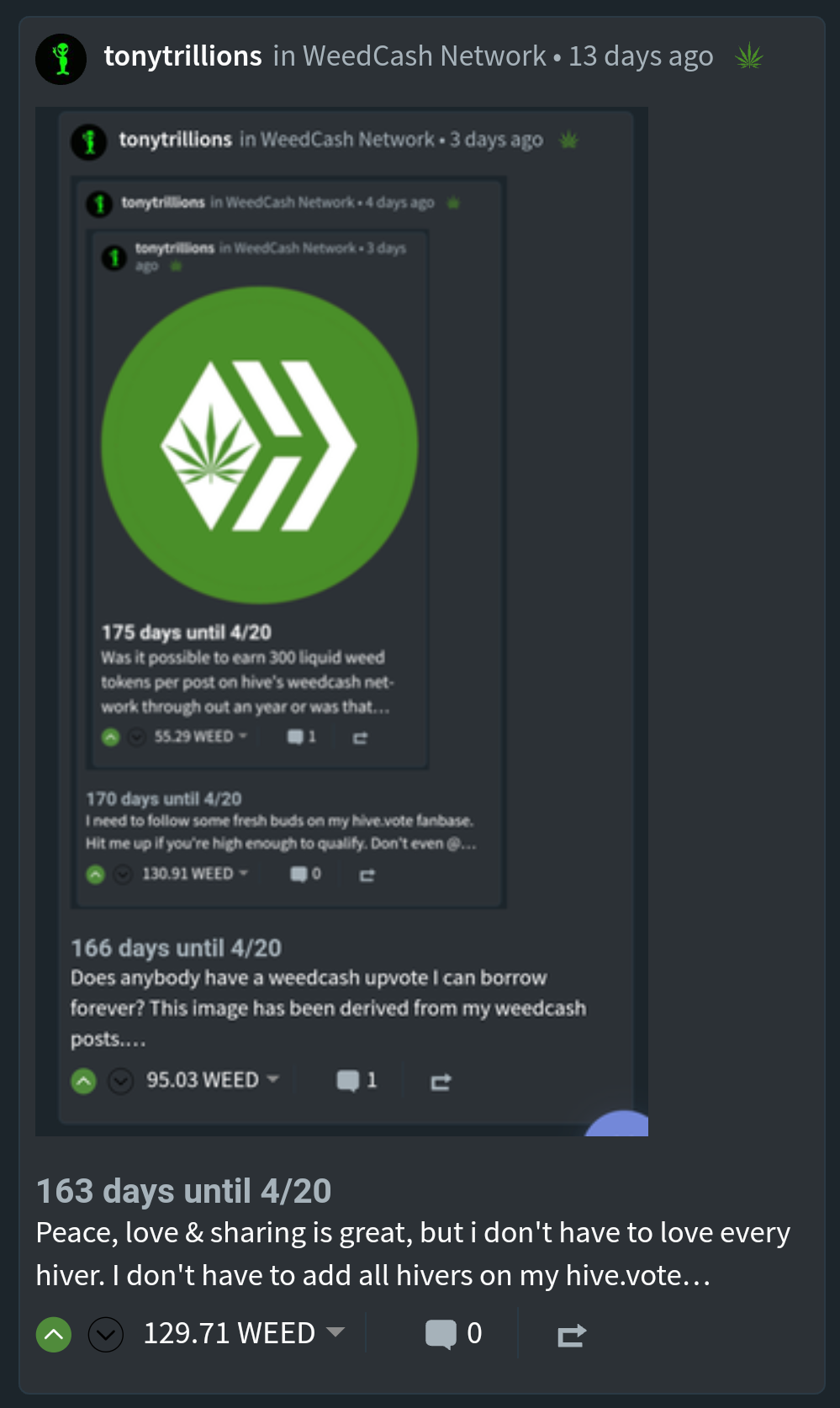 Life is totally fair.
Every day, some people are born and some people die. that's fair.
However life isn't JUST.
If it were, only the bad people would die but instead they're still alive even though they stole weed from my dorm room in college.
It's hard to believe that life is just this.
I take a bong rip and step off the great precipice.
But instead of hitting the ground, I miss
cause I'm flying on wings made from cannabis.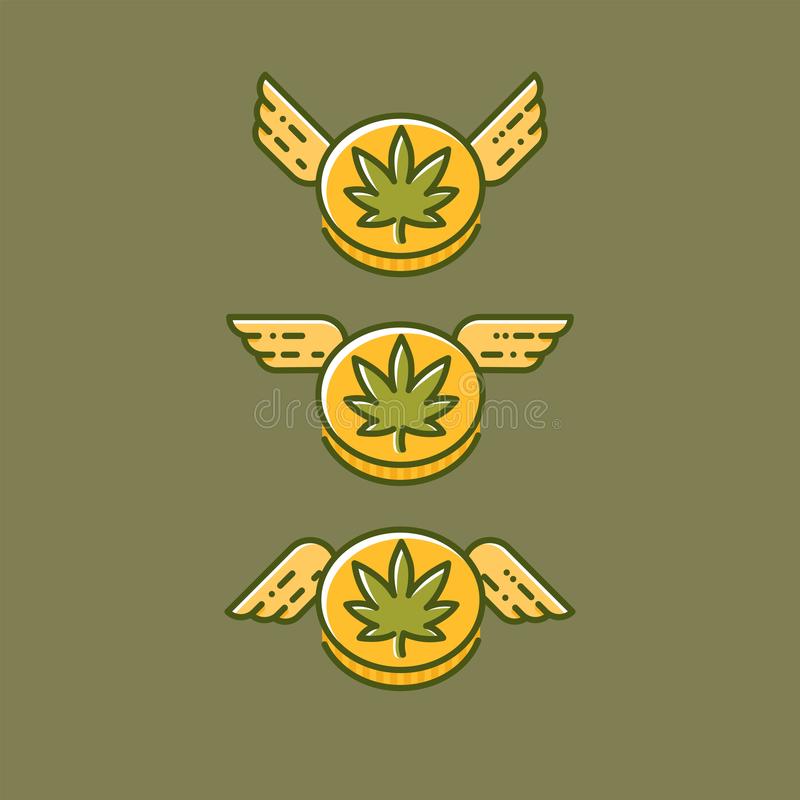 Image source

What's a conspiracy theory you believe about natural medical cannabis?
What if it cost $1 for every opinion we gave about natural medical cannabis?
Would weed nerds shut up or be broke as fx©k?
Don't tell me your answer, show it to me through your weedcash work.
It's 20 minutes to 4:20pm & I should be winding up this post,
So the final high thought I got for y'all is:
Accidental smoke rings are one of life's little pleasures.
Don't argue with me.
LET HAPPINESS HAPPEN.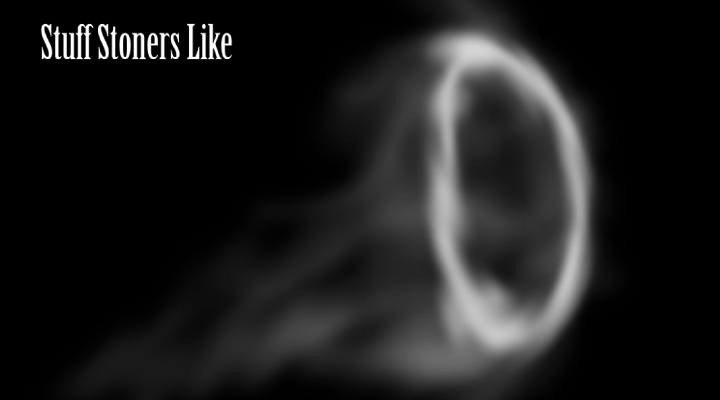 Image source

It's your friendly weedcash community networker 🔥🍁😎💨
Tony

#cannabis #weed #LegalizeIt #hemp #marijuana #fourtwenty #hive-169313 #thc #cbd #brofund #bro #bros #archon #list #hivelist #naturalmedicine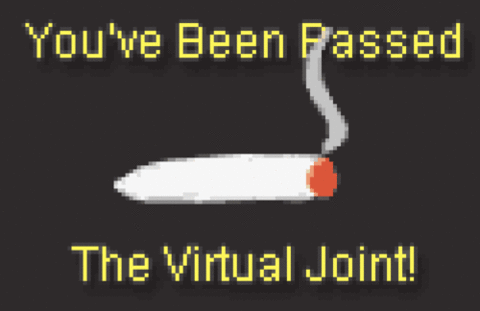 ---
Posted via weedcash.network
---
---