SIMO CAFE IN PROGRESS (BI-BM)
Greeting everyone .
How are you? I hope you have a great day today that better than yesterday .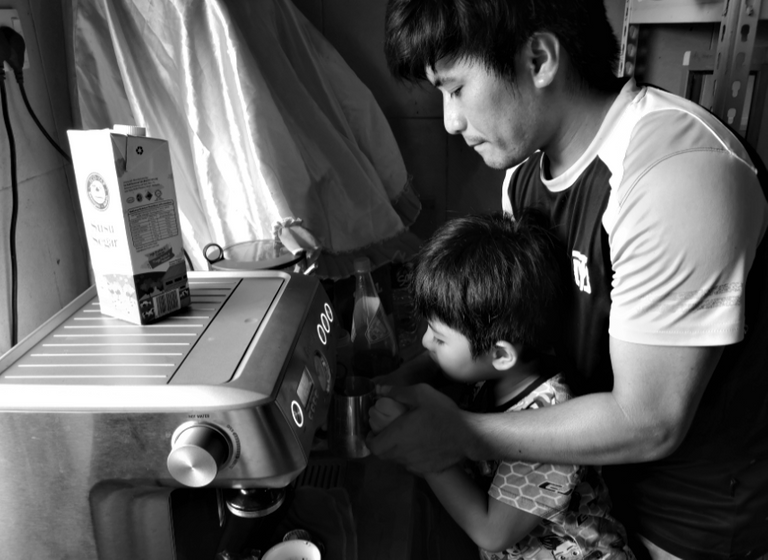 Still remember my brother , Mario who has close his cafe due the pandemic ? This is a good news from him . His newly cafe at my hometown is already in progress. We are lucky because we have a cousin who is own a small piece on land near the main road to our village . The good news is he willing to lend to him and he can pay the rent when ever he ready in return he help him to develop the small piece of his land. Well , it was a good win-win deal since it was too expensive to rent a small building shop at the town and even you didnt start you business or any renovation you already pay the rent . It was too expensive since you need to pay 2+1 up front even before doing any business to the owner .
This is his small cafe, SIMO . Just a small village style cafe . This is some portion of land that my cousin lend so he can start develop for the cafe house.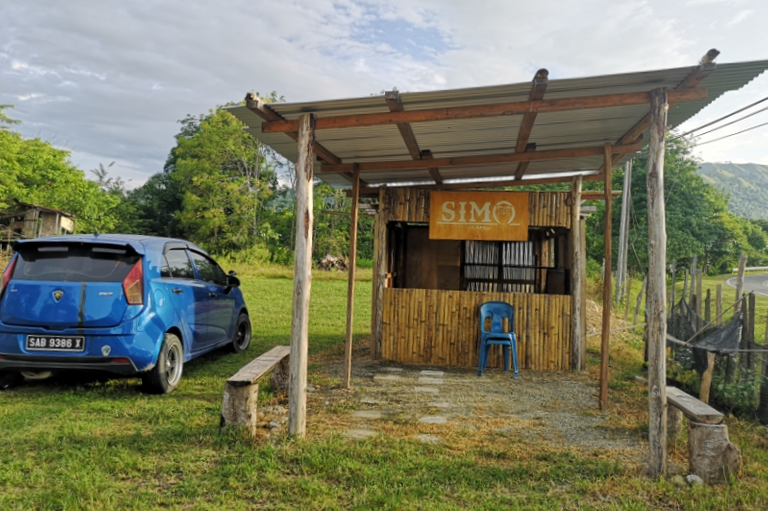 ANOTHER GOOD NEWS
With small profit from the cafe above , he start to making another partition of this area . This picture below is the current progress at his cafe. It start looking good with some structure on it.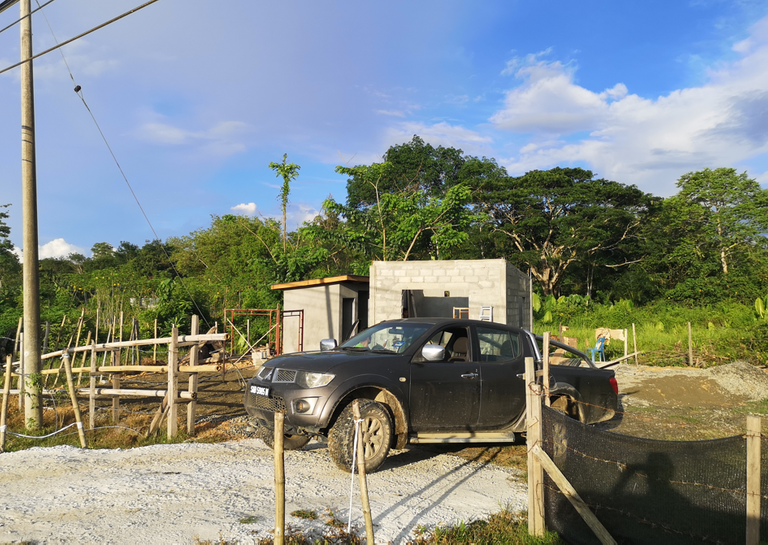 The first thing he do for his cafe is the toilet . My father is work hard to do the tiles on it . :).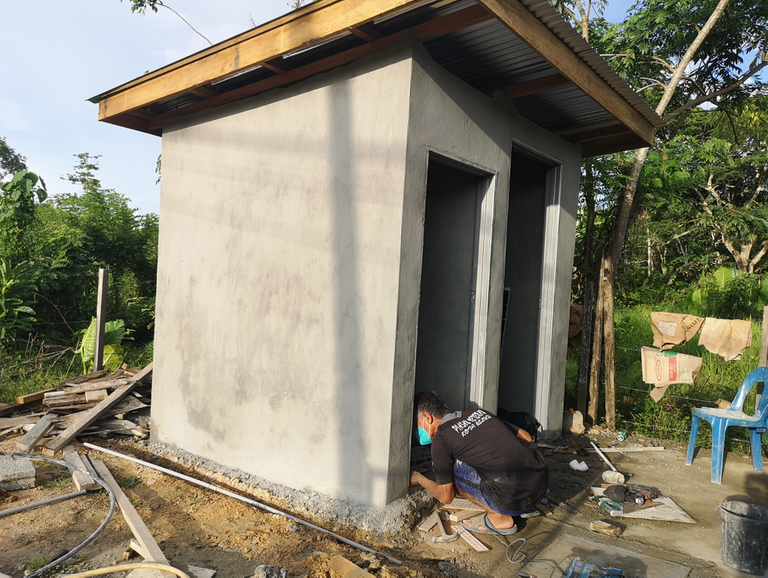 Another progress is the kitchen . Well , if this was finish he can already bring some kitchen stuff since this building can be lock and it safe to put item inside.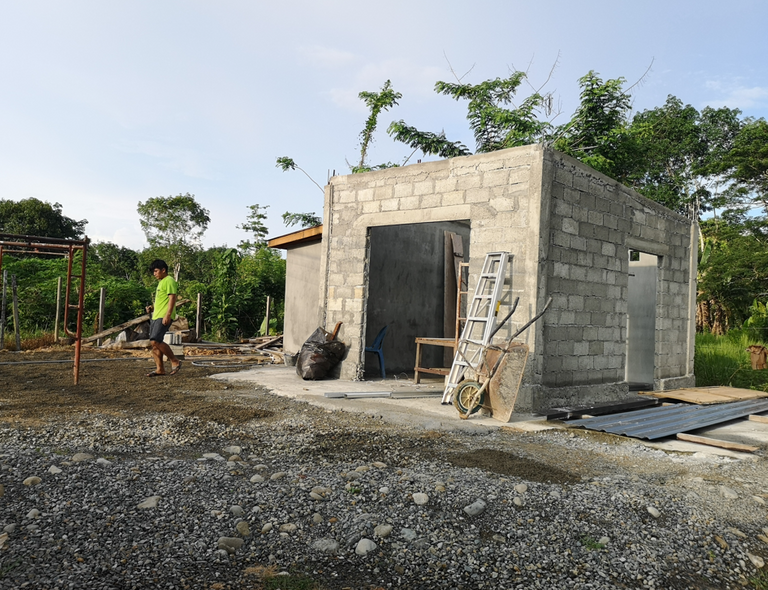 We ll see another update in few week . I wish him all the best . I ll help him the way i can so the progress can speed up.
A COFFEE A DAY FOR A GOOD DAY
MALAY LANGUAGE
Salam semua.
Apa khabar? Saya harap anda mempunyai hari yang hebat hari ini yang lebih baik daripada semalam.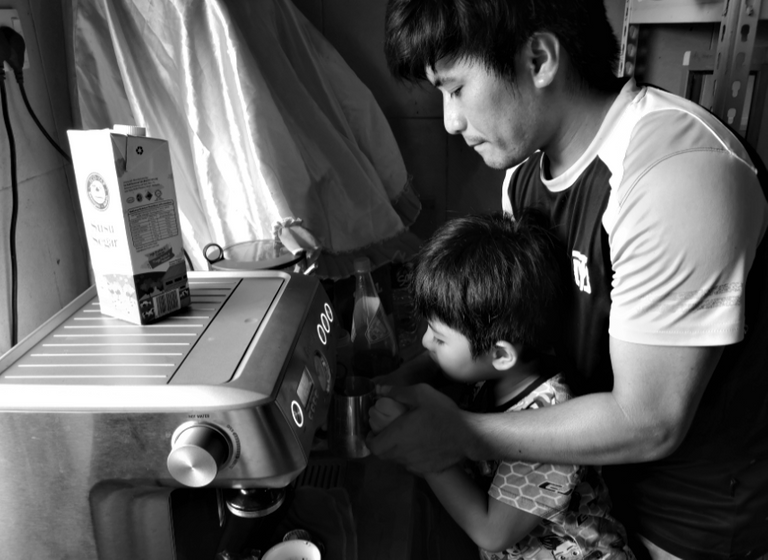 Masih ingat abang saya, Mario yang telah menutup kafenya kerana wabak? Ini berita baik dari beliau. Kafenya yang baru di kampung halaman saya sudah berjalan. Kami bertuah kerana kami mempunyai sepupu yang memiliki sebidang tanah yang kecil berhampiran jalan besar ke kampung kami. Berita baiknya ialah dia sanggup meminjamkan kepadanya dan dia boleh membayar sewa apabila dia bersedia sebagai balasan dia membantunya membangunkan sebidang kecil tanahnya. Baiklah , ia adalah perjanjian menang-menang yang baik kerana terlalu mahal untuk menyewa sebuah kedai bangunan kecil di bandar dan walaupun anda tidak memulakan perniagaan anda atau sebarang pengubahsuaian anda sudah membayar sewa . Ia terlalu mahal kerana anda perlu membayar 2+1 di hadapan walaupun sebelum melakukan sebarang perniagaan kepada pemilik.
Ini adalah kafe kecilnya, SIMO . Hanya sebuah kafe kecil ala kampung . Ini adalah sebahagian tanah yang dipinjamkan oleh sepupu saya supaya dia boleh mula membangun untuk rumah kafe.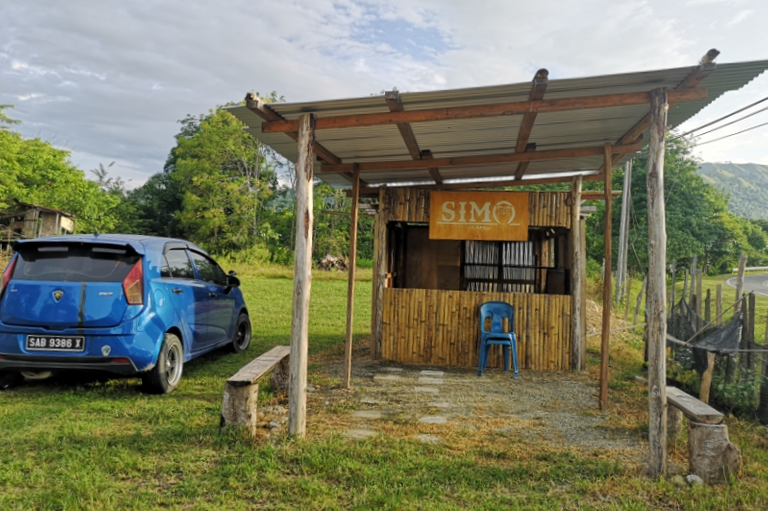 BERITA BAIK
Dengan keuntungan kecil dari kafe di atas , dia mula membuat partition lagi di kawasan ini . Gambar di bawah ini adalah perkembangan semasa di kafe beliau. Ia mula kelihatan baik dengan beberapa struktur padanya.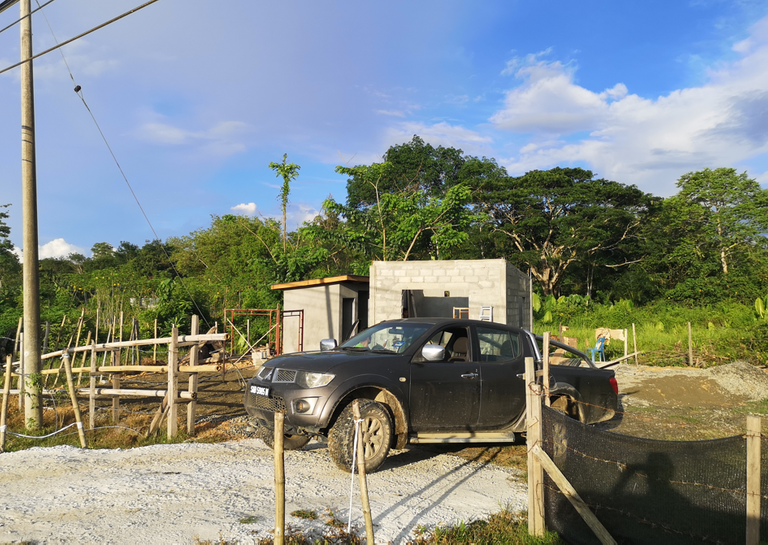 Perkara pertama yang dia lakukan untuk kafenya ialah tandas. Ayah saya bekerja keras untuk membuat jubin di atasnya. :).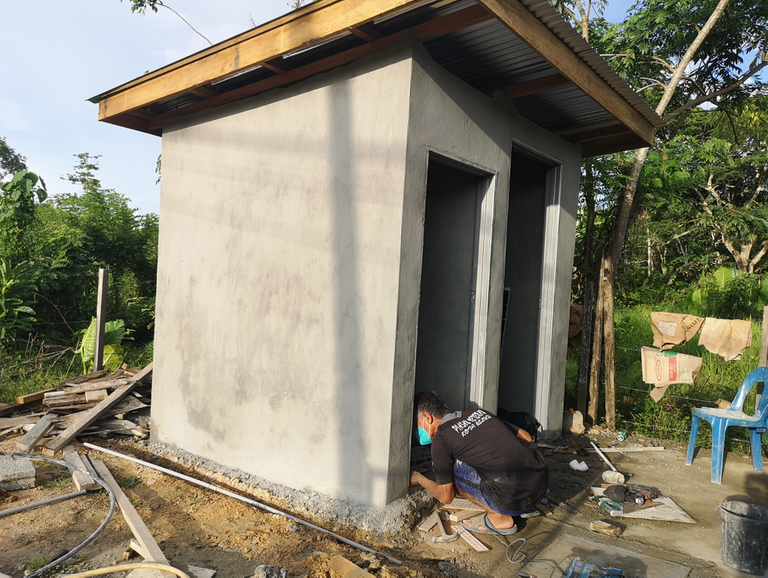 Satu lagi kemajuan ialah dapur. Nah, jika ini selesai, dia sudah boleh membawa barang dapur kerana bangunan ini boleh dikunci dan barang itu selamat untuk diletakkan di dalam.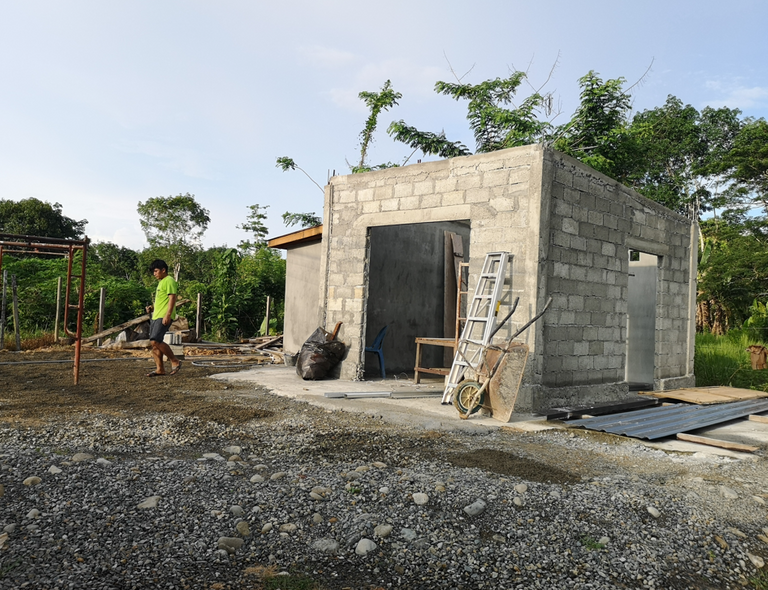 Kita akan melihat kemas kini lain dalam beberapa minggu. Saya doakan yang terbaik untuk dia. Saya akan membantunya dengan cara yang saya boleh supaya kemajuan dapat dipercepatkan.
KOPI SEHARI UNTUK HARI YANG BAIK
---
---