My experiments with medical cannabis extractions
I don't even remember when I started to get interested in psychoactive substance extractions, maybe when I discovered that I could potentiate Salvia Divinorum leaves on my own, in a cheaper way. But then I thought: - Maybe it is possible to extract the active principles of cannabis too! Naturally, I knew nothing about the subject, I was a teenager at a time when the internet was still in development (at least her access, in my LOL city). The first extractions were completely experimental, with cereal alcohol, using low quality cannabis (the famous "pressed" here in Brazil). I didn't even know what to do exactly with that dense dark resin that I got from total evaporation.
Nothing like years of persistence and a self-taught study! I ended up discovering innumerable possible variations during that time, and how surprised I was to realize that nowadays, the so-called "full-spectrum" oil of cannabis is considered as a medicine almost within everyone's reach. I say "almost" because, cannabis is still illegal in my country. However, it is already possible to get a prescription for the use of CBD oil (however, not the full spectrum, as far as I could understand), however, the only company licensed to sell this oil in pharmacies, charges no less than 2,000.00R$ (equivalent to 347 dollars today), in Brazil, this is a lot of money. Even more if we remember that this pharmacological use is mainly sought for various diseases in children, such as epilepsy and other variants, often in needy families who would never have half of that to spend the month. Fortunately, there is a parallel world (which should definitely not be called a black market), of sales of handmade cannabis oils, at much lower prices (but still not so affordable), as well as unfortunately illegal.
How long will we face this unfortunate system of criminalizing a natural remedy? I don't know, but what I realize is that little by little, the laws are changing. At least here in my country, it is not so uncommon to see some judges giving "habeas corpus" to different types of patients to grow their own cannabis at home. While this does not become common sense, we are living in the shadows. I am particularly afraid of risking farming at home, I have already started and stopped several times simply because of the growing paranoia of having a problem with the law. And today, what I have left is to use the raw material of cultivating friends, to develop this oil, which is currently the only substance that I have been using from cannabis, due to interactions that can occur with the medication I take for anxiety.
In the photo, one of the oils I produced with a variety of Gelato, and added to a percentage of copaiba oil, a rich Brazilian medicine with β-karyophylene that is a potent stimulant of CB2 receptors, just as CBD is. Since I discovered this medicinal potential of copaiba, I have added it to the oil extractions that I produce for my own consumption.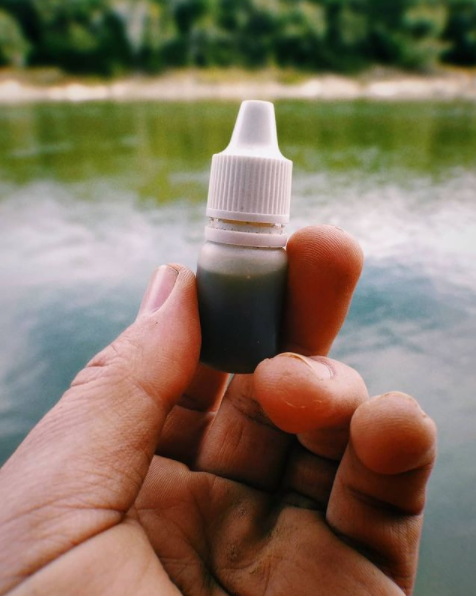 source: my own pic, taken by my instagram
Thanks for reading! I hope it was pleasant, thanks for the vote and for the time dedicated! I hope to bring good content whenever possible.
---
Posted via weedcash.network
---
---