A little about CB1 and CB2 receptors and their activation through THC and CBD
In my research on the benefits of CBD, I ended up discovering much more than I imagined from its very positive health effects. I am not an expert to explain the complexity of the functioning of its mechanisms in our organism and how it is capable of performing miracles that no other drug has been capable of, for example for refractory epilepsies, severe autism and even other more serious illnesses. But during these researches I came to know the concept of CB1 and CB2 receptors, two of the main protagonists of this cannabis journey through our nervous system and brain.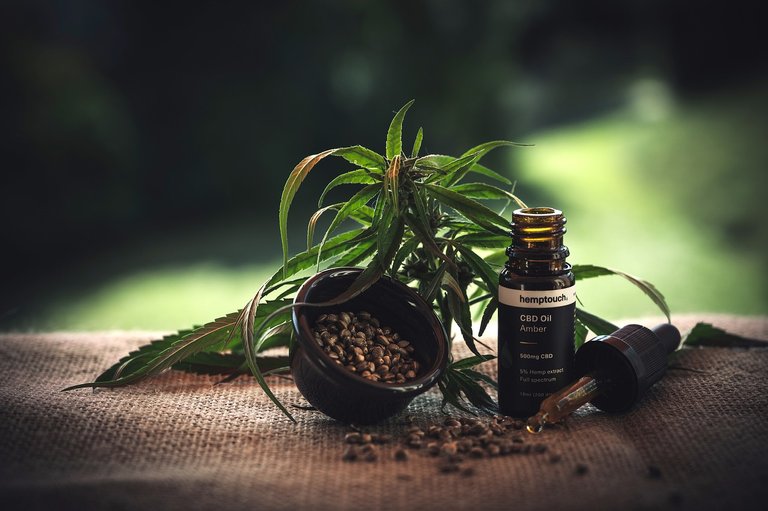 source:
In a very simplistic summary, I will say that: When we use cannabis (be it oil, flower, extract) with a high concentration of THC, we are strongly activating CB1 receptors, which have the classic and much sought after psychoactive effects, that make up a wide palette of effects: feeling high, pain relief, physical sedation, decreased short-term memory and cognition during use, tachycardia, increased appetite, among other effects. As we can see, there are positive and negative effects on CB1 activation, remembering that we are talking about an endo-cannabinoid, which is only "activated" when we use cannabis. Certainly in the not-too-distant future, when cannabis has enough space to become widely studied in all corners of the world, we will see a mapping study of all variations of cannabinoids present in the plant, in addition to a more advanced relationship with our genomic mapping and the way it influences the different experiences that we can have with its use and possibly eliminate negative effects such as lethargy and the difficulty in fixing memories during the period of use.
The fact is that we still have the CB2 receptor, which is no less important, in fact, it makes the necessary synergy for an efficient therapeutic effect. The Cb2 receptor is activated mainly through the CBD present in cannabis. And it is responsible for quite different effects from THC, to begin with that most CB2 receptors are not even found in the brain, but are scattered throughout the body, which already gives an idea of ​​its efficiency field, such as: immune system, regulation and cell strengthening, inhibits inflammation, minimizes the chances of heart attacks (which could be increased by the use of THC alone, for example), promotes bone health improvement, among other things.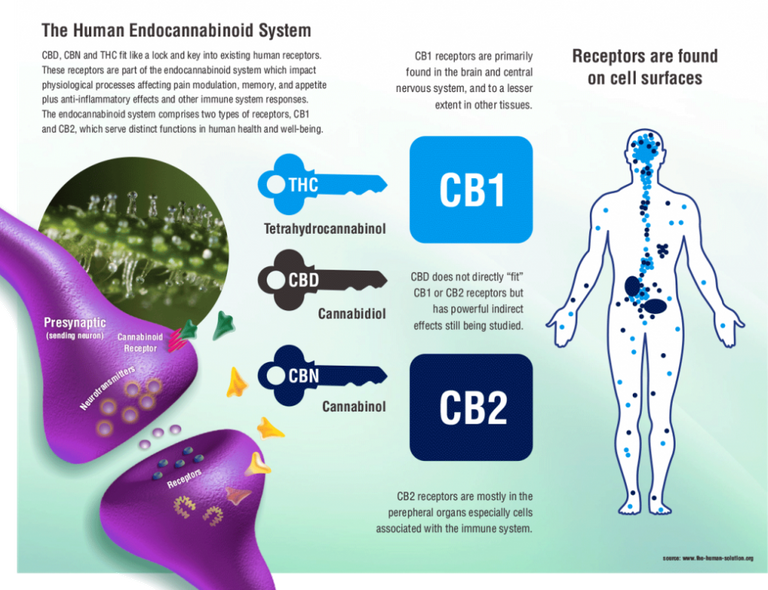 source:
What is clear when we study these cannabinoid receptor activators, is that if by nature, they existed in a very precise balance, and that, thus, the body has a much richer and more positive response, we are quite far from where we really should be when we think about recreational and daily use of cannabis. And no, I'm not trying to get into any harm reduction discussions. I just think that using a plant with a good balance between THC and CBD is the minimum to have an experience not only rich in personal pleasure, but also in health benefits instead of possible negative experiences of triggering panic and anxiety or even psychosis, caused by misuse of flowers with very high levels of THC and often ZERO CBD.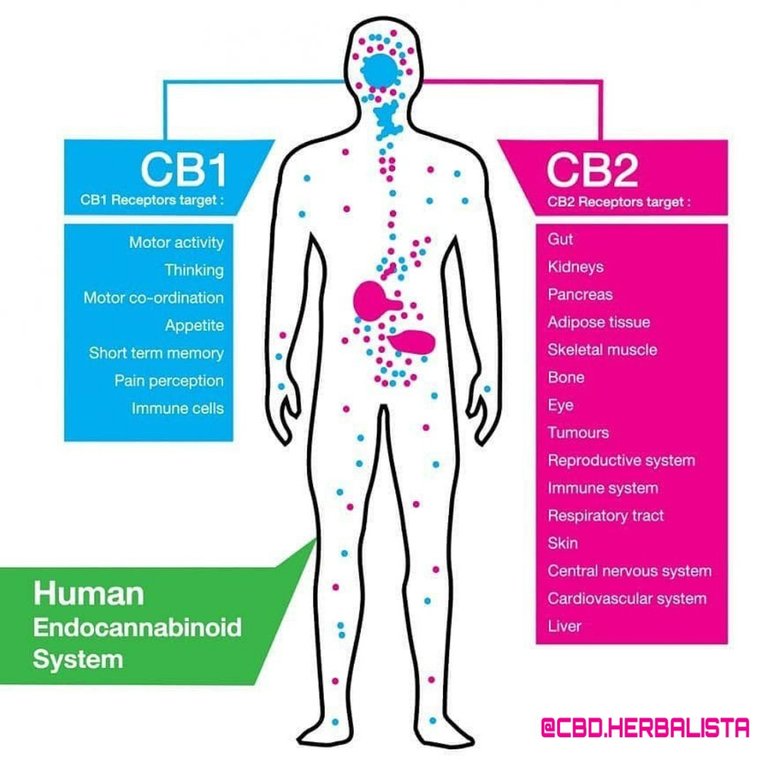 source:
Nowadays with the popularization of crops and medical and scientific information about this incredible plant, it is a little easier to see the CBD market grow and many interesting genetics appear. But it is still clear that THC-rich plants are priorities for home growers. I myself am an example for that. Unfortunately for reasons of little financial resources and living in a country where cannabis remains difficult to access, I have depended all these years on using cannabis from trafficking or rarely some genetics that a friend has cultivated, but always overflowing with THC and always with no CBD. My only experiences with oils were through artisanal oils that I got or that I produced myself, but that unfortunately were based on these unregulated, unregulated genetics.
At some point during this journey of studying the effects of CB1 and CB2 receptors, I discovered that nature provides countless other plants or substances capable of strongly activating our CB2 receptors, which is exactly our target due to the lack of CBD in cannabis. And that's what my next post will be about. Stay tuned.
I hope the reading was enjoyable, even if I understand enough English, I use a translator to help me in the project of keeping myself actively writing here. I always hope to be bringing interesting and sincere content, with personal experiences and understandable language. I appreciate your vote and if you can follow my posts!
Thomas Blum
---
Posted via weedcash.network
---
---