It's Friday I Ain't Got A Job Or Sh!t To Do - So Let's Dab
---
What's happeniung my awesome Hive fam! It's Friday, and I ain't got a job, and I ain't got shit to do, so let's dab it up on Weedcash! Actually, that's a lie, I have a crap ton to do, but yeah, I am done for the day so let's enjoy it! Actually this was done right around 4:20pm PST, which I didn't notice until loading the video, lol.
I have some really nice London Pound Cake dabs I am hitting up while I am playing around with some new video setups. Hope you guys like the new backgrounds.
Anyway, I am just rambling about life, crap that has been going on, some new toys, prepping for winter, Bitcoin trading and the new BlockTunes front end!
Anyway, if you want to know more, you gotta watch the video. Then you will have bad luck all weekend if you don't give it a big ass upvote, lol. Just playing, you know I love you guys anyway, no matter how cheap some of you are, lol. I'm looking at all the big whales out there, lol.
Until next time my friends, you know what to do...
Be Cool, Be Real, and always Abide!
Support The Logical DAO
If you want to support the efforts of The Logical Dude and his projects that come out of The Logical Labs, you can support by purchasing a special NFT directly from the site using pHBD on Polygon! These funds are used to fuel the income engine in The Logical DAO
https://thelogicaldude.com/nfts
https://thelogicaldude.com/dao
The Logical Labs Projects
https://hivelist.io - Classifieds, NFTs, DEFI Pool, Online Retail
https://HiveHustlers.com - Community for Entrepreneurs and All Around Hustlers
https://coin-logic.com - Live crypto market data, news, and research
https://blocktunes.net - Music NFTs, DAO, Downloads, and more
https://groovelogic.audio - DJ/Producer/Sound Engineer music and services
https://weedcash.org - The Highest Form of Social Media
Video Channels
View my channel on 3speak.tv! Video platfrom for a free speech society!
https://3speak.tv/user/thelogicaldude
But if you must... here is the YouTube channel link:
https://www.youtube.com/channel/UCtGApfTp4ZzLHksDdImJ9JA
Other Ways To Support
If you like what I am doing, please consider voting for my Hive Engine witness with your staked WORKERBEE!
https://tribaldex.com/witnesses
Get started playing Splinterlands, the top blockchain game in the world, today!
https://splinterlands.com?ref=thelogicaldude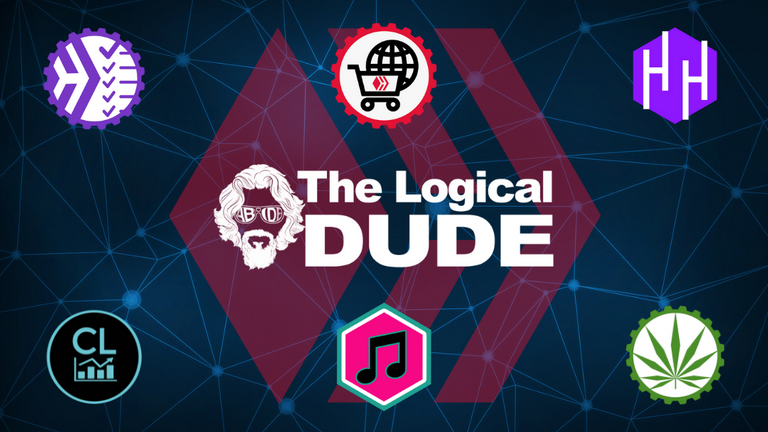 ---
▶️ 3Speak
---
---