Sunday Funday With Some Apple Fritter Dabs! Rocking The Weedcash Hat On The Grind!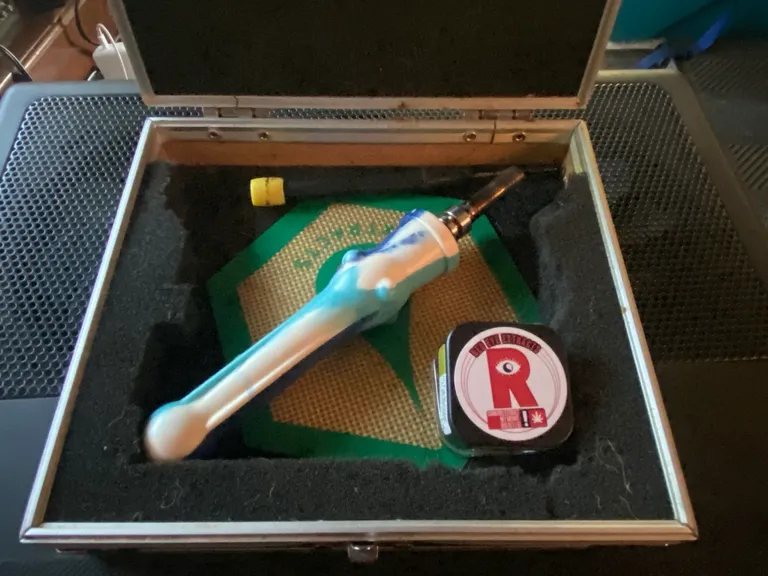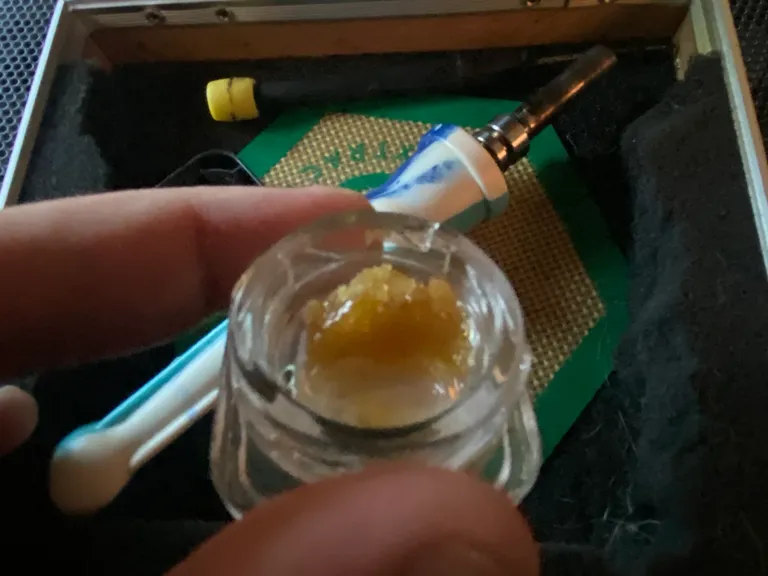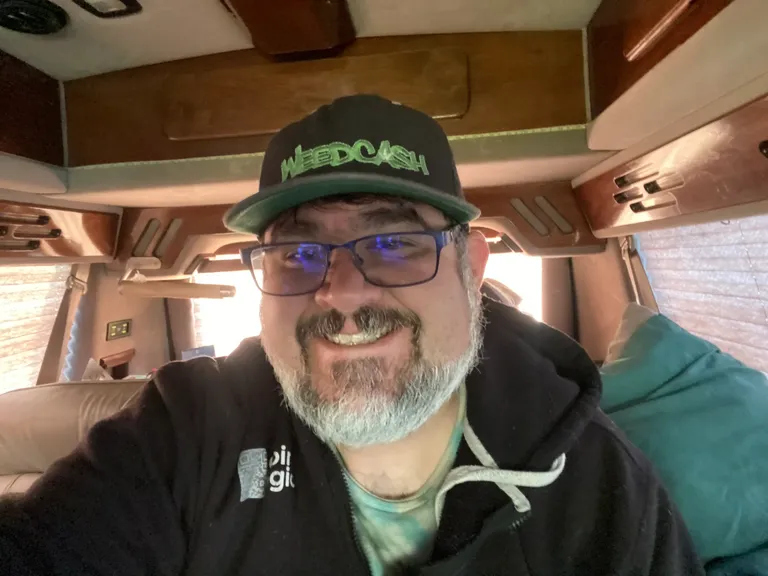 Happy Sunday Funday everyone! My original plan was to be up and going early, but yeah, don't take a dab at 5am and not expect to pass back out, lol. So I was up at 7:45am going solid, lol. Drove to the other side of town for the cheaper gas, which in all actuality may have been a washout anyway at these insane fuel prices. But, I am still able to make some money, so gotta do what I gotta do.
I have been representing Weedcash everywhere I go by rocking my OG Weedcash hat. I try to wear it into every dispensary and chat up the network, but as soon as I start talking crypto, I see a glazed look wash over their faces, lol. But, at least I am still trying to do my part for the network, lol. If you want some Weedcash gear, there is some on the Weedcash Store on Hivelist! We will be adding more items back as we go along, things just have been real slow as far as orders so I haven't been in a rush. I will be getting some @canna-curate stuff back up on the store hopefully this week if I can squeeze in some time, had a lot of distractions recently, and I know I have failed about getting those products up, lol. Sorry... But really, nobody is shopping anyway at the moment. Hell, most giant retailers can't get rid of anything right now. The economy just sucks. But anyway, that's a whole other subject, lol.
But anyway, people always have to eat, so back to the GrubHub and Door Dash grind for a while. Been working on more multi-app work, meaning I don't schedule shifts, but float between services to try and stay busy. Yesterday I spent too much in gas just driving around, so today I am being very strategic on my locations and not just floating all over town. Just like waiting on a trade to come to you, you have to let the good orders come as well. I pass off anything less than $8, and even then I judge to see if the distance, area, and restaurant are worth the trouble. I like to stay above $10 if I can, but sometimes you have to take what you get. In my van though, I have to be picky with the cost of gas, monster V8 engine, and all, lol.
Anyway, hope everyone has a great Sunday! About to walk ole Chippers for a few then try to catch some orders! At least this Apple Fritter dabs can carry me along the way and I will be representing my favorite Hive community along the way!
Be Cool, Be Real, and always Abide!
Support The Logical DAO
If you want to support the efforts of The Logical Dude and his projects that come out of The Logical Labs, you can support by purchasing a special NFT directly from the site using pHBD on Polygon! These funds are used to fuel the income engine in The Logical DAO
https://thelogicaldude.com/nfts
https://thelogicaldude.com/dao
The Logical Labs Projects
https://hivelist.io - Classifieds, NFTs, DEFI Pool, Online Retail
https://HiveHustlers.com - Community for Entrepreneurs and All Around Hustlers
https://coin-logic.com - Live crypto market data, news, and research
https://blocktunes.net - Music NFTs, DAO, Downloads, and more
https://groovelogic.audio - DJ/Producer/Sound Engineer music and services
https://weedcash.org - The Highest Form of Social Media
Video Channels
View my channel on 3speak.tv! Video platfrom for a free speech society!
https://3speak.tv/user/thelogicaldude
But if you must... here is the YouTube channel link:
https://www.youtube.com/channel/UCtGApfTp4ZzLHksDdImJ9JA
Other Ways To Support
If you like what I am doing, please consider voting for my Hive Engine witness with your staked WORKERBEE!
https://tribaldex.com/witnesses
Get started playing Splinterlands, the top blockchain game in the world, today!
https://splinterlands.com?ref=thelogicaldude
---
For the best experience view this post on Liketu
---
---