Mondays, Am I right? Busy Day For The Dude- BlockTunes Coin Logic, Hivelist, HiveHustlers, Weedcash Updates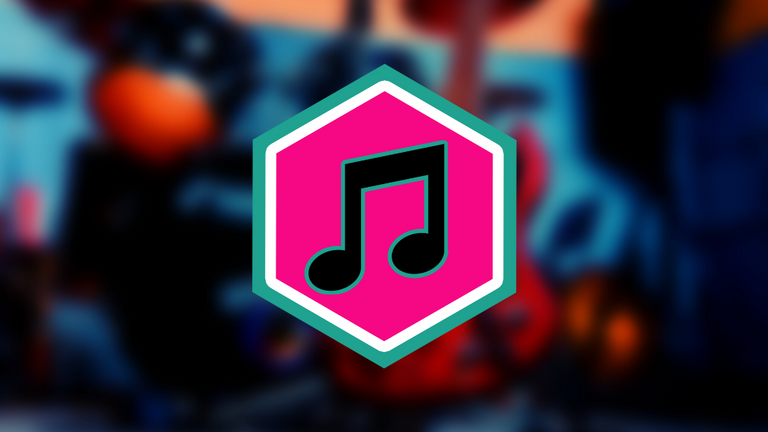 What's up everyone! Well, my day didn't quite go as I had planned, but it all worked out anyway! It was first off an an absolutely beautiful day here in Oregon! Great temp, sun was out, so I spent a good bit of it walking the ole puppers.
Video Struggles Today on Coin Logic TV...

But as far as work, I made a @coinlogic.online video that still hasn't finished encoding on 3speak at the time of writing this, and had allot of issues uploading it today, but that's the video creator life, lol. But make sure you go join the new Coinlogic.Finance community here on Hive by going to the Coinlogic.finance community: https://peakd.com/c/hive-119769/created. The video is up on the YouTube channel for your viewing pleasure though...
I am still going to do my 3 day a week videos, but I think at this point I am going to focus on more ever green content like dapp overviews and looking at use cases, etc, instead of the market update videos. I am finding that I am not getting as many views on the normal market update videos as I do on the DApp review and tutorial videos, so that is going to be the focus going forward... Primarily looking Hive apps!
I am planning a daily news and market post to replace the videos. I find that it is becoming a bit difficult in my nomadic lifestyle to get these videos up in a timely manner just due to mostly environmental circumstances. Plus I feel like most of you will read a post before watching a video because of data rates for allot of people.
BlockTunes Updates

But other than fussing with that, I was able to get allot of work on BlockTunes complete! The framework for the store front and the multivendor marketplace are all set up and ready to rock! I also got the @hivepay-io woocommerce plugin as well as Coinbase commerce and Stripe all set up for payments! I really toyed with accepting fiat, but don't want to shoot myself in the foot either, lol.
There are some really awesome additions that we are going to be implementing for the launch so we are really excited about that!
Tomorrow's development time is going to be focused on getting the NFT Collection smart contracts all deployed on both BSC and Polygon and in place on the site ready for minting of the voting board NFT tokens!
I also plan on getting the OpenTunes NFT Collections as well as the Creator's Copyright Collections up and working this week in preparation of launch. These honestly doesn't take as long as one would think to get done, lol, it's just doing it.
I have also been making some new connections that will really help grow the community and platform! Needless to say, I am really excited about this!
New Hivelist Products and Features

I am also planning on getting some new ebooks up on the Hivelist store and working up plans for an eBook club that will use the Hive recurring payments feature from HivePay! This is something I have been wanting to do since the last Hive hard fork and that feature came out! So thanks to @blainjones for the awesome update and all the hard work in that platform!
I will also be implementing those features into the artist pages on @blocktunes.
What the recurring feature will also be really helpful with is starting up the fundraising section for @hivelist! I had a site at one point that I was toying with, but now the features are there, so I will be just building them all into the Hivelist platform. So that is all in the works this week. Very excited about all the new developments coming!
Looking at running a new Hive Engine witness node for Hivelist to build a marketing and operational fund, so be looking out for that announcement soon. First step is to move the current witness over to a new server successfully, then I will spin up the Hivelist witness node. So if you have WORKERBEE staked in your wallet, I would appreciate the vote to try and get the Hivelist Hive Engine witness into the top 20... I think it can be done!
HiveHustlers - HiveCommerce DAO

So yesterday was the snapshot of the staked HUSTLERM tokens preparing for the COM 1:1 airdrop on the 1st! That is all set up and ready! So one more time to remind folks. The HUSTLERM miner token is being retired. We are moving distribution of the COM tokens to focus on HUSTLER dollar and LIST staking as well as liquidity providing for the LIST, WEED, and various PIZZA diesel pools!
I have been trying to pick up on curation and content creation in the past week to increase rewards and will be working on picking that up more and more over the week as well.
WeedCash Network

We have the first WeedChat Wednesday in the Weedcash Discord this week so I hope we will have some people attend! It will be at 4:20 EST or UTC-5 time. We will be having a community smoke session and just chatting about the future of our little cannabis loving community! So if you are interested in joining along, get some good herbs and come join us!
Wrapping it Up
Always wise words there, always make sure to wrap things up, lol... I digress...
As you can see, now that I am basically full time in Hive and DEFI, I am really keeping busy trying to keep development moving while keeping in touch with the awesome community! I love all the new relationships I am building on Hive. Far more than I would be building on any other platform!
See you guys along the chain this week!
Be Cool, Be Real, and always Abide!
If you like what I am doing, please consider voting for my Hive Engine witness with your staked WORKERBEE!
https://he-voter.vercel.app/thelogicaldude
Or at
https://tribaldex.com/witnesses
https://thelogicaldude.com
https://hivelist.io
https://HiveHustlers.com
https://coin-logic.com
https://contractlogic.app
https://groovelogic.audio
https://weedcash.org
View my channel on 3speak.tv! Video platfrom for a free speech society!
https://3speak.tv/user/thelogicaldude
But if you must... here is the YouTube channel link:
https://www.youtube.com/channel/UCtGApfTp4ZzLHksDdImJ9JA
Pure Logic Podcast can be found on 3speak.tv and YouTube as well as the following podcasting platforms:
Spotify
Anchor.fm
RadioPublic
Breaker
Google Podcasts
Join Hive by going to:
https://hiveonboard.com?ref=thelogicaldude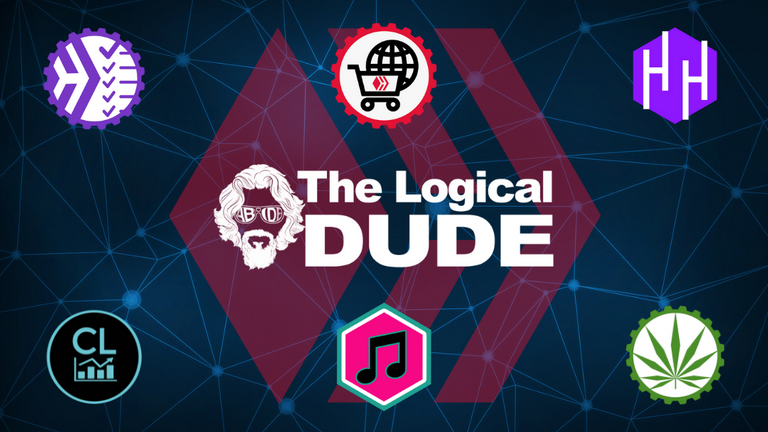 ---
---