It's Been a While Old Friend! Lost Vape Rig Found!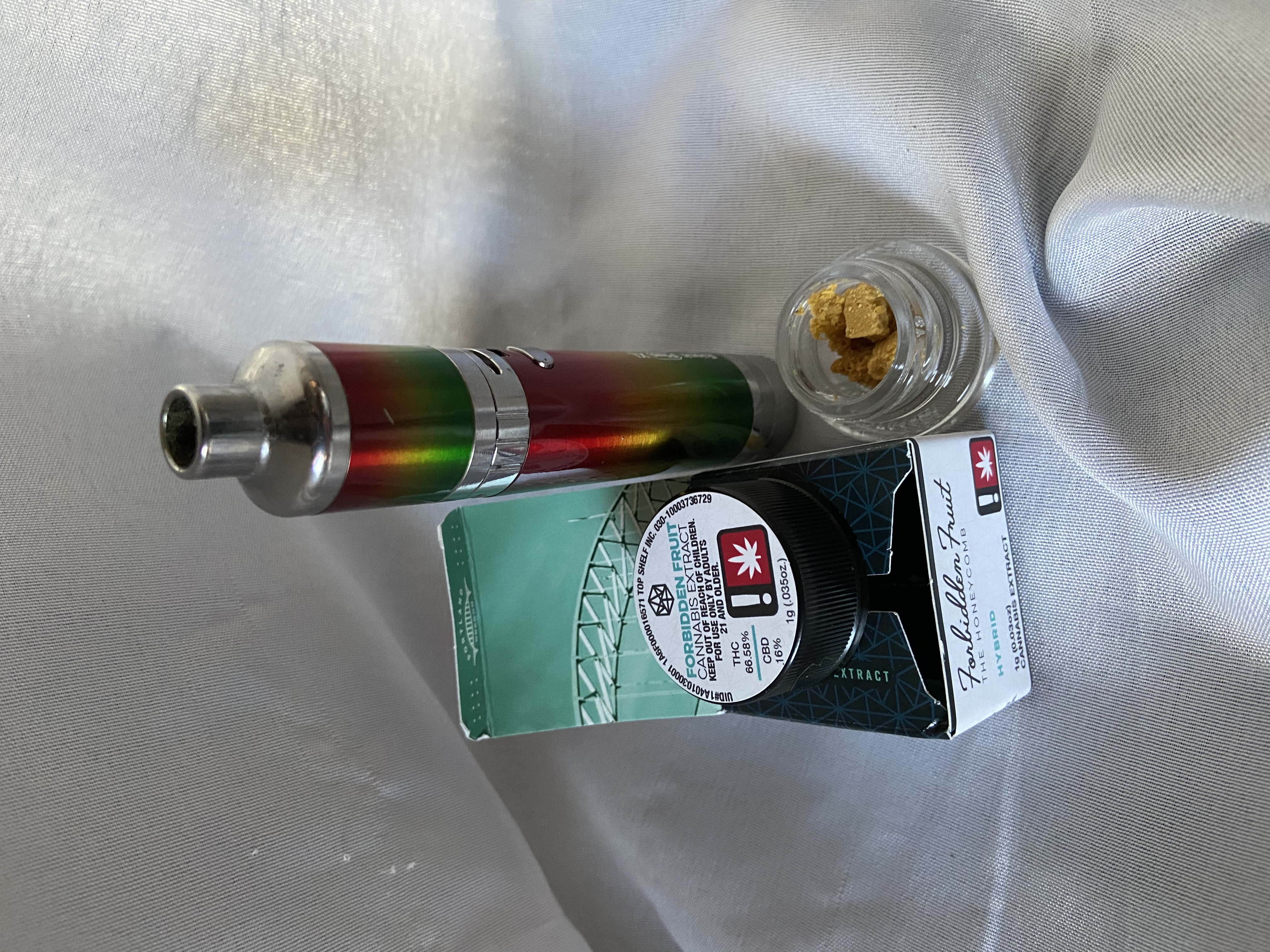 I missed you old buddy! Thought you were gone for good. But then of course you decide to rearrange and clean and 💥 You find what you thought you had lost. Lol!
So I charged it up, gave it a new dual coil cartridge and went and picked up this amazing Forbidden Fruit honey comb from my favorite store, Amazon Organics in Eugene, OR.
So now everything is right in the dude's life again! Lol.
So now the dude gets to sit back while the laundry is going... Havjng to wash EVERYTHING after these wildfires, everything in the Van Cave smelled like a camp fire.
Anyway, hope you guys have a great day! I am going to be starting work on updating the weedcash.org front end and incorporating the store with that to bro g some consistency across everything in the next week or so. Looking for a good source for some physical flyers and such that people will be able to purchase from the store and use for marketing materials at your local shops! Got allot in the hopper in between rebuilding the hivelist.store so just sit back and burn a J while the dude gets the work done! I do it for the love of the #weedcash and #cannabis communities! Now I guess showing some love for the #smoke community now as well!
Be cool, be real, and always abide!


---
Posted via weedcash.network
---
---