Sunday Riverside Reflections and Ramblings
---
Hello everyone, happy Sunday and hope you all are having a great day! I decided to bring the dog out to the river when you have a nice sunny and semi warm day, so you have to take advantage. Gotta live life, because if you don't take the time for yourself, then what is it all worth?
Was all alone in the area so I figured I would bring you guys a little reflections and rambings while hitting some Gelato 41, which is a nice indica heavy strain.
Chatting about all the crap I need to do and want to do to make my content creation the best it can be. Reflected on a couple of small trades I made yesterday, and some plans to get off the sidelines and back in the game full time. Cause I need to make some loot.
Anyway, have a great weekend and enjoy the video!
Be Cool, Be Real, and always Abide!
The Logical Labs Projects
https://hivelist.io | @hivelist | Classifieds, NFTs, DEFI Pool, Online Retail
https://HiveHustlers.com | @hivehustlers | Community for Entrepreneurs and All Around Hustlers
https://coin-logic.com | @coinlogic.online | Live crypto market data, news, and research
https://blocktunes.net | @blocktunes | Music NFTs, DAO, Downloads, and more
https://groovelogic.audio | @groove-logic | DJ/Producer/Sound Engineer music and services
Video Channels
View my channel on 3speak.tv! Video platfrom for a free speech society!
https://3speak.tv/user/thelogicaldude
Other Ways To Support
Hive Engine Witness
If you like what I am doing, please consider voting for my Hive Engine witness with your staked WORKERBEE!
https://tribaldex.com/witnesses
Trade with me on Robinhood and ApolloX
Trade stocks, options, and cryptocurrency with me on Robinhood and pay no commissions! Use our link to sign up, link your account, and get a free stock!
Or go full degenerate and leverage trade with me at Apollo X on BSC. Use the referral link and support the dude!
Sign up For Splinterlands
Get started playing Splinterlands, the top blockchain game in the world, today!
https://splinterlands.com?ref=thelogicaldude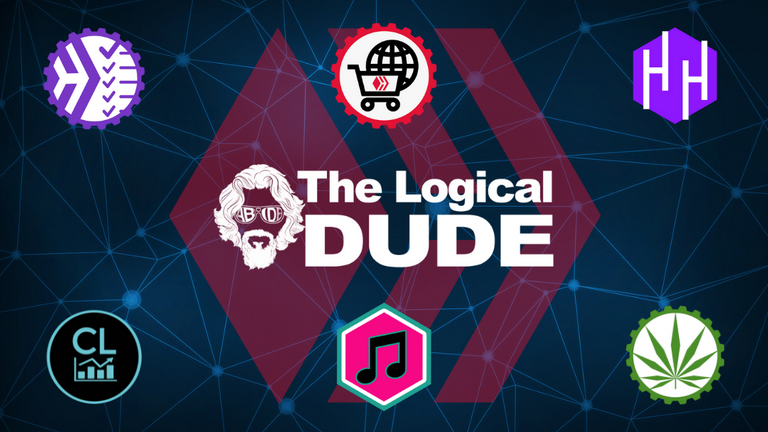 ---
▶️ 3Speak
---
---