What are Your Top 5 Strains- Looking at Cannabis Markets
---
What's up everyone! Happy New Year and welcome to the first WeedChat and Weed market wednesday of the year!
Me, you know I am chilling on some Gorilla Glue #4 which is my favorite strain and tops my list! If you want to know the others in my top 5, you have to watch the video :)
I want to know in the comments though for this week's WeedChat, what is your Top 5 strains currently, and what is your favorite way to take it? Let's chat in the comments!
Taking a look at the MJ ETF and overall cannabis industry, it's looking pretty grim. No news since October on any of the major stock site either. If you know a good news source for the cannabis industry, let me know in the comments.
But, the WEED token markets have been pumping back up with some life since we have updated the platform to include the NFT markets and the diesel pool rewards! It's good to see those numbers coming back up a bit!
Anyway, hope you all have a great week! In the meantime, hit up the comments with some WeedChat activity!
Be Cool, Be Real, and always Abide!
If you like what I am doing, please consider voting for my Hive Engine witness with your staked WORKERBEE!
https://he-voter.vercel.app/thelogicaldude
Or at
https://tribaldex.com/witnesses
https://thelogicaldude.com
https://hivelist.io
https://HiveHustlers.com
https://coin-logic.com
https://blocktunes.net
https://groovelogic.audio
https://weedcash.org
View my channel on 3speak.tv! Video platfrom for a free speech society!
https://3speak.tv/user/thelogicaldude
But if you must... here is the YouTube channel link:
https://www.youtube.com/channel/UCtGApfTp4ZzLHksDdImJ9JA
Pure Logic Podcast can be found on 3speak.tv and YouTube as well as the following podcasting platforms:
Spotify
Anchor.fm
RadioPublic
Breaker
Google Podcasts
Join Hive by going to:
https://hiveonboard.com?ref=thelogicaldude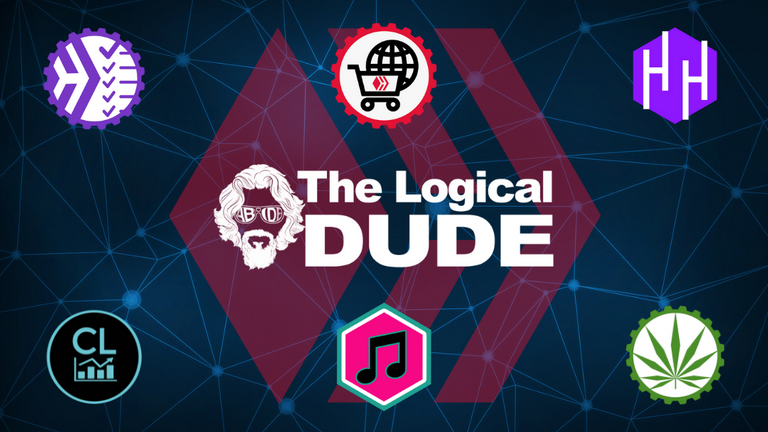 ---
▶️ 3Speak
---
---