WeedChat - Chatting About Life and My Projects
---
What's up everyone! It's a little wake and bake action... Video up a little later than I wanted, but you know, I got a little high and distracted, lol.
Been working on some of my projects trying to do something in this space and make a little bit of a living.
Been traveling as well, but having to pause that a bit due to the astronomical gas prices, and I am not talking about Ethereum, lol.
Anyway, still chiefing on this unknown herb, which is pretty good. Also picked up some Cookies and Cream dabs which has been filling some void.
Anyway, enjoy the ramblings!
Hope to see you all in Portland, Oregon for the 420 Canna Fest get together!
Be Cool, Be Real, and always Abide!
https://thelogicaldude.com - The Dude's main site
https://hivelist.io - Classifieds, NFTs, DEFI Pool, Online Retail
https://HiveHustlers.com - Community for Entrepreneurs and All Around Hustlers
https://coin-logic.com - Live crypto market data, news, and research
https://blocktunes.net - Music NFTs, DAO, Downloads, and more
https://groovelogic.audio - DJ/Producer/Sound Engineer music and services
https://weedcash.org - The Highest Form of Social Media
View my channel on 3speak.tv! Video platfrom for a free speech society!
https://3speak.tv/user/thelogicaldude
But if you must... here is the YouTube channel link:
https://www.youtube.com/channel/UCtGApfTp4ZzLHksDdImJ9JA
Pure Logic Podcast can be found on 3speak.tv and YouTube as well as the following podcasting platforms:
Apple Podcasts
Spotify
Anchor.fm
RadioPublic
Breaker
Google Podcasts
Join Hive by going to:
https://signup.hive.io/
Want to shop using crypto, or even start your own online store? Check out the Hivelist Store
If you like what I am doing, please consider voting for my Hive Engine witness with your staked WORKERBEE!
https://he-voter.vercel.app/thelogicaldude
Or at
https://tribaldex.com/witnesses
Get started playing Splinterlands, the top blockchain game in the world, today!
https://splinterlands.com?ref=thelogicaldude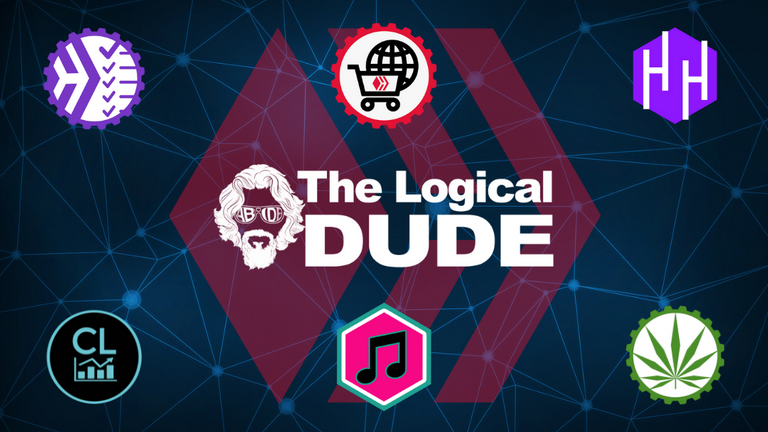 ---
▶️ 3Speak
---
---