Tumeric & Tamarind, Blumea Lanceolaria, Ground Elder, Jamu, Flyagaric, Nettle Powder, Herbal Cough Syrup, Organic Tea Bags.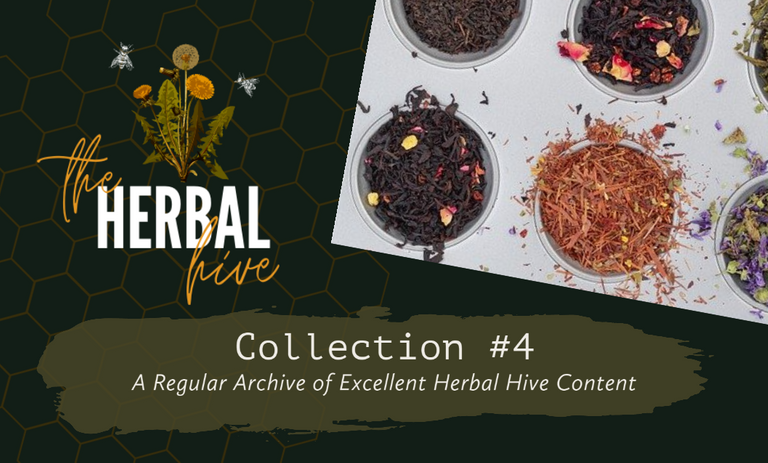 Here's a collection of the best #herbalism content on HIVE recently.
This is designed to add to an easily accessible archive for reference for those interested in #plantmedicine and can be viewed via the Collections tab on Peakd.com. All featured authors receive a 5% beneficiary as a show of our support for your work to bring #herbalism to the crypto blogging world. Thanks so much for everything you do.
Jamu
https://peakd.com/hive-120078/@isdarmady/maintain-the-condition-of-the-body-with-jamu-indonesian-herbal-drink-in-the-morning
Flyagaric Mushroom
https://peakd.com/hive-166168/@tych021/the-yellow-american-fly-agaric-amanita-muscaria-guessowii-a-vibrant-psychoactive-fungi
Herbal Cough Syrup
https://peakd.com/hive-120078/@preets/making-herbal-cough-syrup-for
Pine Needle Tea
https://peakd.com/medicine/@medikatie/making-medicinal-pine-needle-tea
Organic Tea Bags
https://peakd.com/hive-141827/@chacald.dcymt/organic-tea-bags-oror-they-are-a-must-at-home
Nettle Powder
https://peakd.com/hive-141827/@mamrita/making-nettle-powder-with-great-joy
Blumea
https://peakd.com/hive-141827/@toanhoang03t/a-plant-that-is-both
Ground Elder
https://peakd.com/hive-141827/@didivelikova/sambucus-ebulus-elixir-from-nature



Community II Delegate II Curation Trail II Discord

---
---