Collection #2: Nettle Leaf Goosefoot Soil Restoration, Smoking Lavender, Expectorant Syrup, Wild Rocket and Dandelion Salad, Herbal Powders, Melinjo, Poppy Seeds Rolls, Microdosing, Acai Berry
A celebration of the best ten posts recently posted in our community or using #herbalism related tags.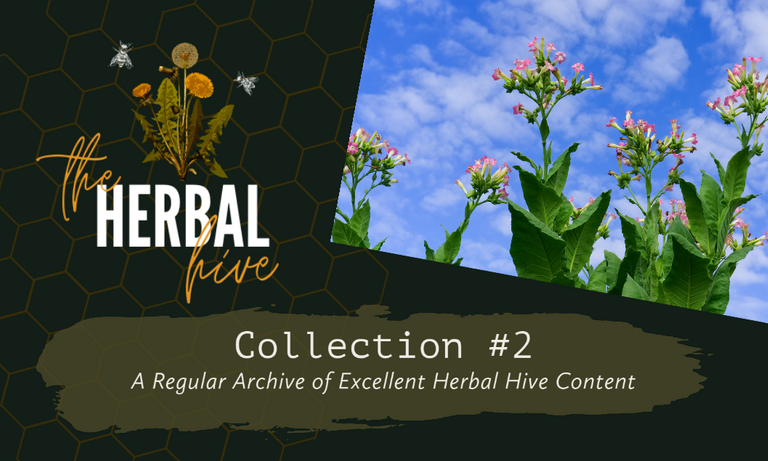 We try to include only the very best posts that we'd like to go back and reference by looking in past collections. Original stories and photographs as well as anecdotes appreciated - we don't tend to include anything easily found on the internet. Everyone included here receives 5 percent beneficiary per post (except for @riverflows who donates her share to the community for building upvotes) - this week, @fermentedphil is included twice! We only curate when we hit ten good posts rather than weekly, so some may be past payout. That's okay - the aim is to create an excellent archive for herbalists on HIVE!
Nettle Leaf Goosefoot
https://peakd.com/hive-141827/@fermentedphil/nettle-leaf-goosefoot-using-wild
Honey & Lemon Expectorant Syrup
https://peakd.com/hive-141827/@kyleana/honey-lemon-red-onion-and-hive-141827
Herbal Powders
https://peakd.com/hive-141827/@riverflows/powders-for-my-chowder-experimenting-with-herbs
Melinjo
https://peakd.com/hive-141827/@devyleona/melinjo-gnetum-gnemon---facts-benefits-and-why-i-love-it
Acai Berry
https://peakd.com/hive-120078/@auelitairene/acai-seeds-a-superfood-from-the-amazon
Wild Rocket And Dandelion Salad
https://peakd.com/hive-120586/@fermentedphil/wild-rocket-dandelion-and-chickweed
Smoking Lavender
https://peakd.com/hive-141827/@edprivat/lavender-we-smoked-it
Lavender Facial Toner
https://peakd.com/hive-141827/@riverflows/on-lavender-homemade-facial-toner-relaxing-tea-and-more
Poppy Seed Rolls
https://peakd.com/hive-180569/@amy-goodrich/vegan-poppy-seed-roll-to-honor-the-ancestors
Microdosing
https://peakd.com/hive-120078/@rubido/microdosing-or-using-up-the-little-bits



Community II Delegate II Curation Trail II Discord

---
---