A Very Happy Herbie Christmas: Make Your Own Herbal Christmas Drink & Win Hive!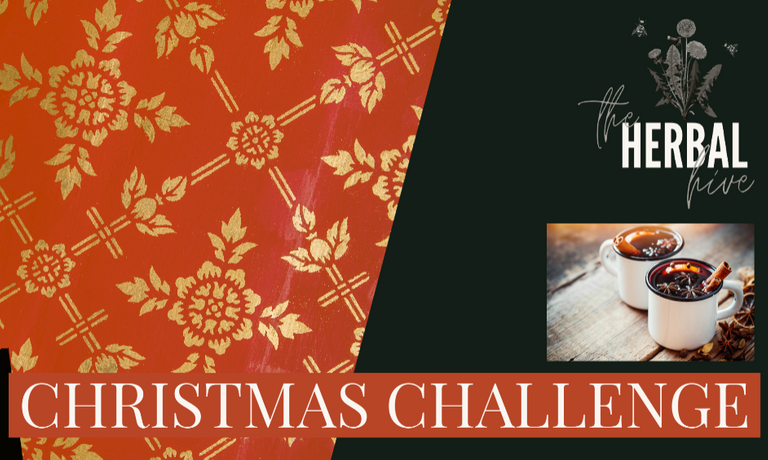 Oooooh, we've been looking forward to this one! This challenge is something special and I'm sure you are all going to have a tremendous amount of fun with it. The challenge is to make your own christmas drink - a hot toddy or a mocktail, a fermented drink or a summery spritzer if you're in a warmer climate.
The only rule is that you MUST feature a medicinal plant!
Well, not the only rule of course - we want original photos, a little bit about why you chose this plant and the benefits (or side effects!) it may have, and of course:
Reblog this if you can
Tag two others
Refer to this post in your entry
Plus, there needs to be a justification of why it's 'christmassy' in some way. Why this plant medicine, at this time of year?
And no, it doesn't have to be boozy - but we don't want to stop you having fun, either! And of course, mulled wine is drunk at Christmas for a reason...
Prizes
If anyone is keen to sponsor this challenge, it woudl be most welcome! Remember we upvote great comments too, even if it's at the last minute, so do engage on this post below. We love the conversations around plant medicines so much!
50 HIVE (if over 20 posts)
25 HIVE (if over 10 posts)
10 HIVE (if over 5 posts)
5 HIVE (if under 5 posts)
@senorcoconut, @edprivat, @deepresearch, @parauri, @gentleshaid, @trucklife-family, @fermentedphil, @mamrita, @buckaroobaby, @kyleana, @opidia, @didivelikova, @jonyoudyer, @alexanderfarm, @stellify, @amy-goodrich, @ninasophia, @blackberryskunk, @auelitairene, @foxfireorchards, @riverflows, @medikatie, @mamrita, @artemislives, @binkyprod, @rubido, @clareartista, @tere.alv, @nellyhope, @trucklife-family, @riverflows, @yangyanje, @qwerrie, @mike.cupcakes, @ironshield - thanks for your enthusiasm about plants on HIVE, from mushrooms to basil, dandelion roots to roses, and everything in between! We hope you can join in on this one!



Community II Delegate II Curation Trail II Discord

---
---