ISC Level 1 Tester Update!
What's up my fellow Cannabis Lovers and Enthusiasts!? It's time to welcome you all back to another edition of:

In my last ISC Tester Series post, I had finally gotten my tester seeds planted and inside their temporary home inside my makeshift closet setup, that has actually worked out pretty well!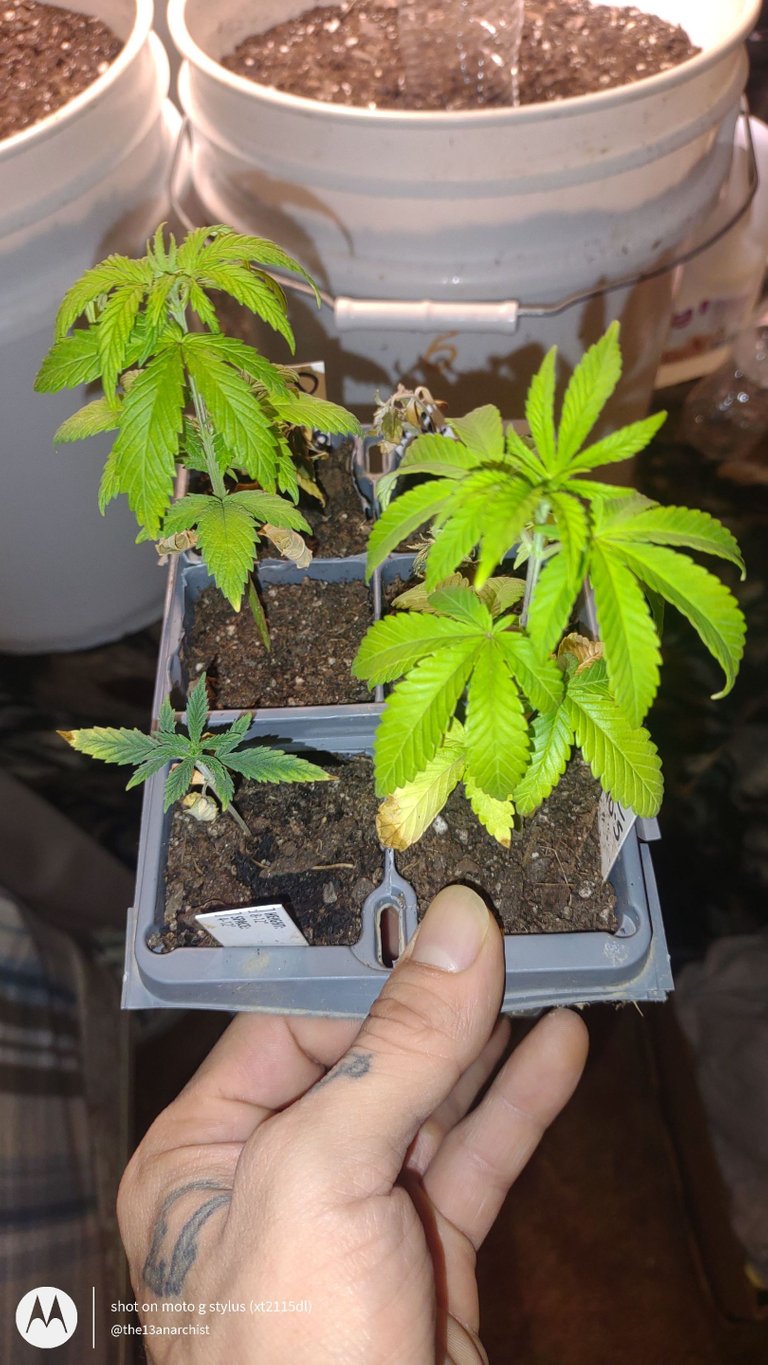 Originally I had planted 6 seeds after germinating them in a cup of water, and as of now, only 3 have survived!

One seed from each Tester Strain, and the Feminized Lemon Kush seedling has started doing better as well! Sadly enough, the other 3 seedlings didn't make it.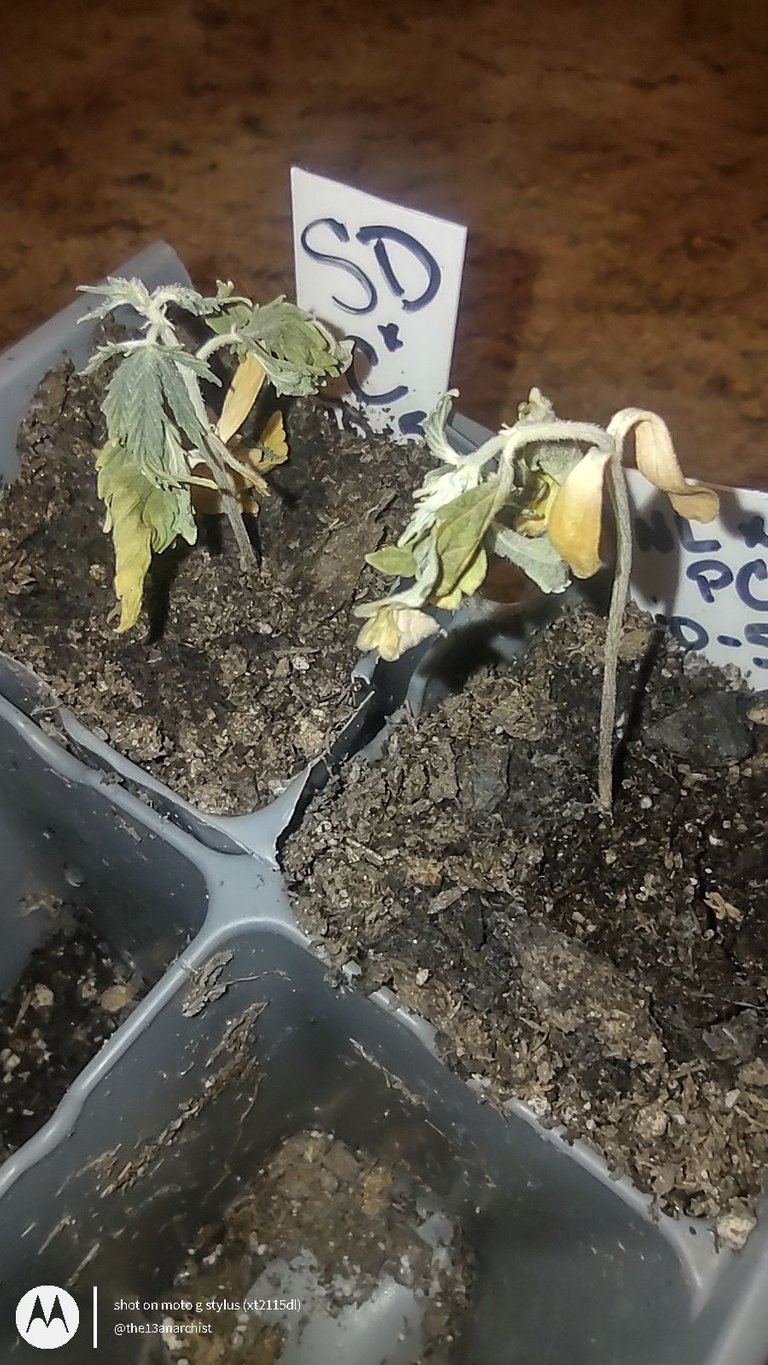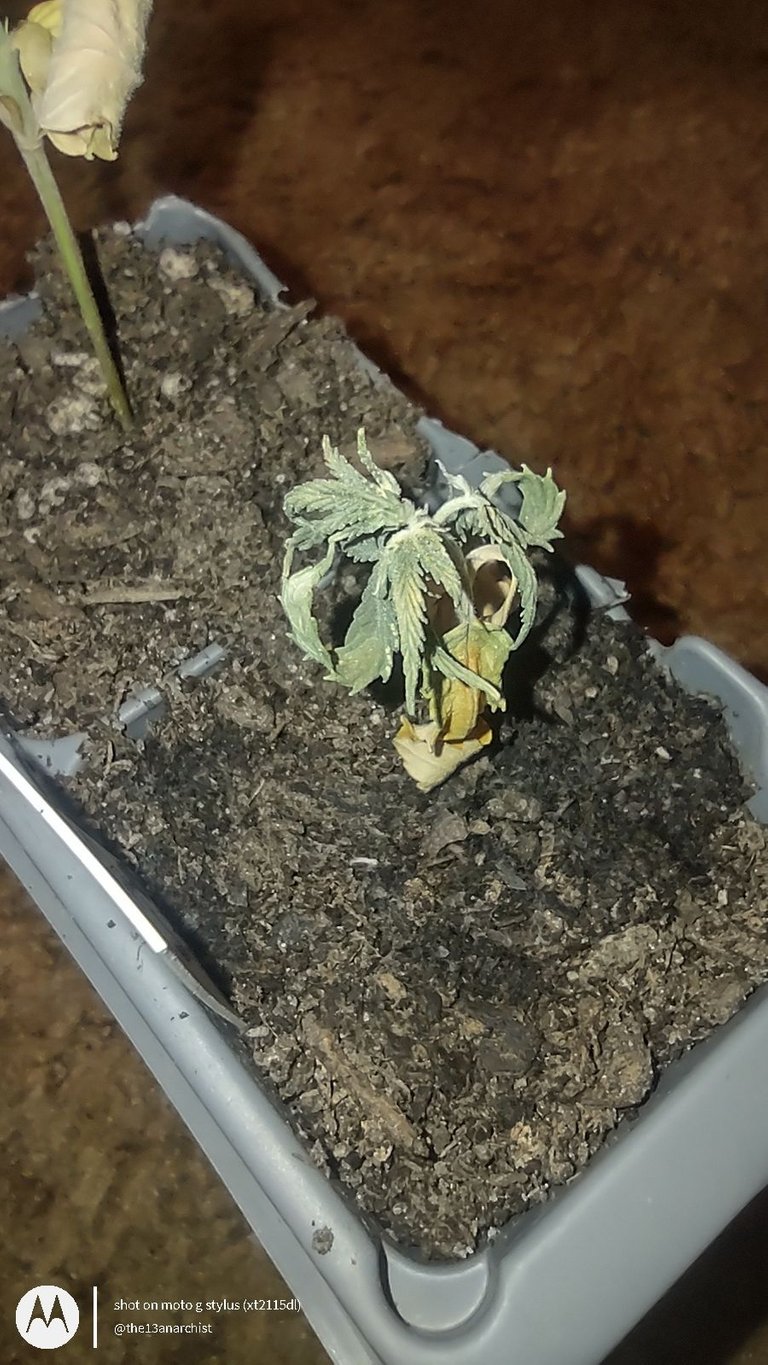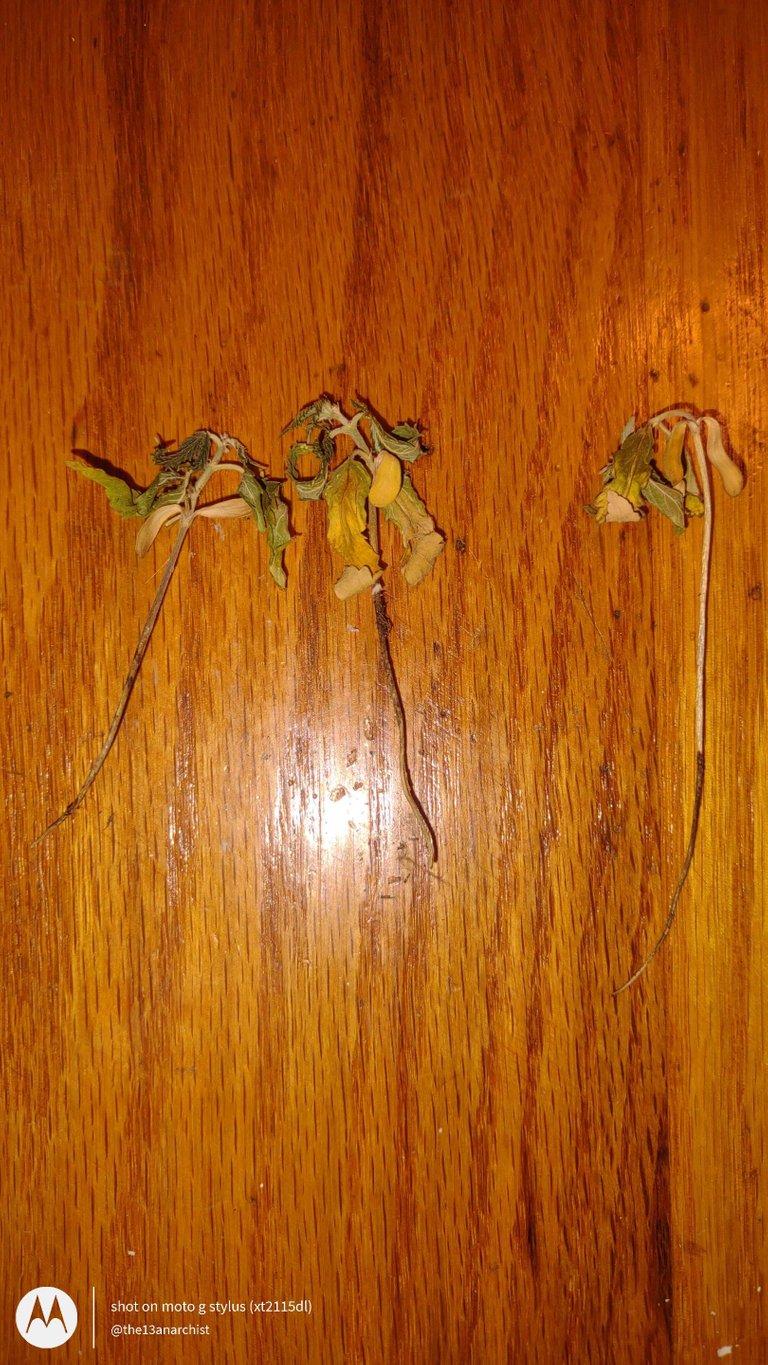 But, with that being said let's take a look at the surviving ISC seedlings!

[Blue Dream x Lemon Diesel] Tester Seedling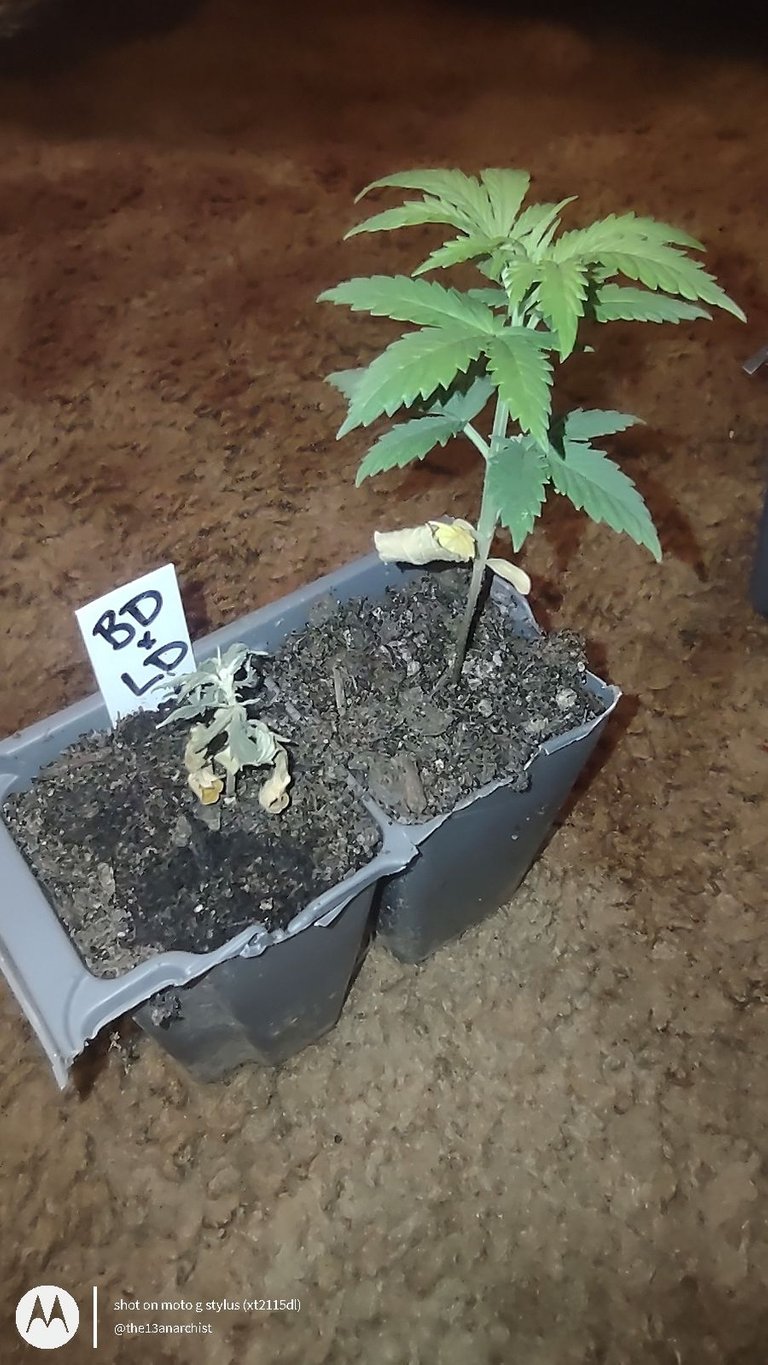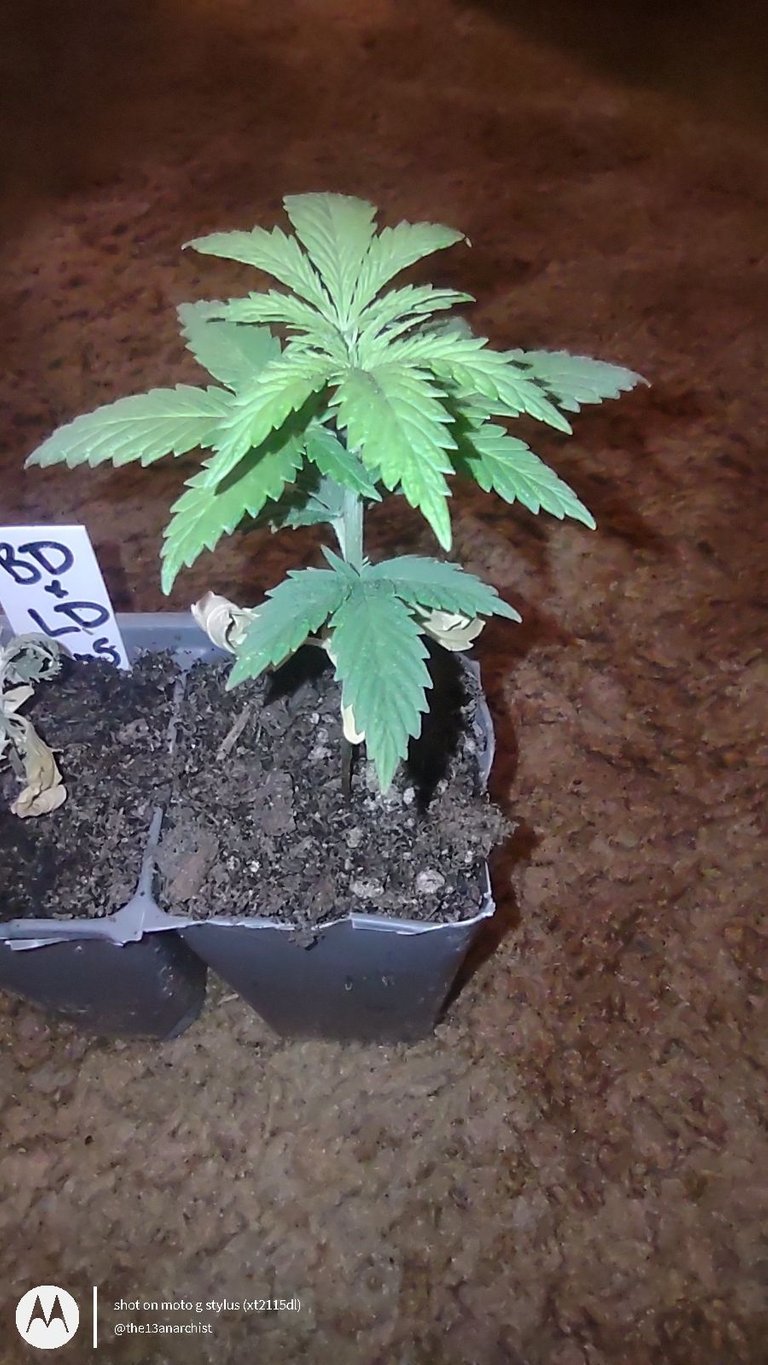 [Sour Diesel x Cheese] Tester Seedling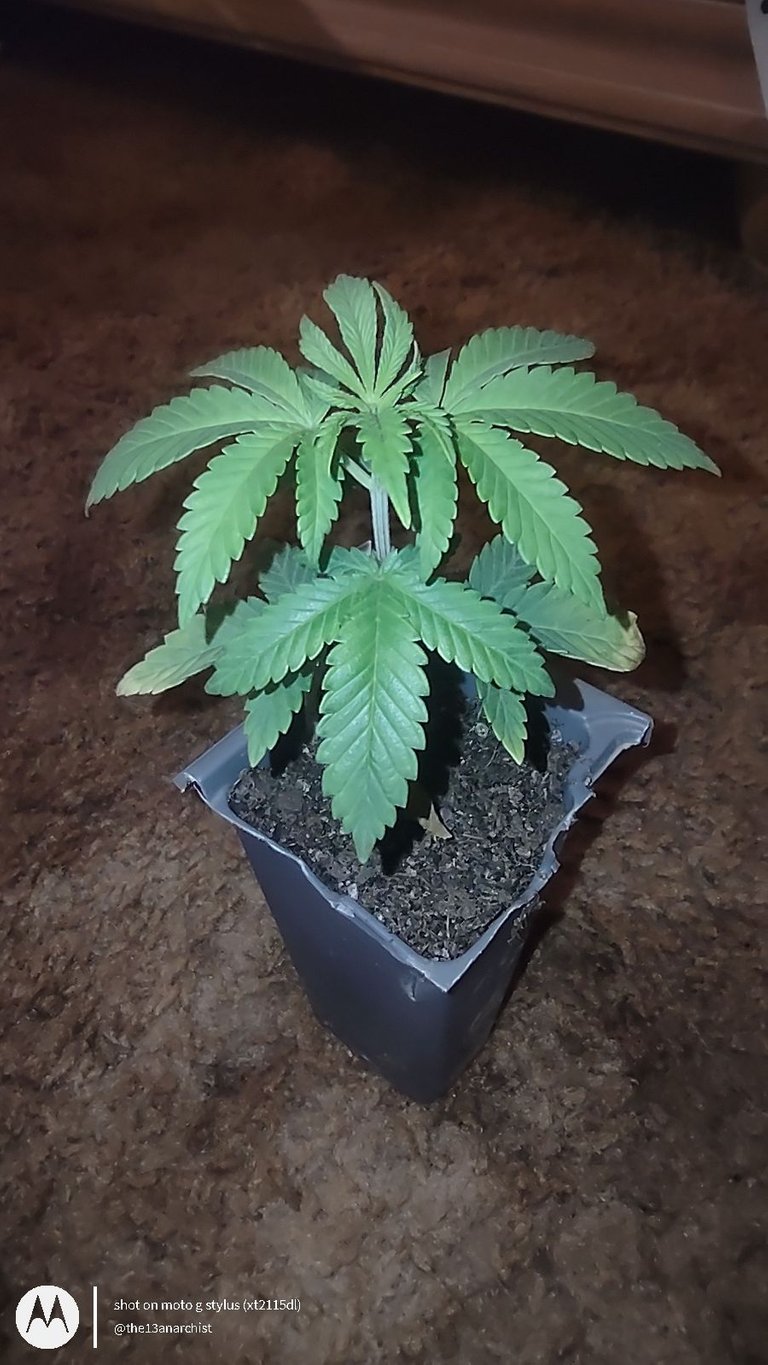 Lemon Kush Feminized Seedling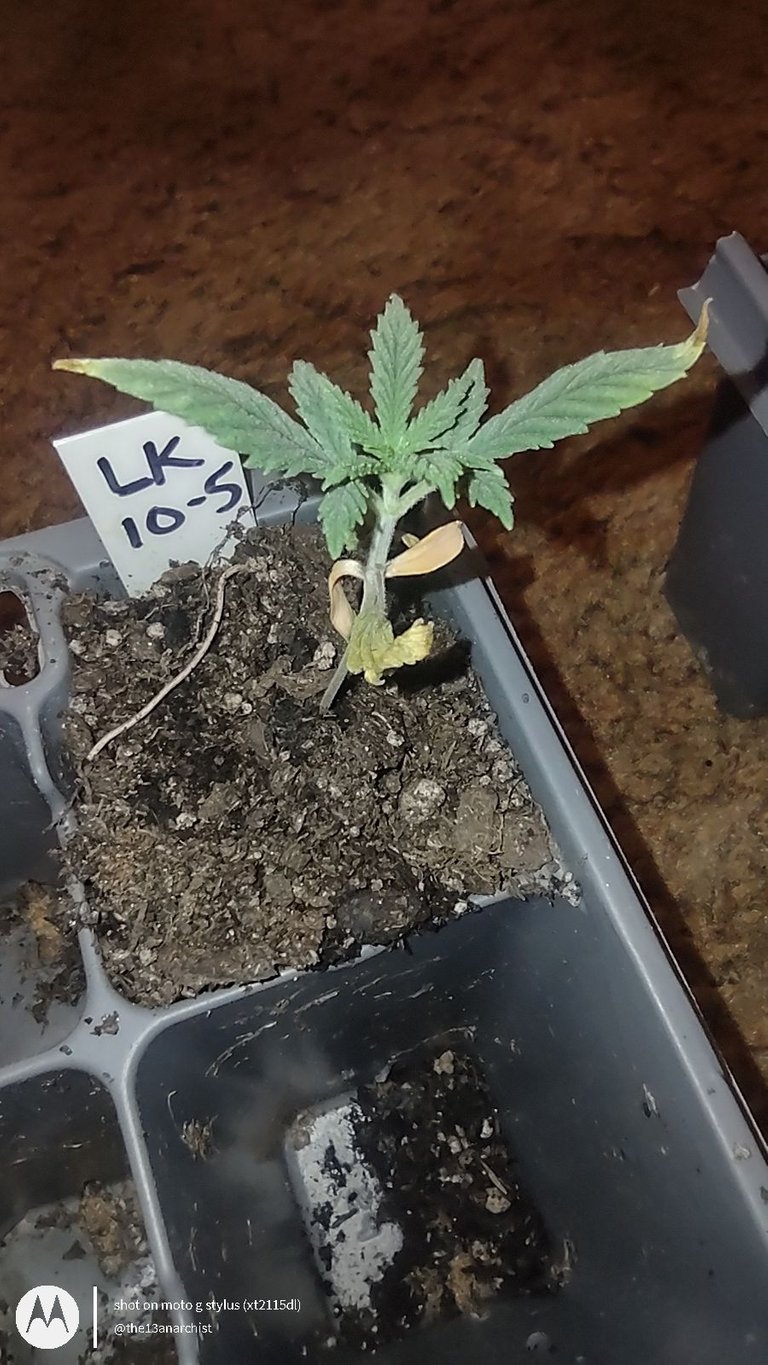 I must admit, these seedlings have not gotten as much attention as they deserve; unfortunately, I've been more worried about our other tester strains and getting the tent set up to be able to really get going!
[Blue Dream x Lemon Diesel] Tester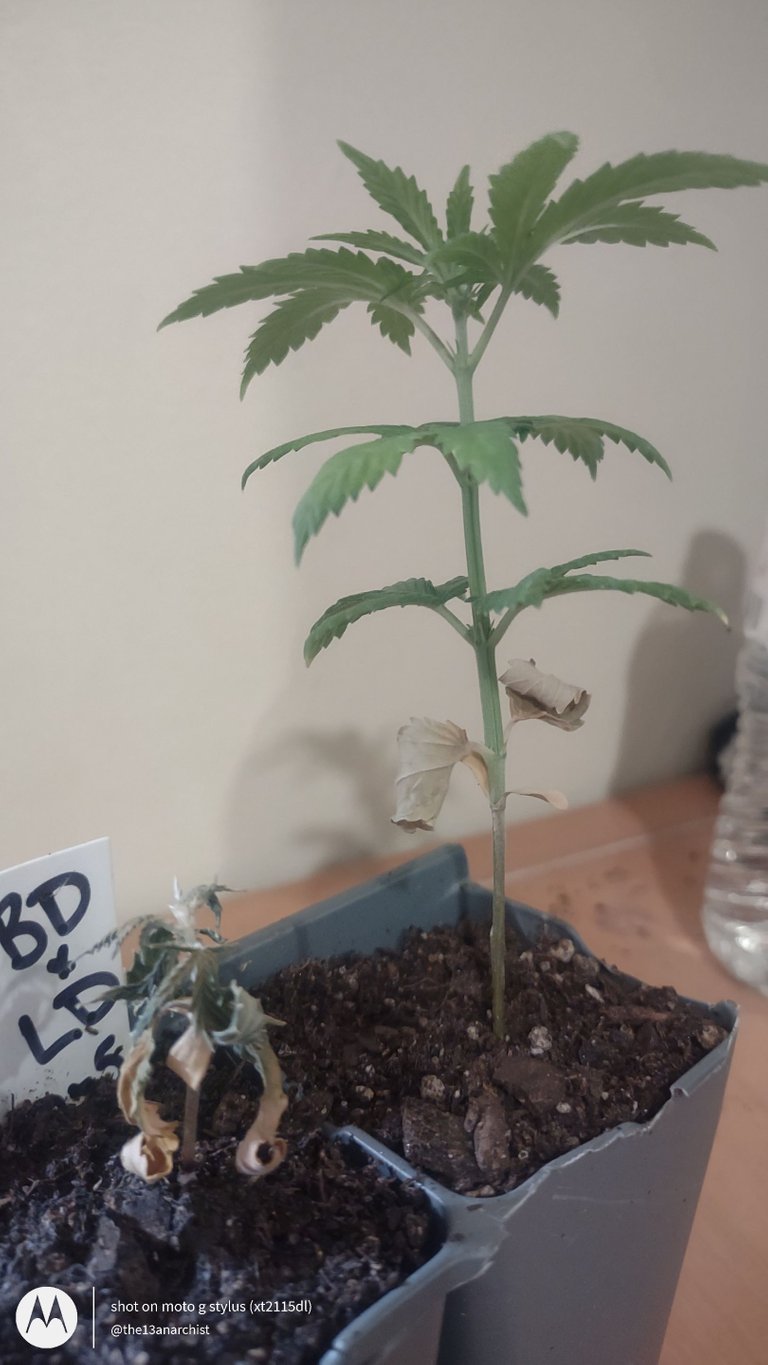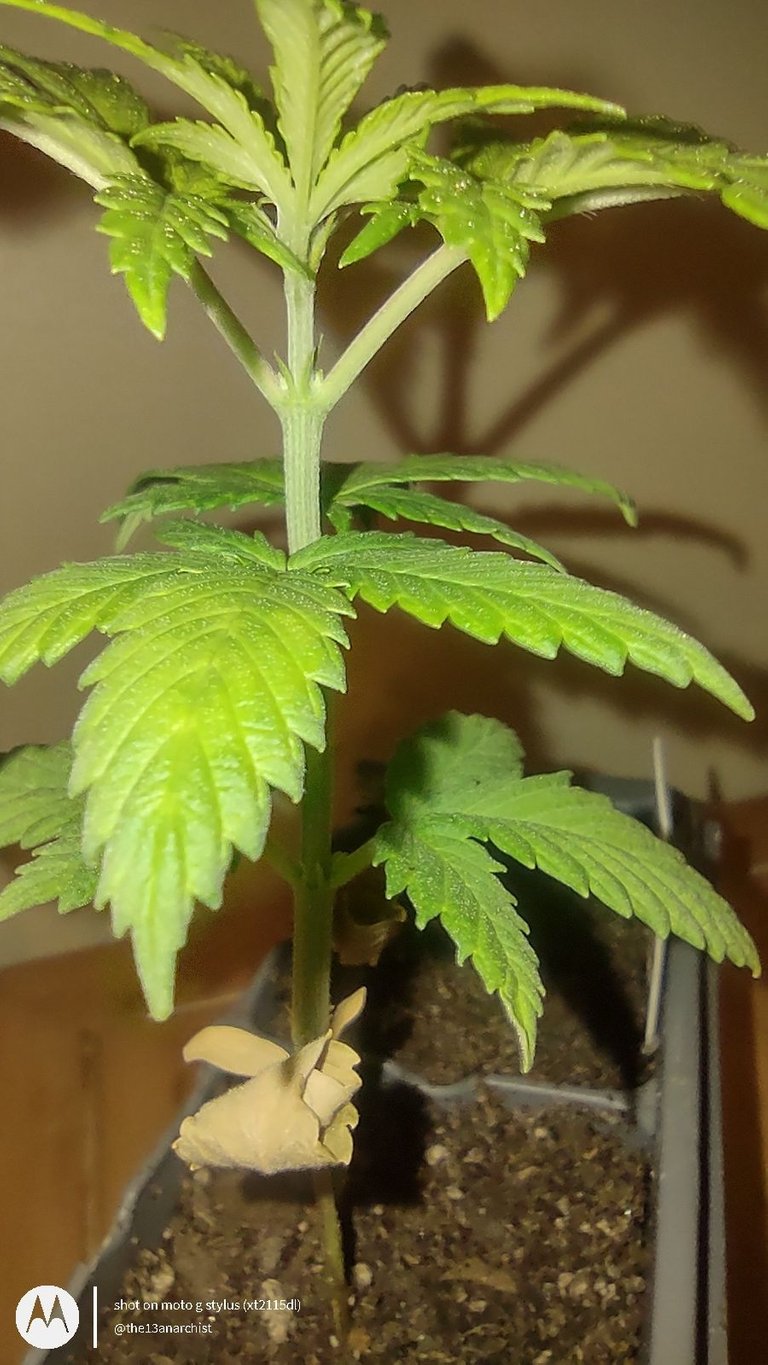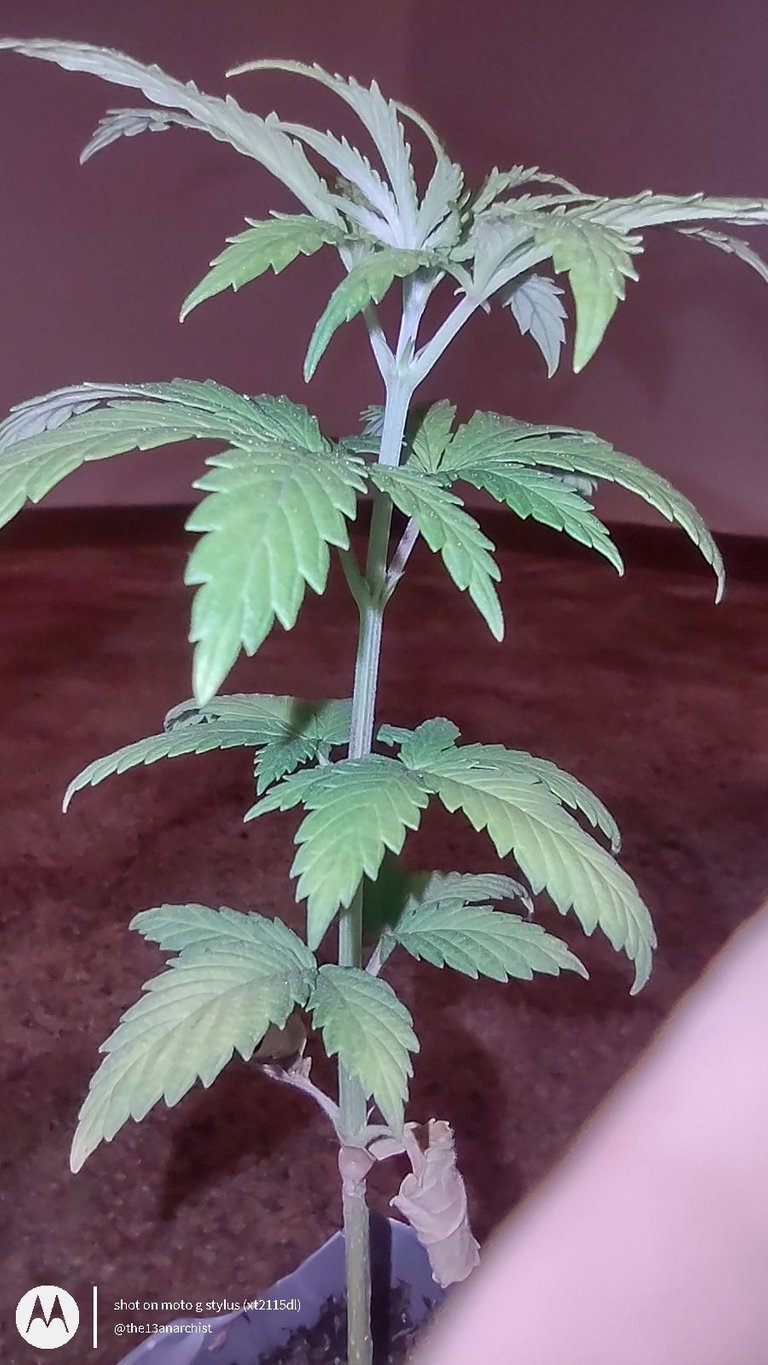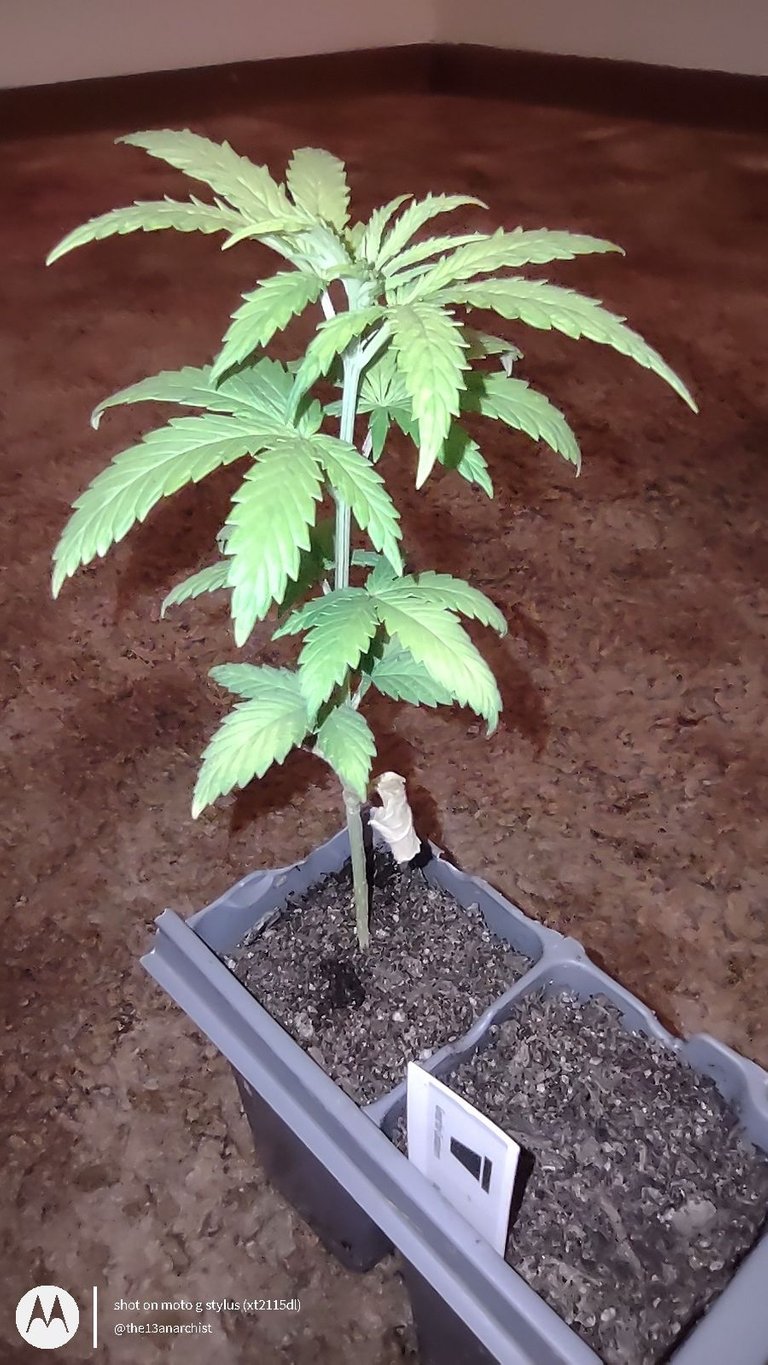 According to my "Grow with Jane" App for Android, which I just started using to track the progress of this indoor grow, it's already been 8 weeks since I started these babies! It was also a long time coming, but I finally got these seedlings transplanted into bigger pots!
[Sour Diesel x Cheese] Tester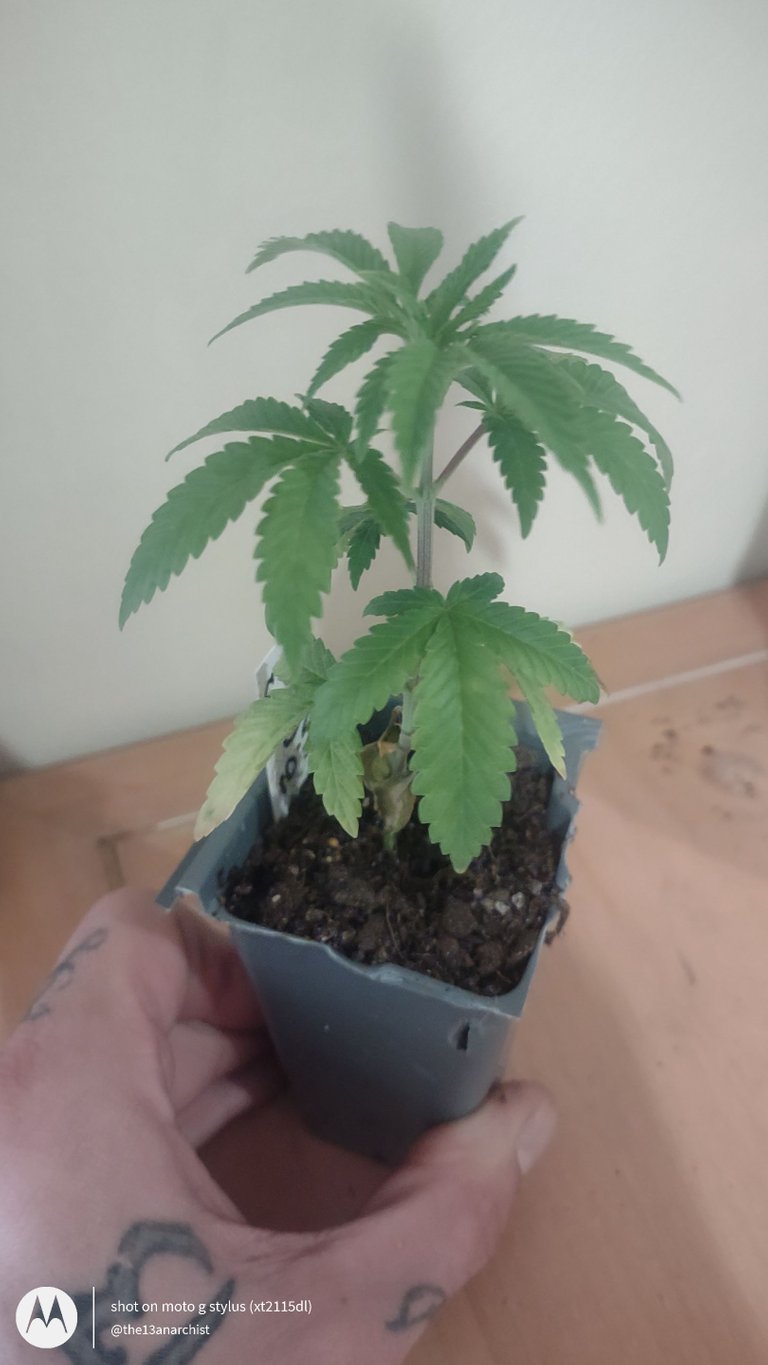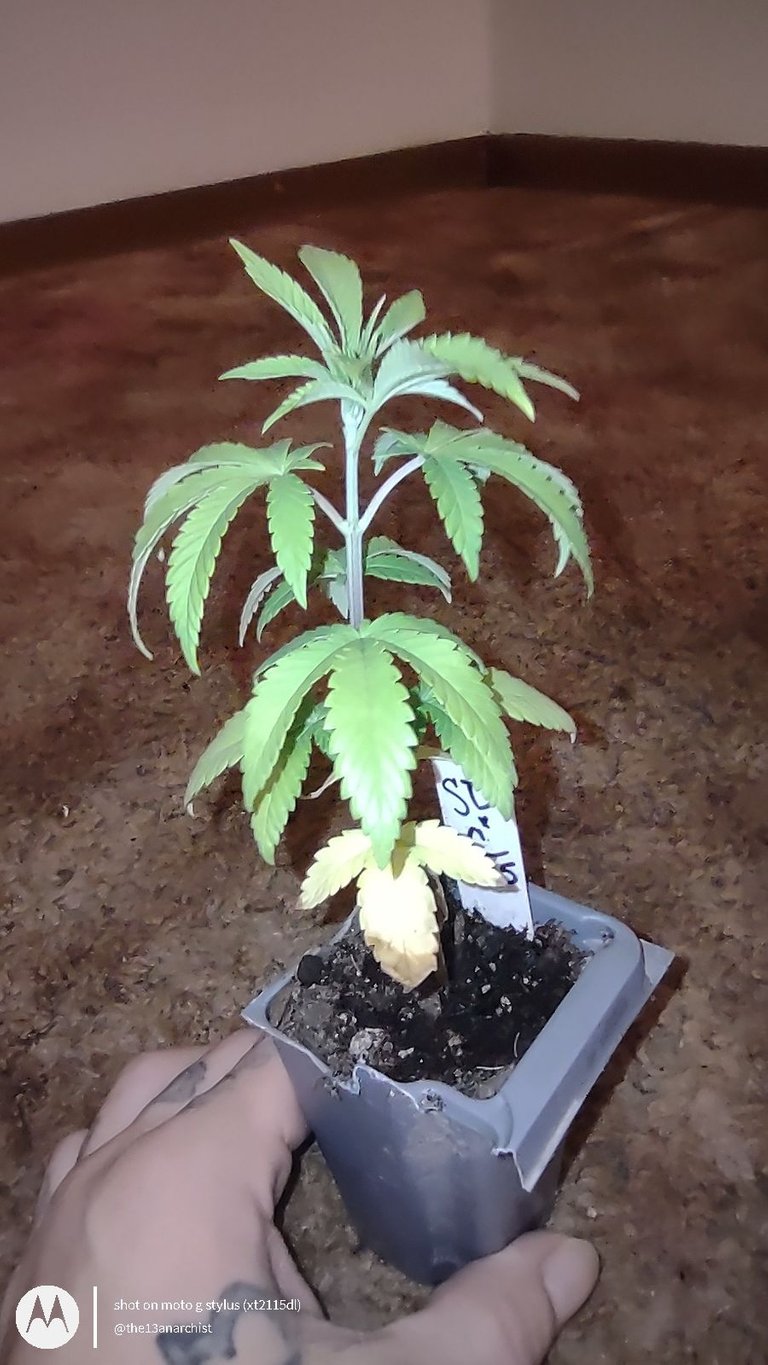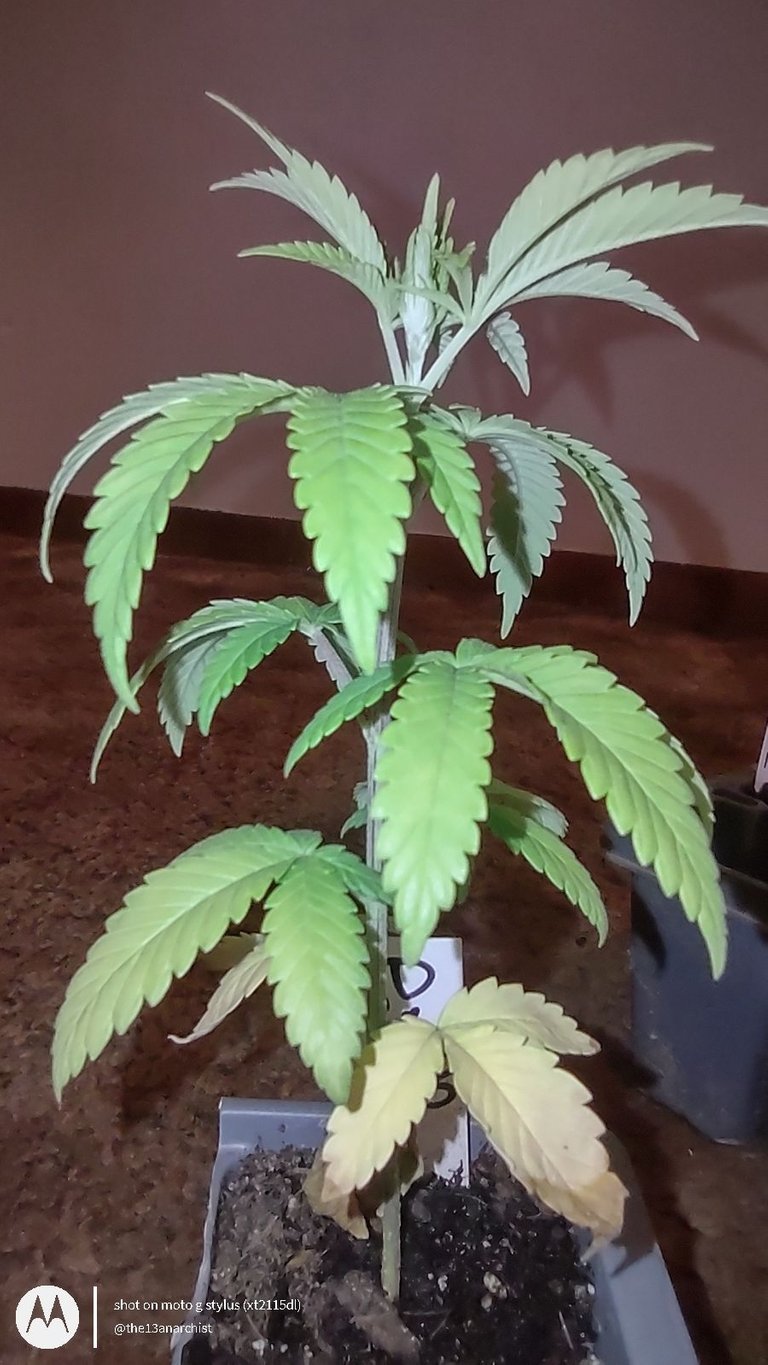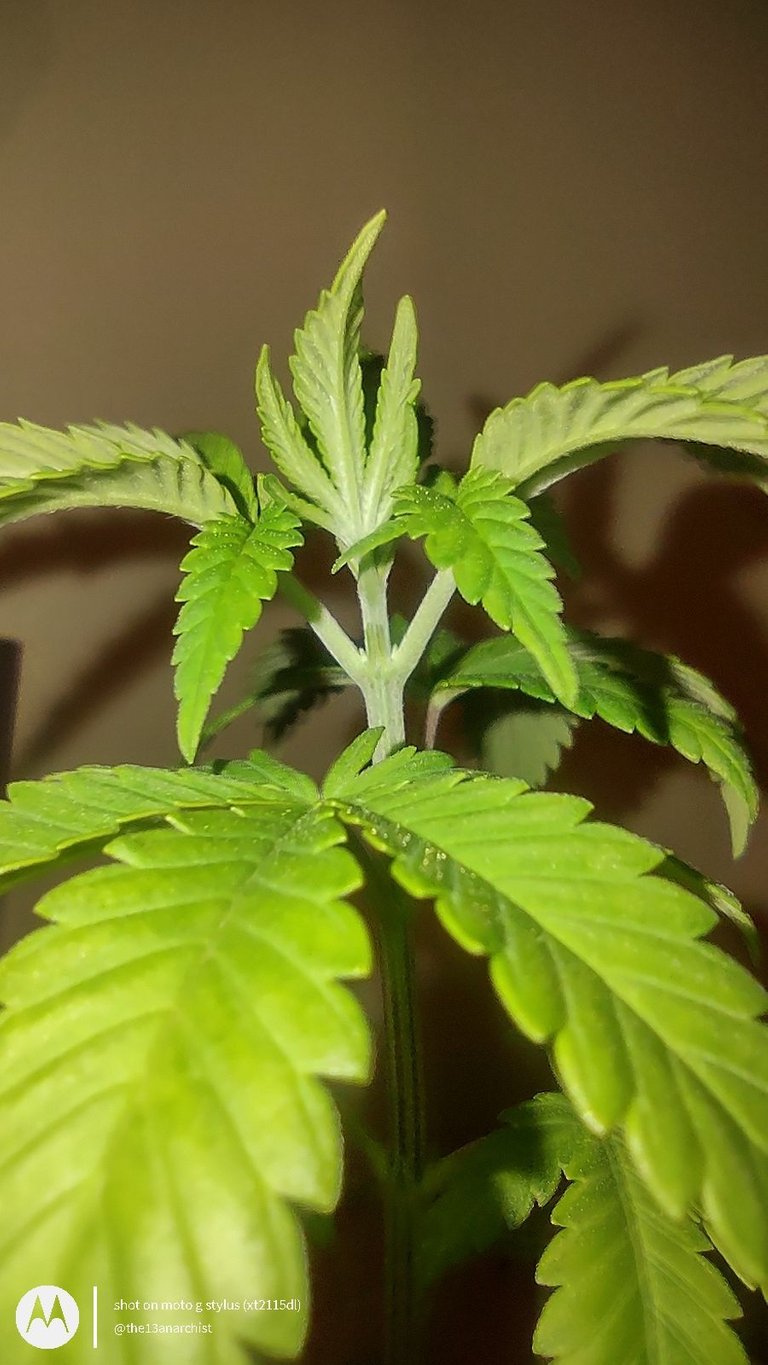 I knew I should have transplanted them a while ago, but with the way my closet was setup, I didn't think I'd be able to get all 7 plants in big enough pots under my small 60W Germination light, which the seedlings have seemed to love!
Lemon Kush Feminized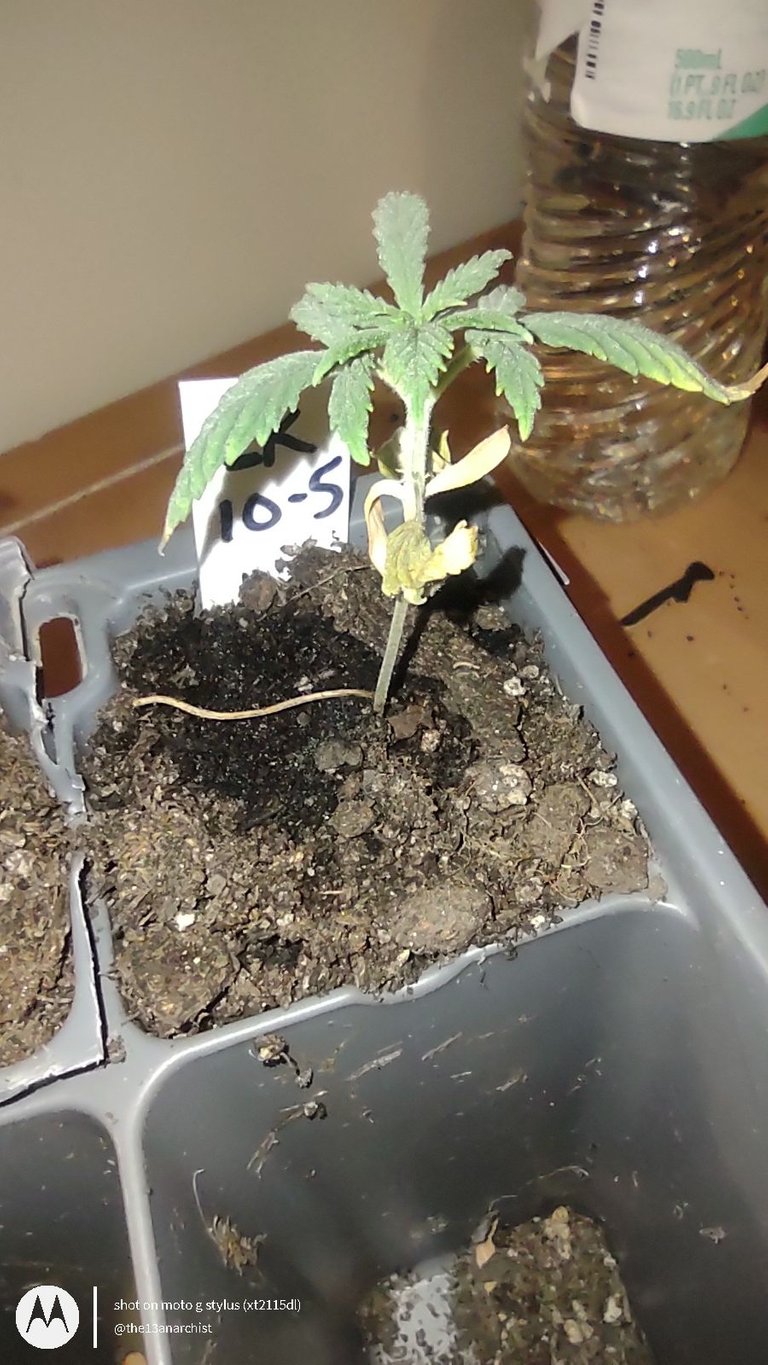 After doing a little bit of rearranging and reorganizing, I was able to utilize I little more space and was finally able to place all of the plants under the 60W light! Again, this is just for temporary purposes, and when I get the tent completed all of our plants will be going into there for the remainder of the grow!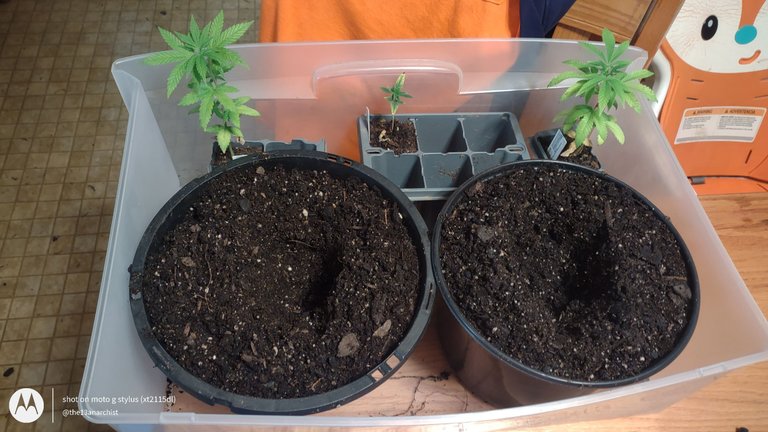 [Blue Dream x Lemon Diesel] Tester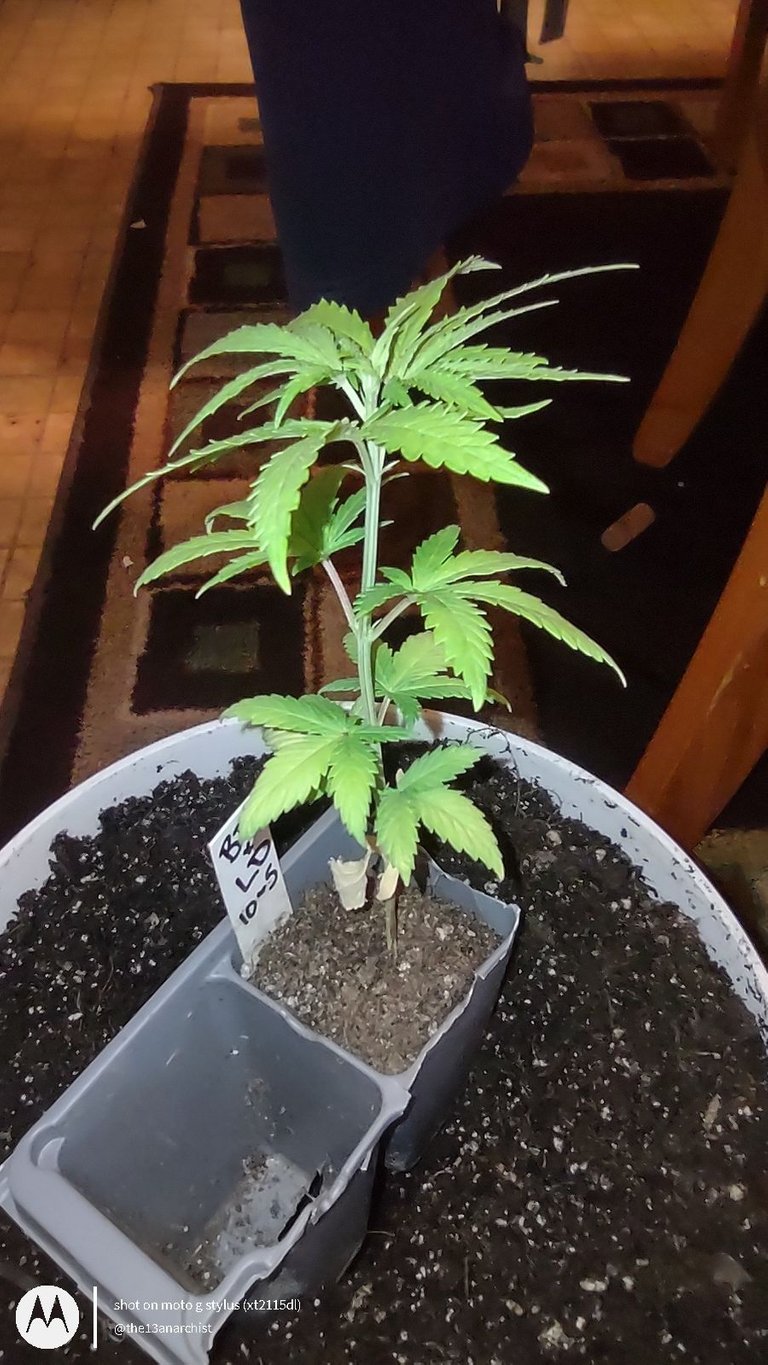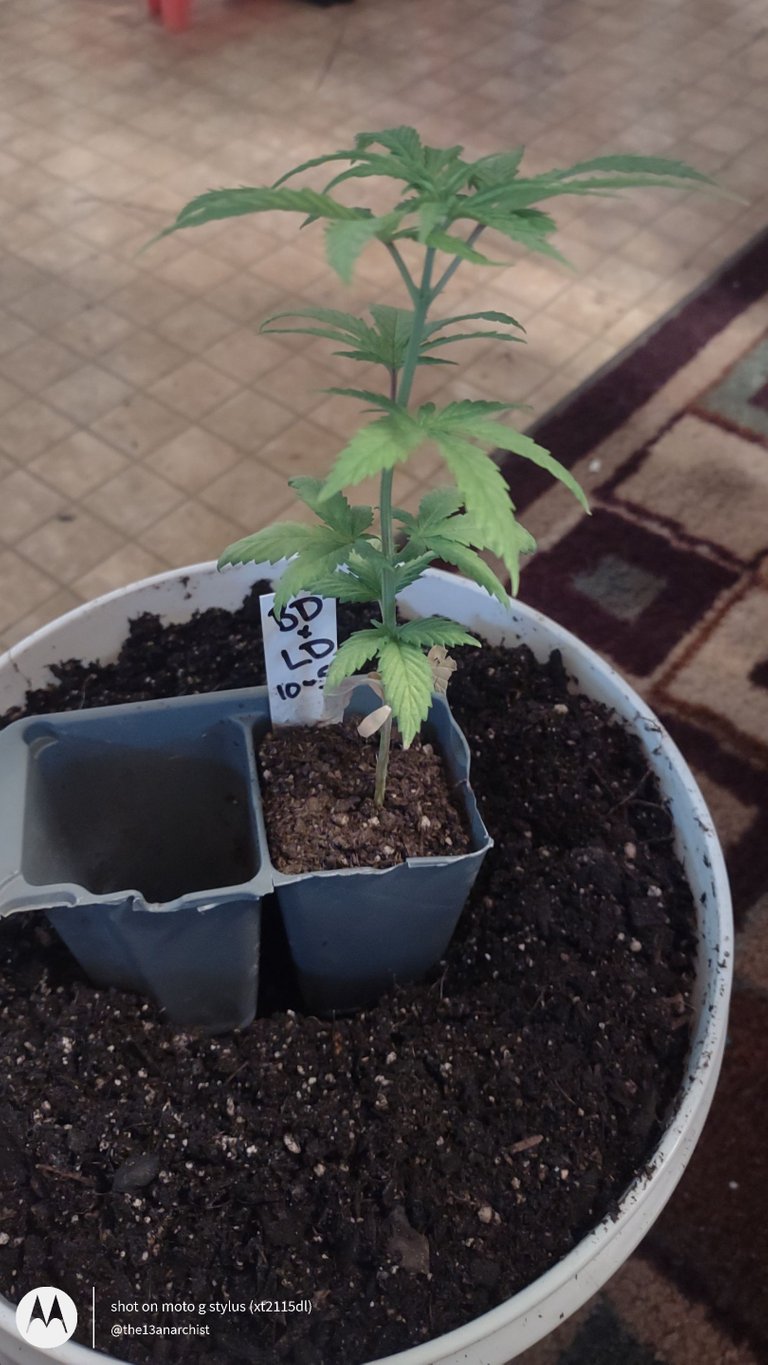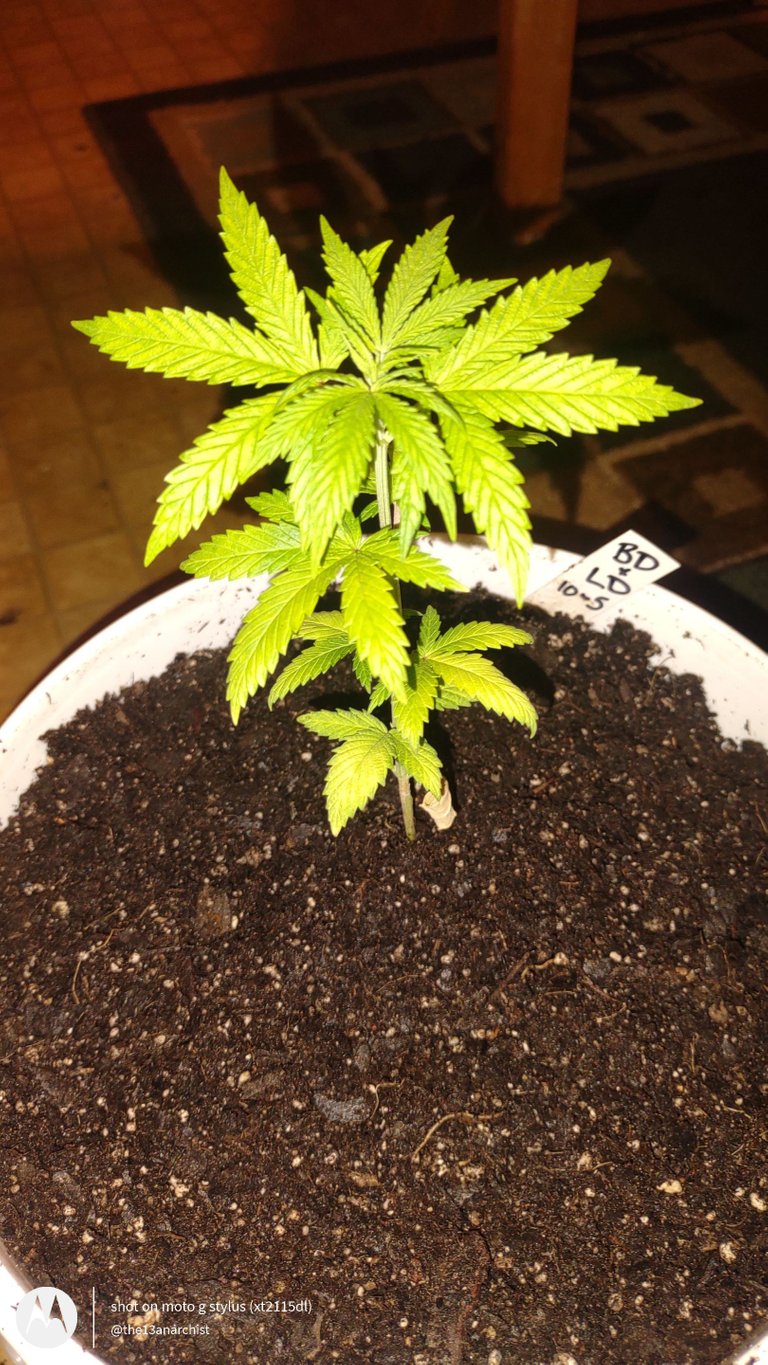 [Sour Diesel x Cheese] Tester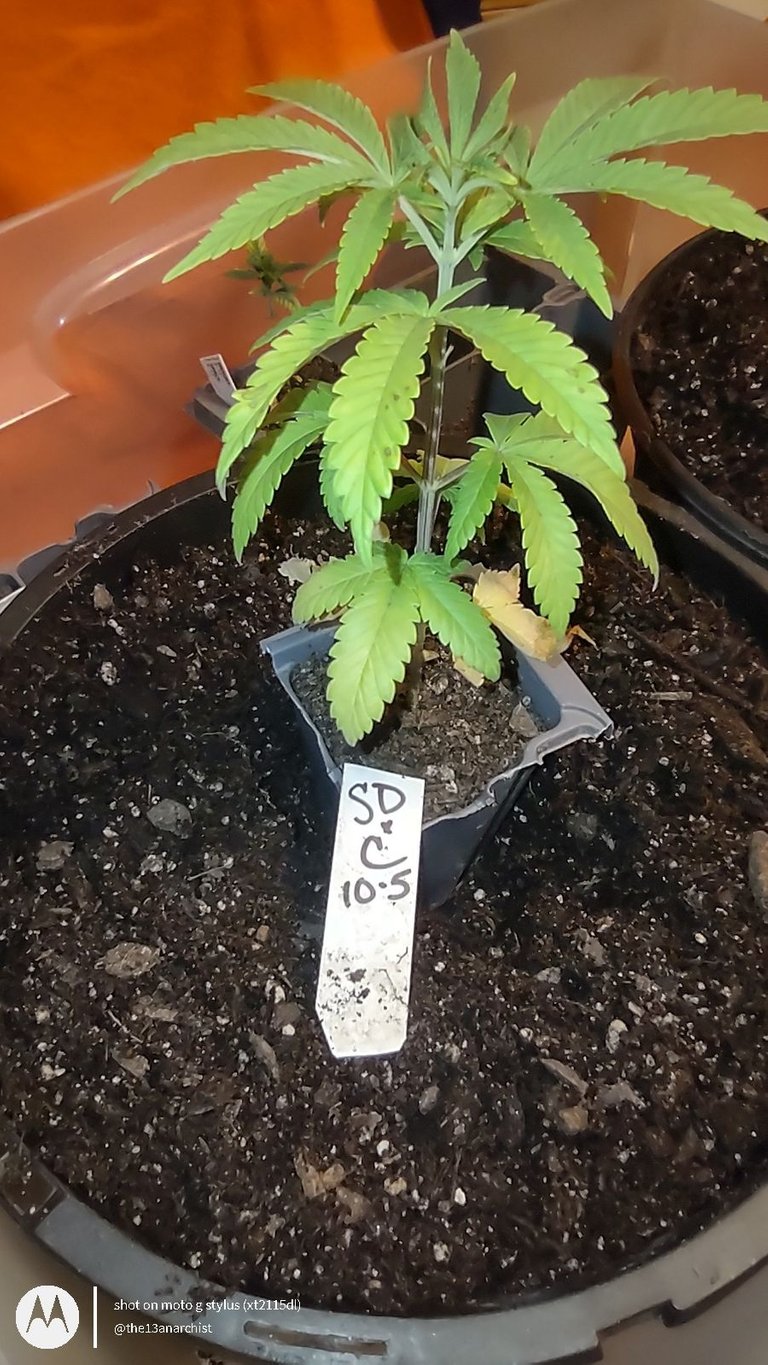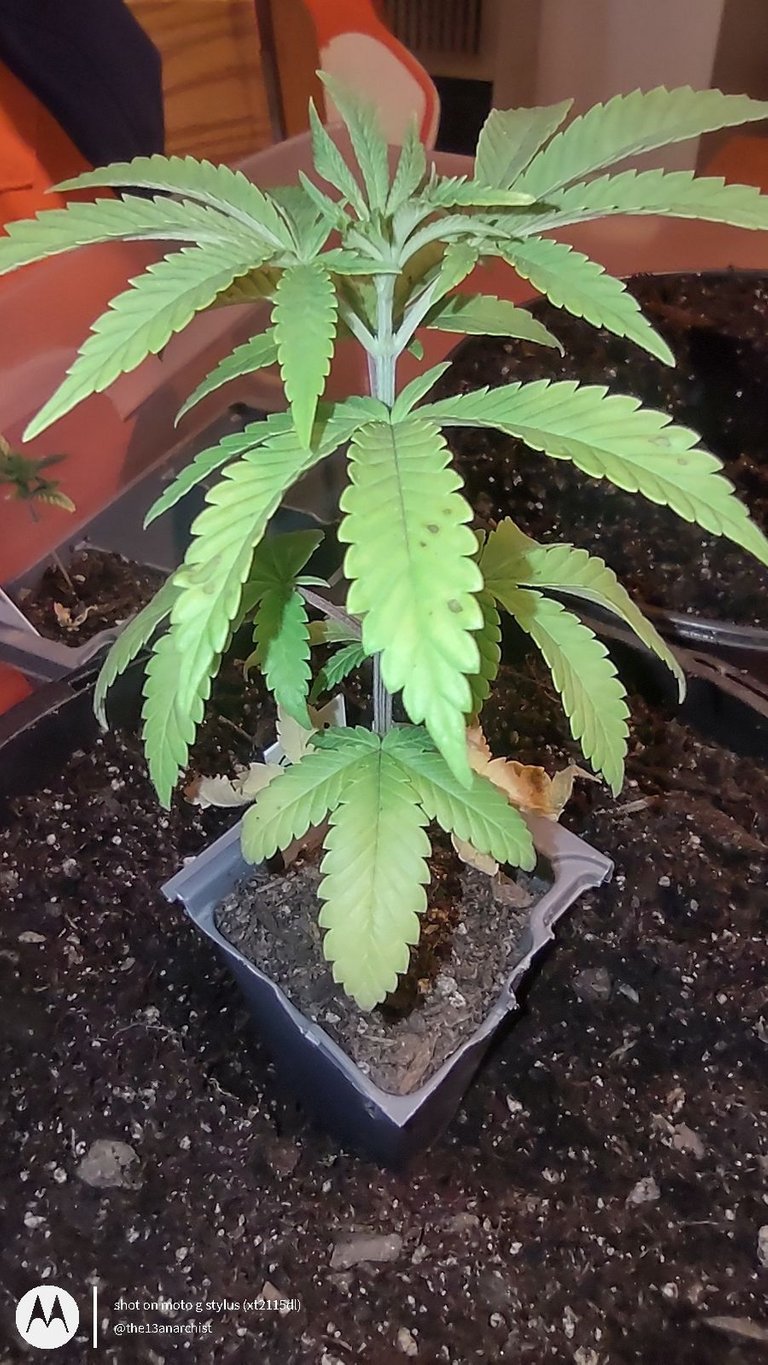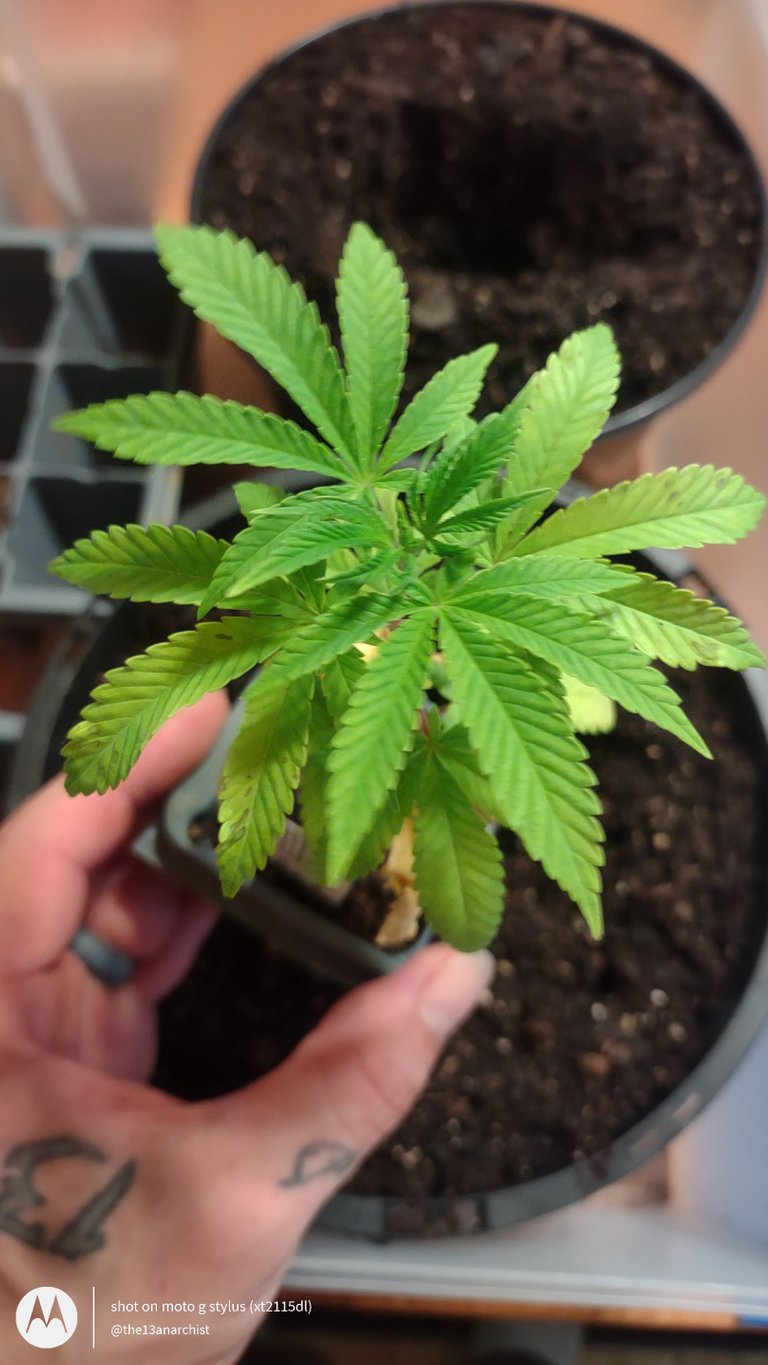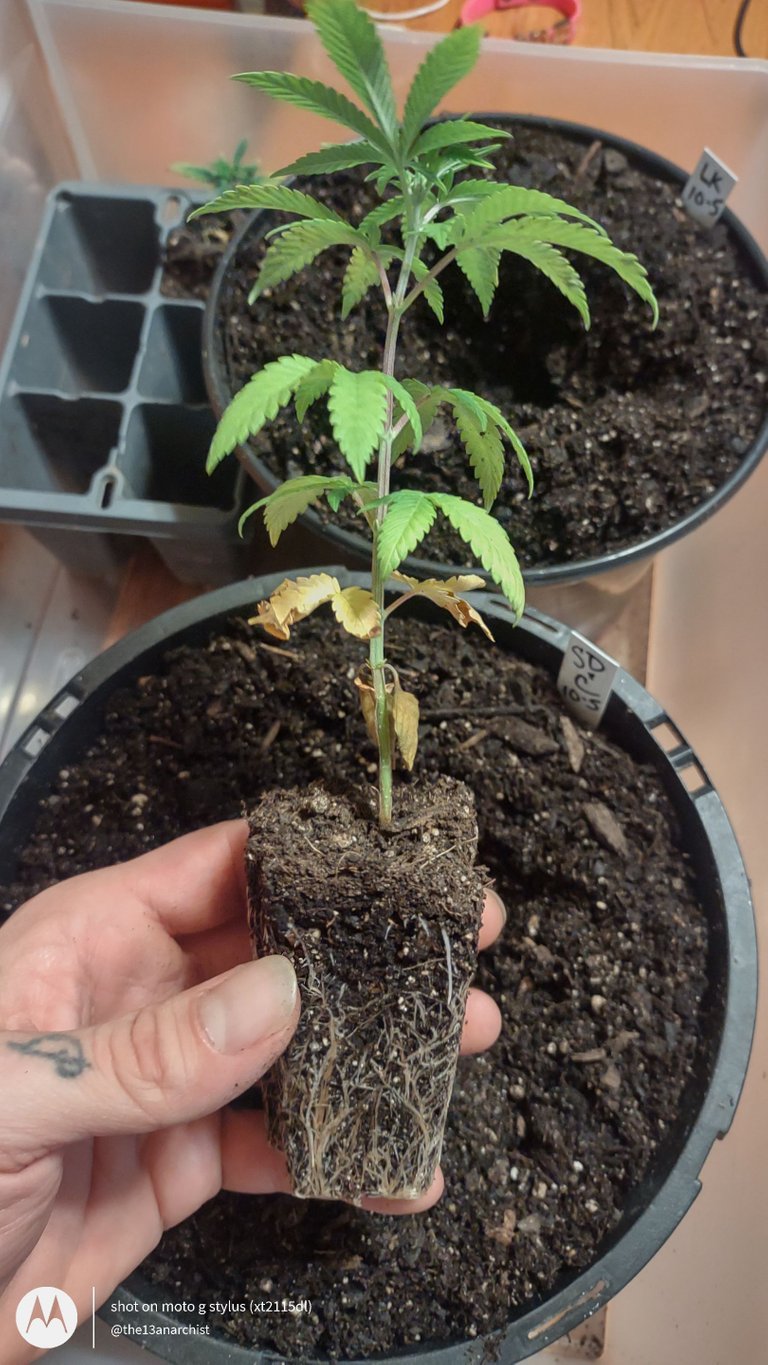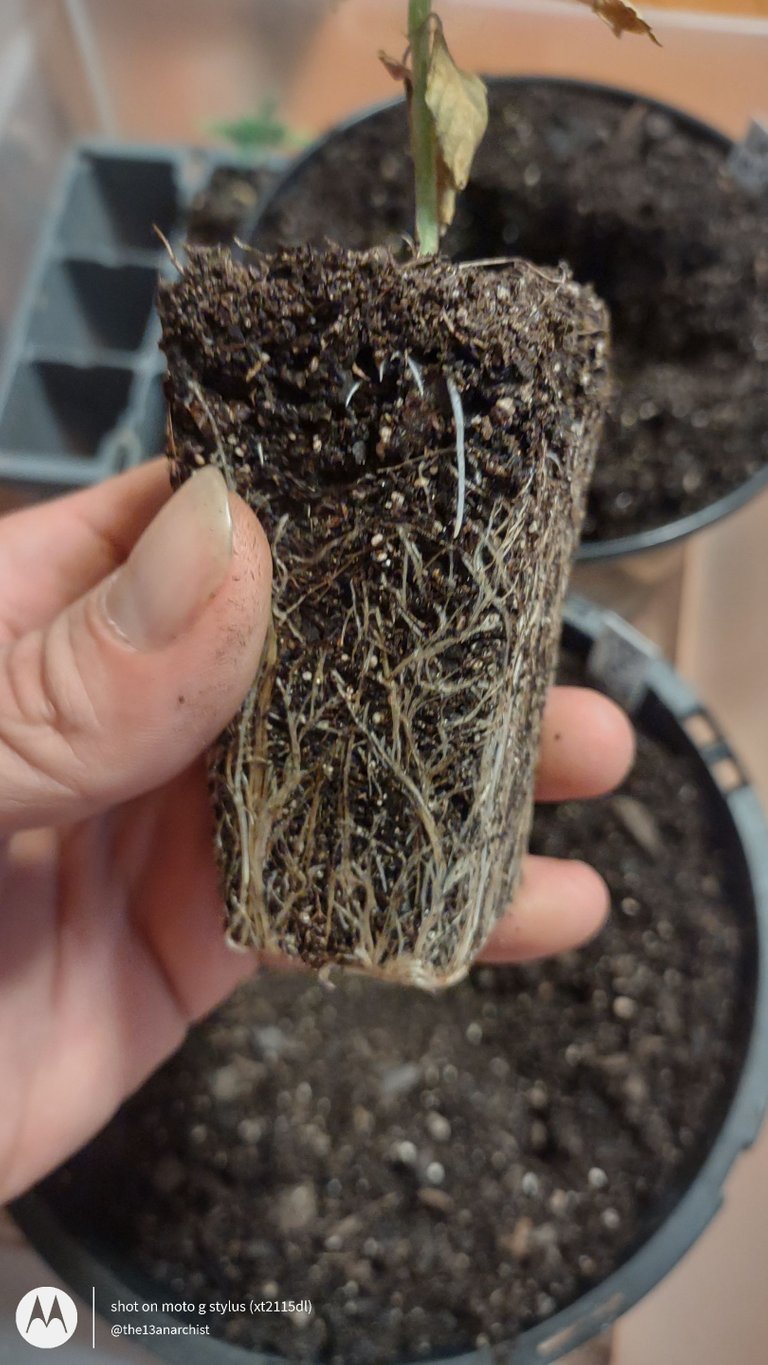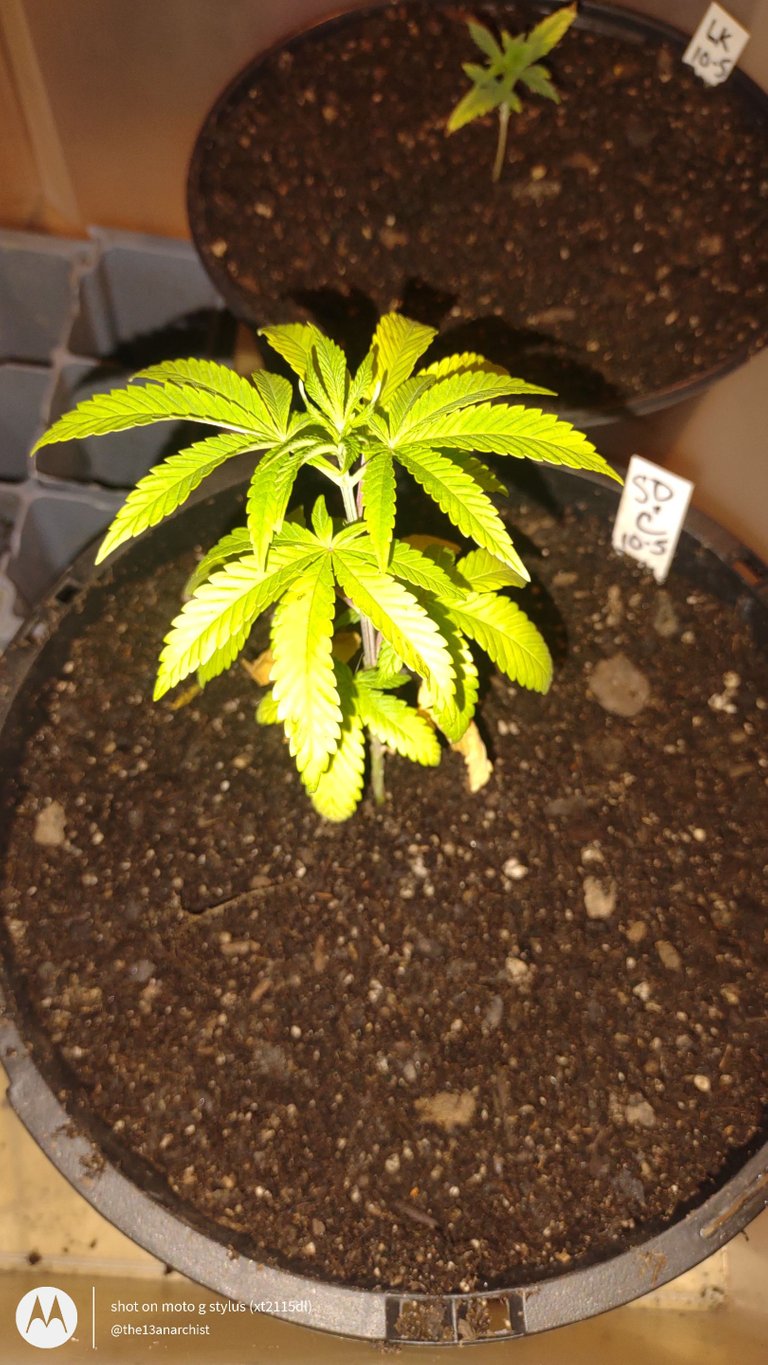 Lemon Kush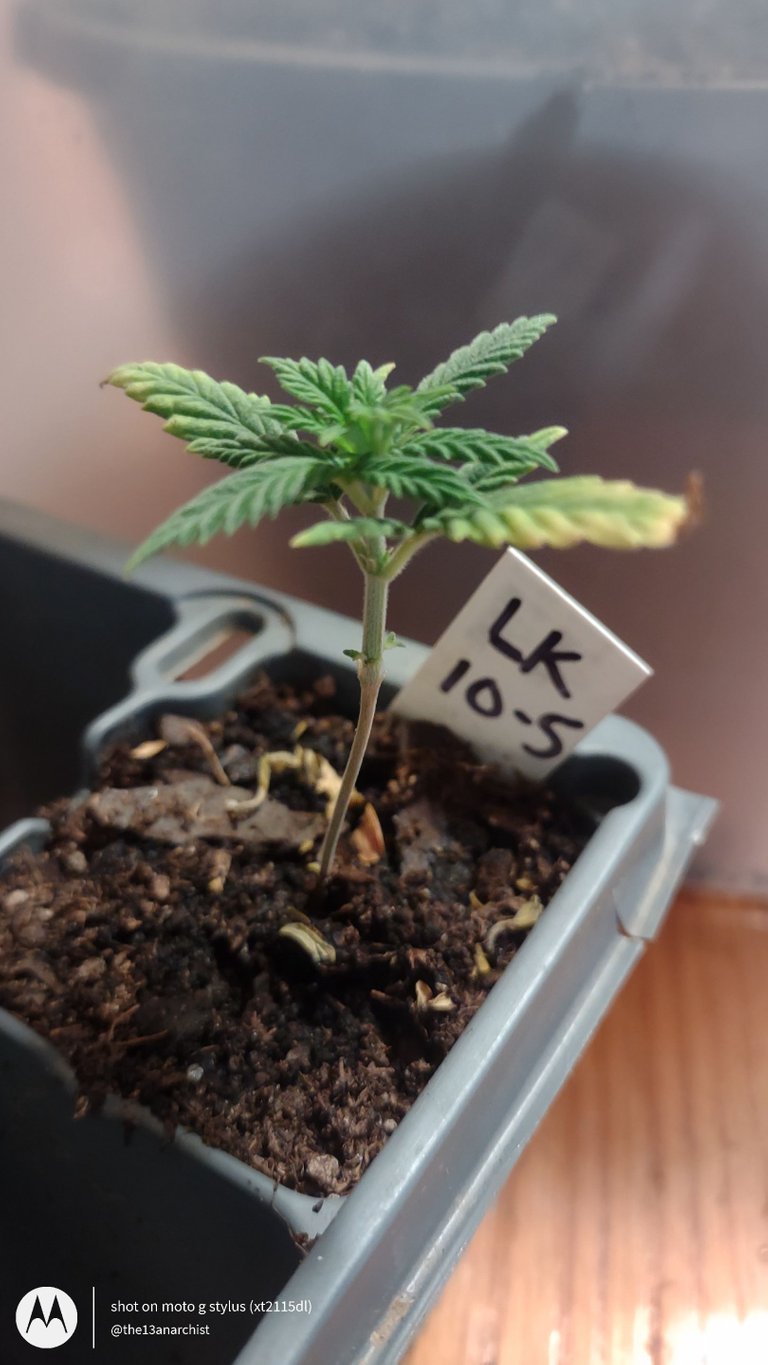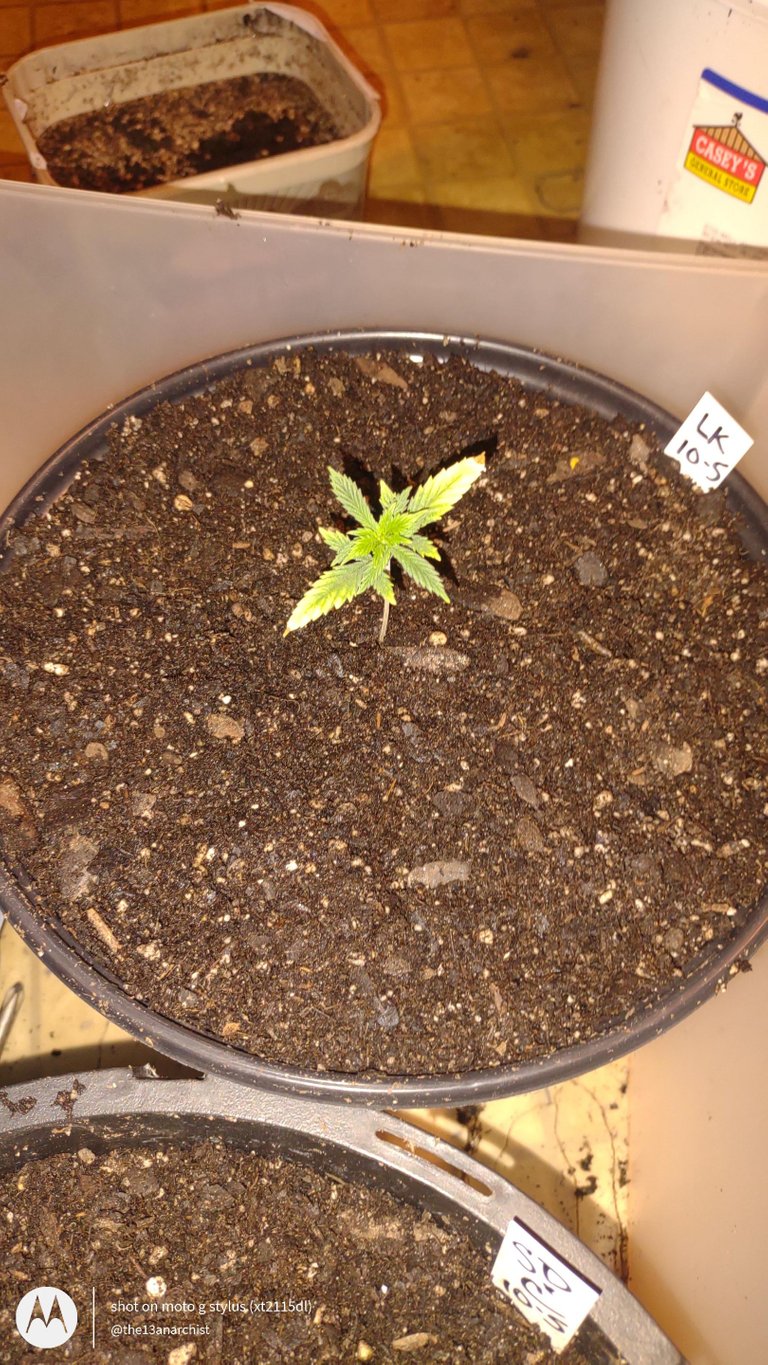 Unfortunately, I kept delaying the topping process, and now I'm worried that I've waited a little too long, especially now that they have been stressed during the transplant! I've never attempted topping a plant before, so I'm unsure if I'll have another opportunity before they get too big! I'm not too worried about it, but I do want to learn how to top my plants, because I know that a topped plant will produce more flowers if done correctly!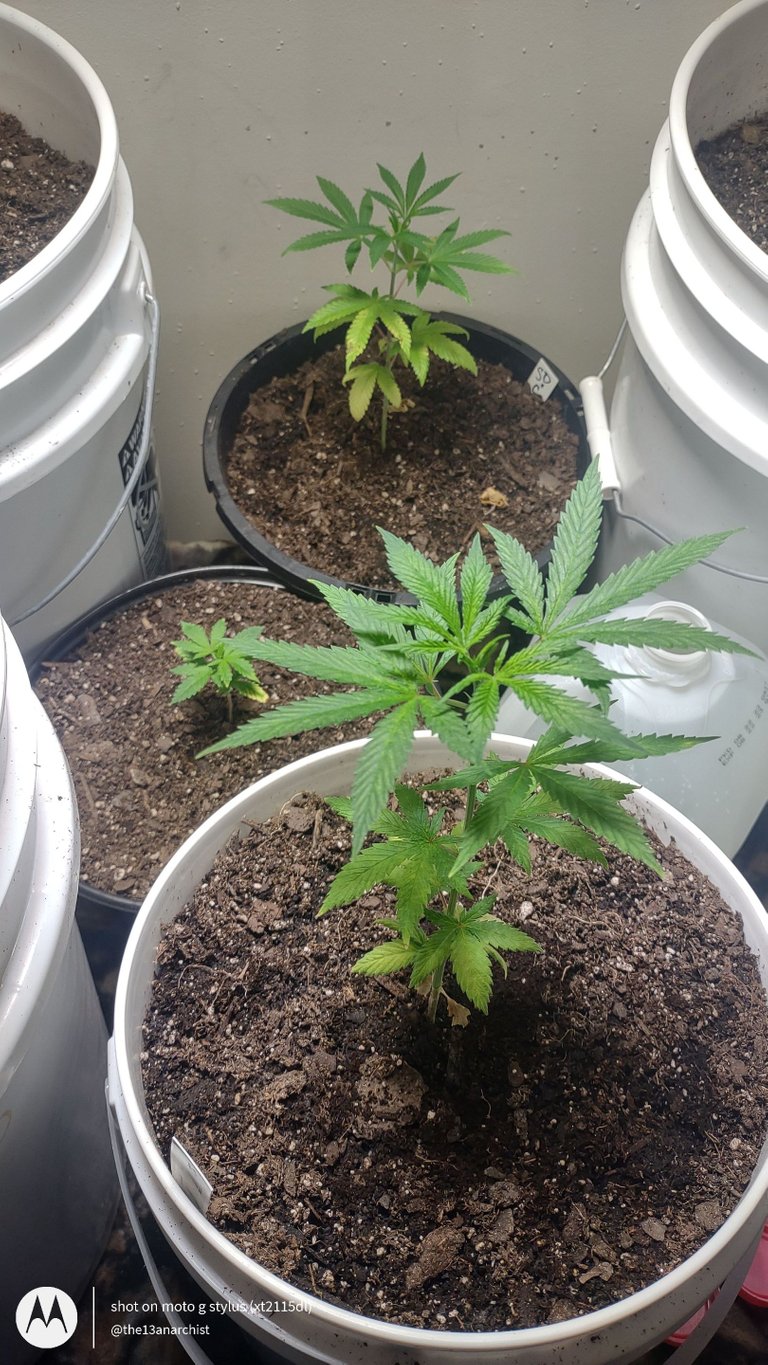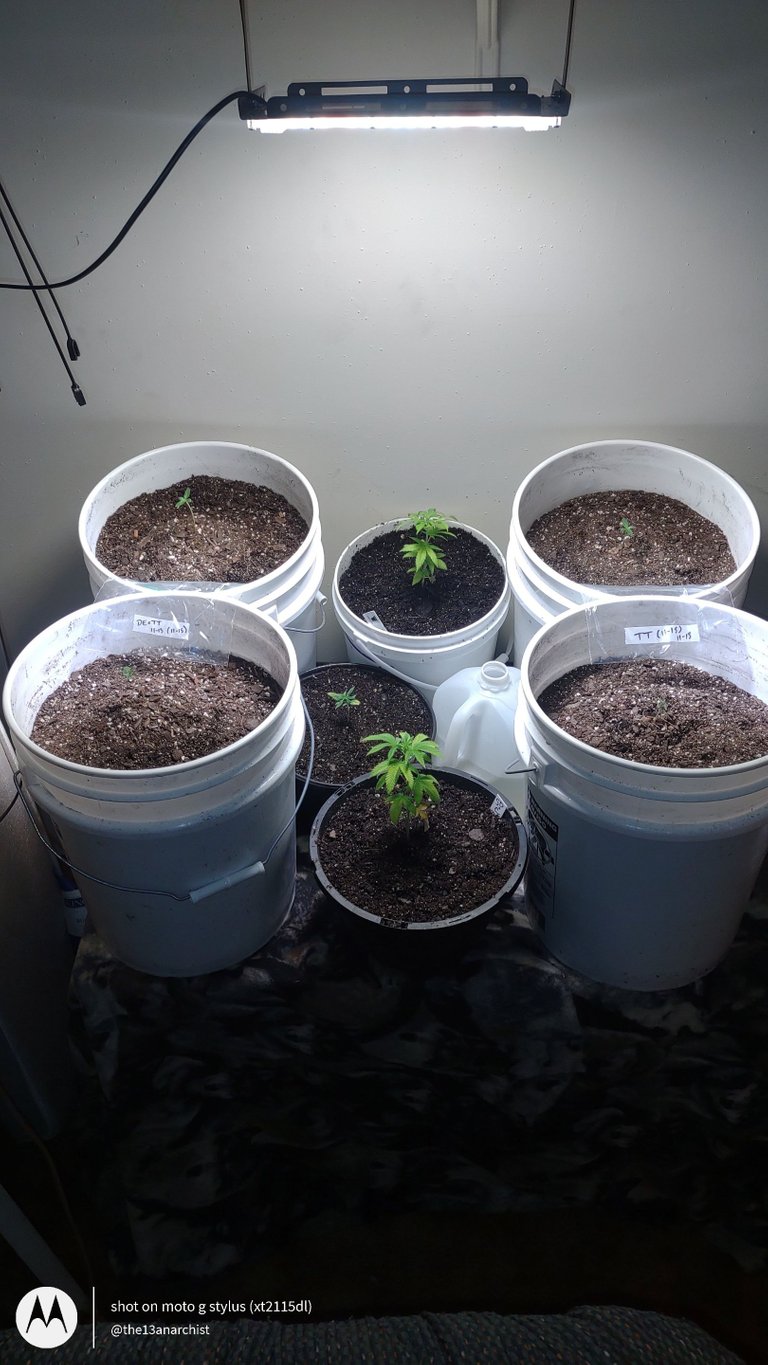 I hope you all have a great week, and don't forget to tune-in next week for another "After Hours" Update! Stay Trippy, My Little Hippies! ✌️💚

---
If you haven't already done so, go check out the Irvine Seed Company Discord where you can learn more about the Tester Seed Program, Seed Drops, and how you can claim a free Discord gift! I got Lemon Kush feminized seeds for mine! 💚
---
New to Hive? You can sign up here to start earning rewards on your own original content!
---

Have you heard of the Saturday Savers Club!? Head on over to the @eddie-earner account to learn better savings habits from like-minded, savings-oriented Hiveans, as well as the ability to earn interest on your Hive with the EDS token!
---
Irvine Seed Company logos provided by Irvine Seed Company via Discord! Edited from original using Canva!

Dividers provided by @canna-curate via the WeedCash.Network Discord!

Signature provided by @doze, stop by his blog to see his newest Hive inspired creations!

"Saturday Savers Club" banner provided by the @eddie-earner and @susie-saver's Saturday Savers Club blog!

"Gardening with the Anarchists" and "Level One Tester" Banners created using Canva! Background taken with my Moto G Stylus and Edited using Photoshop Express App for Android!

All photos were taken on my trust old Motorola Moto G Stylus!
---
---