"After Hours" with The Anarchists: BIF Beans' Macronut Testers!
What's up my fellow Cannabis Lovers and Enthusiasts!? It's time to welcome you all back to another edition of:
"After Hours" with The Anarchists
So, I know I just recently started a Tester Series Blog for a different company, but this one definitely deserves a series of its own as well! So, without further ado, allow me to present:

Thanks to the support of the WeedCash Network, and to the Hive Community as a whole, I've recently become a member of the BIF Beans Discord Server and got an incredible opportunity to grow a few of new tester strains! I jumped on this opportunity that Macronut himself had presented to members of the BIF Community, not only at the chance to grow a new strain, but the fact that this would be the first Auto-Flowering plant I've ever attempted!
Thankfully, I have some extra room in my temporary closet setup, which will now be going to very good use! This also comes at an awesome time, because I now have some extra motivation to get the current indoor setup actually set up to be more of an actual indoor setup 🤣
Also, in case you didn't know, Brothers-In-Farms Genetics fully supports Hive, as well as other cryptocurrencies, and accepts them as a payment method! I'm not going to lie, this is amazing, and I'll definitely be purchasing more BIF products in the future thanks to this awesome feature!

In other, even better news, I just received word from my close friend that he found the rest of his growing supplies and that I will be getting a slightly used tent and a complete setup to go with it! I'm unsure of the exact size or brand at the moment, but either way, it's free, and you can't beat that! Also, when I say used, I mean, used once before getting taken down and put into storage! So hopefully it's still in near perfect condition! Hmmm..maybe another post in the coming days? 🧐

But anyways, on with the blog!
Testers from BIF Beans' Breeder - Macronut!
So, this new batch of beautiful beans are courtesy of Brothers-in-Farms Genetics' Breeder Macronut, and luckily enough, I got 2 different strains to test! Both of these sets of beans are Feminized Auto-Flowering strains, and since this is the first time I've gotten to be able to grow Auto's, I'm happy that I get to test them out on my first indoor grow run as well!
The first tester strain I got was [Durban Express x Toasted Tangerine]! The other, but hopefully not last, tester strain I received was the Toasted Tangerine F2! I'm excited about both of them, especially the Toasted Tangerine because it is a Macronut exclusive, but I'm really excited for the [Durban Express x Toasted Tangerine] cross strain, unfortunately, you'll have to wait until next week to find out why! 😉

Anyways, I got 5 beans of each strain and with being as fresh as they were, I was fairly confident that I would only need to germinate 2 beans from each strain to meet the 4 plant requirement that Macronut had requested! My hopes are that these 2 beans take off and thrive so that I can save the other beans for an outdoor grow! But, we'll just have to wait and see what Mother Nature has in store for these beauties! 💚
Now, I wanted to follow the same Germination Process that I had tried with my last testers, just to see if that method still works well on different strains. (If you don't remember, I germinated using the "Paper Towel Method" on my very first grow, which had decent results!) So, on November 13th, I started germinating 2 beans from each strain by dropping them in a cup of water and placing them in a dark, room-temperature cabinet and left them to sit.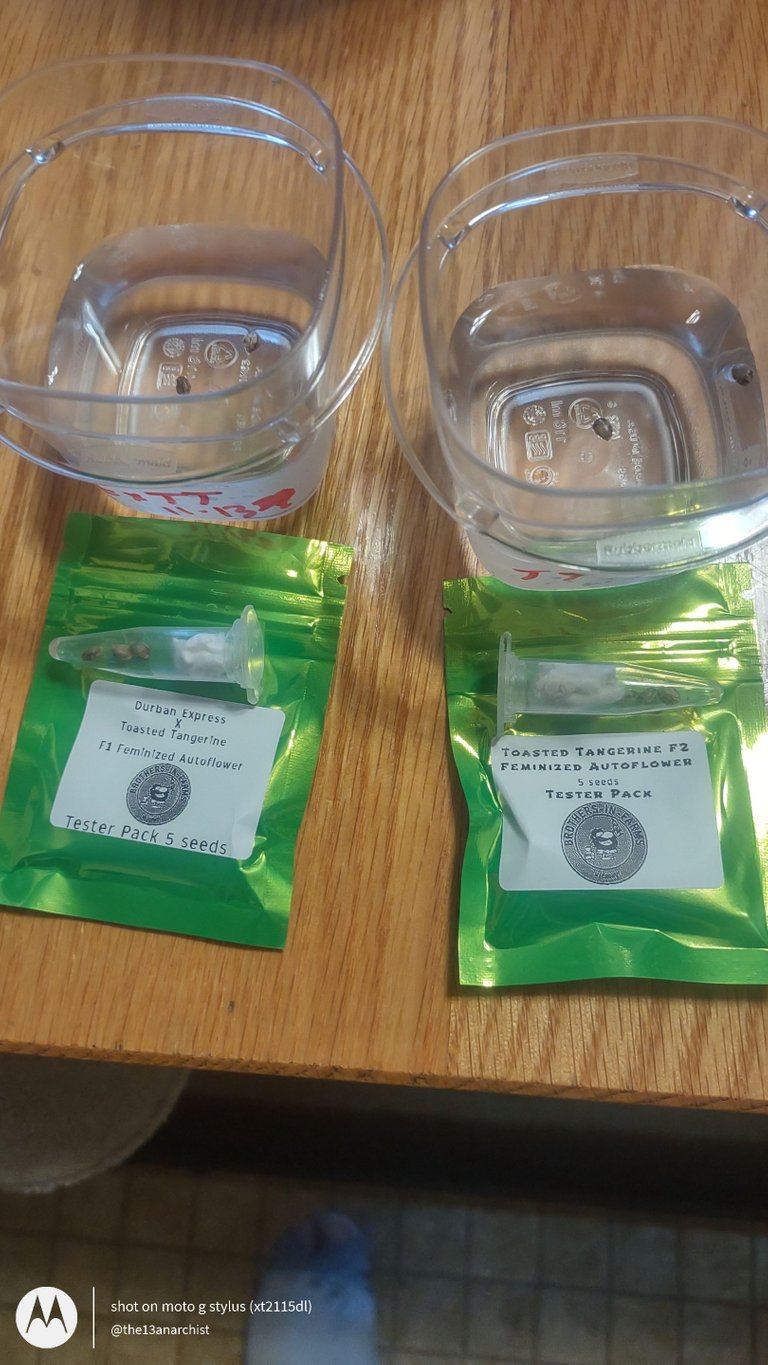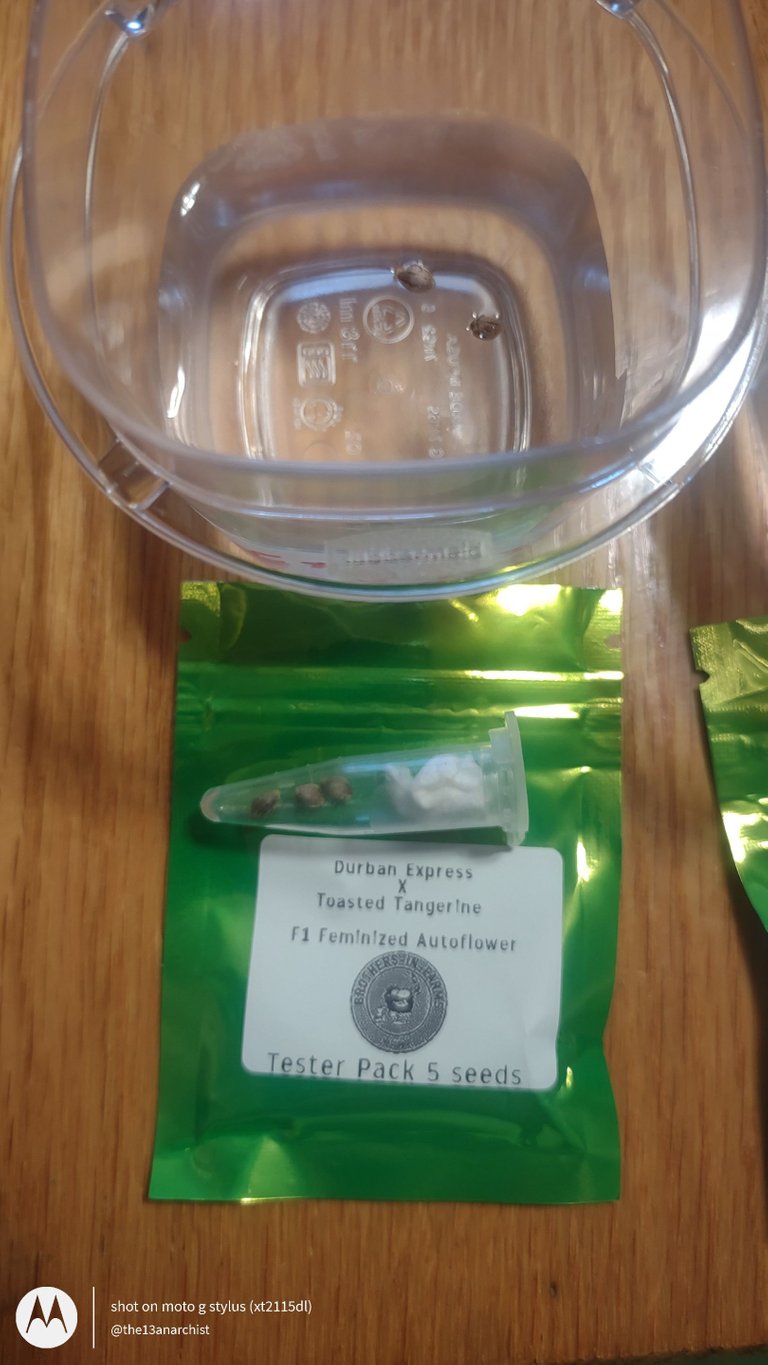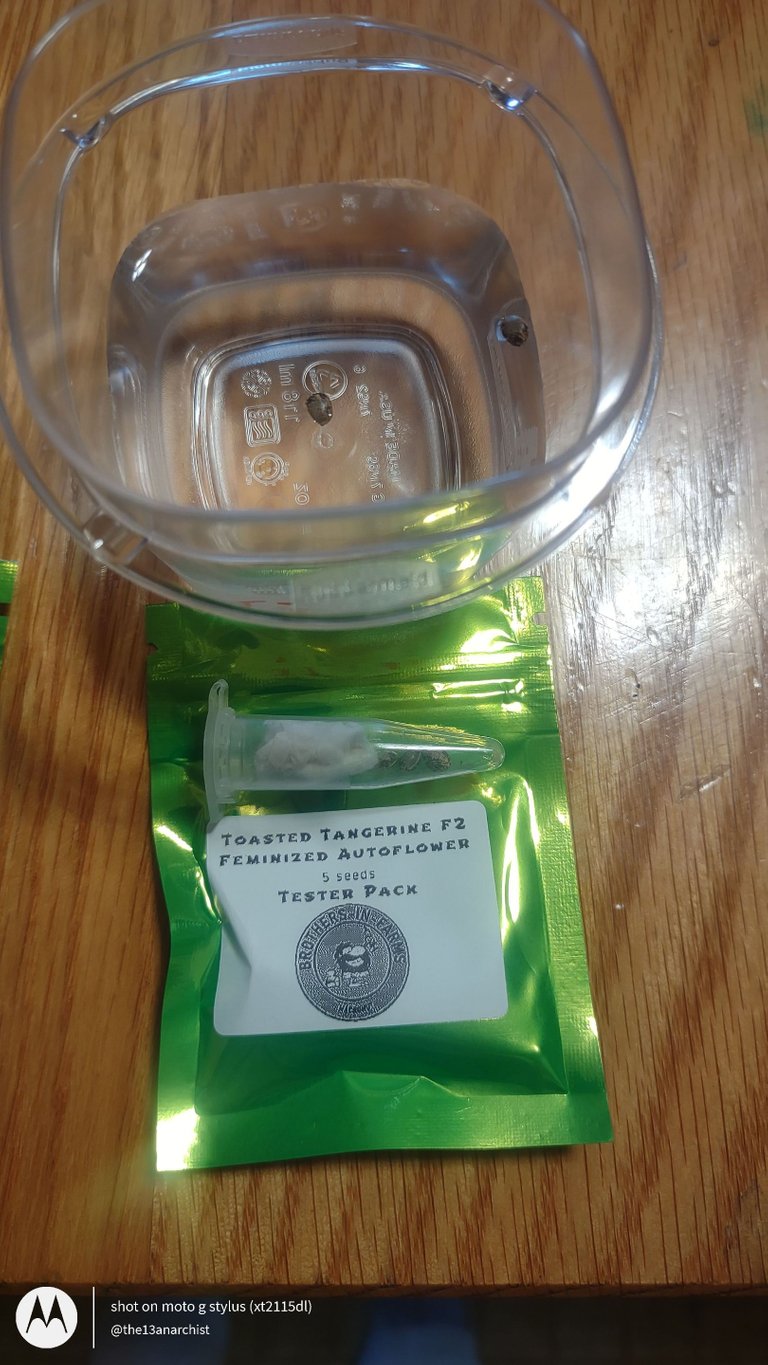 I don't know about the rest of you guys, but the weather has been going crazy the last few weeks here in the Midwest! Going from 60°-70°F one day to 40°F the next has been crazy, and the temperature difference between rooms in the house is absurd!

So, I originally had the beans germinating in the same room we are using to grow, however, that room has gotten pretty cold through the evenings, so I ended up moving them into a cupboard in the kitchen! Hopefully this will keep the temperature of the water up a little bit and allow the beans to germinate properly!
With that being said, I've started taking a few precautions, and have attempted to start heating that room a little more, just to keep the plants a little happier, just until I can get the new tent setup this week and start regulating everything!
So, I ended up checking on them on Tuesday, the 15th just to see how they were doing! During my morning check up, all was well, and I had 3 taproot nubs starting to show, and one that didn't look quite ready yet, so I put them back and waiting til the even to check them out again!
During that evening's checkup, I noticed that all 4 seeds had popped, and that one had sunk to the bottom. I knew that these weren't quite ready to plant yet, so I decided to go with a Paper Towel germination method that worked for me in the past!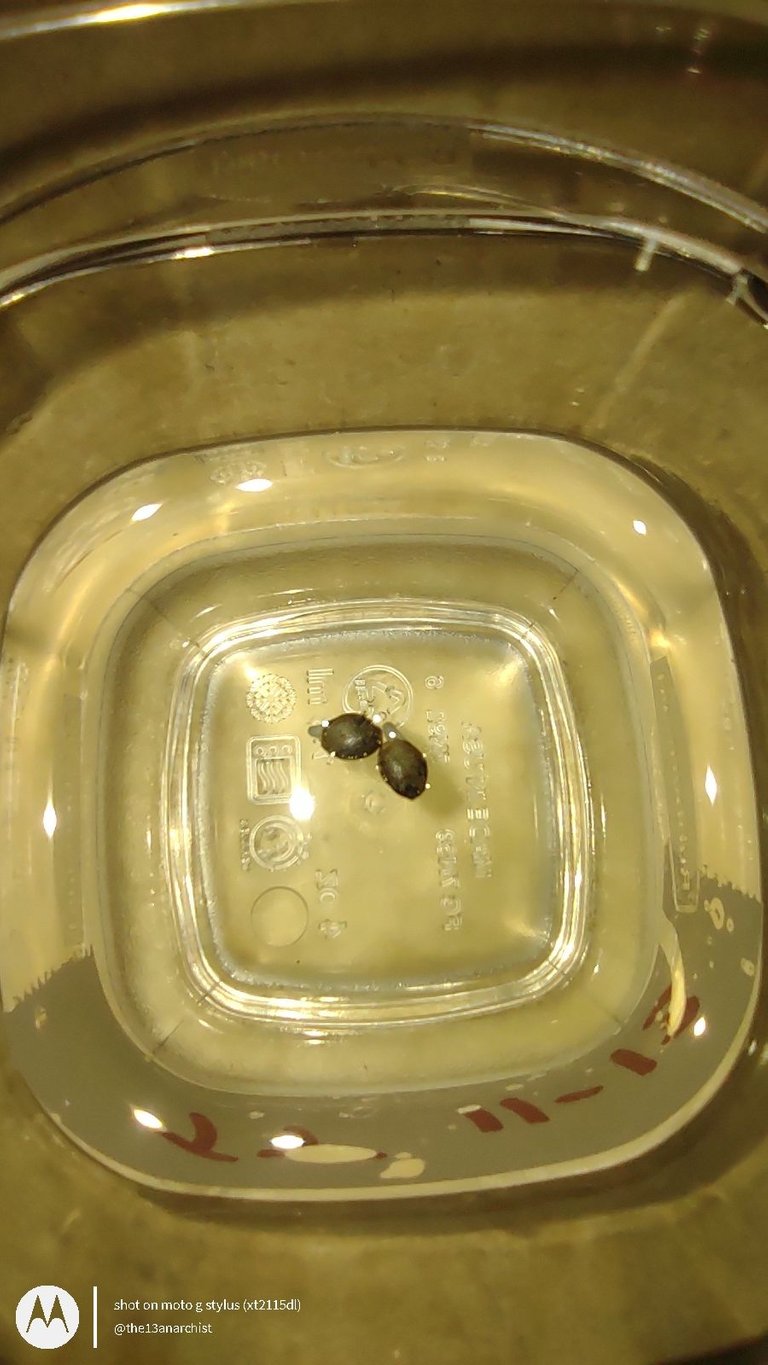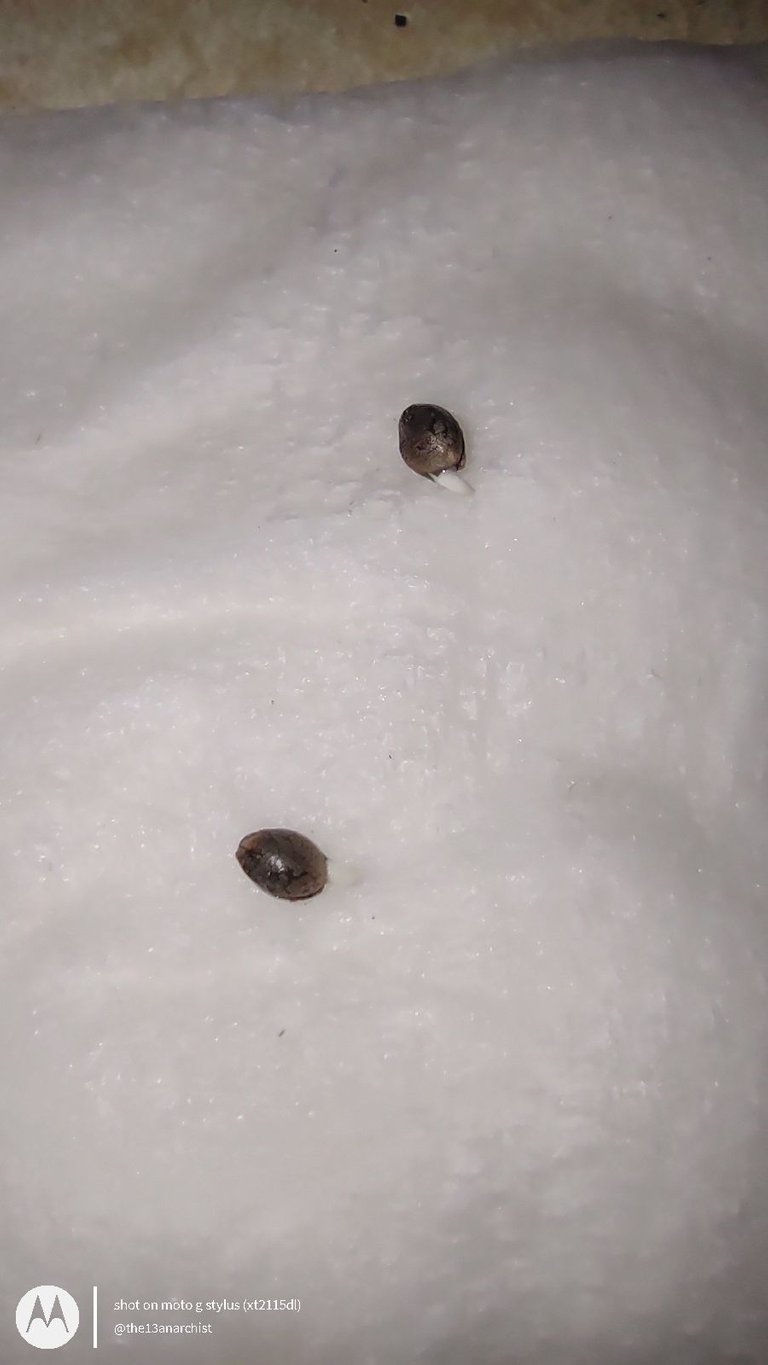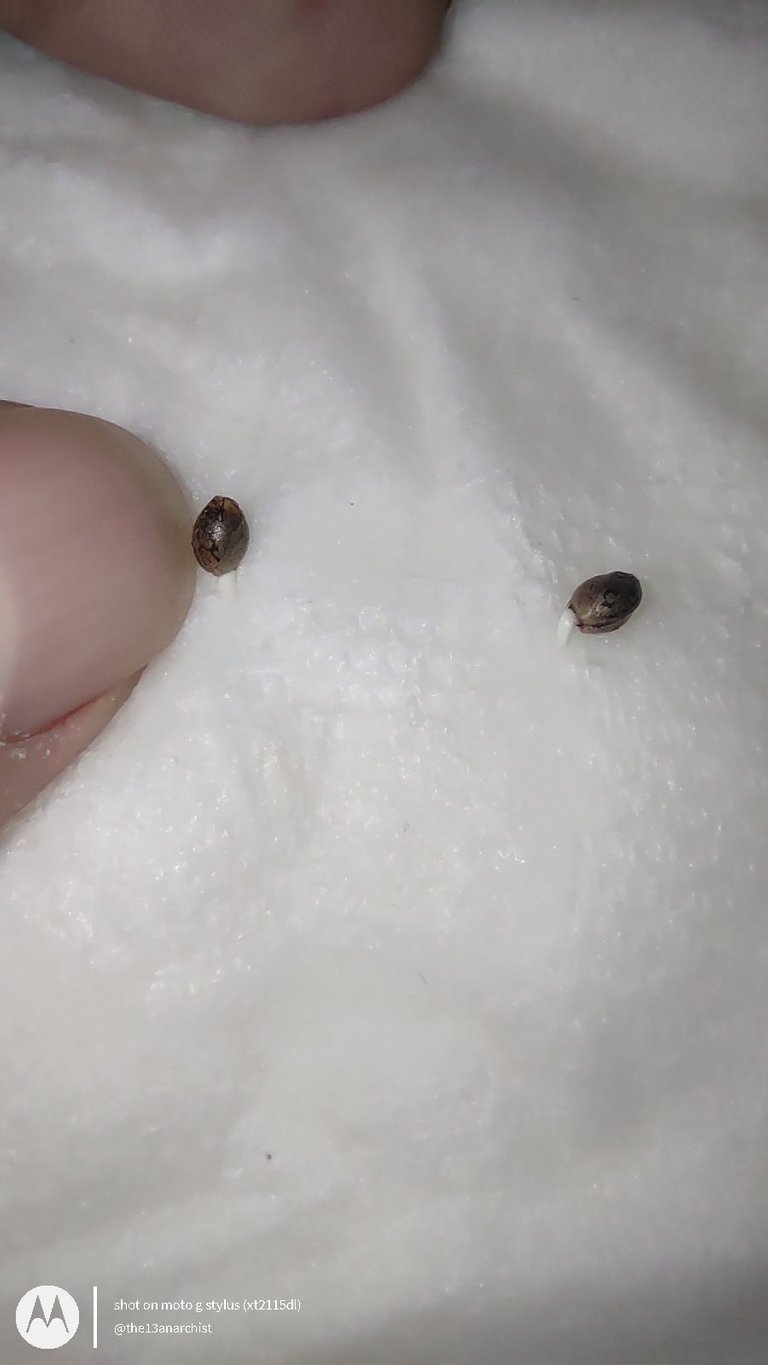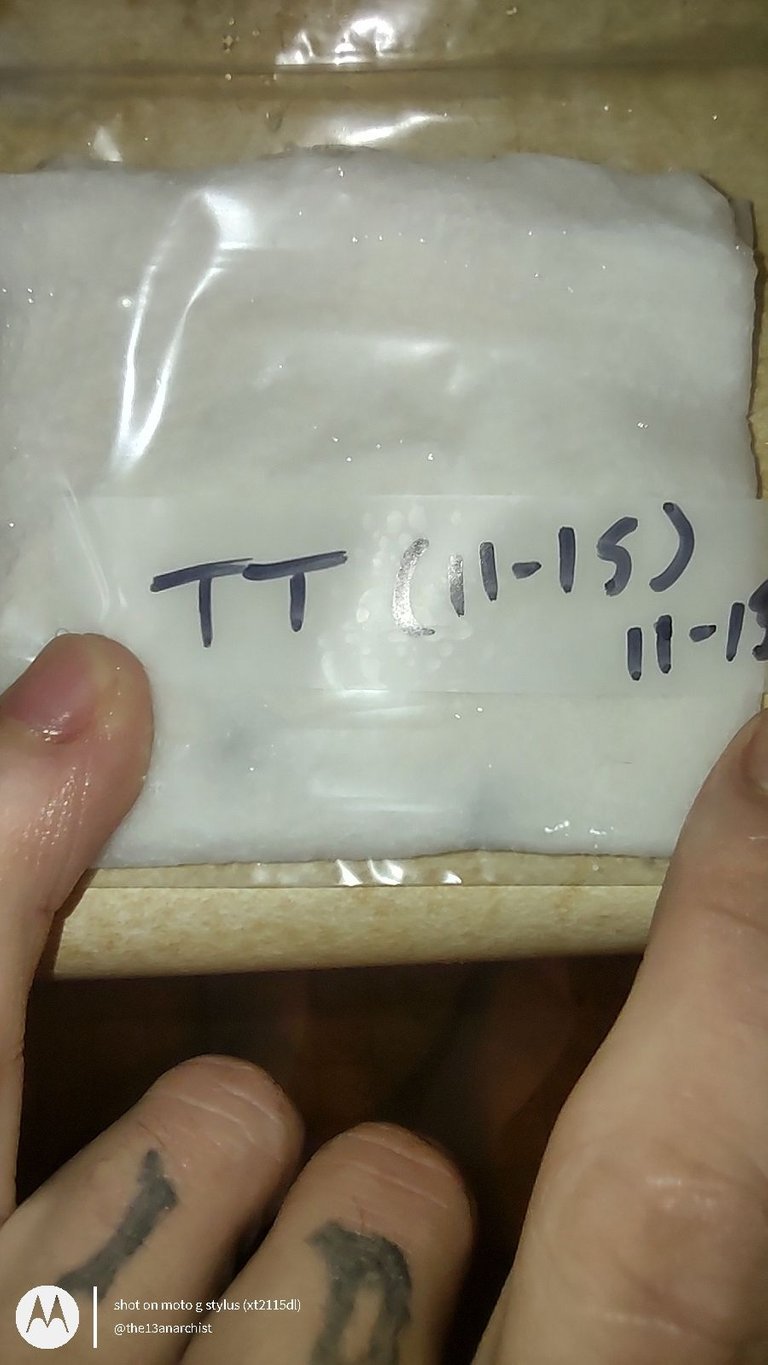 Unfortunately, I forgot to take a picture of the [Durban Express x Toasted Tangerine] bean that sank, as I was too worried about getting into the paper towel 😂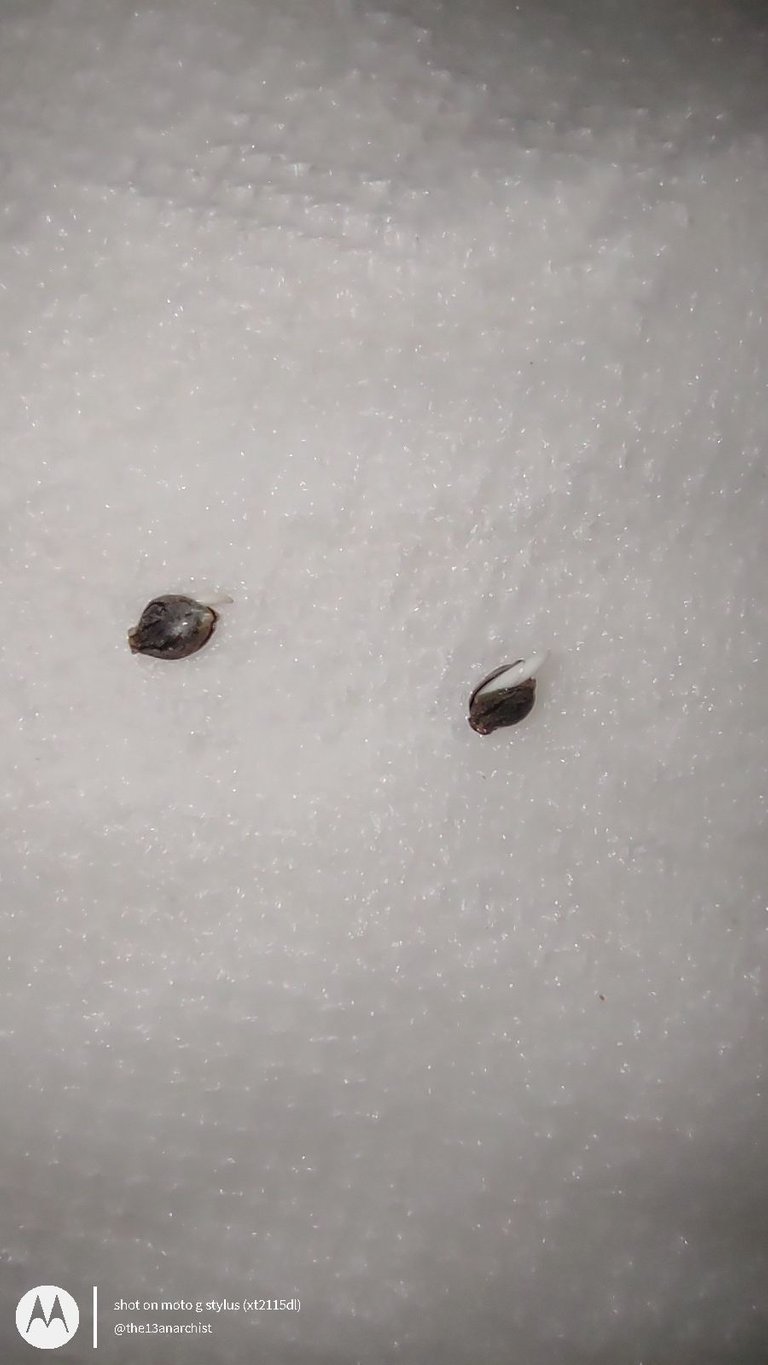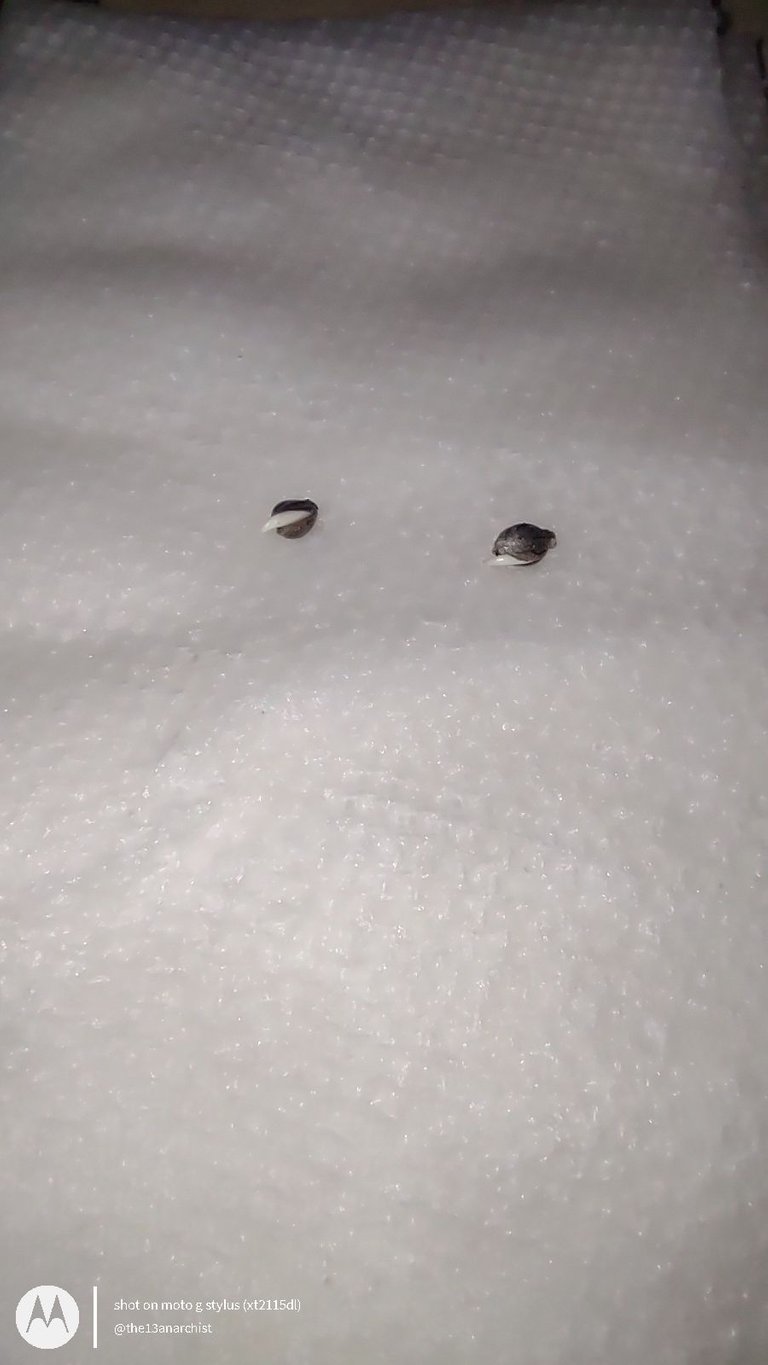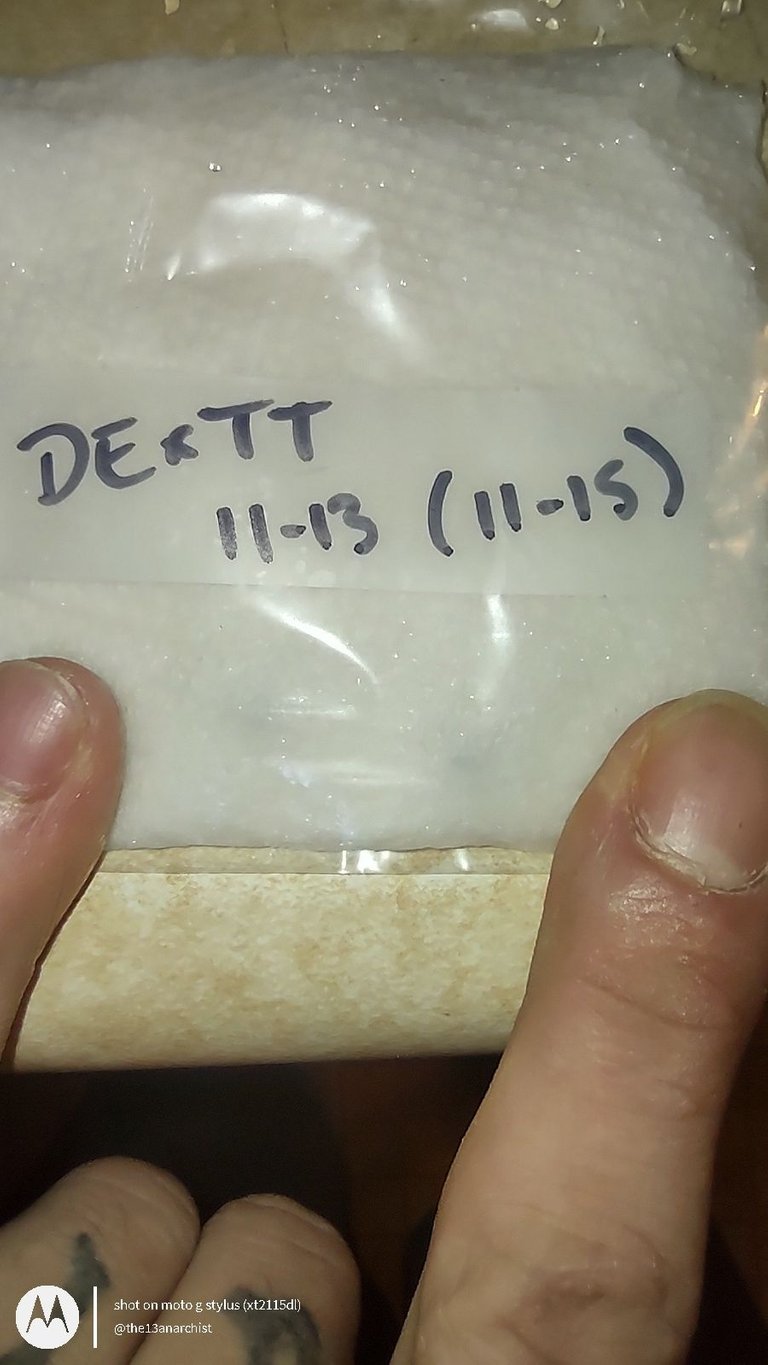 From there, I adopted a Macronut germination method! I placed my moist paper towel inside of a labeled ziplock, then put that ziplock in an old Xbox game case. After that, I wrapped it in a shirt and placed it on top of my 60W grow light.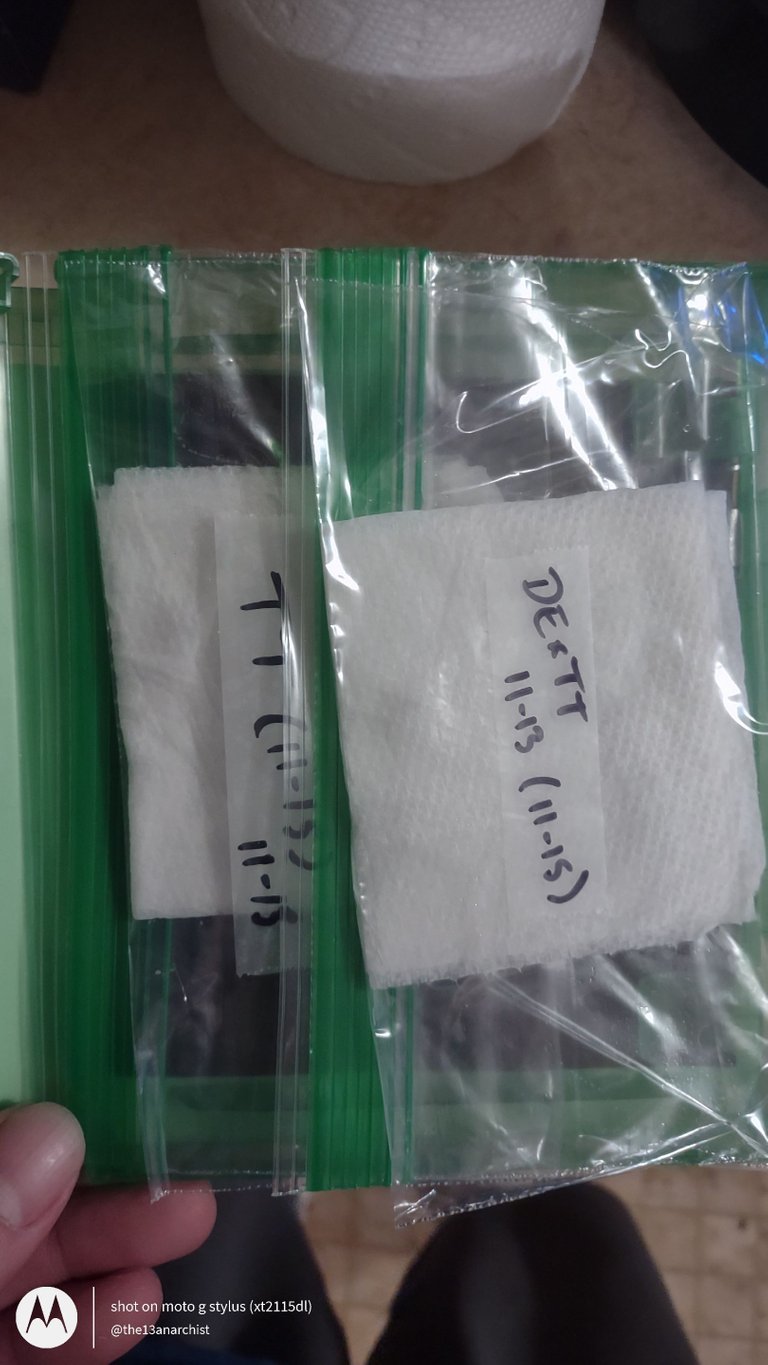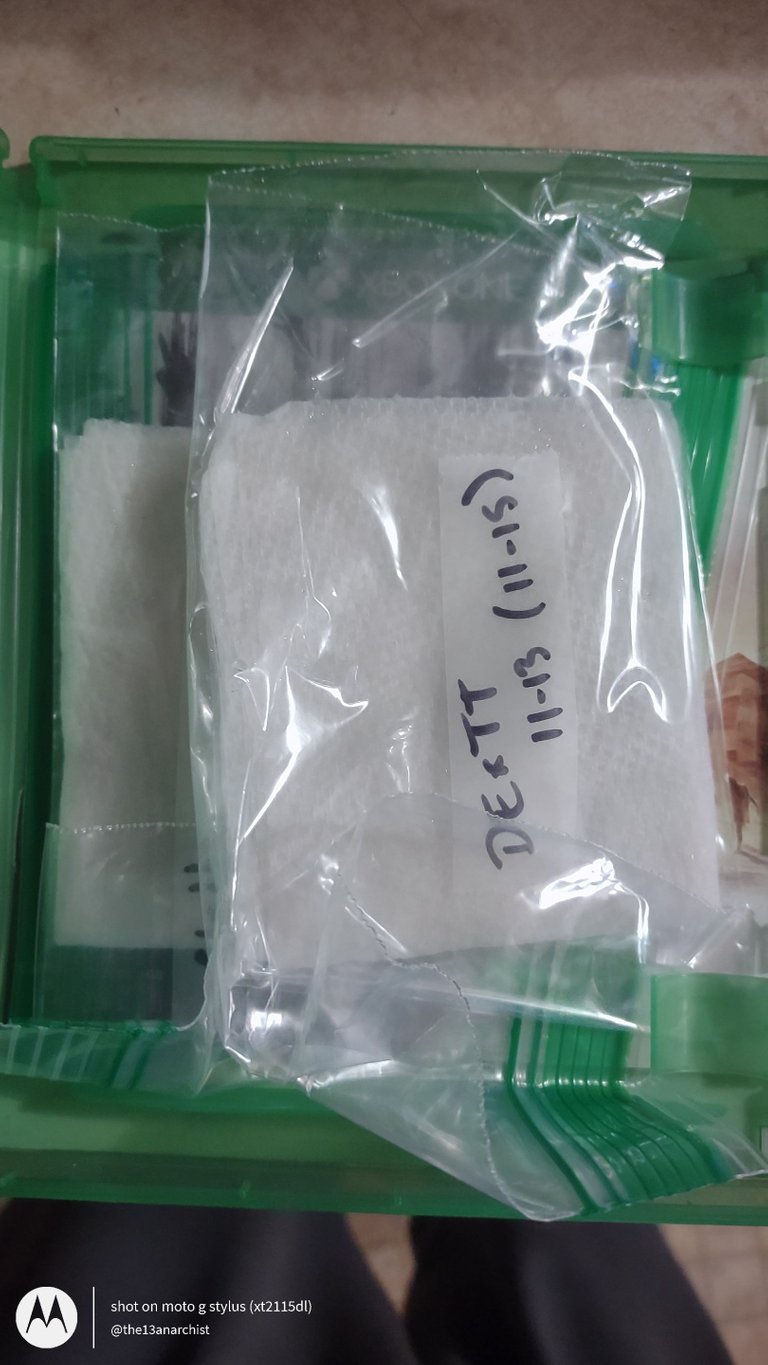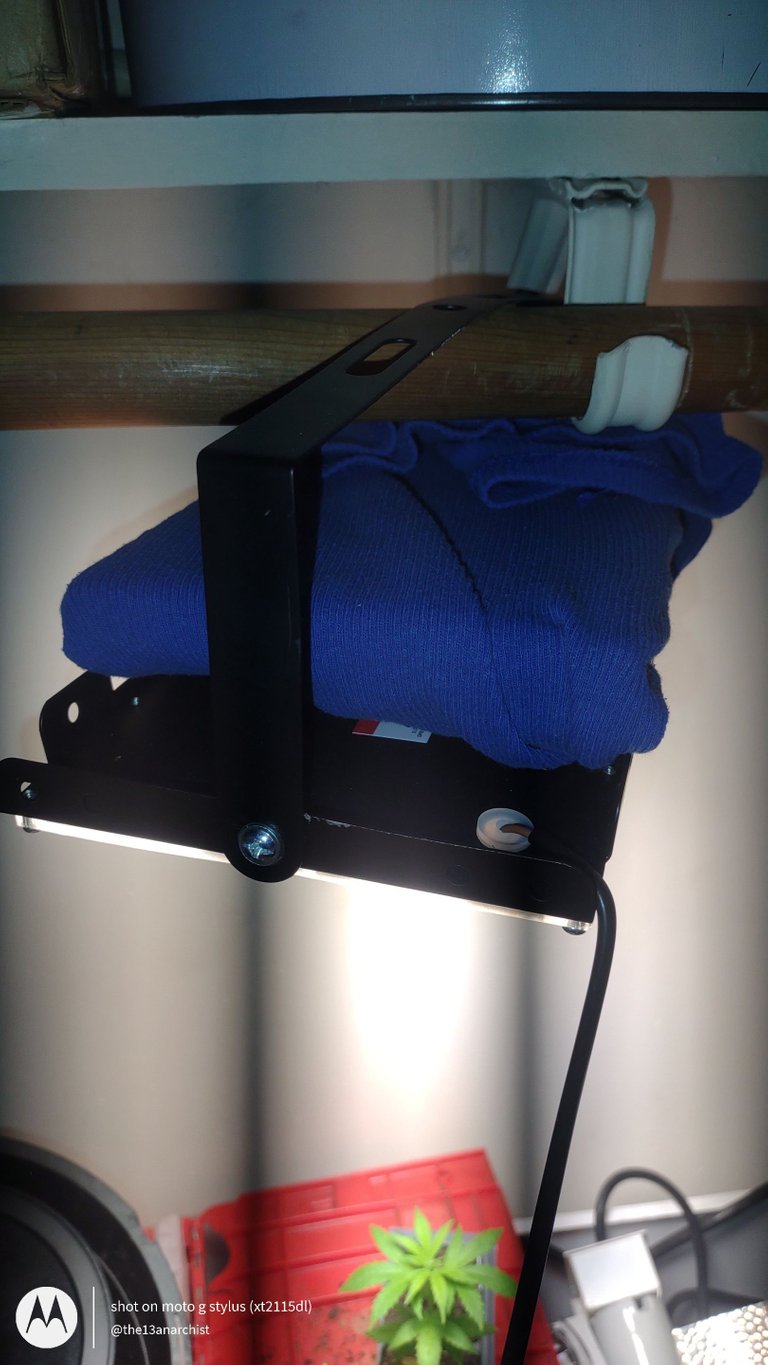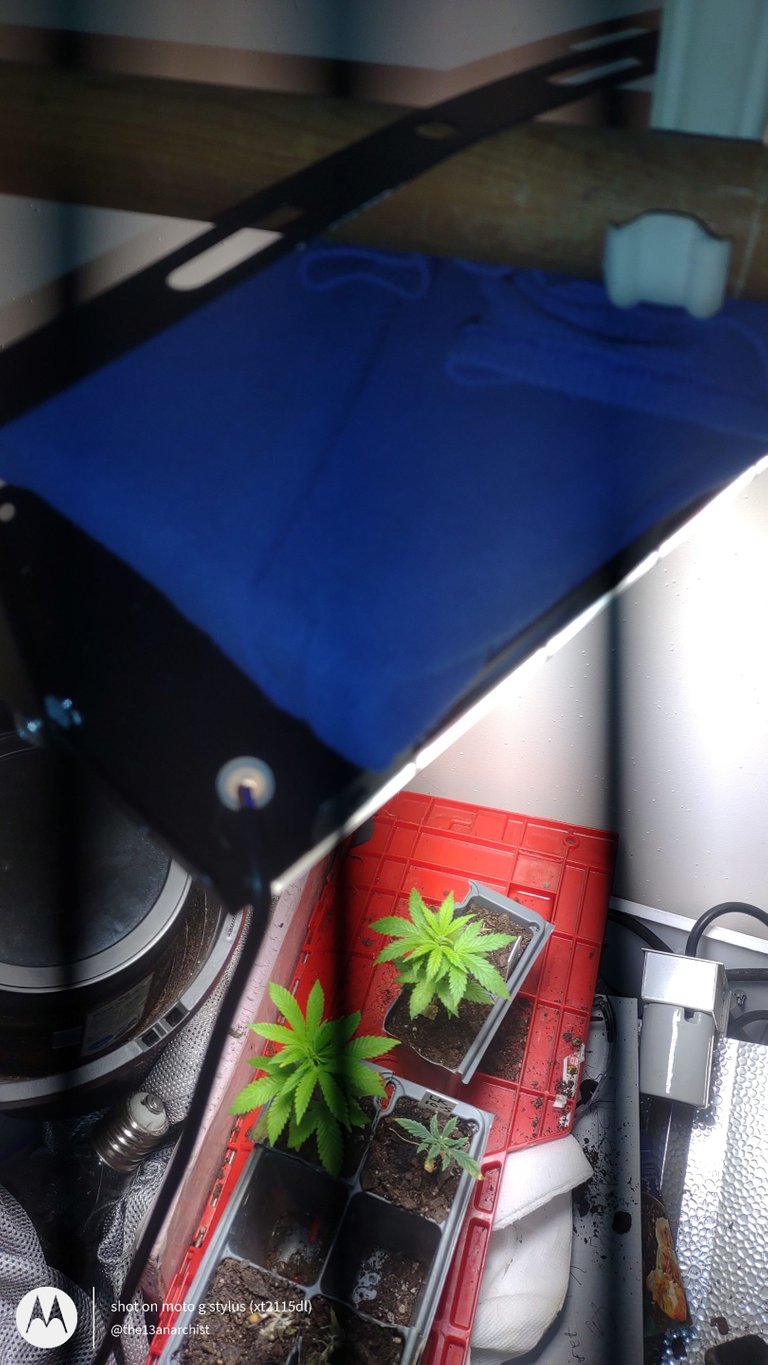 I've never done this, so Macronut also expressed to check the temperature of the shirt, and make sure it wasn't getting too hot and drying out the paper towel! I ended up pointing my fan more up to circulate the air a bit more and waited until morning! That's when I took the case off the light and put it back into a cabinet, fearing they might be ready to go before I am ready to plant, still awaiting the tent where they will be grown for the next 80-90 days, give or take a when the seedling pops!

On that note, I think that's where we'll end this post! I hope you all have a great week, and don't forget to tune-in next week for another "After Hours" Update! Stay Trippy, My Little Hippies! ✌️💚



Have you heard of the Saturday Savers Club yet!? Head on over to the @eddie-earner account to learn better savings habits from like-minded, savings-oriented Hiveans, as well as the ability to earn interest on your Hive with the EDS token!

All Brothers-In-Farms Genetics (BIF/BIFBeans.com) Logos/Breeder Information used with permission by the awesome BIFBeans.com Team!

Banners and Blog Dividers custom created using Canva, using BIFBeans.com Logos by permission.

Signature provided by @doze, stop by his blog to see his newest Hive inspired creations!

"Saturday Savers Club" banner provided by the @eddie-earner and @susie-saver's Saturday Savers Club blog!

All photos used were taken on my trusty old Motorola Moto G Stylus!
---
---