Weed Strain Review - San Fernando Valley - and a Weight Loss Update.
Ok, this might seem like a strange title. Why would I share a strain review with a weight loss post? It seems weed, weight loss, diet, and exercise are all having a synergistic effect on my body. Let's start with the weed strain review, then I'll explain more about the health benefits I'm receiving from regular marijuana consumption.
It's been a while since I've done a strain review. I recently found a dispensary in the Seneca Nation Territory that has exactly the type of weed I like with the prices I like. The place is about an hour away, but well worth the drive. They sell a decent commercial-grade weed with multiple strains to choose from for the unbelievable price of $100 an ounce. I was skeptical of the price but bought an ounce of this San Fernando Valley and man I was NOT DISSAPOINTED.
So a few months back I stopped in this dispensary on the way back from another dispensary. The place had just opened and I wanted to see what they had. When I stopped in the sales girl told me they had their own strains, packaged under their brand, for... drum roll please... $100 an ounce. I had just bought an ounce from a different dispensary but told her I'd be back in a month or so to check them out. At that price, how could I not?
Last month I went for a ride after dinner and drove down to the dispensary. I showed up right before closing time. I asked the salesman about the $100 ounces and he got a huge smile. He reached beneath the counter and pulled out about 50 different strains in 1 ounce bags to choose from. He opened each baggie up as he tossed them down on the counter explaining the different strains. When he pulled out this San Fernando Valley, the deal was done. I didn't have to see any more. "Shut up and take my money I shouted. I get this for $100!" The guy laughed his ass off. A woman was sitting behind a desk counting money and she laughed her ass off too.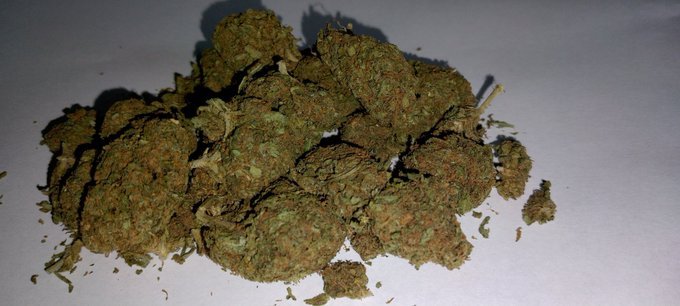 I should have taken a picture of the ounce the day I got it. The buds were just incredible! The entire bag was just these huge, dense, fluffy green buds with those beautiful orange veins that you all know how much I love!
This is definitely what I would consider a commercial-grade weed. It tastes good, but it doesn't have that dank, sweet aroma of the more exotic stains. It hits hard, but not too hard. A hit or two will give you a nice buzz, 4 or 5 bong hits will get you really stoned!
I was told this was an Indica strain and it is certainly relaxing like a nice indica. I want to try some of the other strains, but I'd definitely return to this one again. I really liked this a lot. The taste and smell were OK, the potency is phenomenal, and the price is right. Need I say more?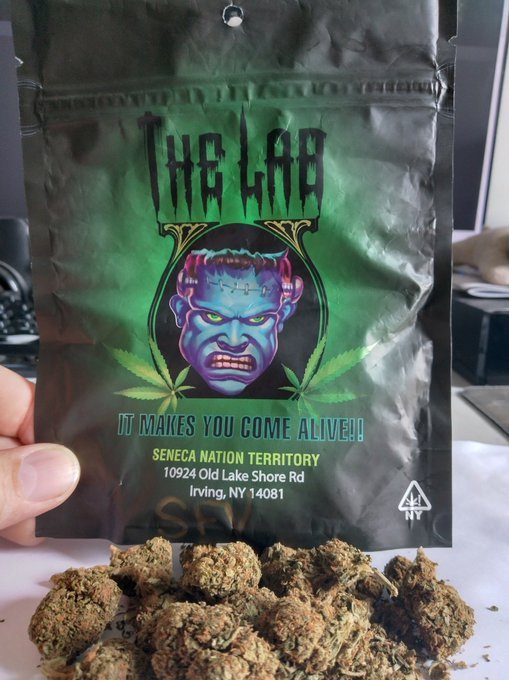 I absolutely love the packaging for a local company. Not really sure what the Frankenstein-looking monster is all about, but the packaging is pretty cool in my opinion.
So Let's Talk Health Benefits
A few years back, before my lower back pain became unbearable, I used to meditate for 30 minutes to an hour each night before bed. I'd sit down on the floor, cross my legs in a meditative pose, and just clear my mind. I was heartbroken when my back pain got so bad, that I stopped this practice. I continued meditating in a chair, but it wasn't the same. Eventually, I stopped the practice altogether.
Two nights ago I decided to try it again. I sat down on the floor, crossed my legs, rested my arms on my thighs, and began meditating. The first night I lasted about 10 minutes. It wasn't back pain, my legs weren't used to the position anymore. The second night I lasted for 20 minutes, my legs stretched a bit and were much more relaxed. I couldn't help but think that I couldn't even sit on the floor cross-legged 18 months ago.
My point to all this is that weed, marijuana has had a synergistic effect on my health. I started smoking weed regularly to relieve back pain. The pain dissipated and I was able to start running on the treadmill again. I began losing weight which also helped my back A LOT! I started dieting again, losing even more weight. So far, this year I've lost close to 40 lbs and I'm still continuing. I went from just under 300 pounds to maintaining my weight in the 250s. I'm now trying to get down into the 240s by the end of the year and my goal for 2023 will be to get below 200!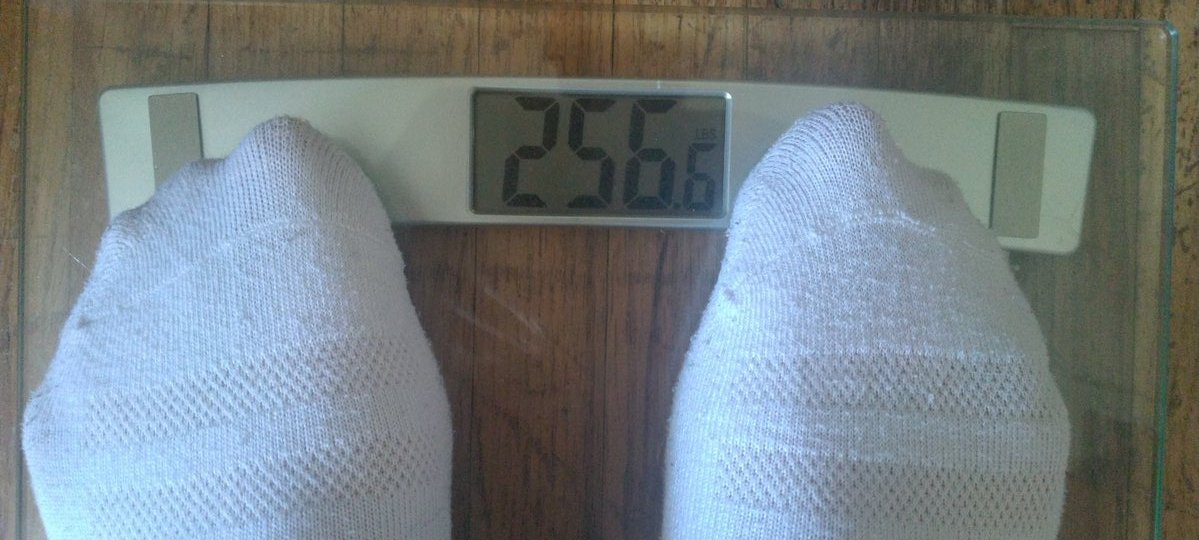 Seriously, this all started because I started using Delta8 THC daily and it made my lower back pain manageable again. I've even been considering rejoining the workforce.
I think weed really gets a bad rap as being the lazy man's drug. Sure it can make you lethargic, but I think it also depends on the person. Although I smoke daily, I've returned to mainly being an evening smoker. For the most part, I go about my business throughout the day then around 4 PM or 5 PM, I'll bust out the weed and take a couple of hits. On the odd day that I wake up with a little back discomfort, I'll take a couple of hits of Delta8 because it has the same effect on my back pain with about half the buzz or drug effect.
I guess my point to all this is that weed has really been a huge improvement in my life. My lower back pain is totally manageable now, I'm back to regular exercise and a healthy diet and even considering finding my place in the workforce again. I'm pretty happy someone suggested trying Delta8 products a couple of years back. It's made a tremendous difference in my quality of life and frankly has improved it tremendously. Actual marijuana has only added to the benefits, and also helps with sleep.
On a final note, I've pretty much quit drinking alcohol which has also contributed to my weight loss. Alcohol use has been reserved for social gatherings and special occasions. I maybe drink a couple of times a month with a beer or two during the weekly football games with dad. Stopping heavy alcohol consumption is another huge factor in my weight loss, I'm sure.
Anyway, marijuana has been a huge benefit to me. I'm so happy to finally live in a legal state. It's about time! The benefits have been priceless to me!
---
---