The Dood Reviews Three Strains of Cannabis. Terra Mintz Runtz, Grape Ape, and Pluto.
Last week I found my first dispensary in NY state. As promised. I dedicated the last three days to try out those 3 different strains of weed I bought last week. You can read the dispensary post here if you missed it.
Here's what I found...
The Dood Samples Weed So You Don't Have To. 🤣
So all this weed is one or two hit weed. The $20 gram of Terra Mintz Runtz is noticably more powerful, but honestly, they're all good. The Grape Ape and Pluto were $10 and under. Personally, I enjoyed the weaker, cheaper strains a little more than the expensive stuff.
On 5/08/2022 I Tried The Pluto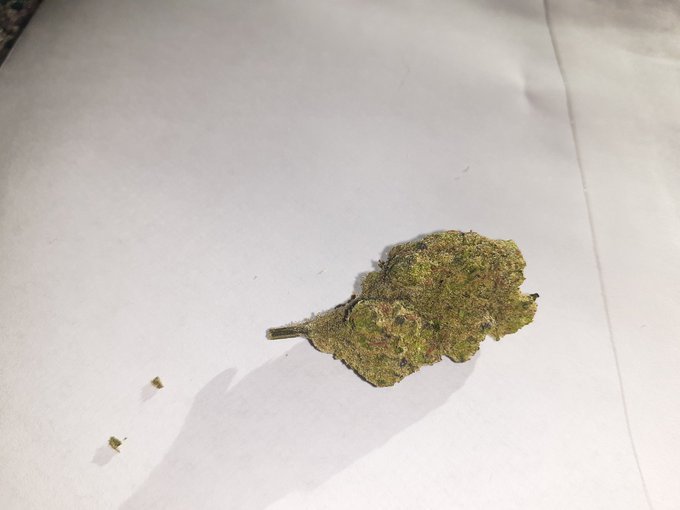 This stuff lives up to it's name. You'll feel like you're on Pluto after a couple hits of this stuff. I really couldn't smoke more than 2 or 3 bong hits in any given sitting. Basically, two hits was more than adequate for watching TV. I smoked a couple more hits before going to bed.
This was a nice trippy high. Very energetic at the start, a bit intense after 3 hits with a nice relaxing come down. I enjoyed this one a lot. Had a sweet skunky taste. Price was under $10 a gram.
On 5/09/2022 I Tried The Grape Ape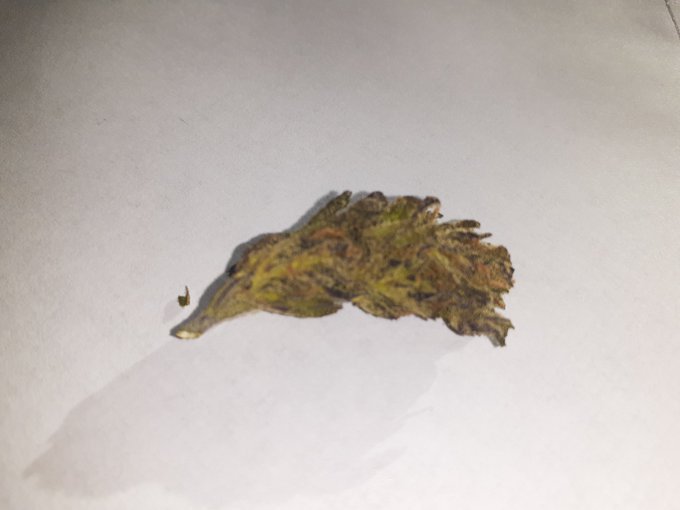 With the Pluto I just sort of dove in and took a few hits the first time around. By the 3rd hit I was pretty baked.
I decided to take things a little slower with the Grape Ape. I took my first hit and gave it about 15 minutes to hit me. 1 bong hit was really the perfect buzz. Nice, mellow, relaxed with that feeling of contentment. I believe this was the cheapest of the 3 strains and the one I actually like the most. I enjoy a nice buzz as much as the next guy, but there's a huge difference between a nice buzz and completely ripped! 1 bong hit of the grape ape was a very nice buzz.
About 20 minutes in, I took my second bong hit. Waited another 20 minutes to write this. It's just about the time I like to unplug for the night and IMHO this is the perfect buzz to relax and watch TV! This is a nice relaxed buzz, right on the edge of intense. I'm still capable of doing whatever I might have to do. I'll probably take a couple more hits before bed, for good sleep.
Those 2 hits were enough to last me the night and pretty much a perfect buzz for relaxing. Before bed I decided to do 4 hits at once and the feeling was intense but not too intense. Honestly, of the 3 strains I purchased I believe this was the best strain for me. This also had a very sweet, skunky taste. A little less skunky than the Pluto.
On 5/10/2022 I Tried The Terra Mintz Runtz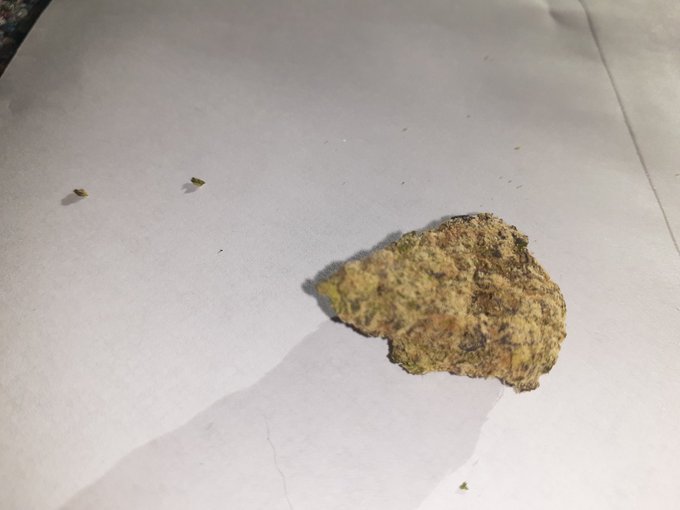 I saved the best for last. This stuff actually scares me. Took one bong hit and waited about 20 minutes. This stuff is so strong! One hit is really all you need. IMHO, this is a bit much. I feel like I smoked 4 hits of the grape ape last night. It's just too much for one hit IMHO. I could see having a little on-hand for special occasions or those times you just want to get REKT. I don't think I'd like this as a daily smoker though. The cotton mouth is pretty real also. I really don't see a need to take another hit.
So it turned out 1 hit every two hours or so keeps you REALLY stoned. At about the hour and a half point you start coming down and another hit brings you right back up. Before bed I ended up taking two more hits, and just WOW! Slept really well!
I will definitely keep some of this on hand for when I want to get really REKT! It will also be fun to share with company and for special occasions. I personally could never use this on a daily basis.
Potency in order from highest to lowest.
Terra Mintz Runtz - Stoned, rekt, wasted, super intense. This stuff is strong.
Pluto - Strong but really enjoyable. 1 hit for relaxation. 2 hits if you want to get ripped. 3 hits and you'll ALMOST feel like you smoked a hit of the Terra Mintz Runtz. 😄
Grape Ape - Just a nice pleasant buzz. 1 hit is nice. A few hits are great. IMHO this is a nice daily smoker. It never got too intense or crazy no matter how much I smoked.
Keep in mind when I'm talking hits, I'm talking bong hits. Bongs always hit a little harder than say a joint or bowl.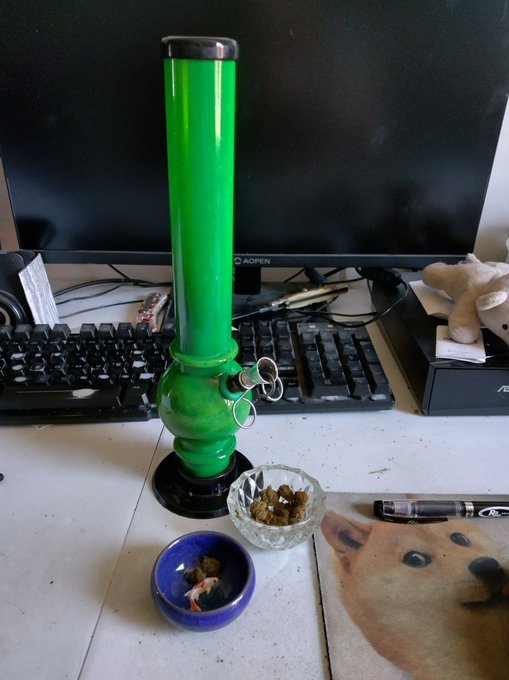 Final Thoughts
Of the three strains I probably enjoyed the Grape Ape the most. It was definitely the weaker of the 3 strains. I also enjoyed the Pluto a lot. The Terra Mintz Runtz was just way to much IMHO.
As far as taste, both the Pluto and Grape Ape were very similar. It's kind of hard to describe pot taste. Kind of skunky, very smooth. Not harsh at all. The Terra Mintz Runtz had a very unique taste. IDK if "musty" is the proper word but it tasted a little musty. Not in a that's not fresh kinda way, just a kind of musty aftertaste. It's also sweet, hashy yet smooth and mellow on the throat. I actually liked the taste and it tasted much different from the other two strains. You immediately know you're smoking something different with the Terra Mintz Runtz.
In my next post, I'll talk a little about the differences between Delta8 use and real Cannabis use. My thoughts and findings might surprise a few people. Thanks for reading! Smoke em if ya got em.
---
---