Strain review: A Little First Date and a Movie - The Friday Trilogy
Last week I came across a 50% off going-out-of-business sale at a discount store. I decided to look for some bargains, times are tough. I bought a few bags of rice for the pantry, some huge bags of almonds that were really cheap, and the Friday trilogy. For those that don't know, this is the Star Wars of stoner flicks IMHO. I couldn't resist! I figured I'd save it for Friday night.
So on "Friday" the day, I ended up hiking around the Niagara Gorge (video coming soon) and decided to stop at my favorite dispensary on the way home. I thought the Friday trilogy deserved something special to smoke with. The budtender suggested either Obama Runtz or First Date. I tend to stay away from products named after ex-presidents. Especially things named after Obama or Bush. 🤣 Haven't ate Bush's baked beans since Daddy Bush ran the country 🤣 Anyway I digress and I'm allowing my politics to get in the way of the story. I opted for the First Date seeing it wasn't named after an authoritarian I didn't like!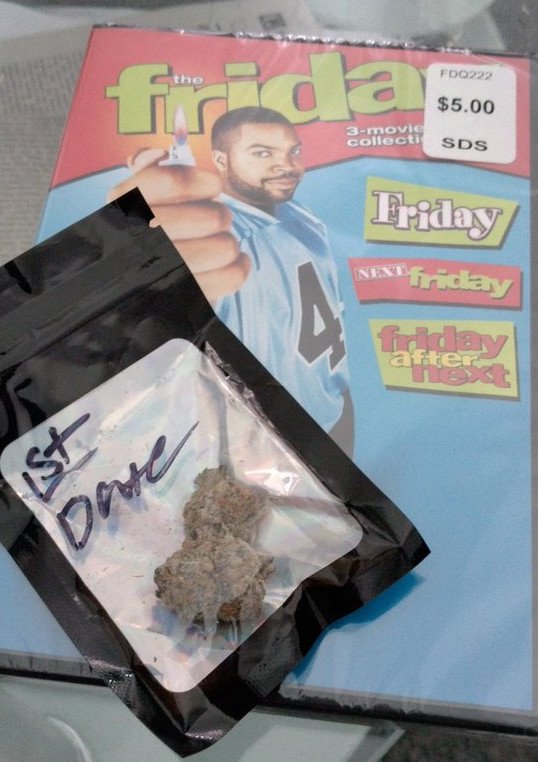 So it looks like date night and a movie. Sticking with the classics 🤣
For those that don't know, Friday is a stoner flick about two guys who sit on their front porch and smoke weed one Friday afternoon in Compton Ca. For the most part, they get baked and watch all the crazy shit going down in the neighborhood while trying not to get caught up in all the drama that surrounds them. The movie stars rapper Ice Cube and comedian Chris Tucker. The two actors supported each other's roles perfectly. This is one of my favorite stoner flicks of all time. On top of that, I could relate to the neighborhood drama which only made it funnier. I've lived in neighborhoods like this.
So let's talk about my First Date. This stuff was sick! I wanted something special for the evening and only bought 1 gram. The price was $15 a gram, $30 an eighth, or $50 a quarter. Worth every penny IMHO. I should have bought more but I still had close to a quarter ounce at the house. I just wanted to change things up a bit.
When the budtender handed me the bag I just stuffed it in the change pocket of my jeans. Again as I drove home, I could smell the diggity dank essence of this stuff as I sat at a red light on the motorcycle. I'd even get the occasional whiff as I drove. 🤣 This stuff has a dank smell. 1 gram of it not only stunk up my apartment you could smell it on the stairway leading up to my apartment. I haven't even smoked any yet.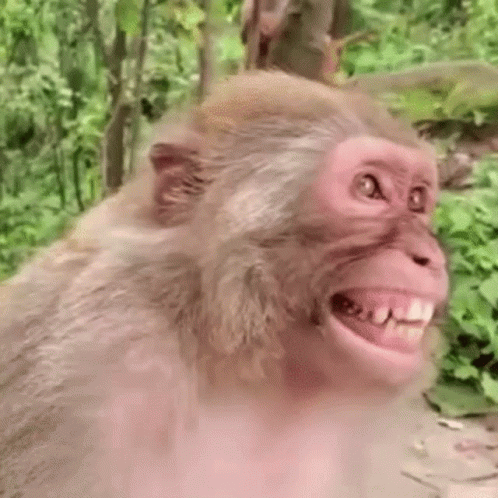 Sticking my nose in the bag it has a very distinct earthy smell. Hints of hash and almost perfumey. I really don't know how to describe it. Tasty immediately comes to mind. Smells tasty!
I pulled one of the sticky buds out of the bag. My fingertips were immediately coated with a thin layer of sweet stickiness. The buds are super dense with various shades of bright greens. I tend to gravitate towards buds like this. Dense but airy and bright green with brown hashy veins. You can usually tell just by looking at it before you even touch it. I like buds that have a kind of spongey feel to them. That's exactly how these felt.
My fingers continued to get sticky as I broke up a small bud to pack in my pipe.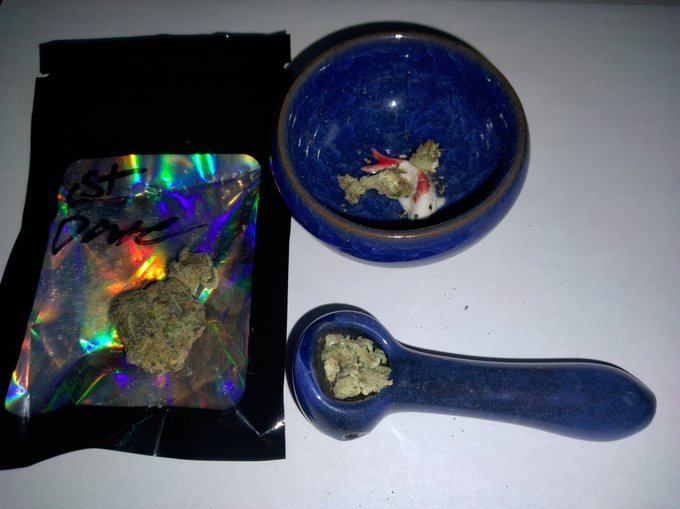 The first hit was intense. The smoke is super dense and expands in your lungs. It's not harsh, it's dense and I coughed hard. The first hit went right to the head! The taste is super musty and sweet with hints of citrus. This is really great stuff. A little bummed I only purchased 1 gram :(. You don't need much, 2 or 3 hits will do you. Anything more than that and you're super stoned. Perfect for the night's entertainment. It did take a minute or two to really hit you. So by my third hit I was pretty baked and ready for my movie.
The buzz is energetic and spacey. If I had to guess and I do, I'd say this is some sort of sativa-dominant hybrid. I didn't ask the budtender, I just went by looks on this one. It was listed on the menu as an exotic. I loved the way it looked and had to try it. I really didn't care what it was. 🤣
Well, I don't know what else to say. This was the perfect bud for my movie selection. I got stoned and laughed my ass off at Chris Tucker and Ice Cube in this classic stoner flick. I miss Chris Tucker, he hasn't starred in anything in a really long time. That guy is funny as hell sober, he's absolutely hysterical after a couple of hits of weed! Apparently, he didn't like Hollyweird and got the hell out of there! Smart guy!
Well that's it, if you see this First Date strain, it's definitely worth a try. Remember, strain reviews will vary from region to region. Soil quality, nutrients, and light can all affect quality and taste. This was my experience and I hope yours is as good as mine if you decide to give this one a try!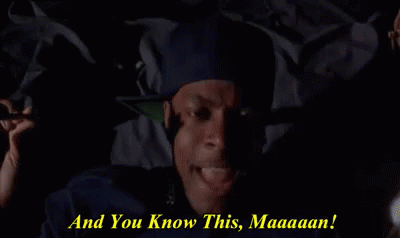 ---
---