A New Pipe, The Randy's Black Label Re-Review, and Connoisseurs vs Smokers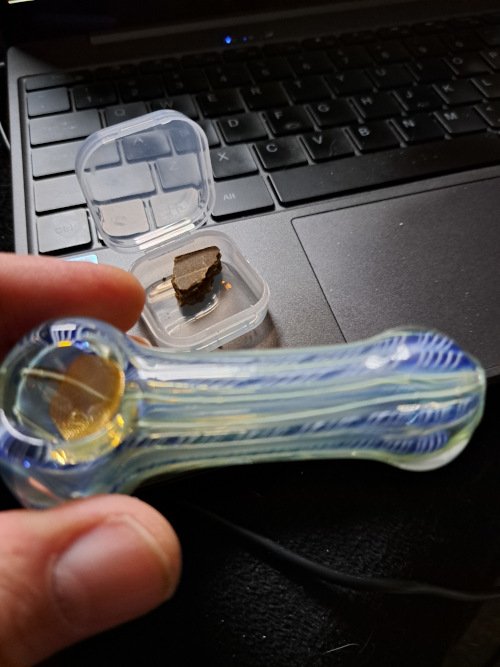 I just picked up a new glass pipe As many of you know my favorite pipe was the blue glass piece I used in most of my pictures.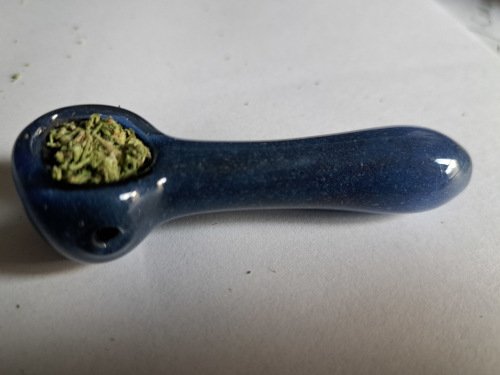 There wasn't anything particularly special about that glass pipe besides how good everything I smoked out of it tasted. I only smoked the best of the best out of that pipe, and it reflected in the taste of anything you smoked out of it. If the product I was smoking didn't pass the taste test, it was relegated to my metal or stone pipes that are designated for inferior smoking products like Delta 8 and more commercial strains of weed.
So, why the new pipe if you loved your old one so much? Good question, I'm not one for wasteful consumption. There were 2 reasons. The first one being I needed a bigger pipe to smoke with when I have company. The blue pipe is super tiny and perfect for 1 person, but you have to keep reloading it when smoking with another, and it doesn't even make it around the room if there's a small circle. So there was that.
It was just too small... "THAT'S WHAT SHE SAID". Sorry, couldn't resist.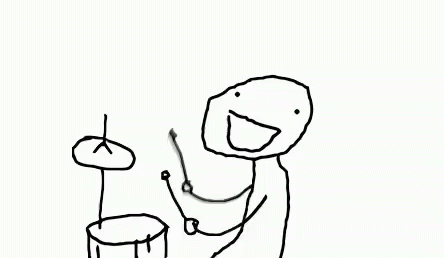 The second reason is that my awesome-tasting pipe no longer tasted awesome after I used Randy's Black Label to clean it. I don't know if I did something wrong, or if it was because I left just the tiniest little patch of old residue in there, but it just didn't taste the same after using that product.
Now that I have a second pipe, I'll clean the blue one a second time. Follow the instructions to the letter and see if it's an improvement. For a quick minute, I thought it was all in my head. I purchased some hash at a dispensary the other day though and as soon as I smoked it, I knew it was the pipe and not the weed I was smoking. It just didn't taste right.
Today, I smoked the same hash out of the new glass piece and it's a totally different experience. It tasted exactly as I thought it should. Hash is probably the perfect product to season a new pipe with.
I know I've been quiet in the #Weedcash community lately, I should have several strain reviews coming soon. Honestly, I just haven't been smoking anything new. I'll talk more about the taste of my hash in a future review. For now, I'll just say, there is not a doubt in my mind that Randy's Black Label left behind a taste.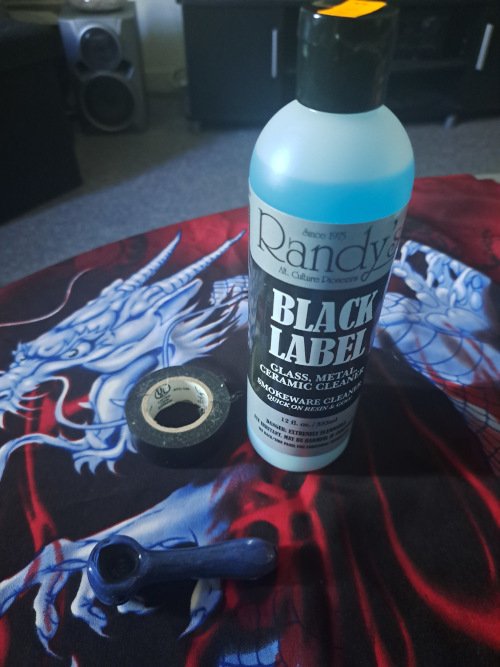 Randy's Black Label Re-Review
Somebody told me a while back that you had to get all the gunk out of the pipe and not leave any behind. I left one tiny stubborn section smaller in circumference than a pea.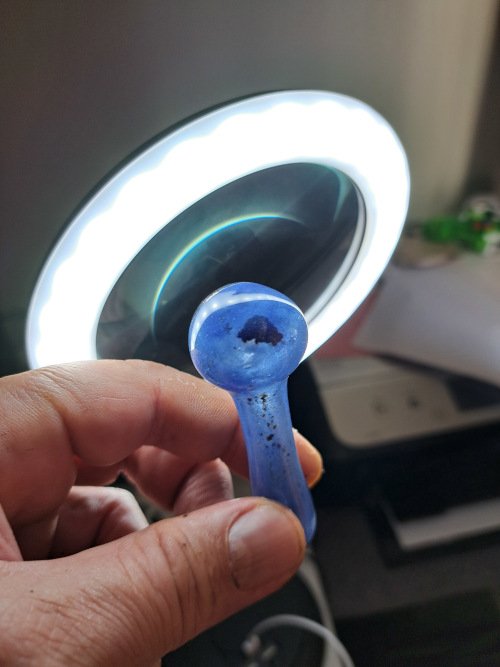 I cleaned it twice, and it just wouldn't get rid of this one spot. I'll do a second cleaning now and see if I can get it perfectly clean, then maybe soak it in plain water to dissolve any residual Randy's Black Label product. Then I'll write a final review of my findings.
Another interesting thing to point out is that when I cleaned my acrylic water pipe, I soaked the glass stem in Randy's. It cleaned the stem spotless but did leave behind a cloudy film that wasn't visible on the blue glass piece due to the color of the glass. On the clear stem of the water pipe, there was a white cloudy residue I couldn't get rid of. The water pipe also seems to have that same taste as I cleaned the metal head with Randy's as well.
I'm probably going to stop using this product and look for an alternative to cleaning my smokeware. A fellow Hivean @canna-curate commented on the original Randy's Review I did that he uses alcohol and salt to clean his pipes. I may give that a try.
I'm not exactly sure what's in Randy's, it reaks of acetone. For this exact reason, I was a bit skeptical of using harsh chemicals in the first place. So this will motivate me to try something different in the future. Expect more pipe-cleaning tips and tricks in 2023 and I'll post the results of cleaning with alcohol and sea salt soon.
Connoisseur vs Smoker
The first dispensary licenses have been issued in New York State and both legal and illegal dispensaries are popping up all over the place. Most people who smoke weed in legal states turn from pot smokers to pot connoisseurs overnight.
Back in the day when gardening was illegal, I hung out with a bunch of hippies and growers who I referred to as the "snobby smokers'. They would only smoke the finest. If it didn't have a certain look, taste, and smell, they would rather abstain than smoke an inferior strain.
For me, I smoked whatever the weed man handed me. Sometimes it was awesome, other times, it just did its job. Once a state legalizes though, you tend to go from a smoker to a connoisseur. Now you have a choice. You no longer have to take whatever is handed to you. The dispensary has something for every taste. A smorgasbord of buds in various shapes, sizes, colors, and each with its personalized essence and energy.
I've become a connoisseur. I now enjoy my smoking experiences and the time I spend smoking. It's a moment to savor the flavor and enjoy a peaceful moment of rest and relaxation. I've always used marijuana as a way to relax, but now it's more like sampling a fine scotch or whiskey. There are choices now, with different flavors and aromas. Different strains with different qualities and characteristics. It's hard not to get caught up in the variety and choices that are available. It's also great, to know that there will always be access to quality products now.
I'm going to be posting a lot more cannabis content in 2023. Cannabis has made a huge difference and positive impact on my life. Even though we have state rights, it's still important to have federal legalization both for the industry to grow and also to end the imprisonment of innocent civilians who are choosing to self-medicate and use recreationally. The time has come to put an end to cannabis prohibition once and for all and for that reason, I'll be much more vocal on this topic throughout 2023!
Smoke em if ya got em! Thanks for reading and cheers.
---
---