Mi inicio // My start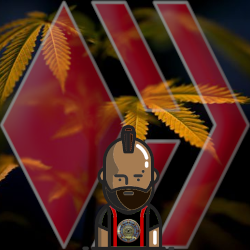 Hola amigos de esta gran comunidad, oficialmente puedo decir que esta es mi primer publicación oficial hablado sobre la siembra, cosecha, aprovechamiento y el uso de esta bendita planta, quizá suene muy exagerado el termino "bendita" pero créanme de verdad existen casos documentados y cada vez surgen mas donde el aprovechar componentes de la yerba han cambiados vidas de formas extraordinarias.
Hello friends of this great community, I can officially say that this is my first official publication talking about the sowing, harvesting, exploitation and use of this blessed plant, perhaps the term "blessed" sounds very exaggerated but believe me there are really documented cases and more and more arise where taking advantage of yerba components have changed lives in extraordinary ways.
Ahora bien, porque yo a mis 40 años inicio mi camino en el uso o aprovechamiento de la marihuana, pues bien, en muchas publicaciones he mencionado que desde el 2018 sufro de ataques epilépticos, afortunadamente con llevar un régimen alimenticio y la ayuda de ciertos medicamentos he sobrellevado este padecimiento, el problema es que mi neurólogo me ha dicho que frecuentemente la dosis de estos medicamentos deberá de ir en aumento, obvio todo bajo previo estudio, pero es una constante el tener que elevar la dosis.
Now, because at the age of 40 I started my path in the use or exploitation of marijuana, well, in many publications I have mentioned that since 2018 I suffer from epileptic seizures, fortunately with a diet and the help of certain medications I have endured this condition, the problem is that my neurologist has told me that frequently the dose of these medications should be increased, obviously everything under previous study, but having to increase the dose is a constant.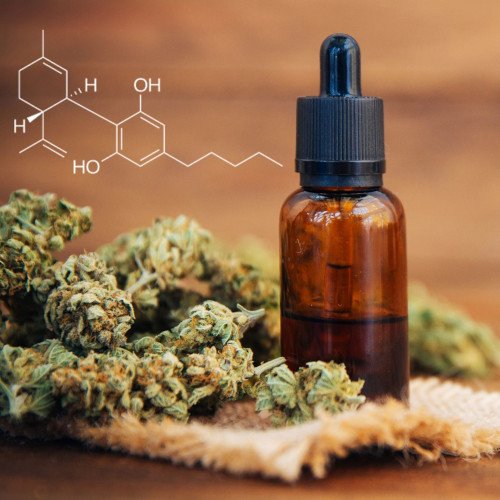 Fuente
Ahora bien esto del uso de la marihuana no viene solo a raíz de esto y no es algo que no haya considerado hacer desde hace años, la verdad que en mis 20's tuve mucha curiosidad de hacerlo en ese momento de forma lúdica, pero bueno no sucedió, en ese momento yo mismo sembré una planta, gracias a algunos amigos me hice de mis semillas y la plante, ellos fueron quienes la aprovecharon, todo ese tiempo osea 20 años he estado cercano a la información sobre la yerba, ahora tal pareciera que el destino me pone a prueba con este padecimiento de ataques epilépticos, como he dicho ya no he sufrido ataques fuertes desde el 2020, pero los años 2018 y 2019 tenia a veces dos por semana, conforme paso el tiempo eran mas fuertes no solo era mi pierna, después fue mi pierna y mi brazo izquierdo los que se me paralizaban, hasta que perdí total control de mi cuerpo.
Now, this use of marijuana does not come only as a result of this and it is not something that I have not considered doing for years, the truth is that in my 20's I was very curious to do it at that time in a playful way, but well it did not happen , at that moment I planted a plant myself, thanks to some friends I got my seeds and planted it, they were the ones who took advantage of it, all that time I mean 20 years I have been close to information about yerba, now it seems that the Destiny puts me to the test with this condition of epileptic seizures, as I have said I have not suffered strong seizures since 2020, but in 2018 and 2019 I sometimes had two a week, as time went by they were stronger not only was my leg , then it was my leg and my left arm that became paralyzed, until I lost total control of my body.
Me empezaron a recetar a diestra y siniestra medicamentos para "ver" si me calmaban algo estos ataques, desafortunadamente el cerebro es aun un campo virgen en investigación y pues hay que experimentar mucho, finalmente me quede con dos medicamentos diarios y de los cuales tomo un total de 5 pastillas al día, 3 de uno y 2 del otro.
They began to prescribe me right and left medications to "see" if these attacks would calm me down, unfortunately the brain is still a virgin field of research and therefore a lot of experimentation is necessary, finally I stayed with two daily medications and of which I take a total of 5 pills a day, 3 of one and 2 of the other.
Mi esperanza nace por el CBD este componente que ha ayudado a muchos casos como el mio y unos peores, conforme pase el tiempo en este mi camino en el uso de la marihuana comentare lo que yo se y lo que yo entiendo del mismo, yo "estúpidamente" estaba lleno de prejuicios por el uso de la marihuana de forma lúdica, vamos yo no suelo tomar alcohol y era obvio pensar de forma negativa el uso de una droga para pasar el rato, pero estos 20 años me han hecho cambiar mi forma de pensar totalmente, incluso el mal visto THC tiene sus usos médicos y aun existen mas componentes de la yerba que tienen un aprovechamiento para nuestro sistema nervioso, muscular, gastrointestinal, óptico, orgánico y un etcétera enorme.
My hope is born from CBD, this component that has helped many cases like mine and some worse, as time goes by in this my path in the use of marijuana I will comment on what I know and what I understand about it, I " stupidly" I was full of prejudices about the use of marijuana in a recreational way, come on I don't usually drink alcohol and it was obvious to think negatively about the use of a drug to pass the time, but these 20 years have made me change my way of To think totally, even the frowned upon THC has its medical uses and there are even more components of the herb that have an advantage for our nervous, muscular, gastrointestinal, optical, organic systems and a huge etcetera.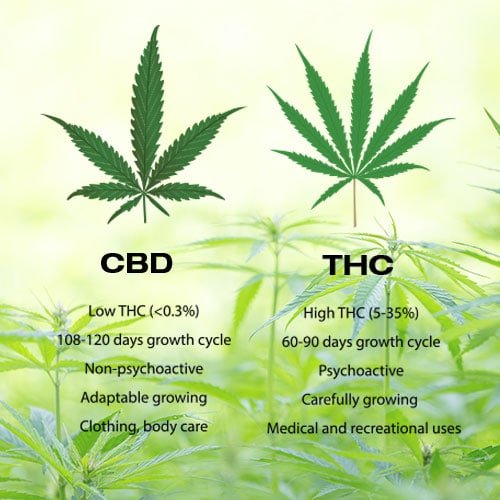 Fuente
Inicio, con una siembra, casera, en casa hemos cultivados vegetales por mucho tiempo, osea conocimientos empíricos los tenemos y con muy buenos resultados, aparte que no es mi primer siembra de marihuana, pero en esta ocasión debo de empezar a conocer de semillas y cuales usar, deseo llegar al nivel de tener productos con alto contenido en CBD y poco en THC o en el mejor de sus casos 1 a 1, ahora tengo pensado extraer o hacer aceite de CBD, pero también me han recomendado fumarla, cosa que aun no estoy tan de acuerdo, apenas tengo 2 años de haber dejado totalmente el vicio del tabaco, entonces no quiero empezar a contaminar mis pulmones con los productos de una combustión.
I start with a sowing, homemade, at home we have grown vegetables for a long time, that is, we have empirical knowledge and with very good results, apart from the fact that it is not my first sowing of marijuana, but this time I must begin to learn about seeds and which ones to use, I want to reach the level of having products with a high content of CBD and little in THC or in the best of cases 1 to 1, now I plan to extract or make CBD oil, but they have also recommended me to smoke it, which I still I don't agree so much, I've only given up smoking totally for 2 years, so I don't want to start polluting my lungs with the products of combustion.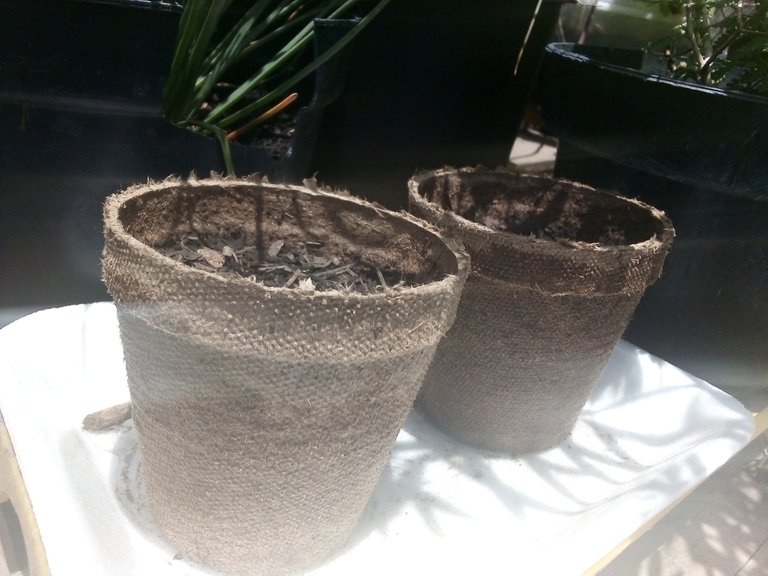 Pues bien espero ir comentando con ustedes mis actualizaciones y mis impresiones en este mi camino por evitar mas pastillas experimentales y que a la larga sean motivo de fallas renales o cosas peores, por cierto también ya tengo todo lo necesario para iniciar mi tramite de permiso para siembra, cosecha, aprovechamiento, posesión y uso de la marihuana en México, esto ante la COFEPRIS, sin mas que añadir me despido deseándoles un excelente día y que se mantengan alejados de la palida.
Well, I hope to be commenting with you my updates and my impressions in this my way to avoid more experimental pills and that in the long run they are a reason for kidney failure or worse, by the way, I also have everything I need to start my permit process for planting, harvesting, exploitation, possession and use of marijuana in Mexico, this before COFEPRIS, without further ado I say goodbye wishing you an excellent day and that you stay away from the pale.
---
¡No subestimes el poder de las comunidades!
---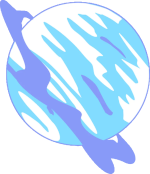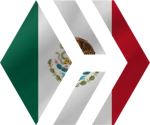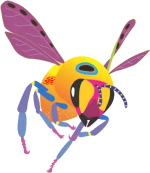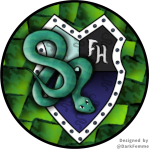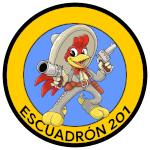 ---
@aliento // @hivemexico // @fuerza-hispana // @alebrijes // @escuadron201
---
---
---