1/6/22 HashKings.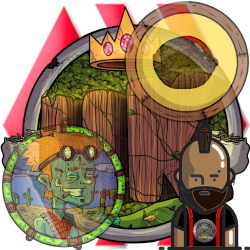 Tengan ustedes un excelente día amigos Hivers, hoy toca hablar de juegos en la cadena de bloques y es el turno de HashKings este juego que asemeja el cultivo de marihuana, algo que de verdad esta muy pronto de ser una oportunidad de negocio y de muchas cosas, hablando de algo real y tangible en nuestro día a día, en México se han ganado batallas para legalizar o al menos no ser perseguidos por el consumo de esta maravillosa y casi milagrosa yerba, pero bien eso podría ser tema de otra publicación, pasemos a mis avances en el juego.
Have a great day Hivers friends, today it's time to talk about games on the block chain and it's HashKings turn, this game that resembles marijuana cultivation, something that really is very soon to be a business opportunity and many things , speaking of something real and tangible in our day to day, in Mexico battles have been won to legalize or at least not be persecuted for the consumption of this wonderful and almost miraculous weed, but that could well be the subject of another publication, let's move on my progress in the game.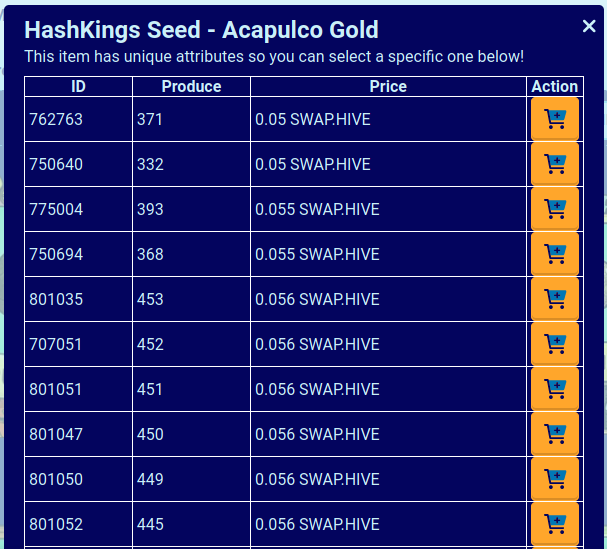 Esta mañana adquirí nuevamente 10 semillas, las cuales por el momento me servirán para todo el mes de Junio, ya que solo cuento con una tierra, desde siempre he adquirido semillas de esta forma es decir en paquetes de 10, estoy pensando mucho si sera conveniente tener una tierra en Sudamérica, espero a mediados de mes poder adquirir una tierra e iniciar a medir las ganancias que pueda generar esa tierra.
This morning I acquired 10 seeds again, which for the moment will serve me for the entire month of June, since I only have one piece of land, I have always acquired seeds in this way, that is, in packages of 10, I am thinking a lot if it will be convenient have a land in South America, I hope in the middle of the month to be able to acquire a land and begin to measure the profits that land can generate.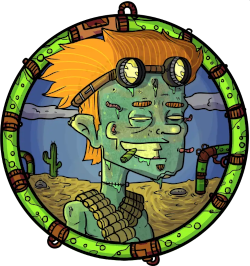 Después de estar pensando si comprar o no una tierra en Sudamérica, me decidí por comprar un nuevo avatar, bueno realmente no es tan nuevo en cuanto a la imagen ya que de nuevo compre otro General Spice Skunk esto con la intención de unirlo o bien llevarlo a la forja y hace mas fuerte a el avatar que he estado haciendo crecer en nivel y experiencia, pero creo que antes de hacer este paso primero lo voy a subir de nivel y experiencia un poco, para así subir el poder en las redadas y contar con un buen avatar, realmente mi decisión por comprarlo fue gracias a que lo vi en un super precio en el mercado y no lo pude dejar pasar, siempre estoy revisando precios y novedades y no deje pasar el momento.
After thinking about whether or not to buy a land in South America, I decided to buy a new avatar, well it really is not that new in terms of image since I bought another General Spice Skunk again, this with the intention of joining it or taking it to the forge and makes the avatar that I have been growing in level and experience stronger, but I think that before doing this step I will first level it up and experience it a little, in order to increase the power in the raids and count with a good avatar, really my decision to buy it was because I saw it at a super price in the market and I couldn't let it go, I'm always checking prices and news and don't let the moment pass.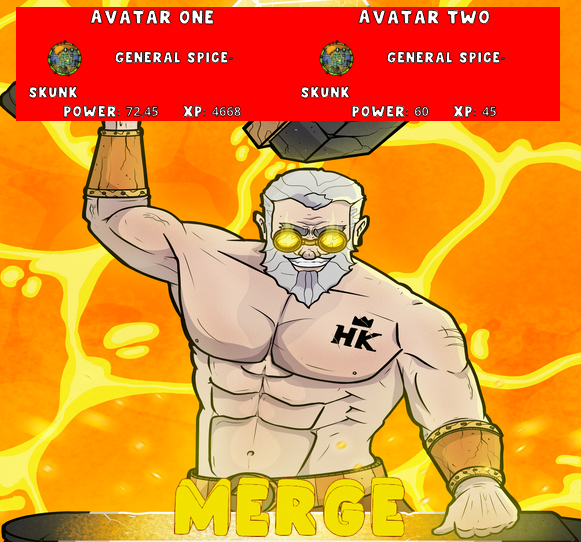 Sigo avanzando a pasos lentos, pero firmes, el juego sigue siendo sustentable por si mismo y he estado dejando de lado otros temas como mis activos de BUDS apostados, así que para mi siguiente publicación hablare un poco de algunos nuevos tokens y de algunas novedades en el juego, obvio esta información la pueden consultar en las paginas oficiales del juego o bien en el servidor de discord, el que yo hable de ello es solo para ponerlo desde el como yo lo entiendo y que hago al respecto, sin mas que añadir les deseo un excelente día y un maravilloso inicio de mes.
I'm still making slow but steady steps, the game is still self-sustaining and I've been putting aside other issues like my staked BUDS assets, so for my next post I'll talk a bit about some new tokens and some news on the game, obviously this information can be consulted on the official pages of the game or on the discord server, the fact that I talk about it is only to put it from the way I understand it and what I do about it, without further ado I wish you an excellent day and a wonderful beginning of the month.
---
¡Unete a la partida!
---
---
---