Hi-Doc | DigitalArt
Hellow !
This SatNight I present the doctor of High Love - the doctor who will always make you happy in times of sadness and anxiety, Lads and Gents, please welcome the Hi-Doc - John Doe !!! 👏
---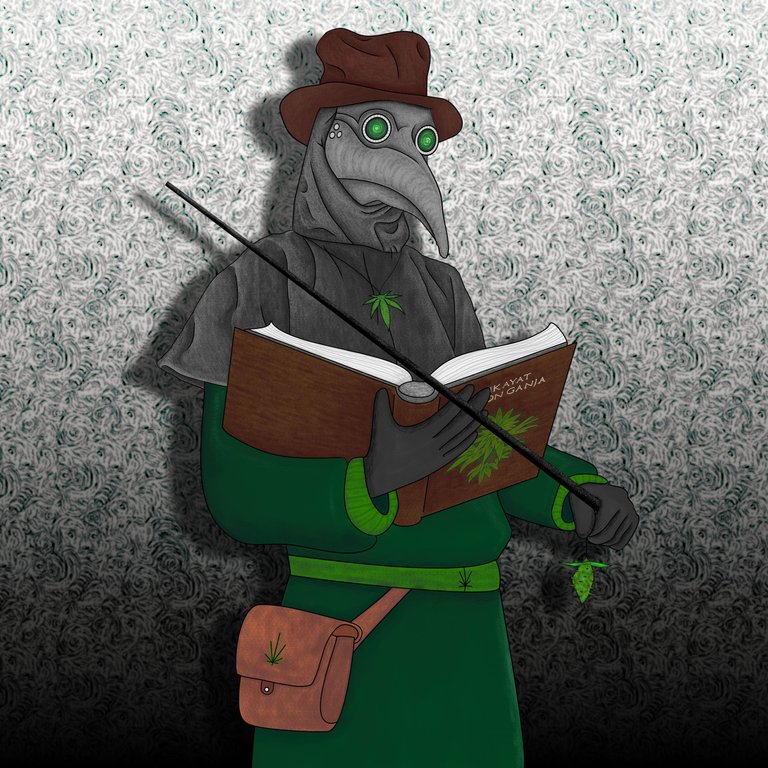 Hi-Doc
If the bird-beak-faced doctor used to deal with deadly plagues in the past, he has now transformed into a very friendly and kind doctor who can make you happy with all his medical explanations about a plant that has become controversial in various countries.
With his big book that he carries everywhere and a long black stick for style, he preaches about all God creation that is not in vain, including the flower from the cool plant that he carries in his left hand while holding a stick that looks more like a harry potter's magic wand.
In his small waistbag, he keeps a variety of herbs that are very useful for mankind, he is also not afraid to always campaign for what he believes in so that some people wake up from the nightmare of political propaganda and mass dumbing-down.
Let's just say that this is just fictitious and an entertainment when there will be no utopian world 😏

The Step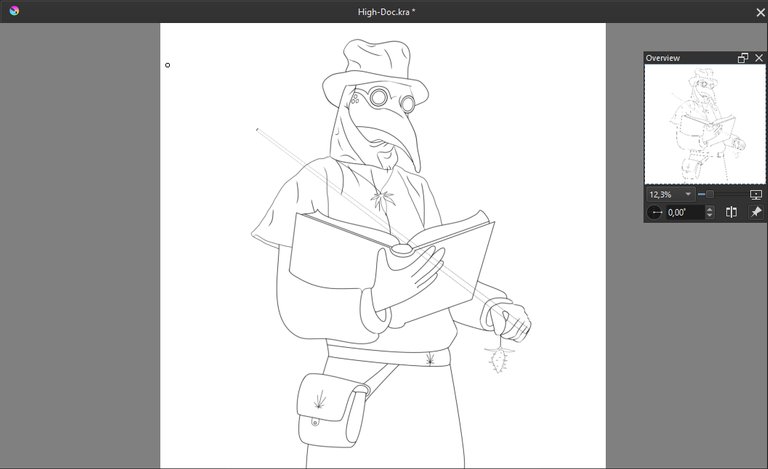 Starting with LineArt
---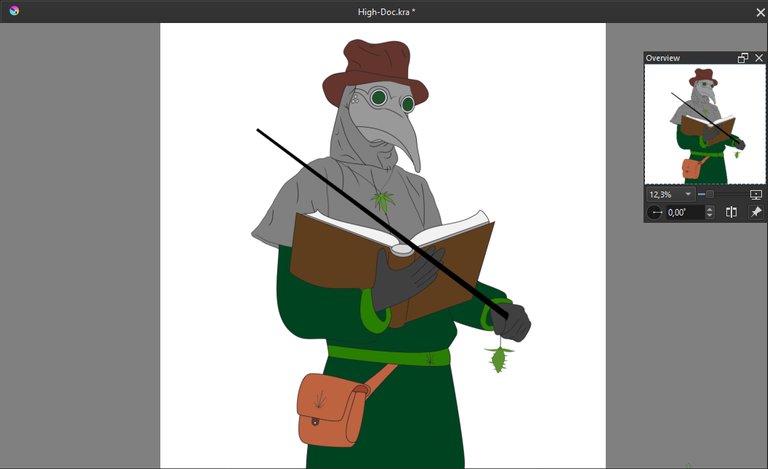 Basic Coloring
---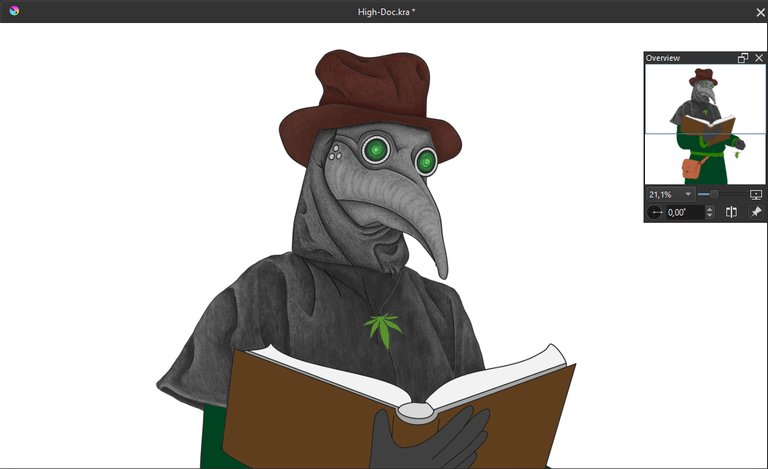 The Doc Face
---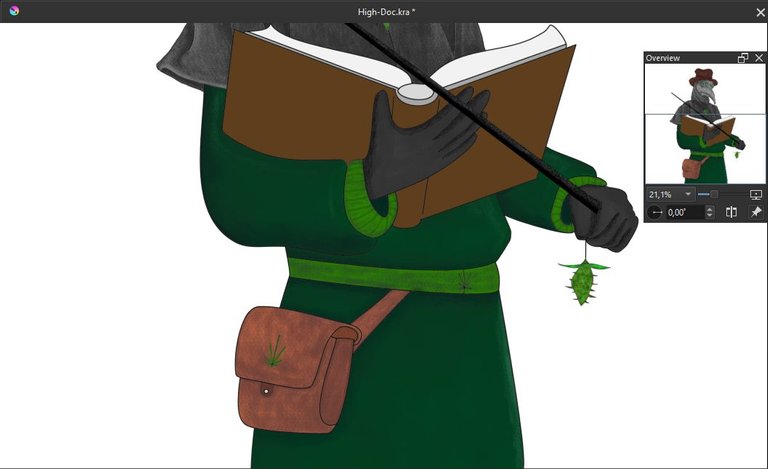 The Doc Uniform
---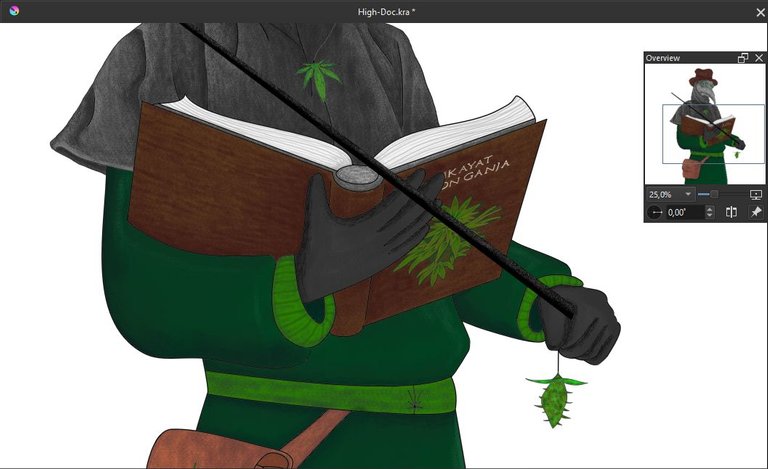 Hikayat Pohon Ganja
---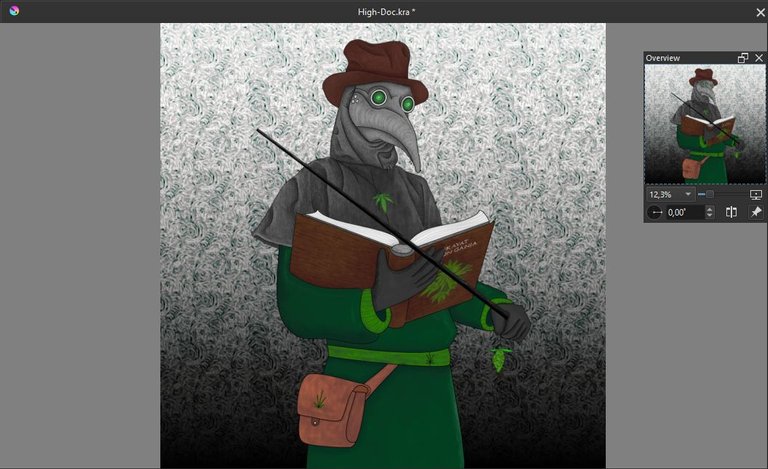 The Background

The Tools

-Laptop Fujitsu Q702 win 10-
-One by Wacom CTL 472-
-Krita 5.1.5-


Thank you for taking the time to stop by and read my post🕶


---
---