HashKings: Smart Seed Shopping!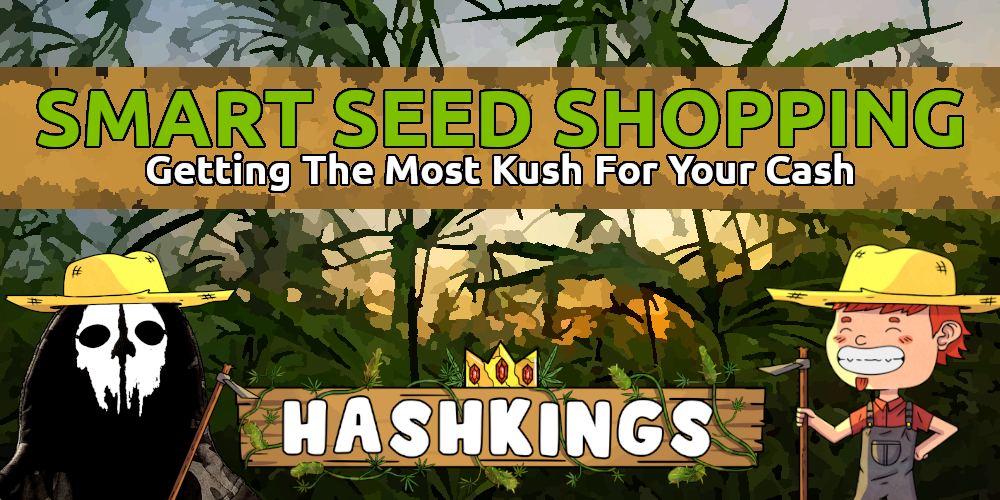 If you're new to HashKings, getting a good deal on the Seeds that you so desperately need can be a challenge. Here's some tips to get the most kush for your cash!
Pay With BUDS!
When I bought my first Seeds I did so using good old SWAP.HIVE. I did no cost comparison what so ever. Then the very helpful team at @hashkings pointed out to me that I'd be better off purchasing with BUDS.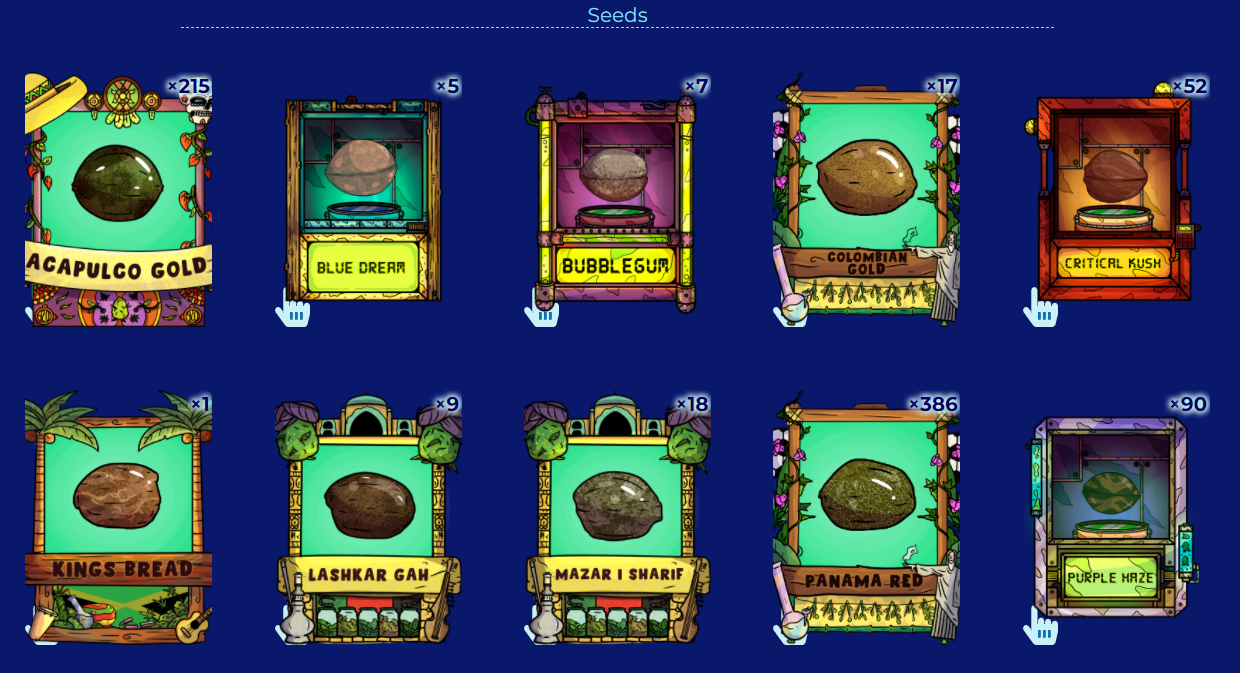 On the NFT marketplace, you can very often find great deal on Seeds by filtering on BUDS currency. Finding top tier Seeds such as Hindu Kush is very rare, but you'll very often find Mazar I Sharif Seeds for a 50% discount.
Very often you'll find Seeds selling for around half of what they'll produce. Not the top tier Seeds but a discount is always a discount, and a guaranteed profit is always great.
The lesson here is to always cost compare, and the general guideline is that BUDS are better usually.
Let's look at this example on buying Lashkar Gah. Check out my market options!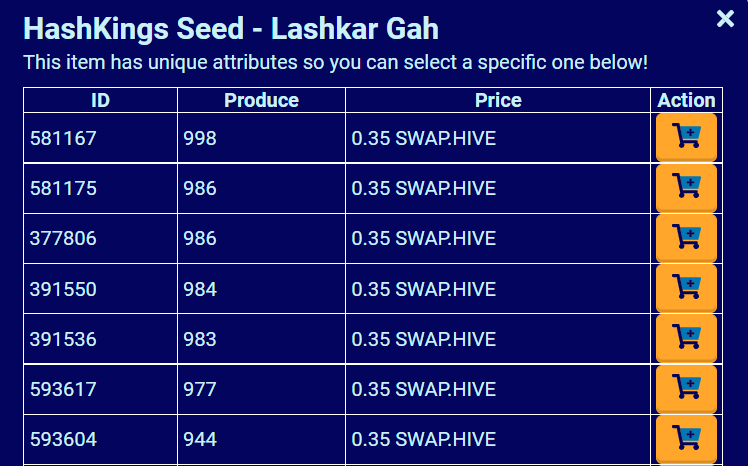 Plan A: Buying Lashkar Gah for 0.35 SWAP.HIVE.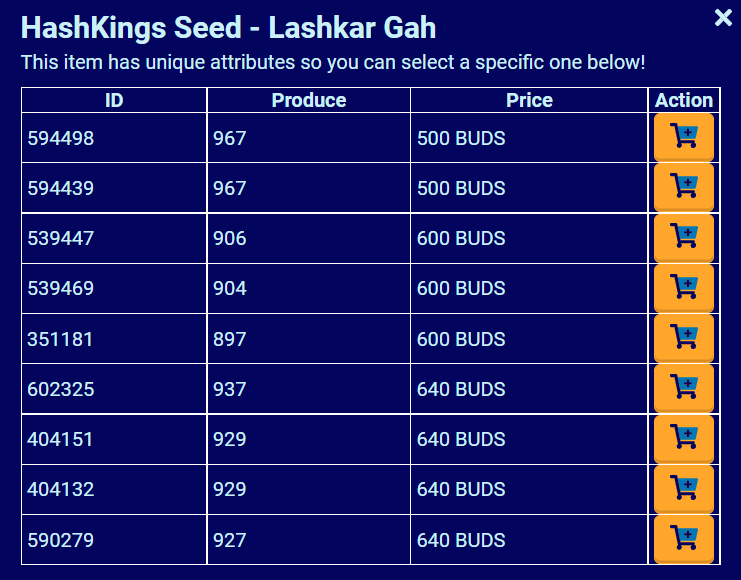 Plan B: Buying Lashkar Gah for 500 BUDS.
Now let compare the choices.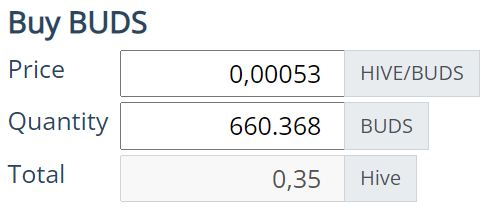 As you can see, at the time 0.35 SWAP.HIVE was worth 660 BUDS. So by buying with SWAP.HIVE you'd be paying an inflated price of 160 BUDS more than you'd need.
Cost compare. Compare the rate of BUDS to HIVE as market prices can fluctuate a bit. But if you find your wanted Seed at the market going for around 50% less BUDS than the Seed is producing, I'd say you're golden.
Keep The Party Going!
Once you get some harvests done and have stacked up some BUDS, remember to pick up some new Seeds for that above mentioned discount. This way you'll start building up those BUDS in your bank.
Let's say you harvest one of those Lashkar Gah and got 967 BUDS. That's some sweet profit to go smoke up, right?
Wrong. Let's instead head to the market and pick up another Lashkar Gah Seeds at a discount, and you'll pay 500 BUDS, in this example. Now you have 467 BUDS in your bank and a Seed that'll give you around 967 BUDS again come next harvest.
Keep doing this and that's how you'll keep making more and more BUDS!
Stake That MOTA!
The Holy Grail of getting Seeds is getting the the for free, right? This sounds too god to be true, but it's quite easy. You'll just need MOTA.
You get MOTA tokens by burning BUDS in the BUDS Pool accessible from the Lab menu. Try to burn BUDS regularly to build up your MOTA. Then stake the MOTA in the regions you're active in.
Each week you'll be rewarded with free Seeds if you're staking enough MOTA in the specific region.
Check how much MOTA is needed to receive free Seeds each week in the Stats Tool.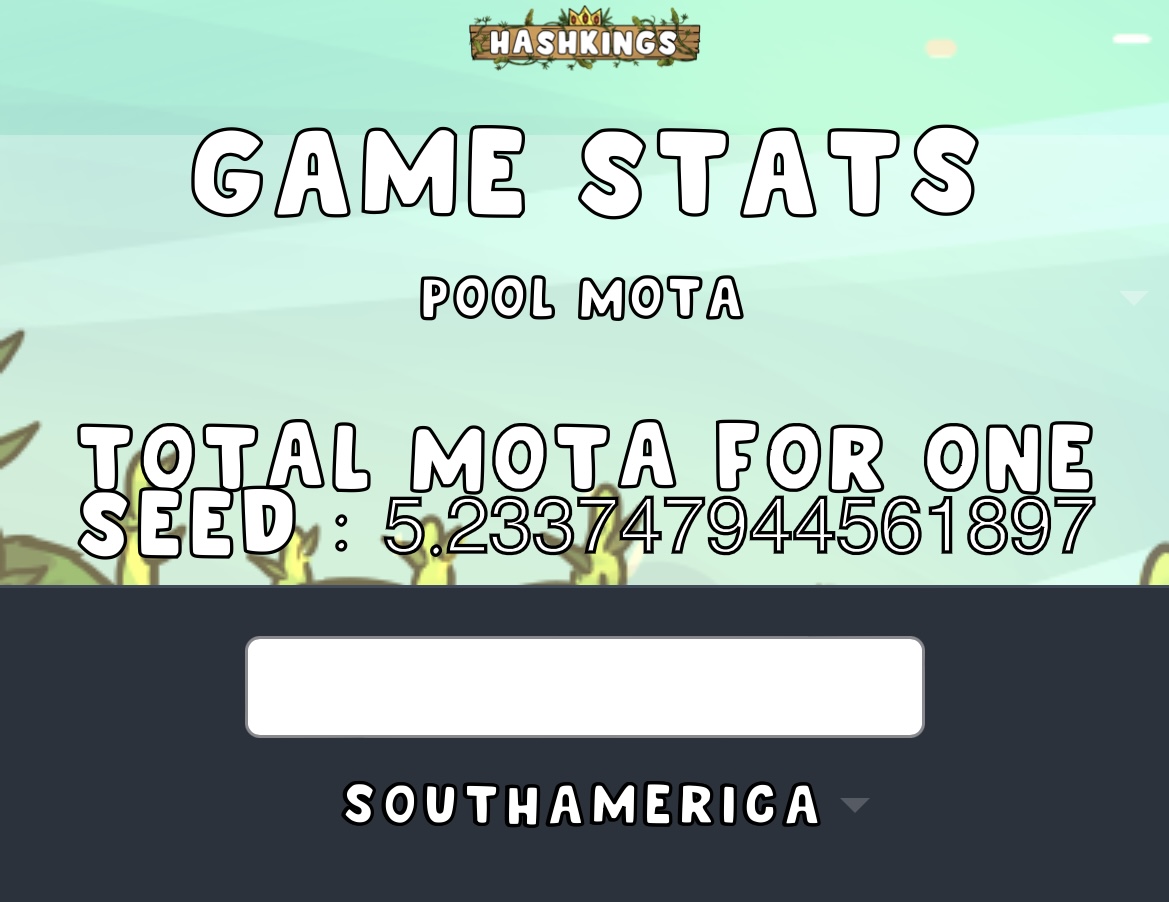 If you want free South American Seeds, you'd have to stake 6 full MOTA to receive one free South American Seed each week.
Just imagine. Getting all the Seeds you need for free, without having to decrease you profits by having to purchase the. Heaven.
Happy farming!

Disclaimer
This is not financial advice. Do your own research. You are responsible for your own personal decisions and your own personal economy.
Hive SBI
If you would like to support my work, you could consider supporting me (and yourself at the same time) by including my username in a Hive SBI purchase. Read more about Hive SBI here.
Blockchain Gaming
If you're interested in Hive blockchain gaming, here are some games that I'm having a blast with. You could check them out through my referral links:
Splinterlands
Rising Star
dCrops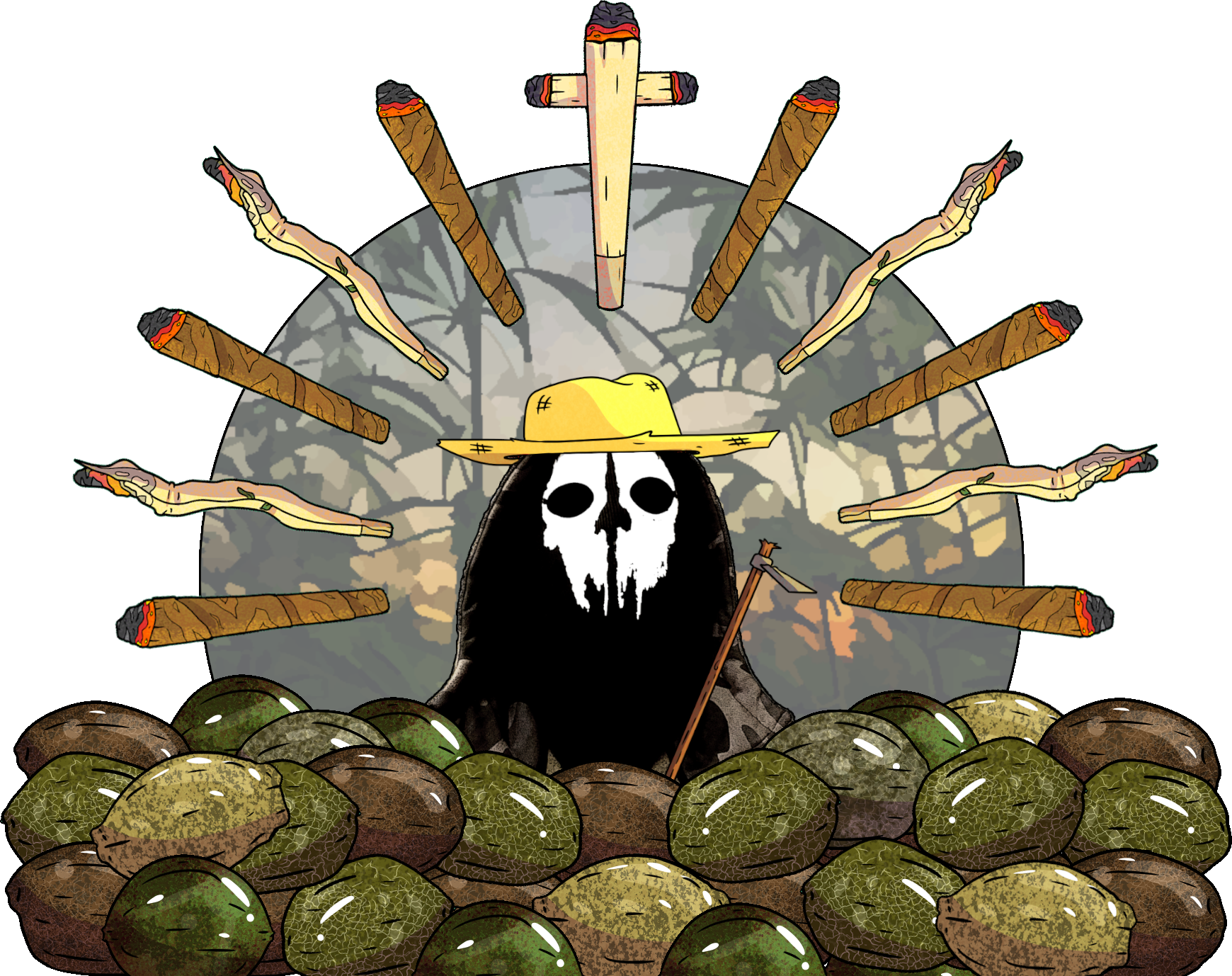 ---
---