HashKings Region Guide: South America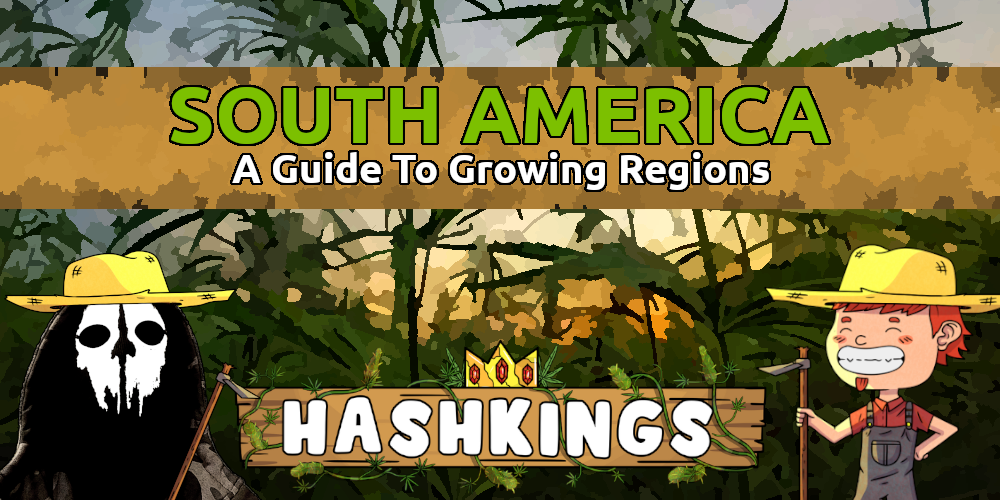 If you're getting into HashKings, chances are that this is the first region you'll be growing those sweet BUDS in.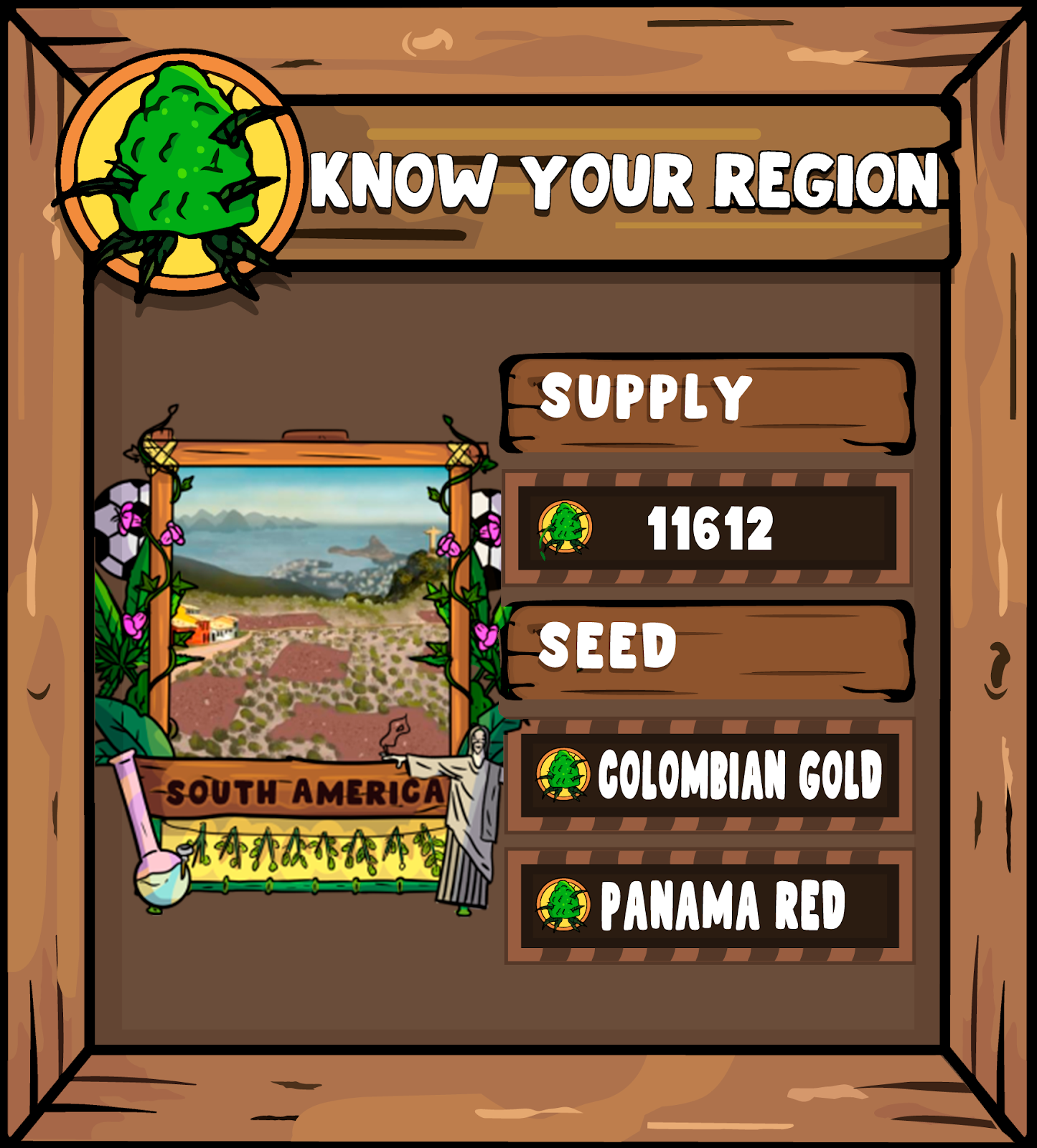 Farm plots in the region South America are the cheapest and grows the cheapest and most available Seeds. They are also the most readily available plots with a total supply of 11,612 minted plots.
In this region you can grow two different kinds of Seeds.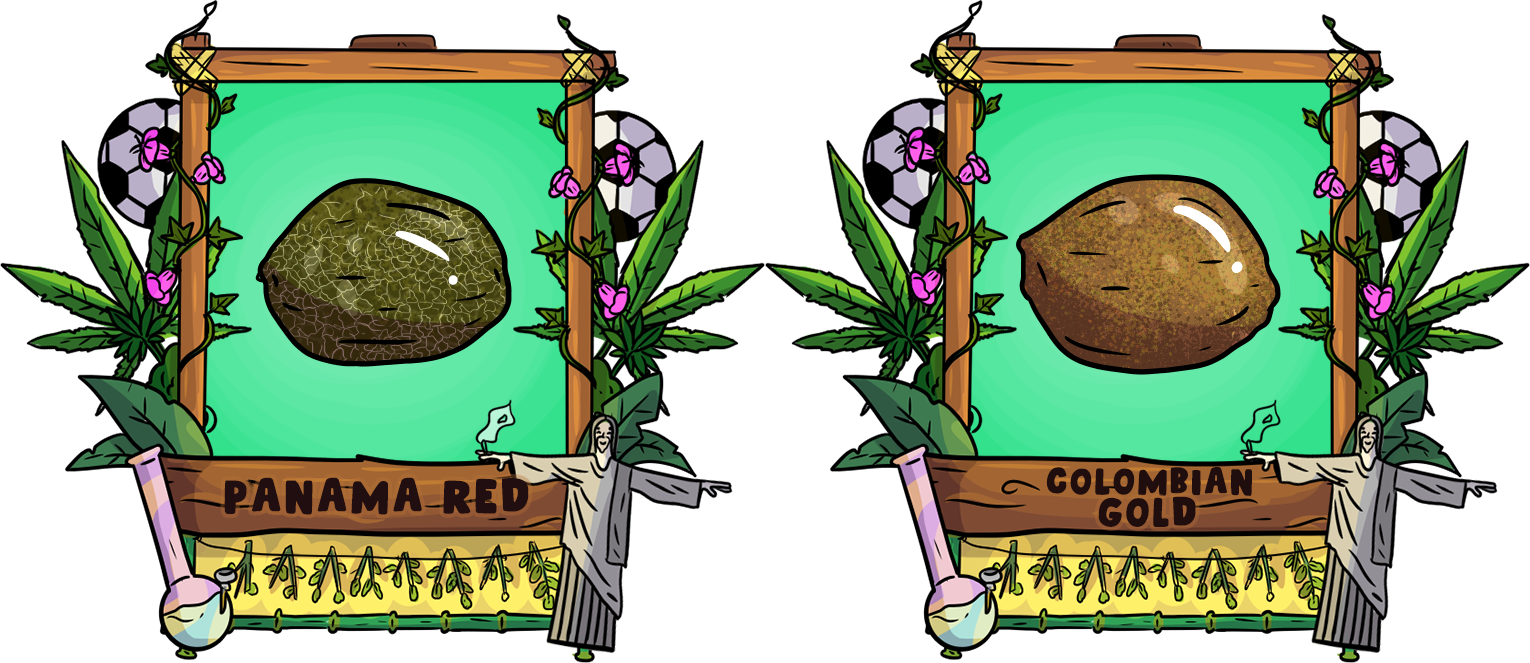 The cheapest seed in the game is Panama Red. It has a sprouting time of 7 days from planted Seed to harvestable BUDS. It's production range is between 264 to 318 BUDS. It needs 504 HKWATER to be harvestable.
The best Seed in the region is the Colombian Gold. It too has a sprouting time of 7 days, but a greater production range of 245 to 343 BUDS. It has an increased water need of 560 HKWATER.
By owning just one single plot in South America, you won't see any fantastic profit, but they are the perfect starting point on your cannabis farmer journey.
Especially if you're able to buy or rent a lot of South American plots, you can usually find Panama Red Seeds very cheap on the market. As you saw, they have the longest sprouting time in the game, but if you have the time to wait, you can earn a lot more from harvesting than what the Seeds cost you.
Happy farming!

Disclaimer
This is not financial advice. Do your own research. You are responsible for your own personal decisions and your own personal economy.
Hive SBI
If you would like to support my work, you could consider supporting me (and yourself at the same time) by including my username in a Hive SBI purchase. Read more about Hive SBI here.
Blockchain Gaming
If you're interested in Hive blockchain gaming, here are some games that I'm having a blast with. You could check them out through my referral links:
Splinterlands
Rising Star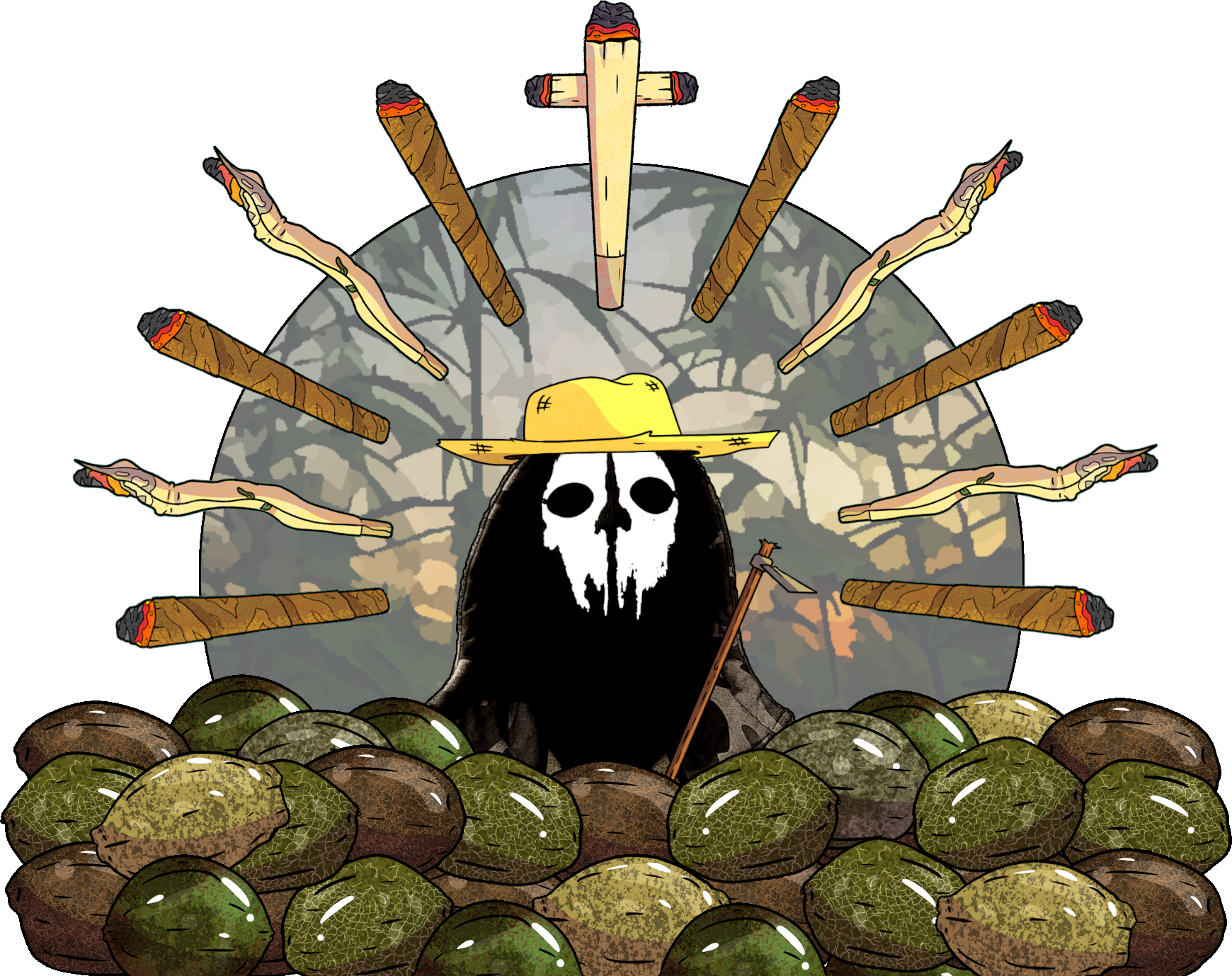 ---
---