Taco Pizza's Secret Garden. [Part #2].

It all started with some compost.
Winter is coming to a close. Although there is still frost at night. But, work starts early for a farmer! It is too early for growing vegetables, but I will prepare some soil and get the garden ready for planting!
If you are new to my channel, I am growing an outdoor garden. I will be growing in pots and making some excellent compost! I try to keep the compost 90% vegetables [veganic] and of course mixed with organic soil. It's important to actually have some food scraps so you have that breaking down [composting] mechanism. This is microbiology 101.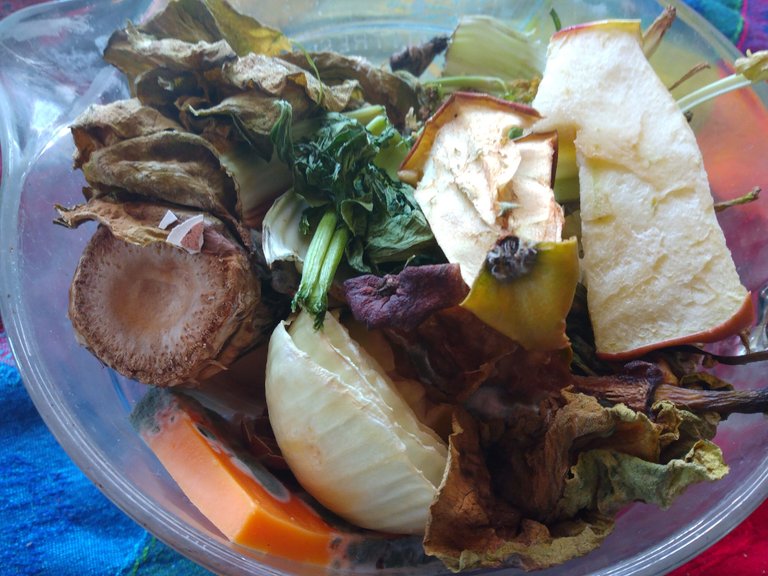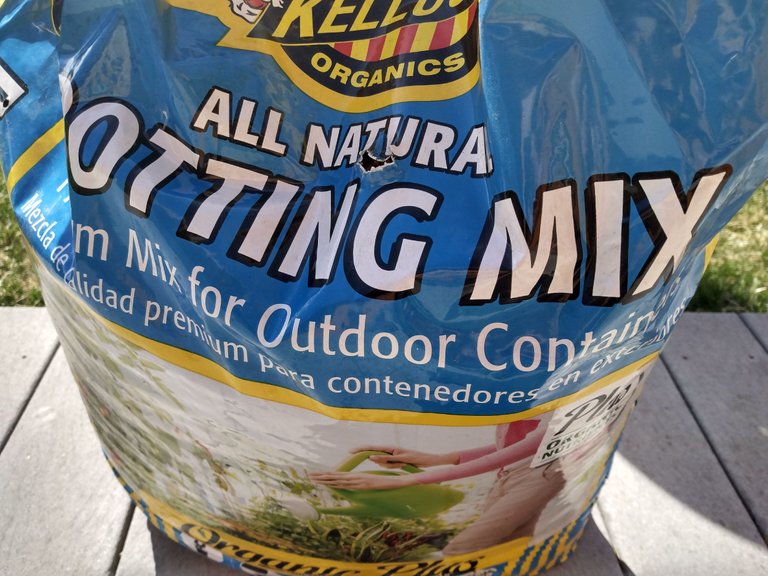 I got a new compost barrel that I can load up with some soil and compost. I will also add, worms, mycelium, wood hummus etc. And I will also water the compost pile because it is dry here. The barrel is on supports and can spin all the way around vertically! I will make some very nice substrate for my potted plants. Much nicer that the local dirt!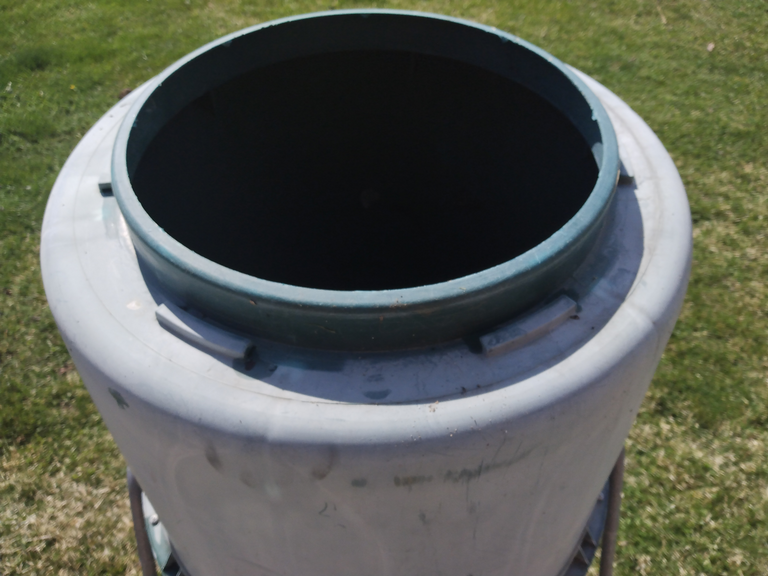 I did sort of a half ass job on the garden door last year, so I took it down for re-installment. If you look closely, you can see the door at the bottom of the right pillar. It's a nice door with a see through panel. I don't love doing handy work like this [as you can see I screwed up], but if the garden is too ghetto, things fall apart quickly. This time I will try really hard to install the door correctly. I can tell it's not a one man job. 🤣
[Also note the fancy green privacy nets I bought.]


Here is the garden area. The fencing for growing vertically is snow damaged. Some of the privacy netting got ripped off. This will take a few days of work to fix everything. At the bottom left you can see one of my old plants that needs to be cut down and burned. You can see that the hose is all ready to go. You can see that grasses and weeds are growing already. The garden soil is very healthy. Planting time is coming soon!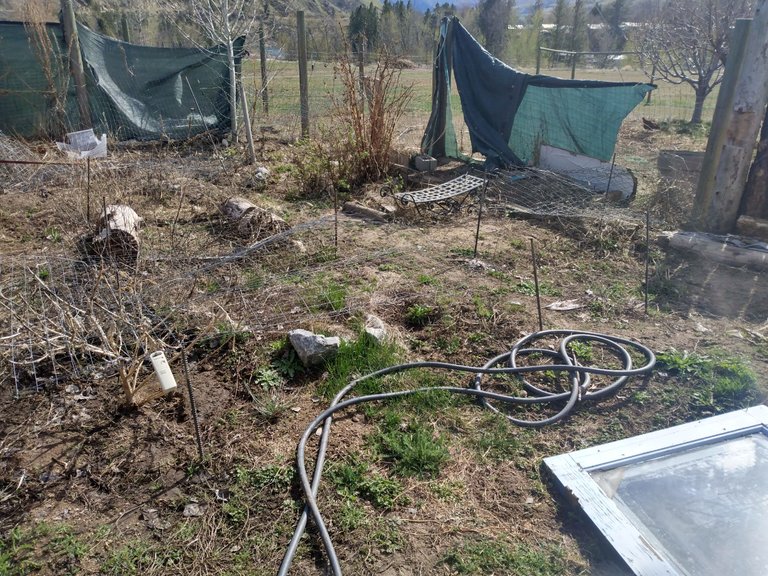 ---
---