Harvest day White Wedding from Ethos.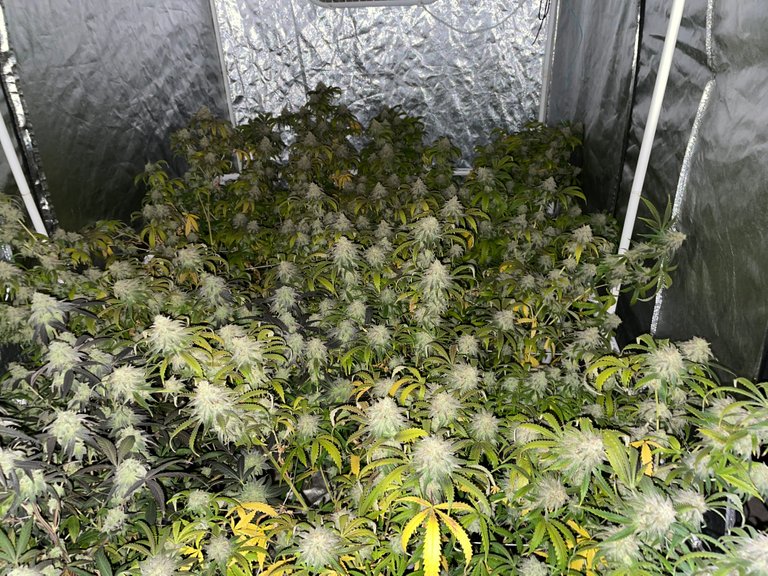 What's up Hive fam. I'm new to blogging here. After a good run with Splinterlands I've decided to explore all of the Hive. I must say, I really like it here. Started getting WeedCash airdropped to my wallet for some reason, maybe a diesel pool or Index token IDK. Figured I'd stop by and say HI!!
Stats:
Cloned
9 Weeks
Rockwool
GH MaxiBloom
CannaBoost
Chelated Calcium
Fluvic Acid
Epsom Salt
Smells like burnt rubber with floral overtones and a hint of skunk and a pinch of pepper. The darker plant on the bottom left is also WW but a different phenotype, behaves more like a sativa. That one will be my personal.
---
---