More Post You Should See on weedcash.network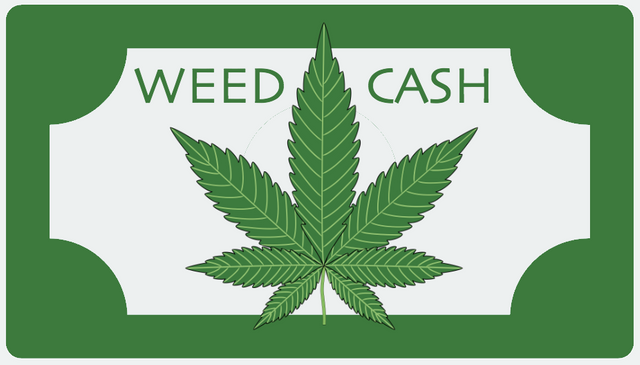 I want to do more to spread the word about weedcash.network so I am going to be taking my time to share with you some of the better posts that I can find on the site. Sometimes they will be about more than just Weed.
I am going to start with a post by @hashkings Double the Beans, Double the Fun Is sharing a post about increasing the rewards in the game for playing. This is a push to try and get more people playing. I might have to check out the game soon. steemit link
Next, you might want to check out a post [email protected] Is Cannabis Really For Pain? This is a really good looking post. He is going over using Cannabis for pain. Also, he offers to write stuff for you if you have ideas but can't write like this. steemit link
Last today is /@stickyfingerz sharing some really cool news. STICKY FINGERZ DISPENSARY DENVER & WEEDCASH 10% SIGNUP AND POST DISCOUNT:))) It is really cool to see a real world place see how good this site is for the industry. They are going to be offering a discount to customers that sign up for weedcash.io and are active on it. That is pretty big news to see a site getting a reward at a real-world shop. steemit link
Tell me what one of the posts you liked the most and you will have a shot to win 20 WeedCash. If my post nets me more than 20 Liquid WeedCash I will pick a second winner. I am a member of the @contestkings so as always no upvote, follow or resteem is required to enter just check out the post and tell me what you liked best. Besides the WeedCash tokens, a random comment will get a SBI share. I will use steemify to pick winners with comments that I feel count. If you don't talk about one of the posts above you can't win.
WeedCash Winner is.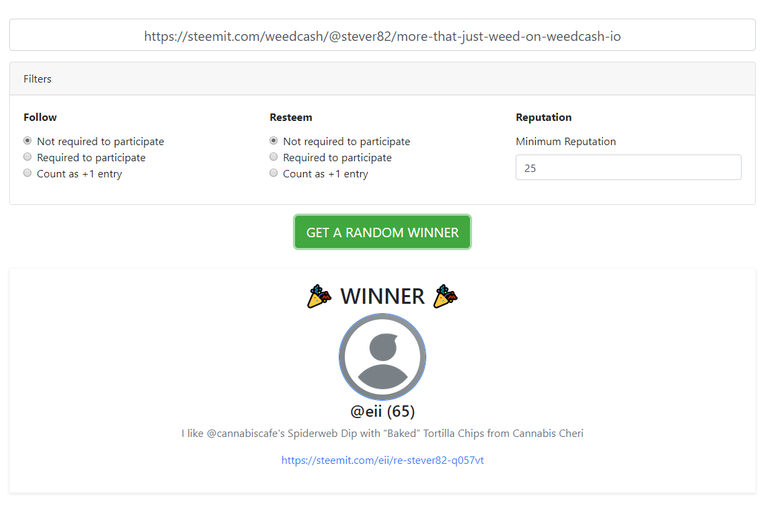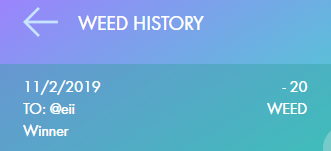 SBI share winner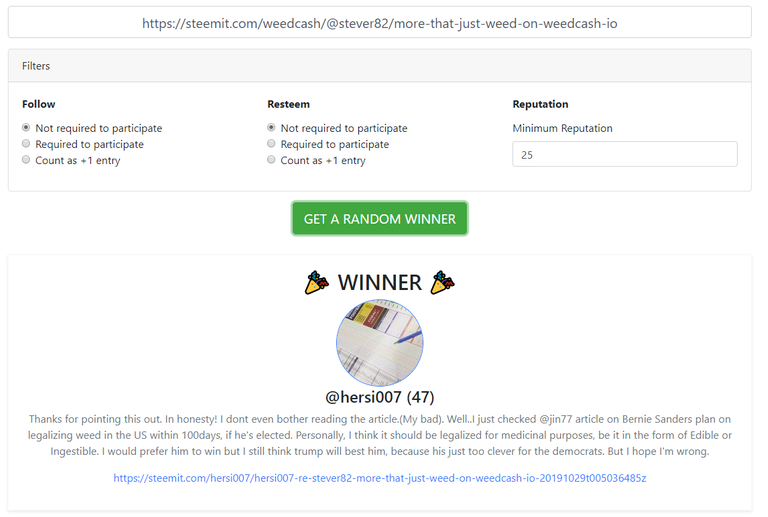 Congrats to @eii and @uhersi007
Prizes have been sent out.
Winners from this will be picked after the WeedCash post-payout in 4 days.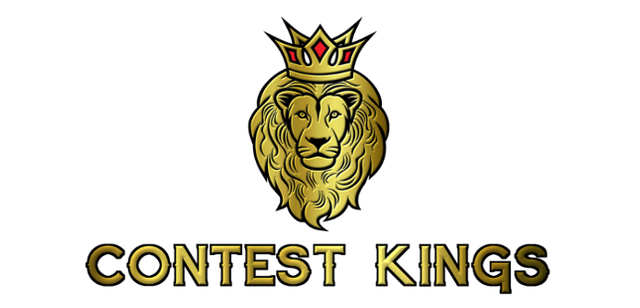 ---
---