Earn Free DCity Cards & Learning About Social Support Cost - Episode 01
Hi Citizens,
Due to the higher taxes & unexpected drop in the
SIM
price, we decided to
encourage
small & new players to join with
DCity
. And also, we wish to share our experiences to build your city efficiently as well. We hope to share a series of Learning Curves that might help you to build your city, earn free DCity gaming cards & strategies that could reduce unnecessary costs & improve your city efficiency.
Today we cover you,
What are the Social Support Costs
&
Strategies to Manage the Social Support Costs
.
---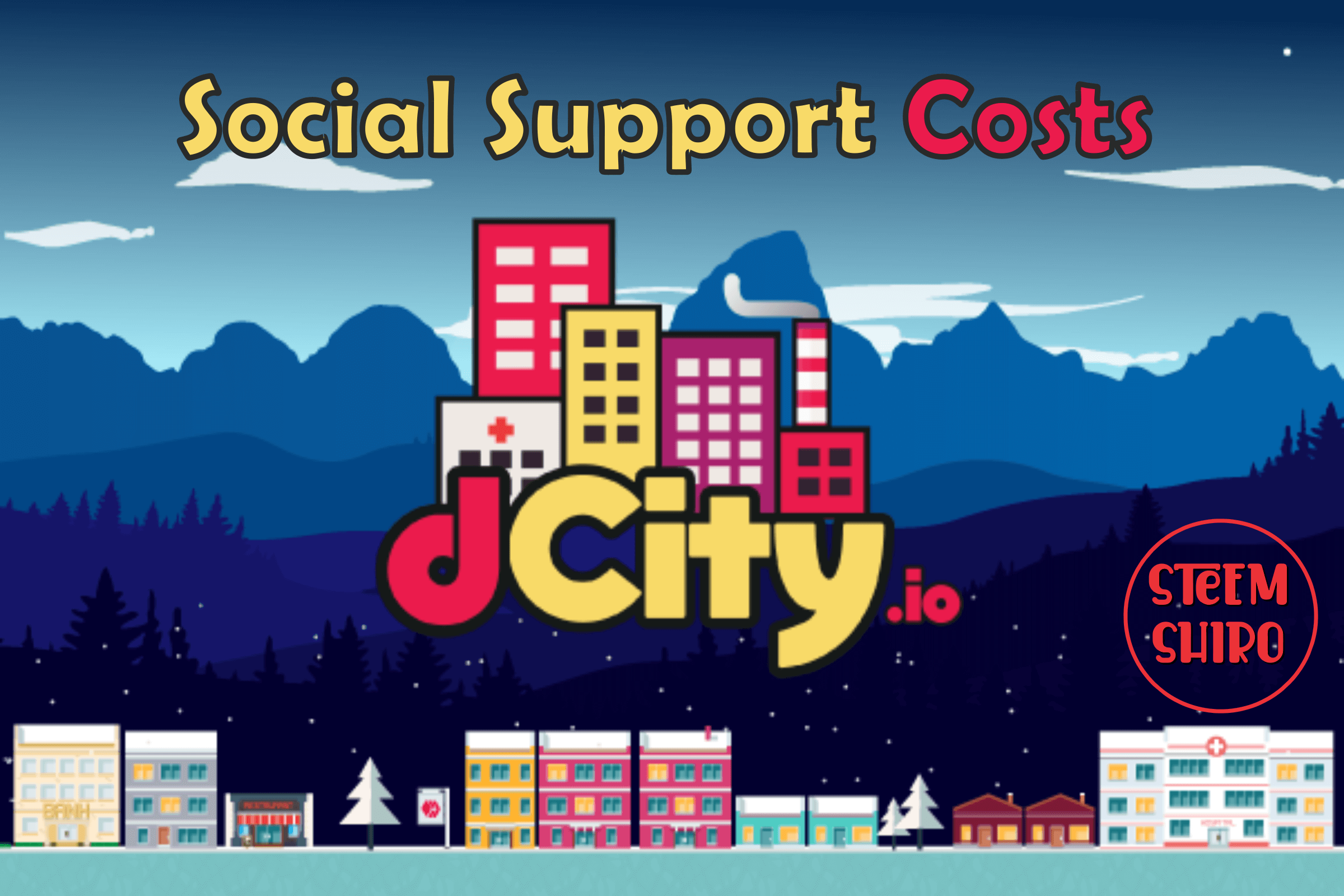 Original Source
---
What Are Social Support Costs
Do your City(s) got Unemployment? Do you see your city got (-)SIM value due to Unemployment. That we called as
"The Social Support Costs"
.
---

---
This is how
DCity
game described the Social Support Costs.

Original Source
---
As mentioned here, Social Support Costs cause to decrease in your
SIM
income of the city. Therefore, as a beginner or as an expert
DCity
player, you should control your
City's unemployment rate
that can cause Social Support Costs for the city.
---

---
There are few strategies to reduce the Social Support Costs. (We hope to discuss those strategies in our upcoming articles). 01. Using High Workers Buildings

Factory
Airport
Stadium
Cinema
Shopping Mall
Zoo
Circus
02. Using Negative Popularity Effect Buildings
Wind Turbine
Public Restrooms
Nuclear Plant
Military Industrial Complex
Garbage Dump (If you have less than 25 unique cards)
03. Removing Population / Popularity Effective Buildings
Hospital
Other Population Effective Buildings
04. Using Social Aid Office Building
05. Removing Technologies In Your City
AI Technology
Advanced Robotics
Cold Fusion
By Removing One Tech From A Branch That Contains All 5 Technologies
05. Using Criminal Cards
---

---
Free Give Away
You can earn below list of Free Cards by engaging with this article as follows:
Free Cards:
Factory - 1 Card
Zoo - 1 Card
Public Restroom - 3 Cards
Criminal - 2 Cards
How To Engage?
Comment your city name that 0 (Zero) Social Support Cost
*** We randomly select few winners.***
---

---
Upvote | ReHive | Comment
---
---