dCity - From Zero to Hero (Episode I)

Hi everyone,
I started to promote in real life the idea of owning virtual properties, trying out in bringing more people to dCity. People are interesting, and I see how they get enthusiastic when I explain them all the mechanics of dCity and the blockchain opportunities, but they are all demanding a documented history of such investment.
That's why I decided to build from scratch a new city on one of my alt-accounts, and to write periodically about it's performance as investment.
My idea was to build something cool starting from an investment of $10, which would be the equivalent of a lunch in my real life. I converted the ten bucks to SIM, I did a small round-up, and I ended with 10k SIM.
I spent some hours on the market in order to find some good investments, and this is what I've come with: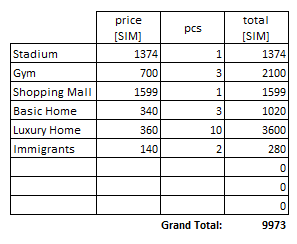 Because this city is built around a Stadium, three Gyms, and a Shopping Mall, I decided to name it Sport City: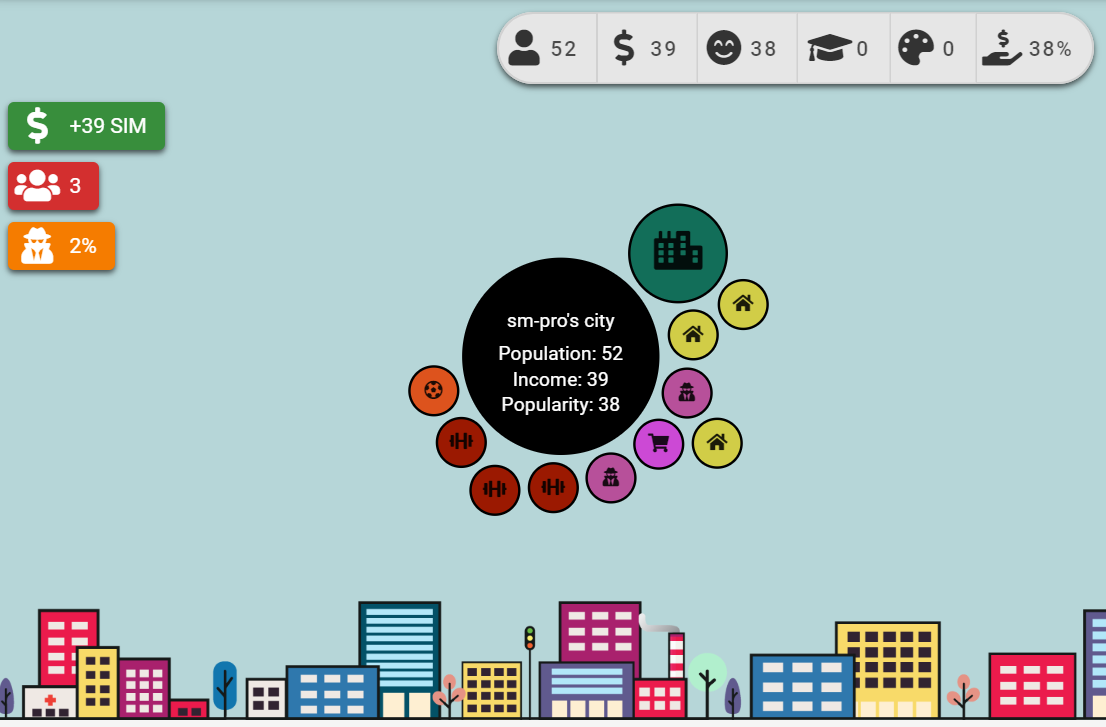 Currently it has a population of 52 persons, a popularity of 38 points, and it generates 39 SIM on daily basis:


Please let me know your opinion about this idea. What would you do different?
See ya!
Posted Using LeoFinance
---
---