dCity - From Zero to Hero (Episode IV)
Hi everyone,
Welcome to my forth episode from my dCity experiment, which I started six weeks ago with a $10 invest on virtual properties.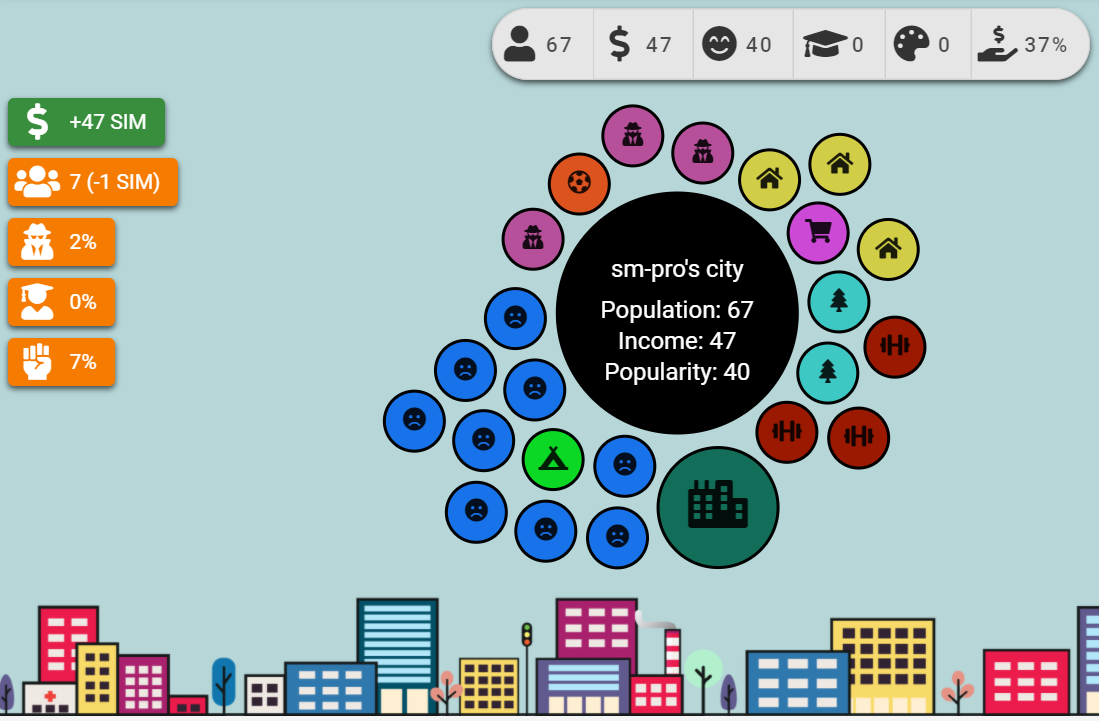 I was able to buy a new forest using the earnings of the last two weeks, and my city has now 33 cards in total (two more Homeless people decided to join my cause).
We had a high increase of taxes in the last period (from 24% in my previous report, to 37% now). This might come with some advantages for big accounts, but definitely not for this experimental city.
There's not much I can do about taxes, only to hope for better times.
Mr. President (@ecoinstant), if you are reading this, please also consider the small players when you taxes are to be increased.
Coming back to the performance of my account, the change compared to Episode III is negligible: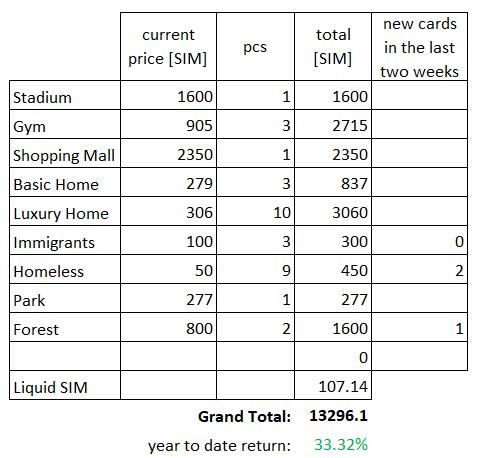 Buying Cards for the Best Price:
My status reports also contain a tutorial part for new players, and this time I want to make people aware that in dCity the players have complete freedom to do what they want with their cards. There's a market built into the game, but also independent markets are spearing (either informal ones on Discord, or more established ones, like the one on MonsterMarket)
What you also recommend you to do is to check prices on different option, but also to have a look on prices in different currencies.
As an example, for the Forest that I bought today, the best listing price was 800 SIM or 2.848 HIVE.
A fast check on Hive-Engine, and a swap from SIM to HIVE, and I was able to save 130 SIM.
See you in two weeks with another episode, hopefully with better results.
Have fun!
Posted Using LeoFinance
---
---