Happy 420! Lets play a Hashkings joint chain!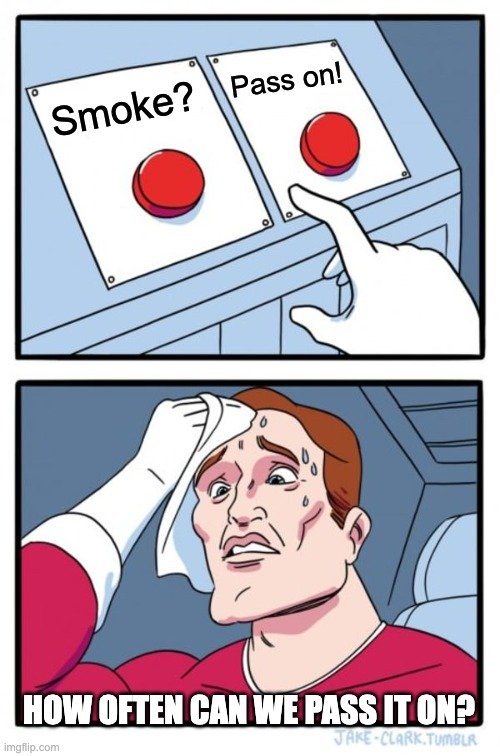 Today is 4/20 or 4:20 or four-tweny day and to celebrate this once in a year occasion I am passing on a joint to
@jongolson
and ask him to pass it on to someone else. Creating a chain of transactions all with this beautiful date on it! The reason I chose you is because I know you are active daily on the hive blockchain and know your way around. For anyone who does not know how to send in game assets to others in the Hashkings play to earn game I will show you how to do it.
Disclaimer: No financial advice! I am just a gamer, and not your investment advisor. Always comply with regulations in your country. Do not invest any amount if you can not afford to lose it! Always do your own research! This post contains affiliate links and I would be happy if you sign up for any of the services I promote.
Hashkings is a game where you can grow your own virtual cannabis or participate in raids to earn BUDS from a reward pool. Joints are used to level up your avatar and give them more XP points which then in turn gives them a bigger share in Raids.
If you would like to purchase packs please state
@solymi
as your refferral I would really appreciate it.
So how do I send a joint to a buddy?
First you will have to go to your inventory. You find it in the left hand side of your game screen. If you are already baked and cant see it I put a green circle around it!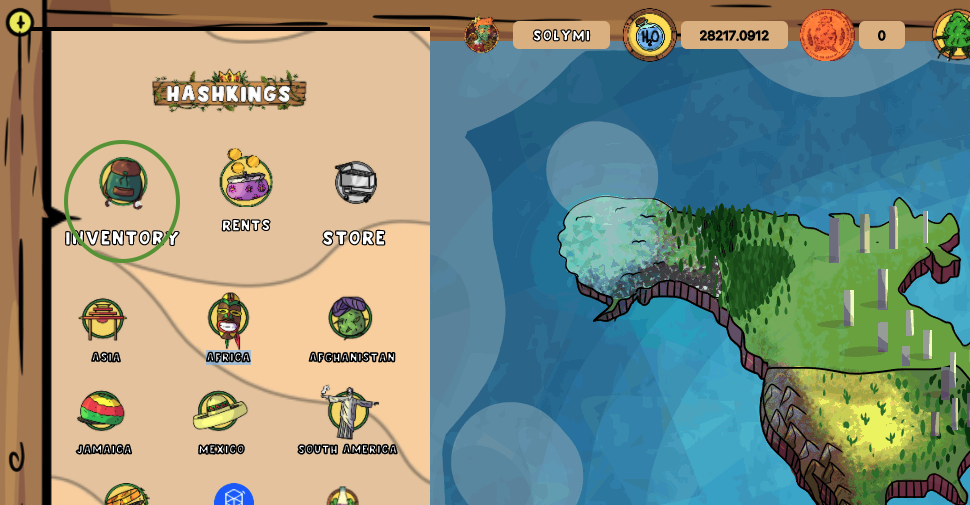 click on it and wait for your NFTs to load. It can take a while so be patient :) The game needs to load all the info connected to your in game assets.


Scroll down to consumables, that is the stuff you can use in game to level up your avatar. But you can also send it to any hive account there is. You could technically burn it by sending it to the account called @null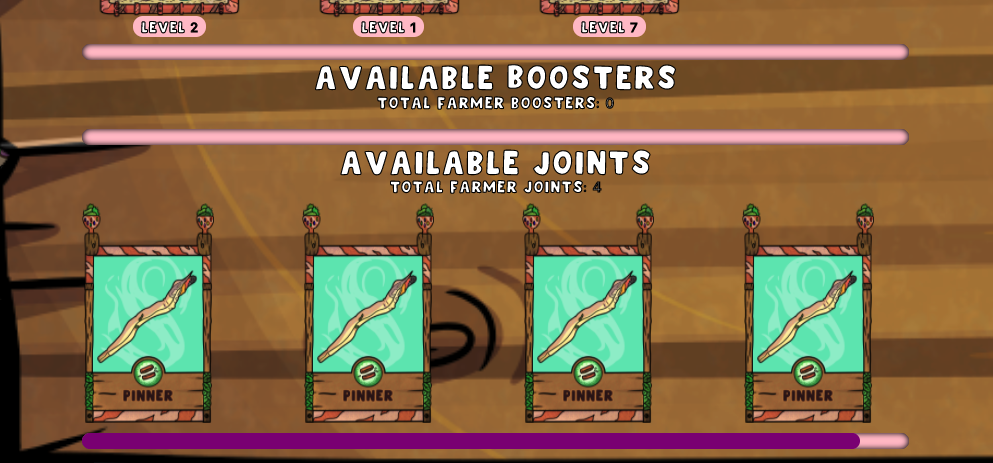 select the joint you want to send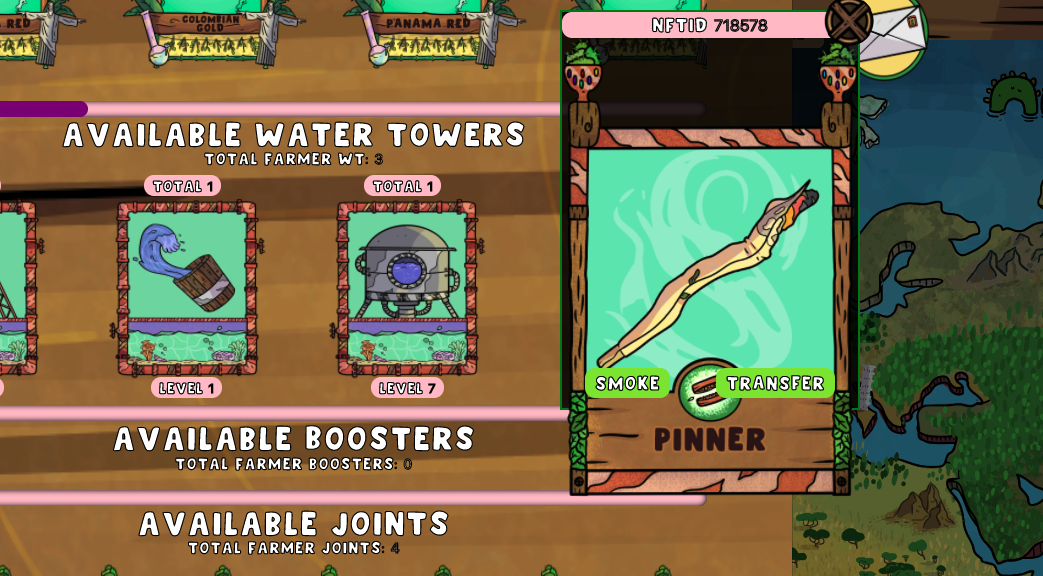 No! Don't smoke it! Pass it on and lets make a chain of 420 transactions (4/20 not fourhundred and twenty although it would be fun for sure!) passing on an asset directly tied to this day!
Click on transfer!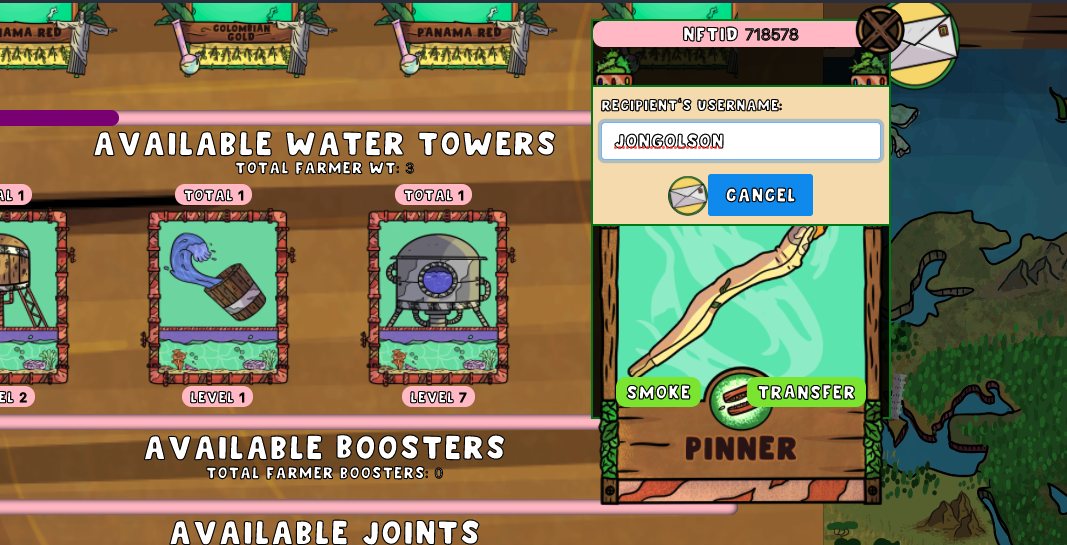 Type in the account you want to send to! IMPORTANT do it without the @
Click on send if you spelled it right, double check or check it 420 times!
After all it is April 4th. Also IMPORTANT do not copy the name you see in the picture :)
Click on the little envelope to send!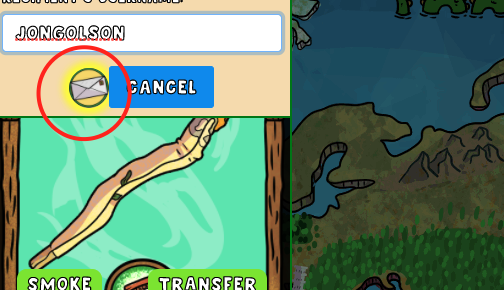 Confirm the transaction with your Hive keychain wallet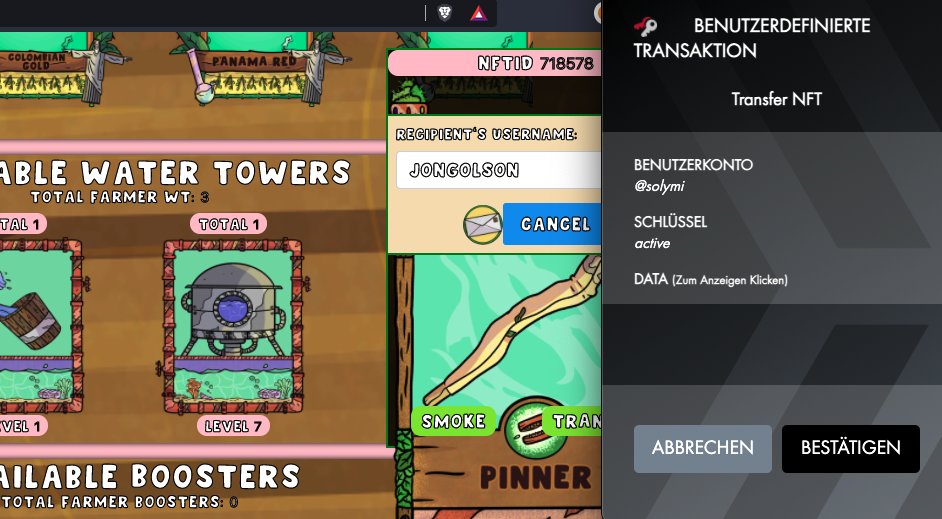 You will have a notification like this if you have allowed the game to send notifications.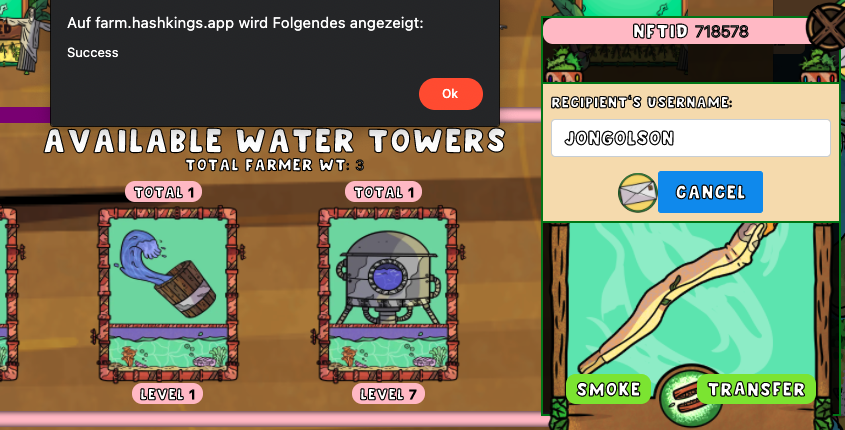 You can now refresh the page and the NFT should be gone
You can confirm your transaction on
https://hive-engine.rocks
in this case it is the transaction number 4005dab73acce58d01b4380d3641165a0ee44ace
https://hive-engine.rocks/tx/4005dab73acce58d01b4380d3641165a0ee44ace
You can see what and to whom it has been sent and the number 420 is right in there!
Lets gooooo! Blazin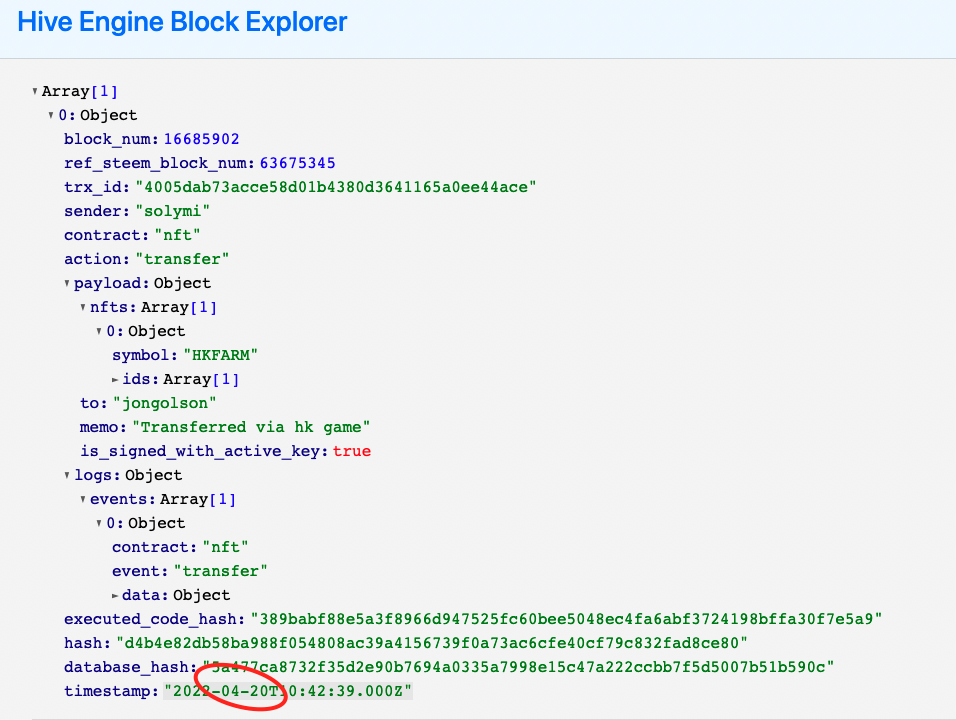 Thanks everyone and lets make this a nice celebration, even if you are not playing hashkings you can still do this. Your hive account can log in with the keychain extension. Maybe you even would like to start playing who knows... You can win some assets for
#Hashkings
and
#Splinterlands
in my latest giveaway
HERE
Dont forget to leave a comment with your transaction so we can see how long this went on!
Thanks a lot for reading! And let the 4/20 chain begin!

 ̄ ̄ ̄ ̄ ̄ ̄ ̄ ̄ ̄ ̄ ̄ ̄ ̄|
Advertisement
|_____________|
If you are not playing Splinterlands yet you should give it a try! Sign up with my
LINK
and drop me your username! I will send you a free card!
Keep your funds secure with a hardware wallet!

Did you know you can earn crypto by reading sending and validating emails? All you need is a hive account to get started with
LISTNERDS
today!

Posted using
1UP - Play2Earn & NFTs
"
Posted using 1UP - Play2Earn & NFTs
Posted using 1UP - Play2Earn & NFTs
---
---