Topping and training the cannabis plants
This is the first time I have done any training or large amount of pruning. I would just grow them as "regular" cannabis plants, known for one very large cola in the middle along with a few smaller ones shooting off the sides. But this time I decided to give topping and mainlining a try. The first being a little less intensive compared to the second. By topping the plant, you change its shape and can make more large offshoots grow.. meaning more colas and higher yield.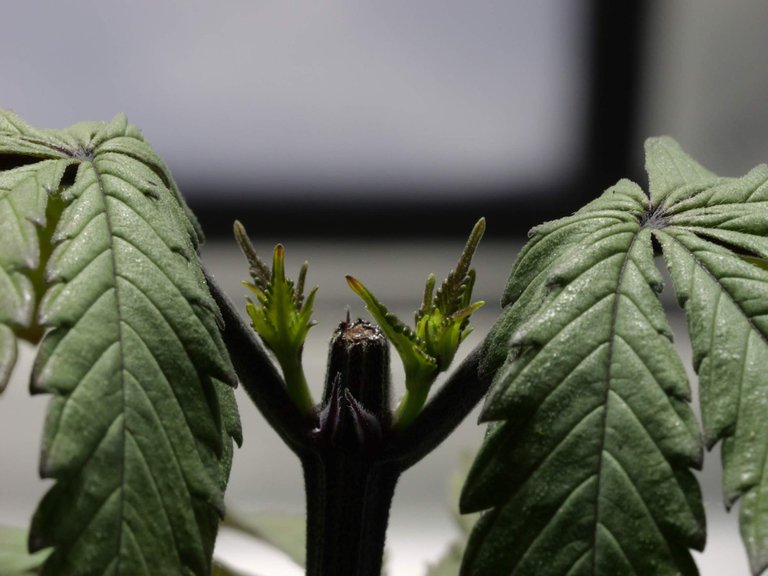 Its a lot of fun trying new ways of growing, but also un-nerving as I want my first cannabis harvest here to be successful. I could have gone to flower already, but with a change to reshape the plants I think it will be well worth the wait.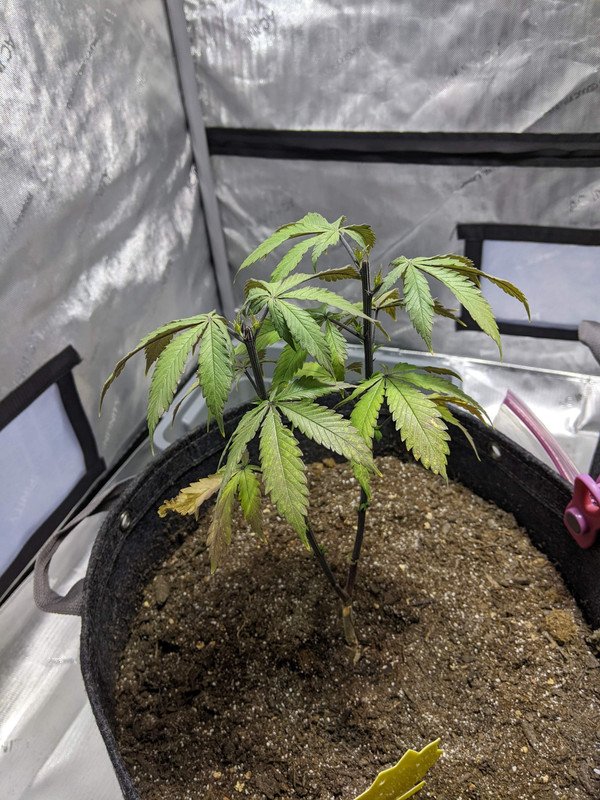 Each of them have the traps, helps me keep an eye on if there is an increase.. But well under control between using BTI and the traps. I cut that yellow leaf at the bottom after taking pictures. But kept the others, even if they look a little sad the plant needs them to grow new leaves.
More about BTI:
https://en.wikipedia.org/wiki/Bacillus_thuringiensis_israelensis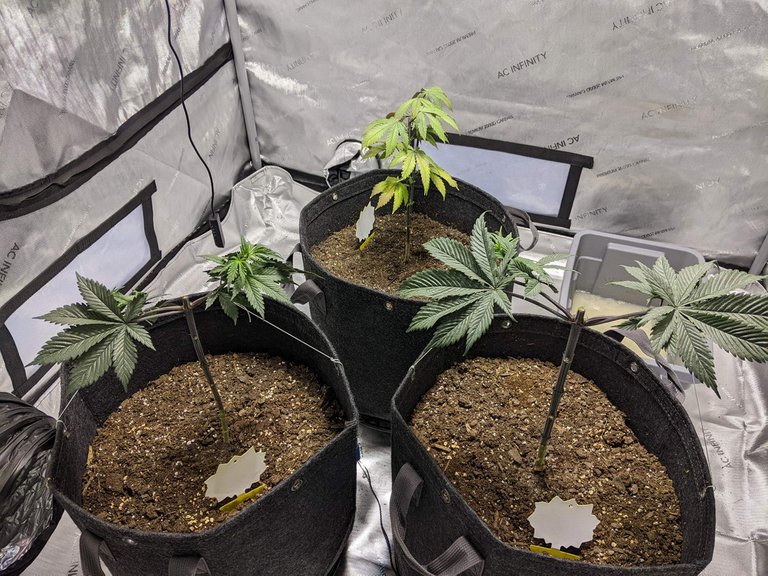 It was kind of scary just cutting the tops off my plants. But this is needed to signal the plant to start new growth elsewhere.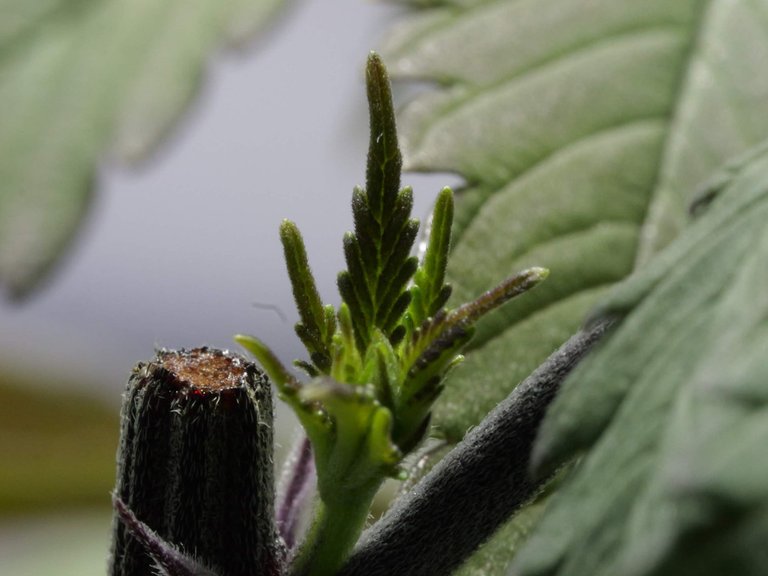 I did this a few days ago, and have been awaiting the results. Now I see new growth forming on the topped sativa. It seemed to really impact the plant, the color of the plant shifted from a bright lime green to a duller darker green. Not sure what that was all about. But seeing new growth I am not as worried about it.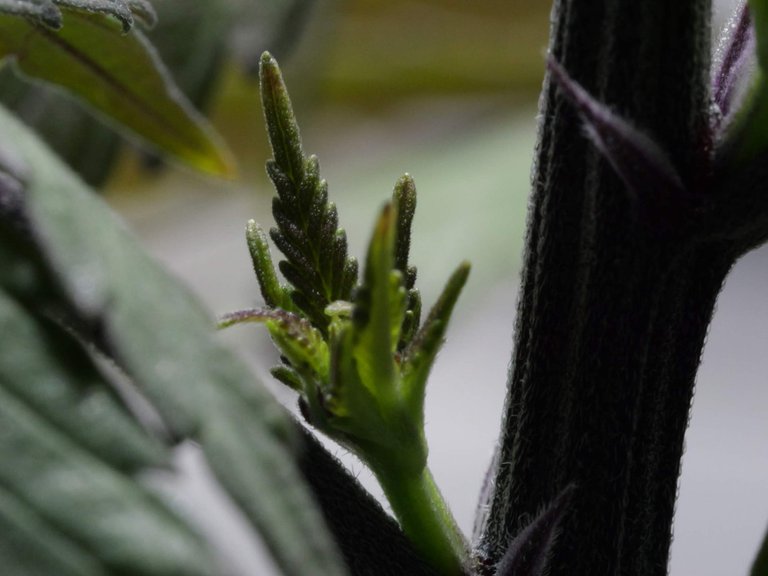 Its easy to go overboard when pruning, but this plant seems pretty stunted. So maybe it was not the best idea to top it. But glad to see its coming back.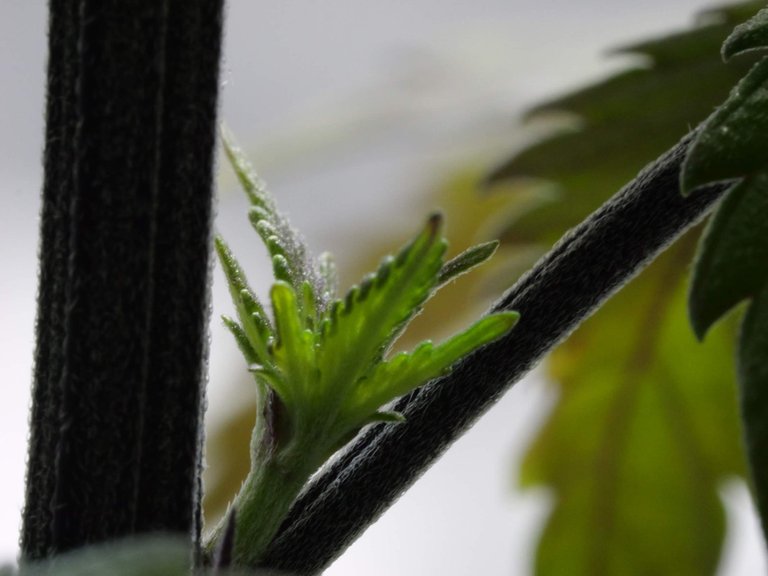 Letting the new growth form I think I am going to let to flower once it reaches my desired height. I need to keep it about half way from the max of the grow light so when it does flower and keep growing it wont get burned.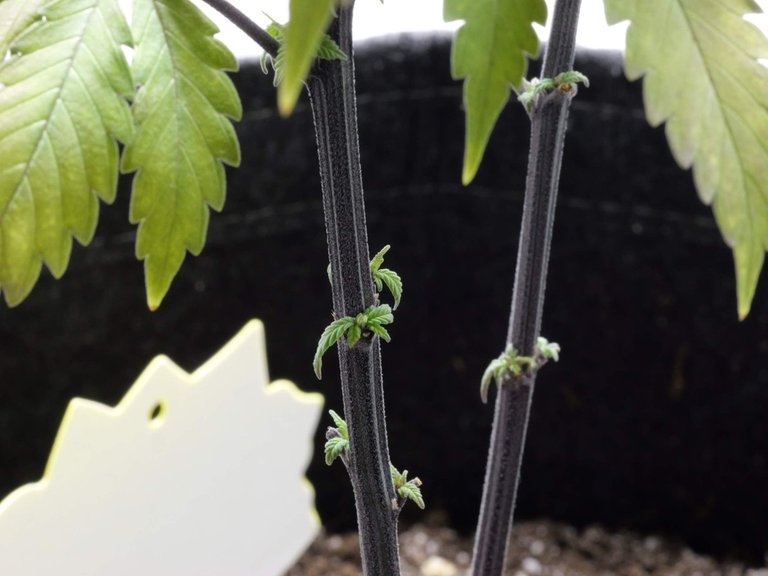 It has also shot off growth at old nodes that were cut back due to lack of sunlight, not sure if I should rub those off or not. Probably since they are not getting much light. Just do not want to push this plant past its limits, really want to get some tasty sativa buds.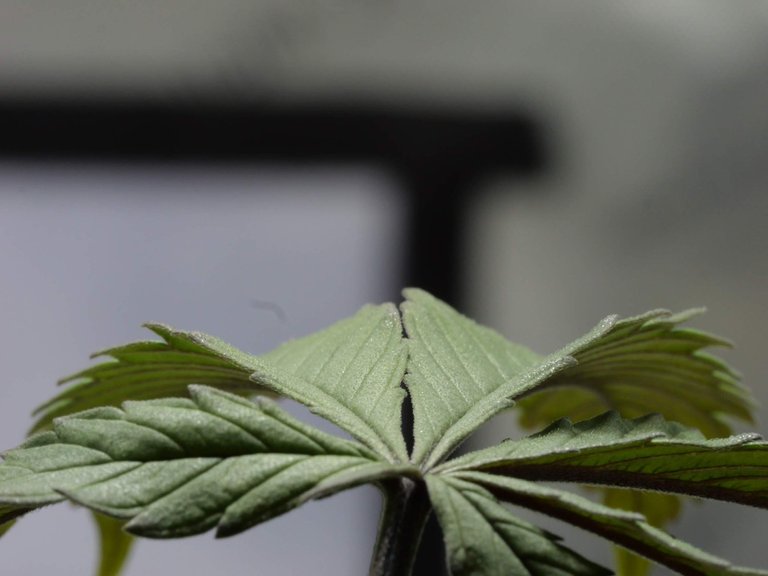 Speaking of tasty, the leaves keep forming more crystals. Maybe this is a stress response to being topped. But has a shene on the surface of the leaves full of crystals. Man.. I hope the buds will just drip crystals :-)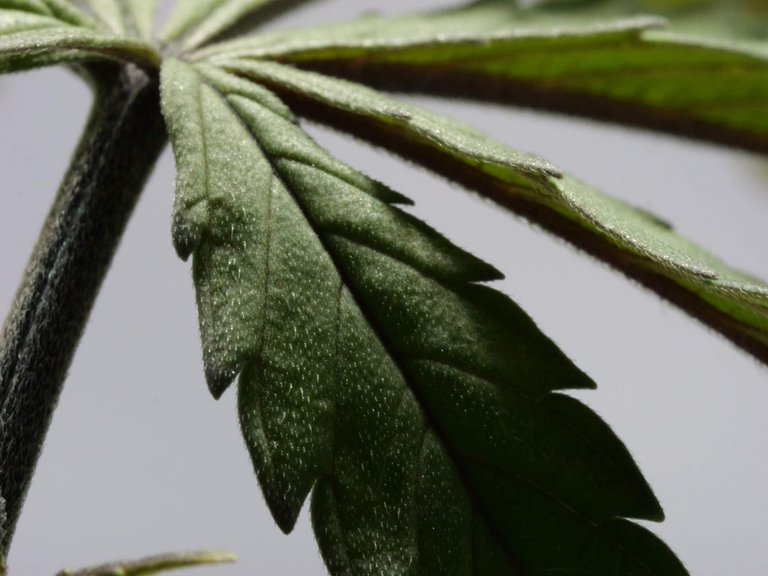 A few more macro shots...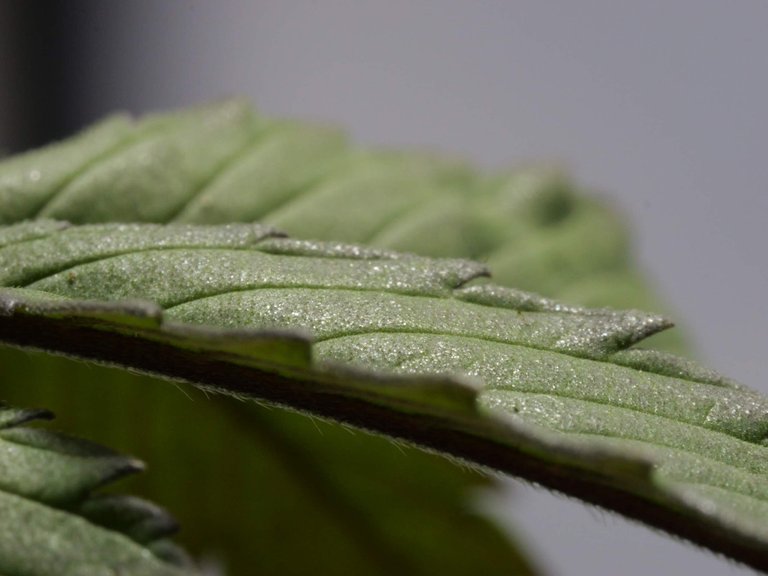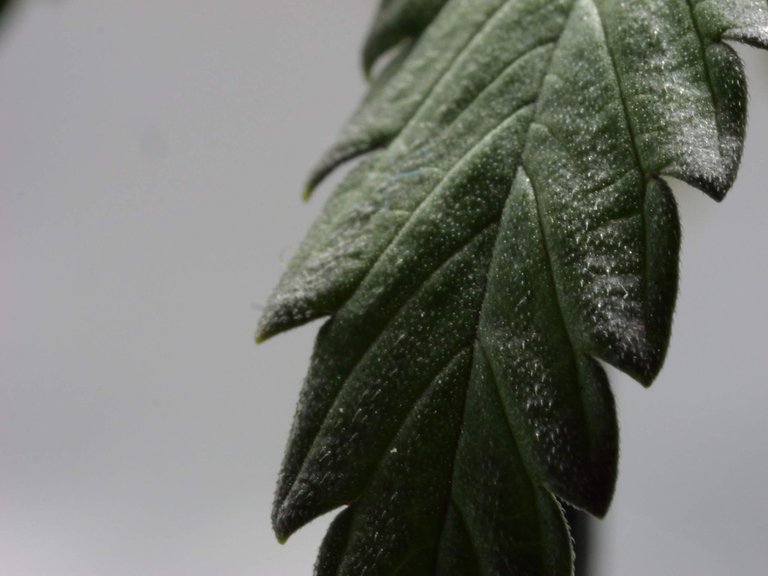 ---
Mainlining the two others: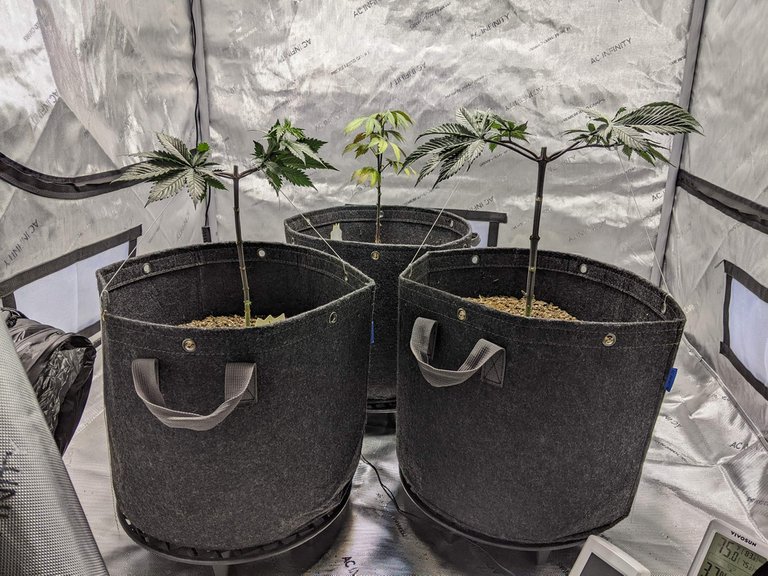 Before the tomato hoops, I just tied them down to the training pots.. Luckily my AC infinity pots had these.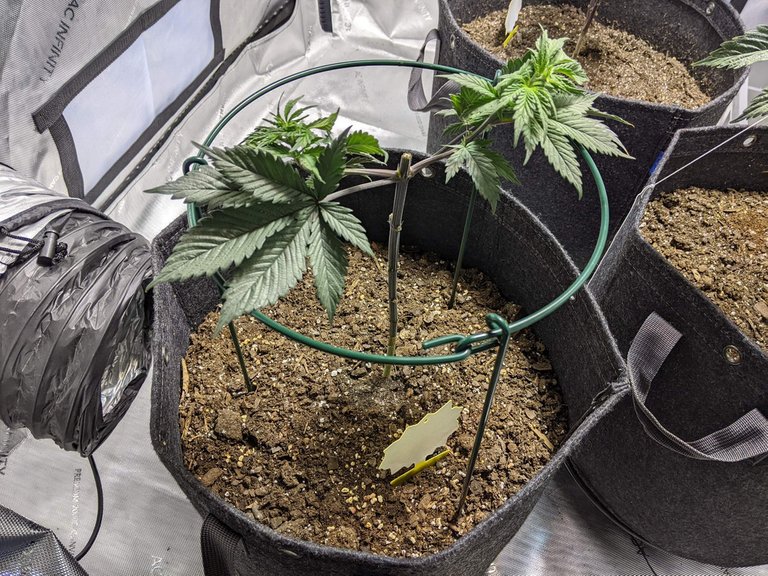 Another new process to me, and I messed up. I miscounted the nodes and trimmed them too high, I guess better than too low and killing it.. Hah. Well now it has a tomato hoop around it to help stabilize as it grows and to tie down new growth.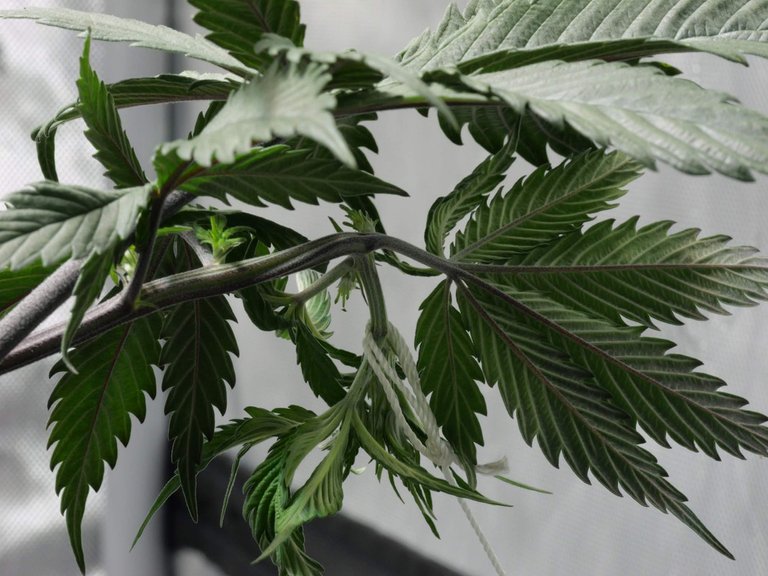 Mainlining is a process of pruning and tying down growth.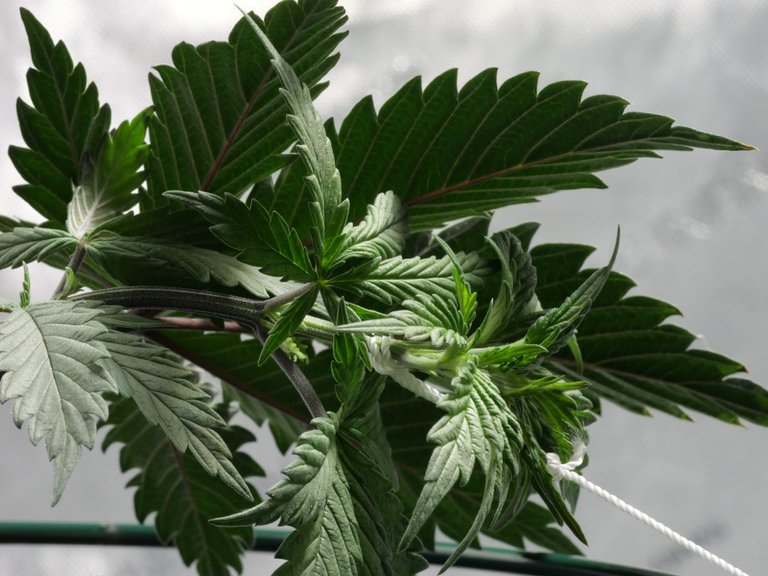 This allows for more horizontal growth and an increase in buds, including more air flow between buds lowering the chance of mold and other issues.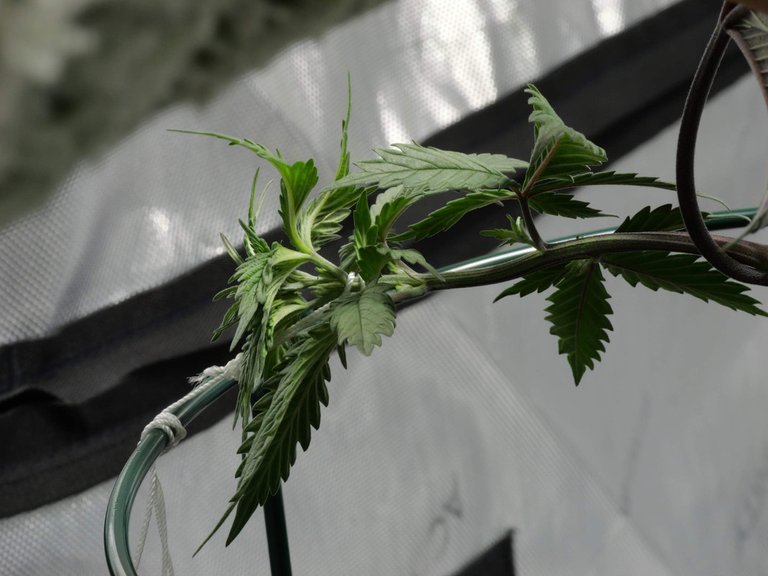 I have some proper ties on the way, but for now I am using strands of paracord. Very carefully I tie down them.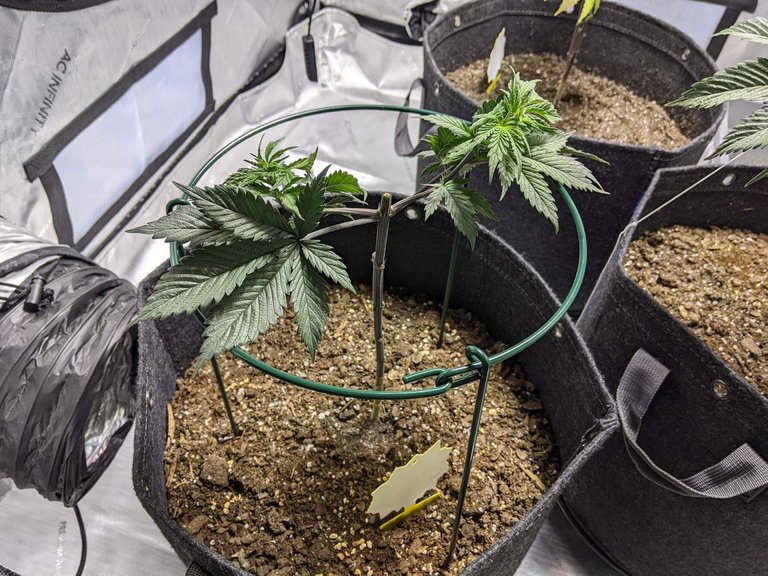 The hoops will help support the trunk of the plain and along the structure I am forming growing it out sideways.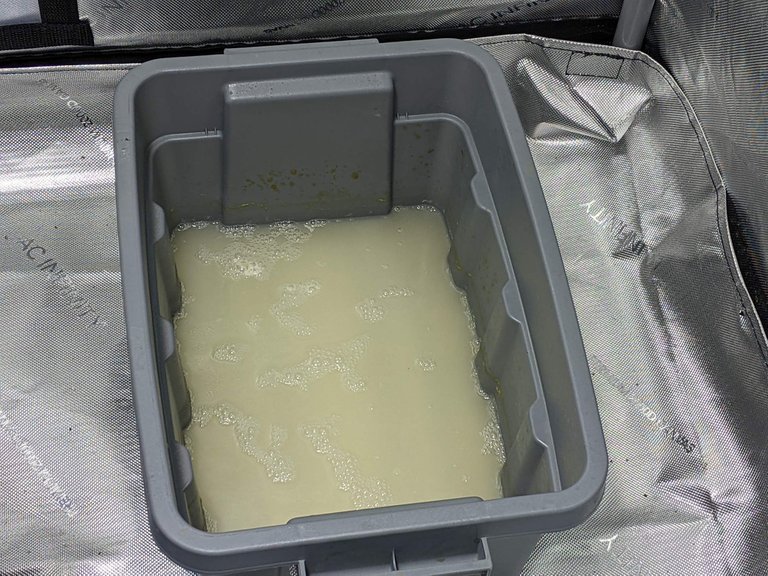 Still got my bucket full of bubbling yeast, making around 1000 PPM right now.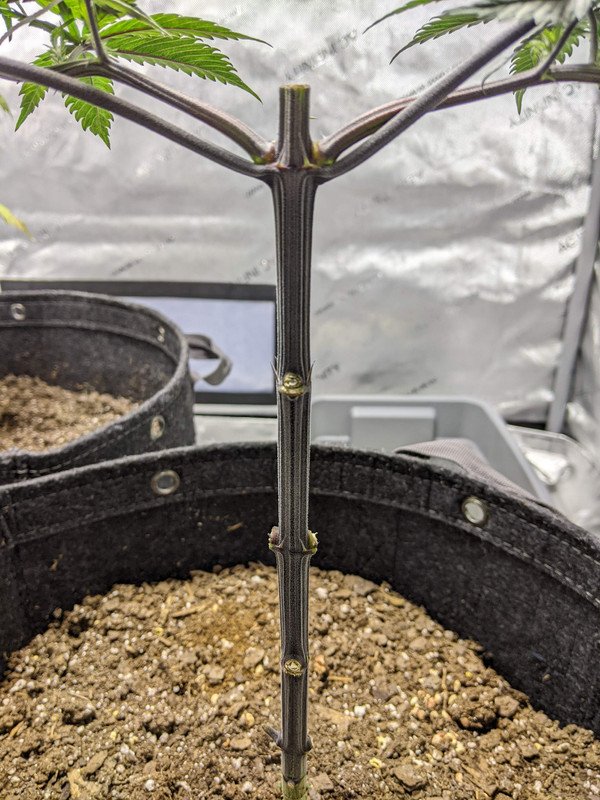 Here we can see how I went too high on the mainlining. I did not realize the trimmed nodes counted, and I only counted off of what was left on the plant. Since I trimmed the bottom leaves awhile back I mistaken those and got the measurement wrong.
Hopefully they will not topple over or break. I plan on running some support netting once they get big enough to help hold them up and increase yields some more. I think its called SCROG netting. I will deploy it once I stop mainlining and allow it to grow vertically again. Probably a few more weeks, maybe a month.. These things are growing so fast so its hard to say.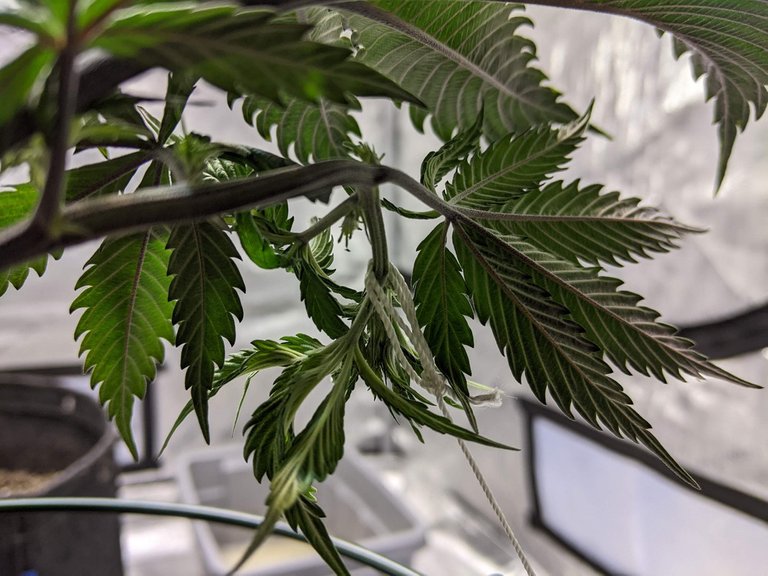 Looking forward to getting adjustable and softer plant string.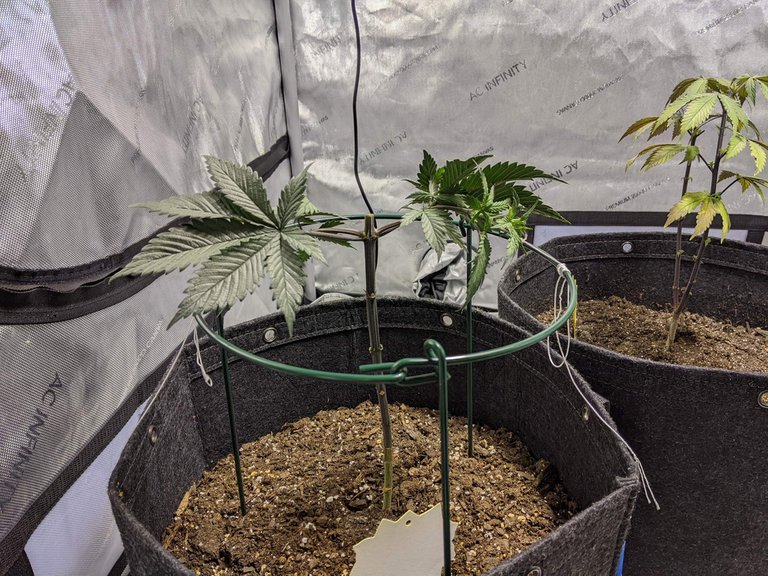 For now I will let them grow out more, and soon it will be time to do my second mainlining on the two possible indicas. Which will increase my nodes from 2 to 4, then I can go to 8 if I want. Giving me at least 8 large colas and possibly more smaller ones. Growing them in netting should spread out their canopy quite a bit so it will be quite fun seeing them fill the grow room.
---
---