Luck has not been on my side - 2 confirmed male cannabis plants so far
Two very happy male cannabis plants are now growing in my tent, the third little one is unconfirmed as of yet. With around a 55% chance of them being female it would seem I am unlucky at the moment. Though stress and environmental factors can also make them turn male over female. Since I grew these from seed its really a toss up which they will be. There are what are known as feminised seeds that have a much higher chance of being females. Though what I was given are surely not these. So my chances are mostly half and half with normal seeds.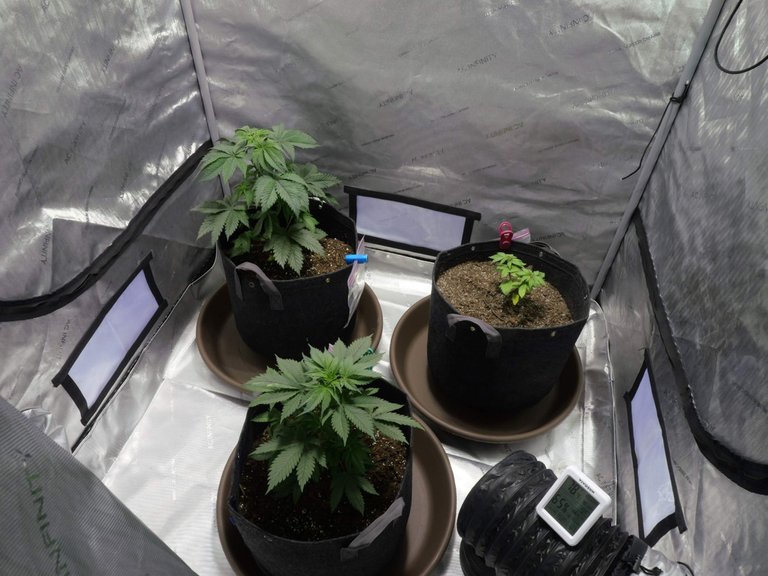 Dialing in the right conditions has helped them grow very fast. Such factors as humidity, light temperature, light cycles, room temperature, soil temperature. And having enough air flow to cause the plants to sway ever so slightly promotes strong stem growth.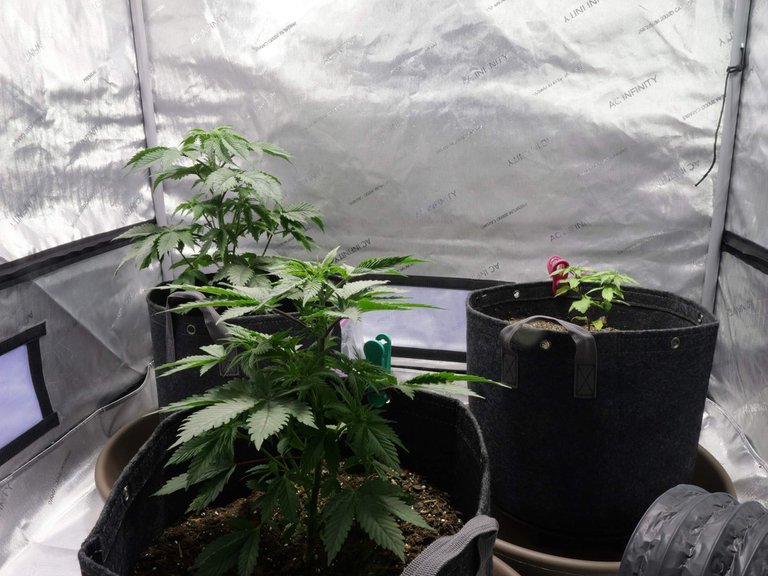 With all of this, I have gotten some nice little stubby plants. Shame I will not be allowing them to get much bigger. Soon I will harvest their leaves and stems and make cannabis tea bags for steeping.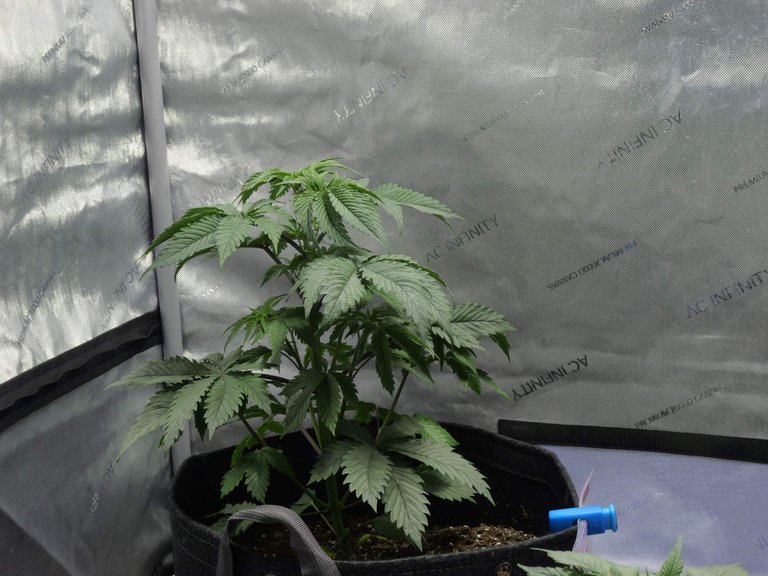 When I first discovered my biggest and most happy of three was male it was a little disappointing. But looking back when I started this first batch I did not have my humidifiers for about one and a half weeks. My seedlings showed noticeable slowing of growth and yellowing, they were sad for that period. But as soon as I introduced humidifiers to the seedlings they really took off! Just keeping the humidity at 70% with a large grow light was difficult. And had to buy three humidifiers to keep one tent at the optimal seedling humidity range.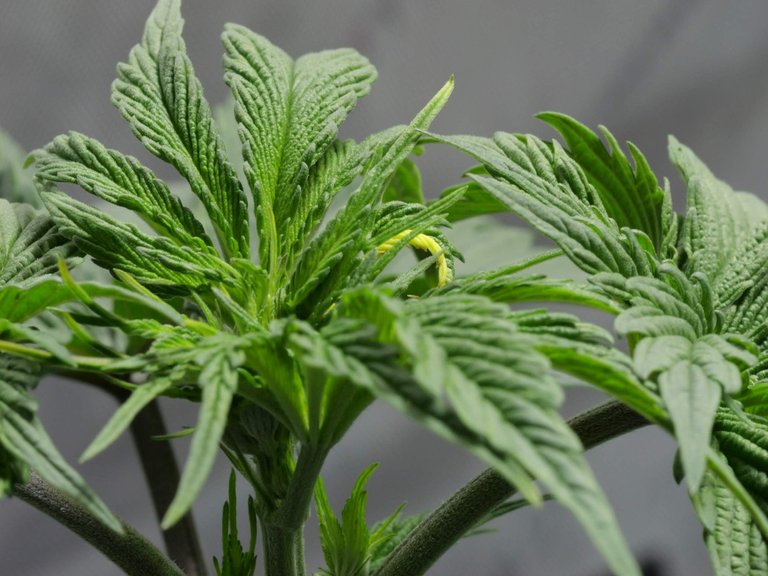 Seedlings need high humidity to grow, as their roots are not far along yet enough to uptake water. This is why people will mist leaves as well, but having it directly in the air is the most efficient way of getting them the water they need. Once in their vegetative state I can drop the humidity by 5% each week. They are around 60% at this point in the cycle.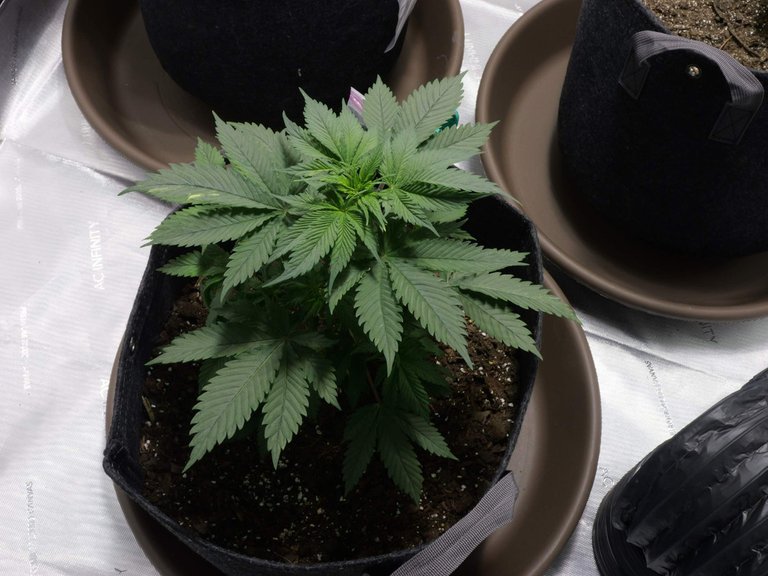 The plant above was the most affected by the low humidity, and it is quite the dwarf.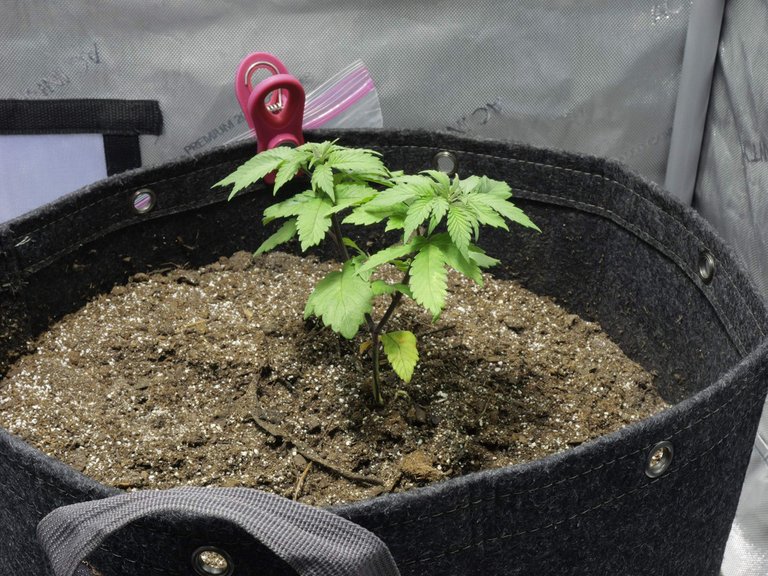 Though of the three, this little guy had me worried the most. When it sprouted it stopped growing for about a week, it did nothing.. did not yellow or shrivel.. just paused growing. Then it started again but it formed a "V" shape stem.. very strange. No idea what sex this one is, not far enough to tell yet. Hoping its a female!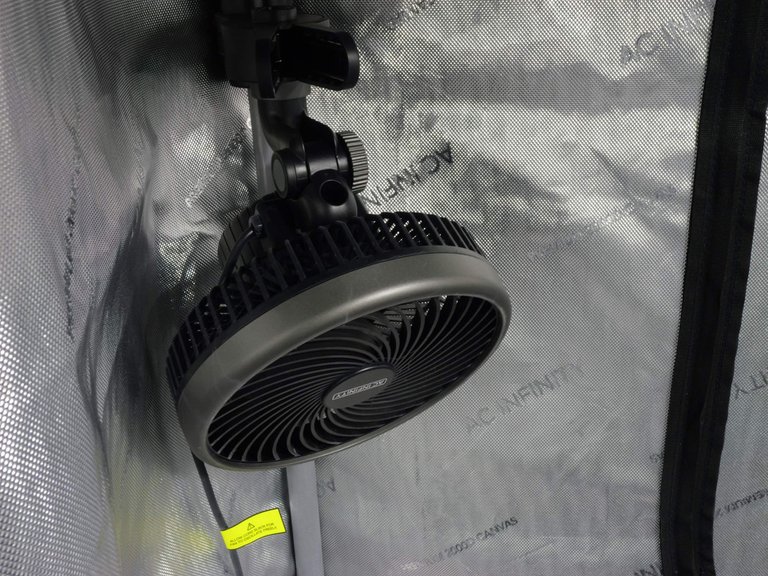 If you asked me what two things were the most important additions to my new grow setup, its the humidifiers and the fans. Without these, growing seedlings would have been much more difficult. Since I only grew clones in the past they already had a strong stem and did not need high humidity. So this is all new to me growing seeds this time around.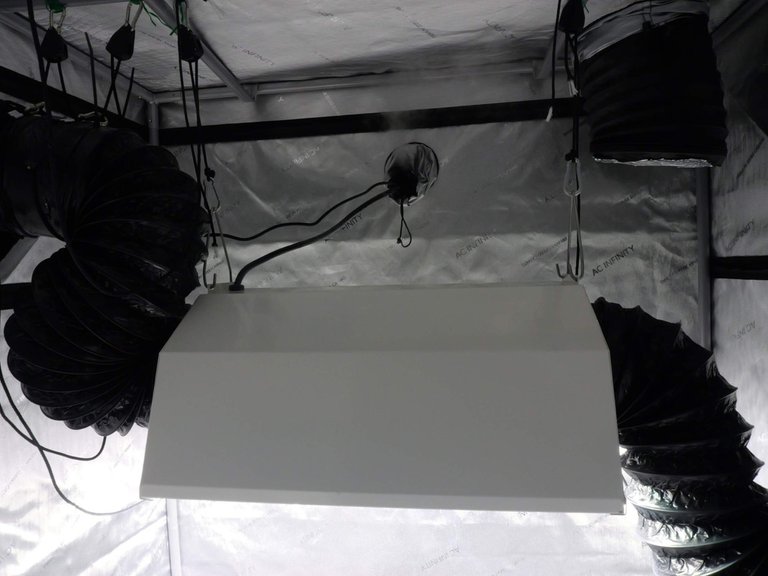 Adjusting the humidifiers tubes was a learning experience. A few times they would fill up with water or drip water in my tent and I had to readjust. Think I got them good now.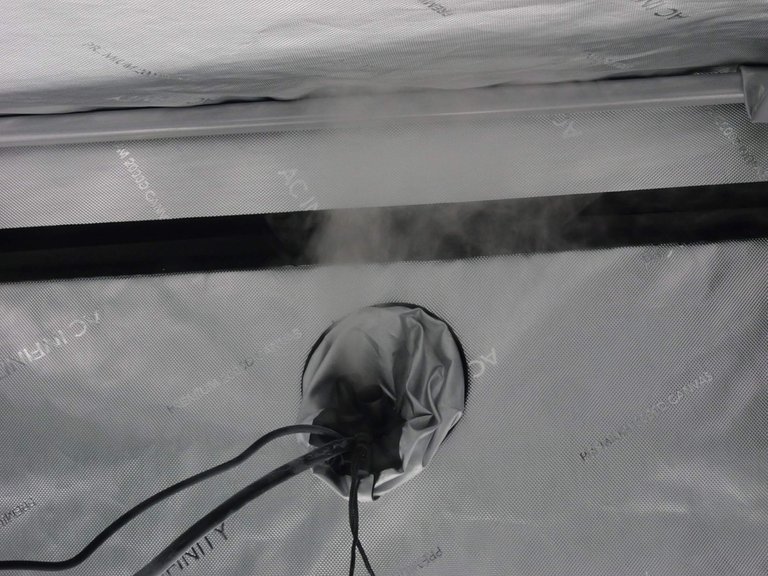 Have to have the right slope and make sure the nozzle is faced up so the water does not drip out.. and only get the fog.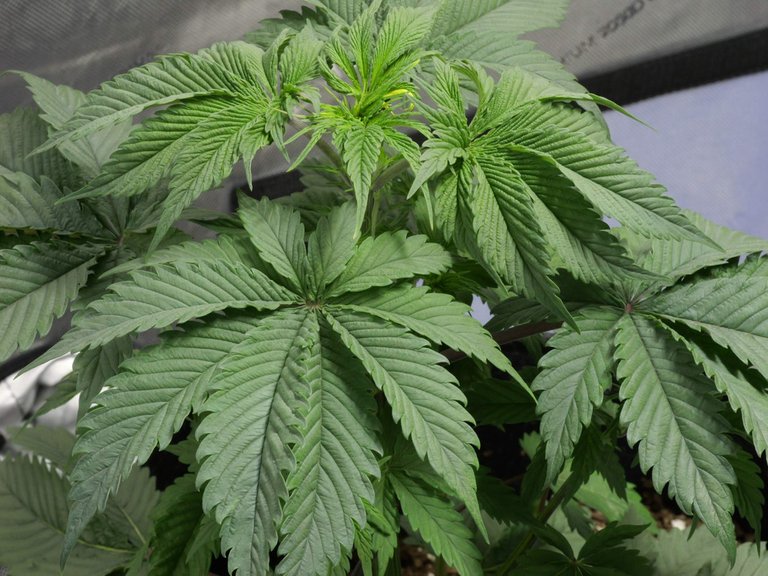 For a male plant it is looking quite lovely. I am sure it will make a tasty tea.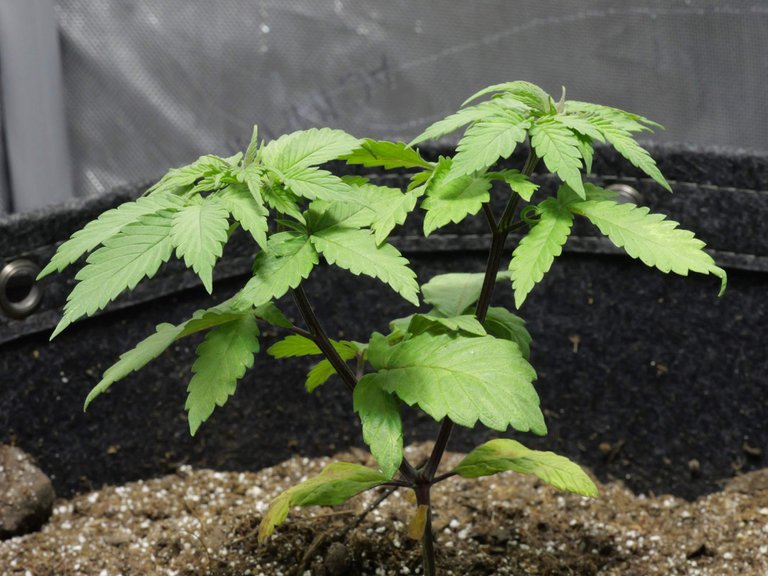 Fingers crossed this little guy will be a female. Then I can clone it when it gets bigger.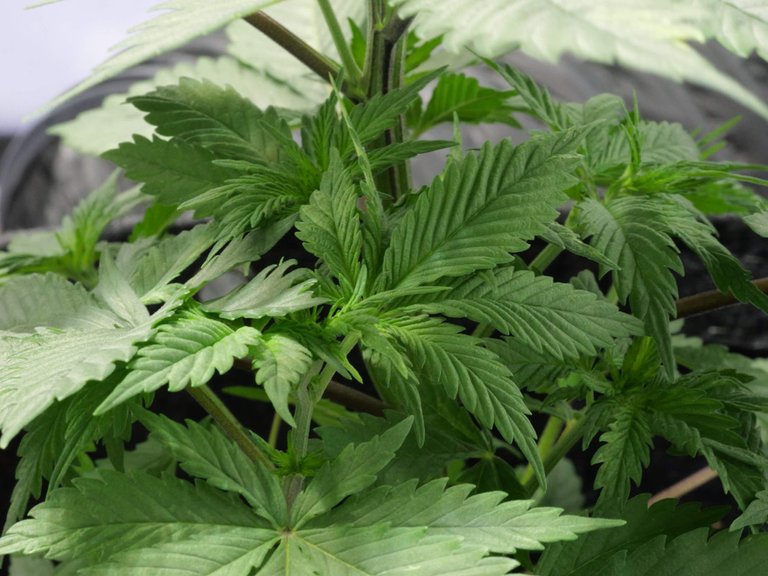 Lots and lots of leaves, that large light I am using has really promoted big leaves.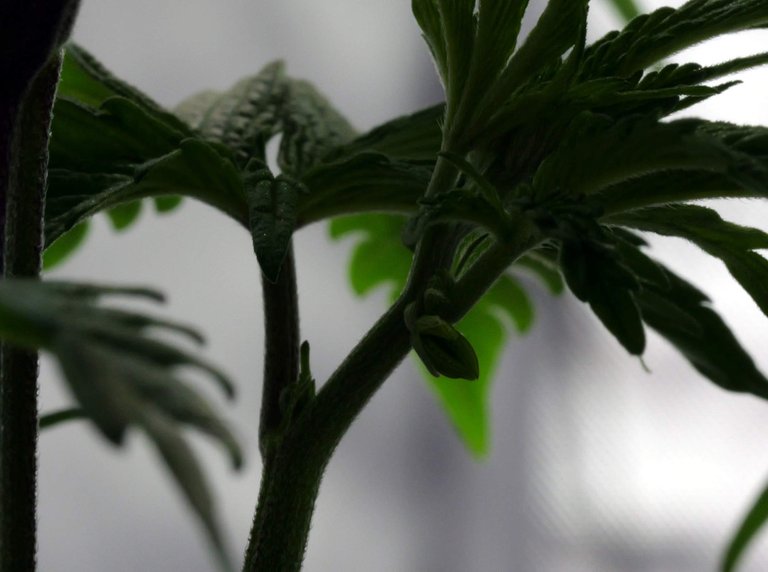 I switch to my macro lens on my camera and we will see how I figured their sex.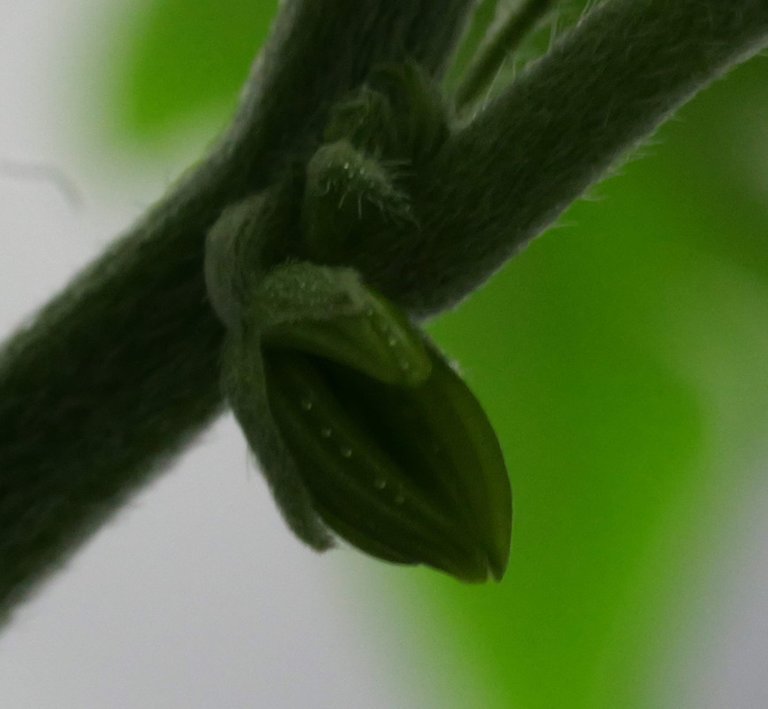 The bell shape is a dead give away, this will turn into a flower and produce pollen.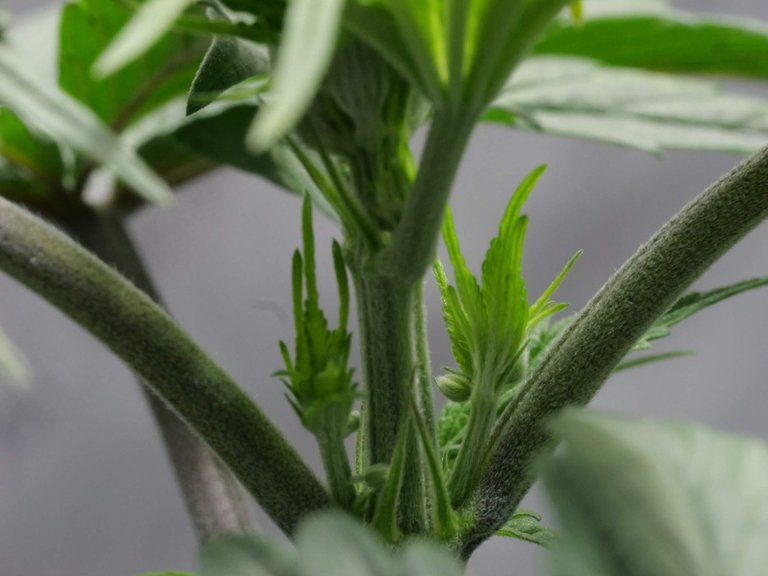 Here is the second plant, the dwarf showing signs of being a male as well.. damn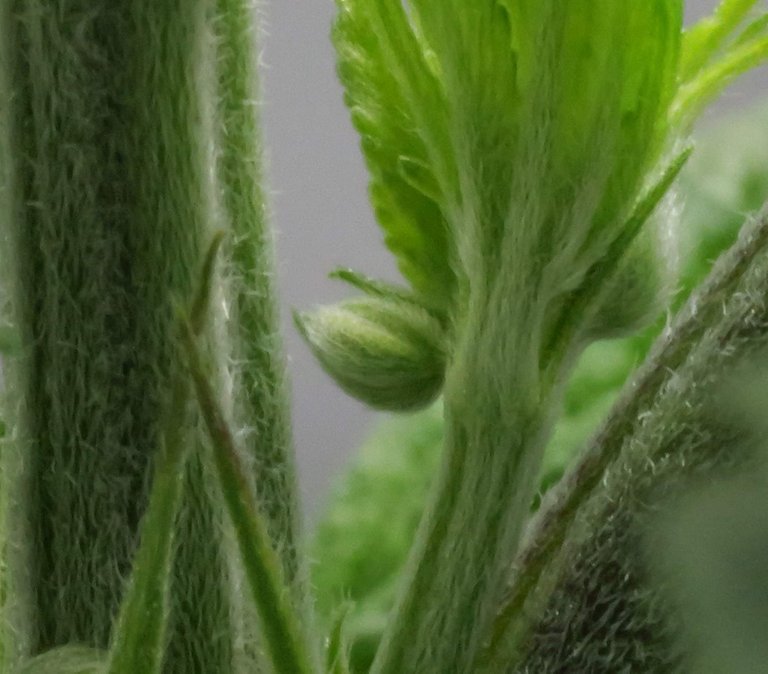 I have had males in the past, growing some seeds a friend gave me when I lived in California. So it is not my first, and probably not my last.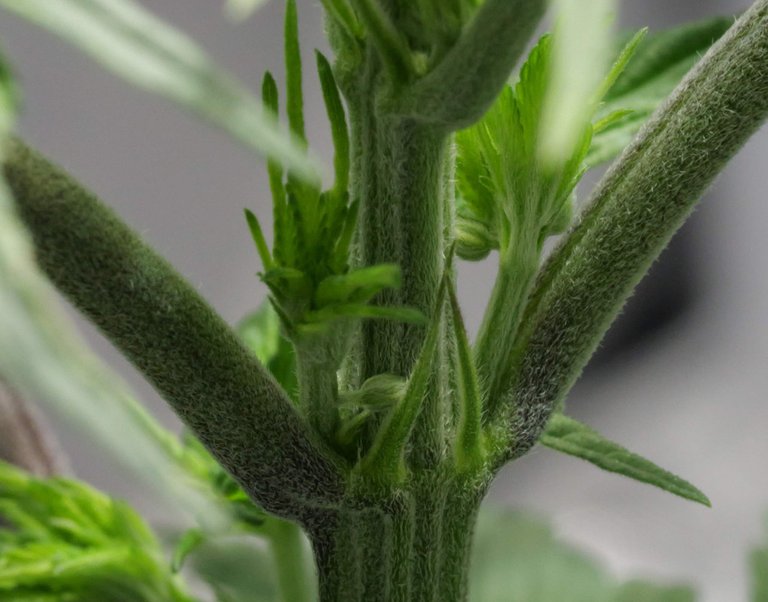 Was hopeful those long spears would turn into what I know as the female genitalia though I saw those buds form first and that tells me its a male.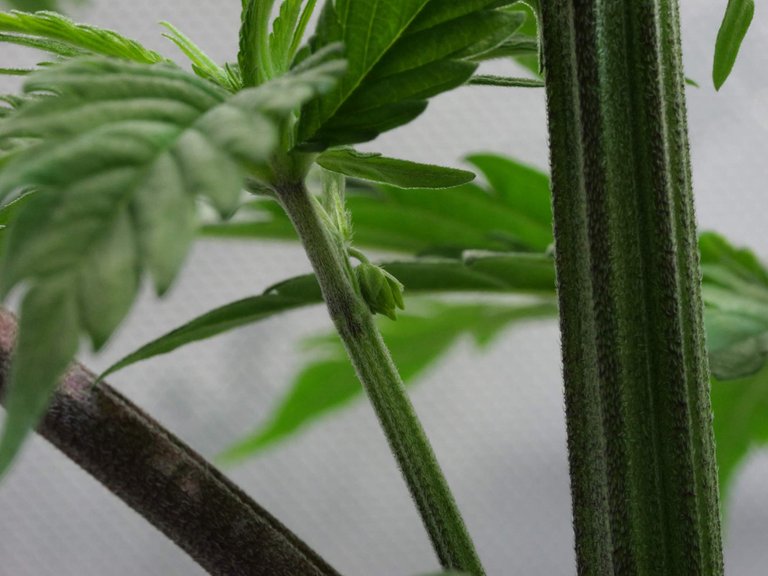 If I let them get too far along, the flowers will open and spread pollen all over my grow room. Making it possible for female plants budding to get seeded.. Not what I want.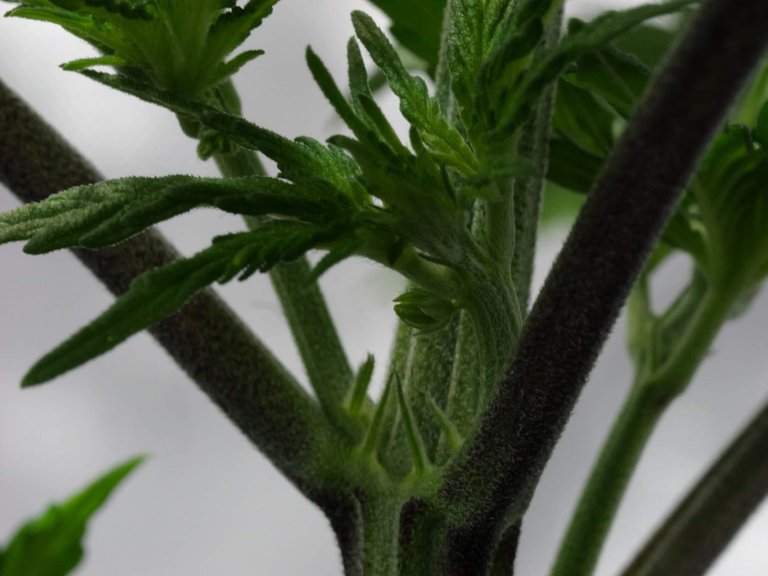 So what's next?
Going to kill the males and make some tea out of them. Then start some more seeds and hope for the best with them. All and all its not a waste, as I hope the tea will be strong.. We shall see.
Special thanks to the Weedcash and Canna-curate community for helping me ID these and all the support along the way.
---
---