Found a little cannabis dispensary seed!
When breaking up nugs sometimes a gift will drop out of them. A little seed that could be viable or not be any good at all. Though for most they would never chance growing it, due to laws or just not having a green thumb. Well luckily this seed fell out at the right place and time for me, and now I hope to try to grow it. Hope its not a male, and hopefully it germinates at all. It is unusual to find seeds in facility grown cannabis. As the workers there tend to pull out males before they can pollenate. Well I guess they missed one.. or this is a dud seed, which I hear does happen. But until I try to grow it, hard to say what will happen.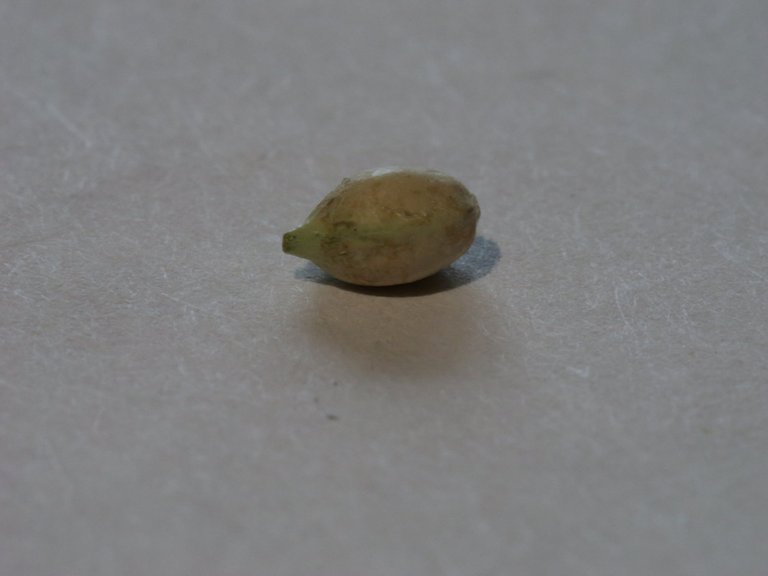 | Camera Model | Lumix GH6 |
| --- | --- |
| Lens | Olympus MSC ED M. 60mm Macro lens |
| Filter | none |
| Aperture | f/16 |
| Shutter Speed | 1/25 sec |
| Film Speed | 3200 |
| Spectrum | Visual Light |
| Wavelength | 380 through 700 nanometers |
| Location | Central Virginia USA. |
So what strain is it? Could be one of two:
Possibility one: GMO Cookies aka Garlic cookies
Possibility two: Sour Banana
https://www.leafly.com/strains/sour-banana
https://www.leafly.com/strains/gmo-cookies
As these were the strains I had at the time when we found it. It would be great to get a plant from those two, both great strains. Not sure if I could tell them apart though.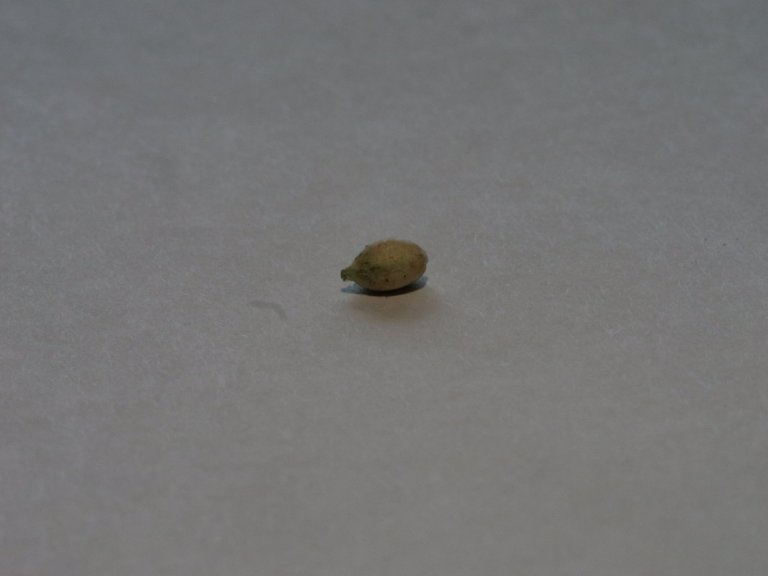 The seed itself should be good for a long time. I will keep it away from light and in the house where the climate is controlled.
Ah damn my camera has a hair on the lens, sorry about that.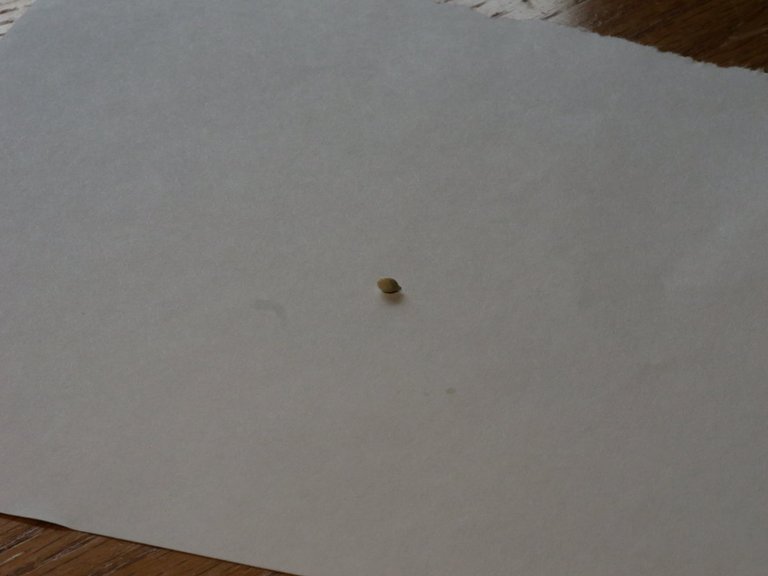 Amazing just this tiny little seed can form into a giant cannabis plant with the right conditions.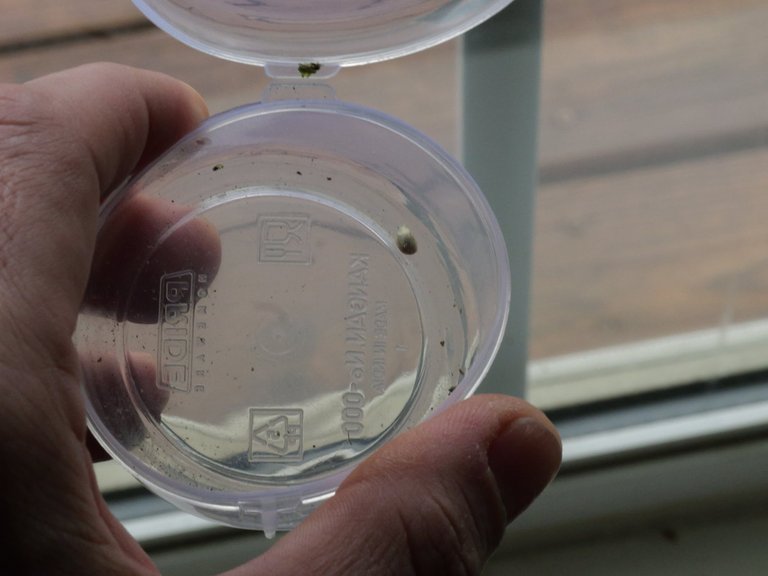 For now I will keep it in this little container, I will save it when I plan on doing some one off grows. But with my next batch of cannabis plants I wanted to do a SCROG technique using netting. To do this I need all the same strain, so one seed does not really work well for this need unless I cloned it. Which is a possibility, but would extend the grow time quite a bit taking cuttings from the mother and then vegging those in addition to the seed germinating.
Super close ups: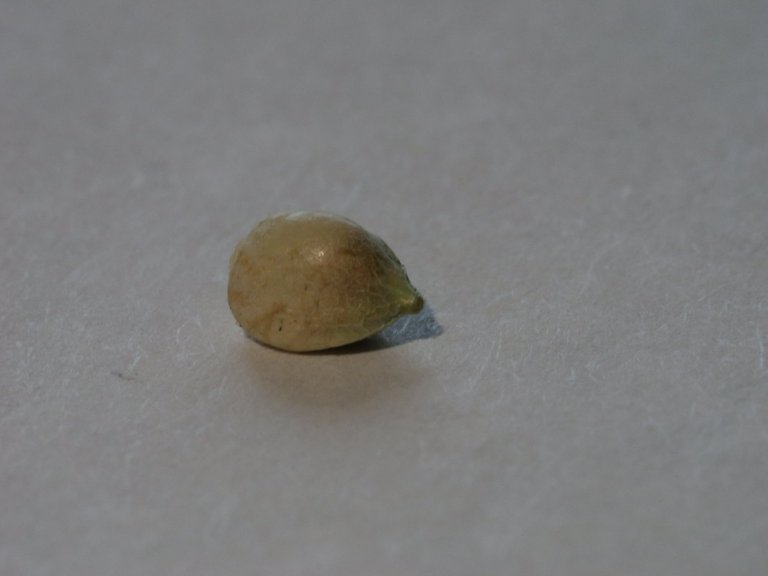 I cleared that hair off my sensor and got some close ups of the seed. I placed it on a sheet of white paper, we can actually see the fibers of the paper as I got very close.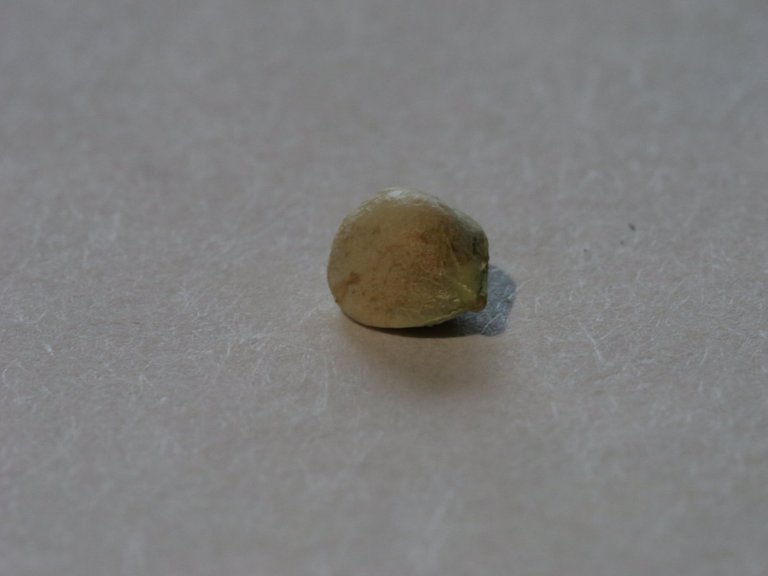 Looks healthy with a slight green color to it. Using my cell phone flash light to help light up the seed for a good close up.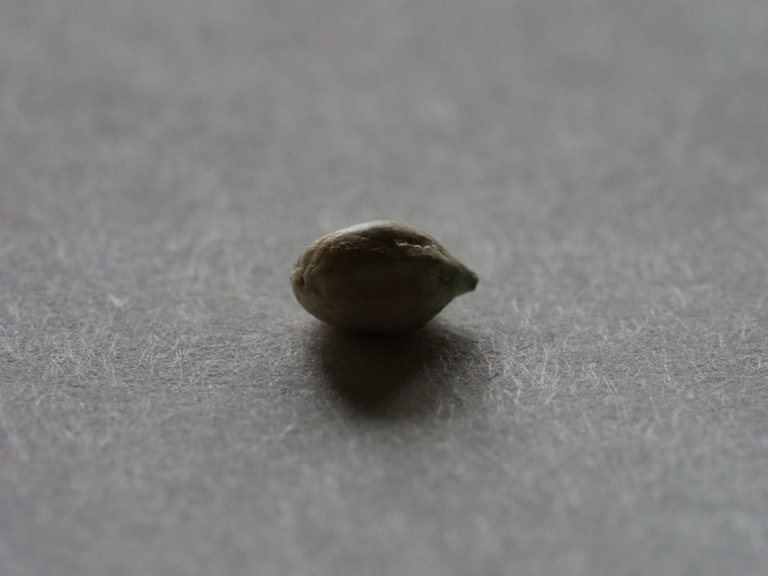 I will do another update when I use it, but would like to get through some other grows before I try it out. But none the less I will save it and sow it when its a good time.
---
---