Collecting kief while trimming and packing a bowl of it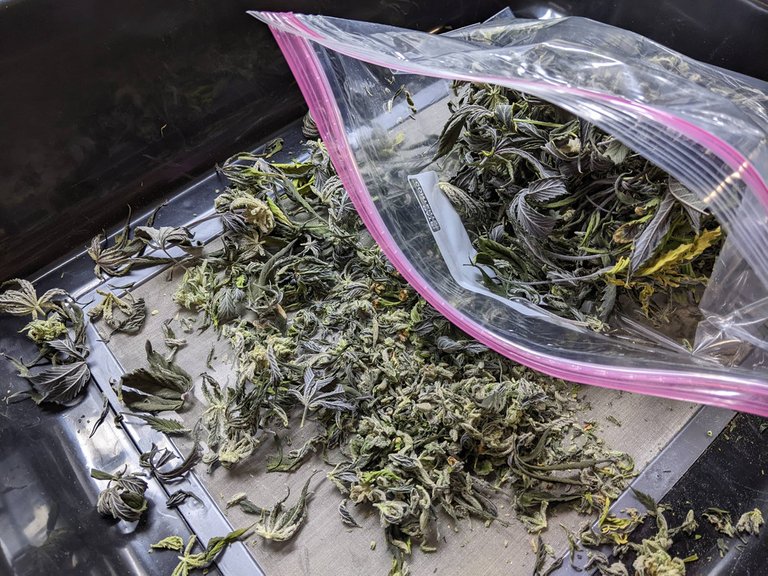 While harvesting my plants, we worked over a screen tray so any crystals that fell off could be collected. Since we have trimmed a few plants, now we had quite the layer of kief building up. I plan on using these cuttings from the buds later on. I place it all in a bag. Its great to have all this byproduct, its just about getting creative with what you do with it.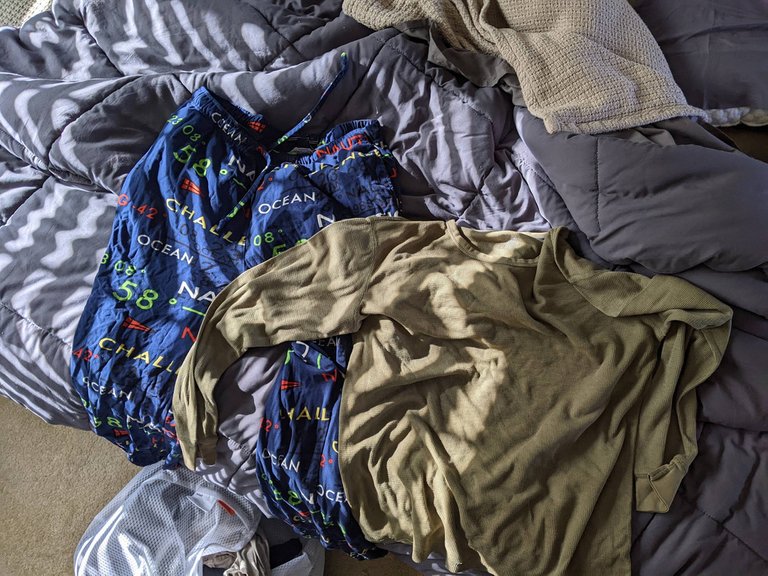 It all starts with getting clean, and having fresh clothes. Do not want to have anything fall in if I can help it.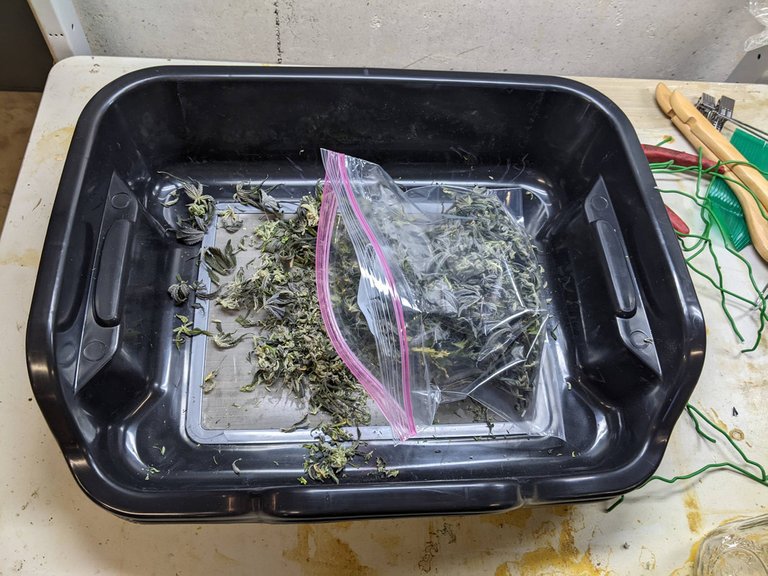 Crushing up the leaves a little as I put them across the screen and then bag them up.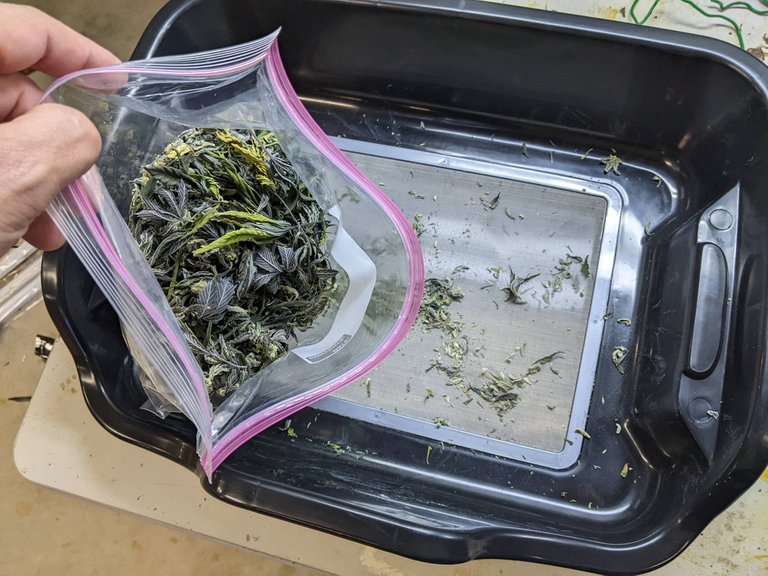 Loving all those black leaves inside. So many of them are sugar leaves.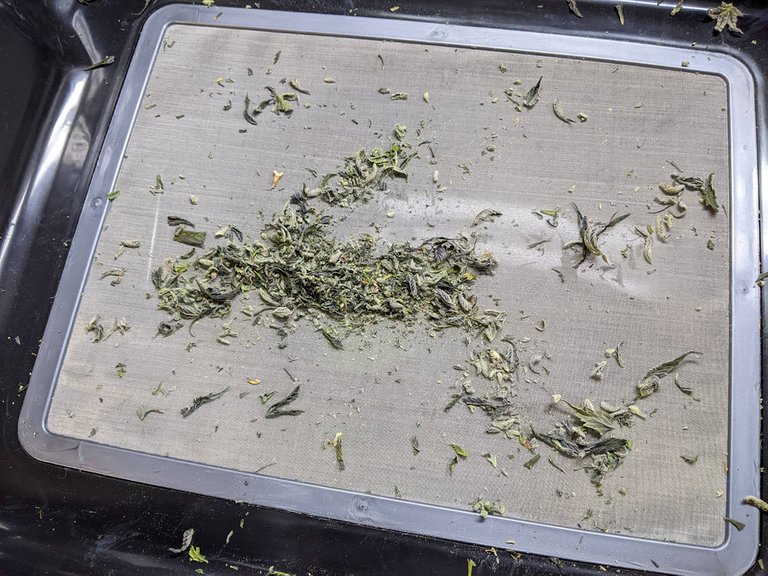 Once all the leaves are scooped up I pour the rest into my plastic bag.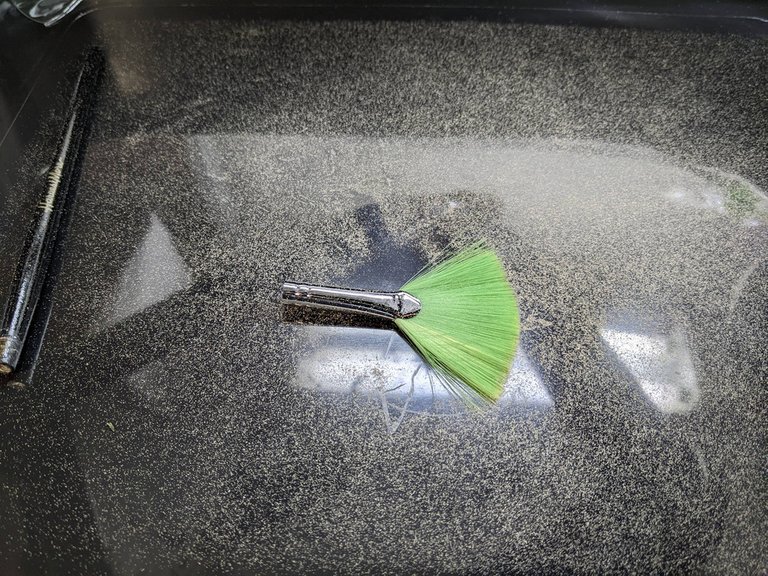 Now we are just left with cannabis crystals underneath. Time to sweep them up.. Unfortunately the kit came with a broken brush.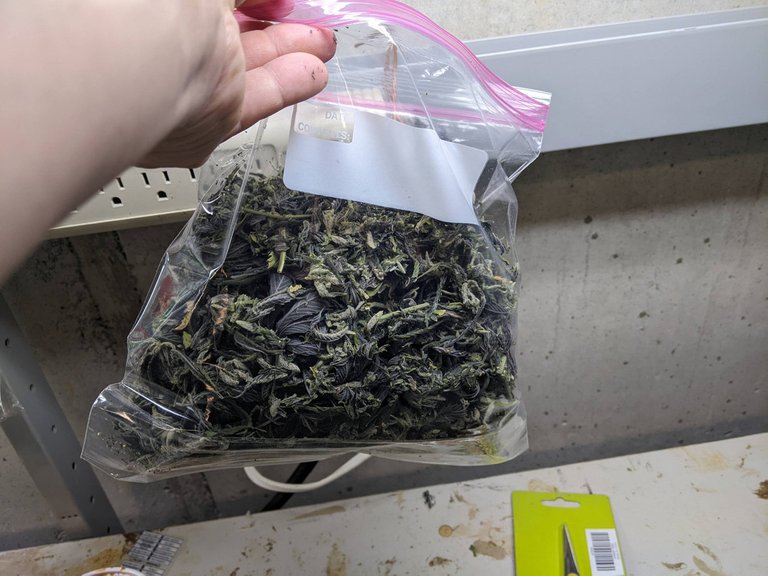 Theres the bag, in there are cannabis leaves, sugar leaves, and leafy popcorn buds.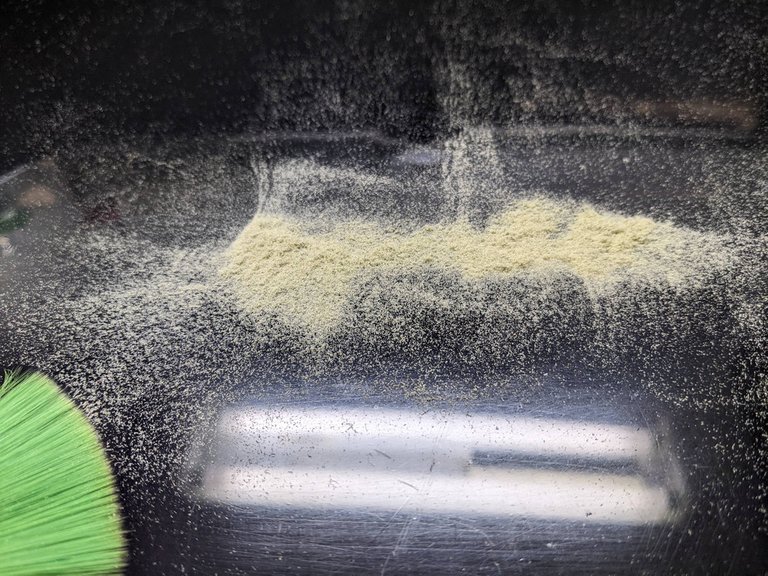 Once I sweep it up it becomes what we know as kief.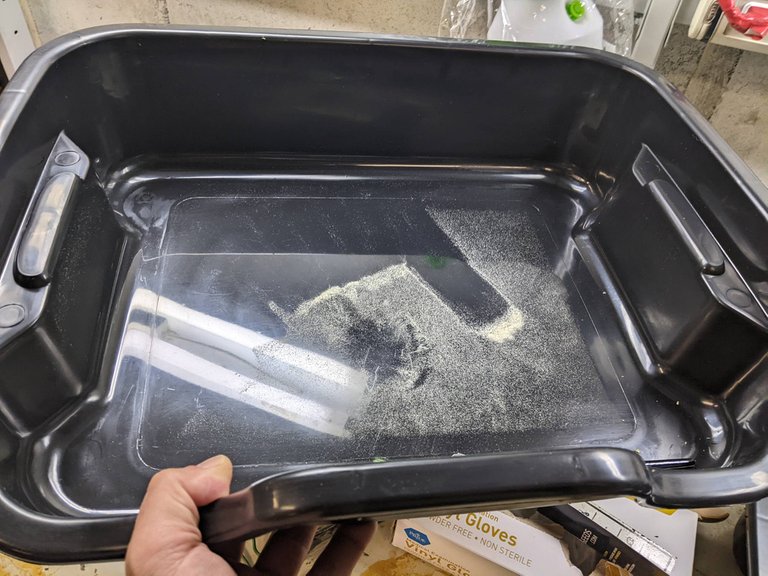 We can see the brush strokes where it was swept up.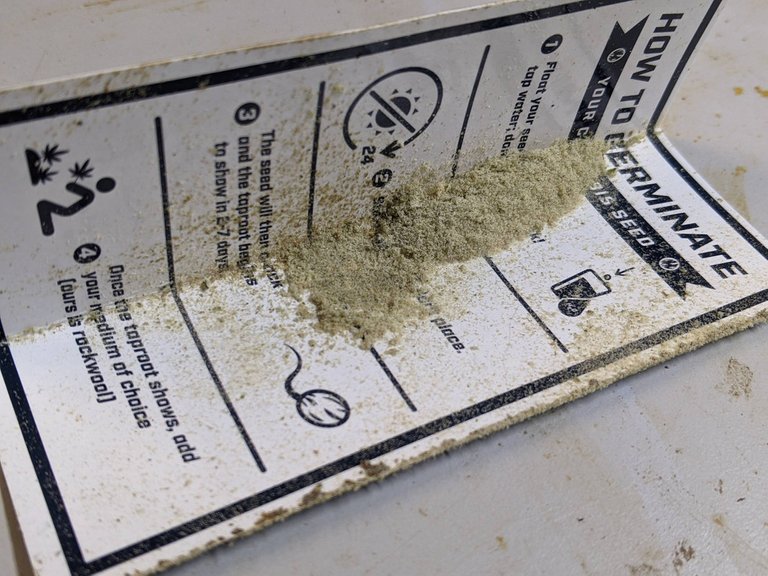 I collect it into a card and bring it into the lounge to put into a bowl.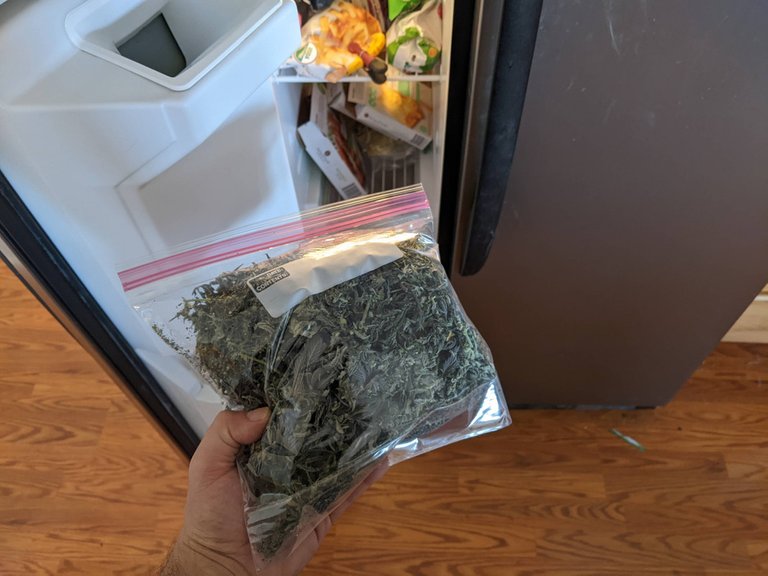 The bag of cannabis byproduct goes in the freezer, helps preserve them and also makes the crystals more brittle so they will separate from the plant matter more easily.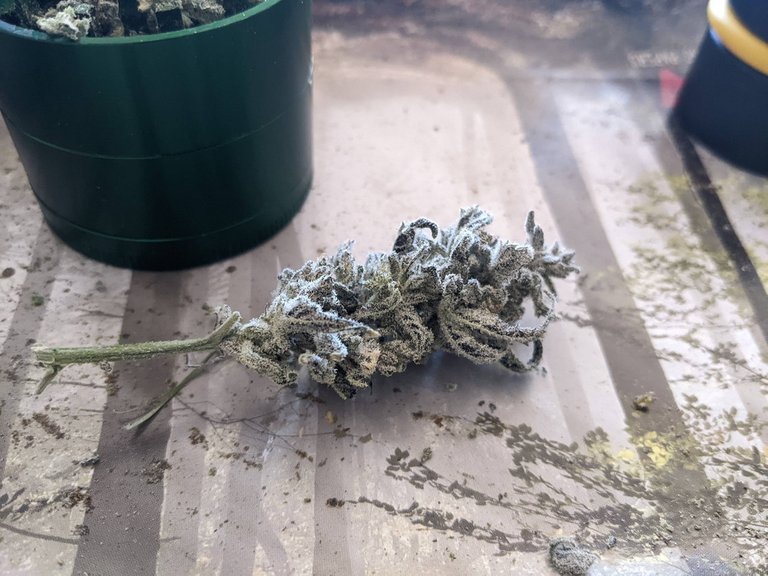 Now I am not going to just smoke nothing but kief, I need something at the bottom of the bowl to catch it. So we grabbed the most tasty nug we could find front my recent grow. Man so frosty! I am really happy with how my grows have come out, cannot wait to grow some known strains. Wrapping up on what I got but planning on starting some new plants this spring.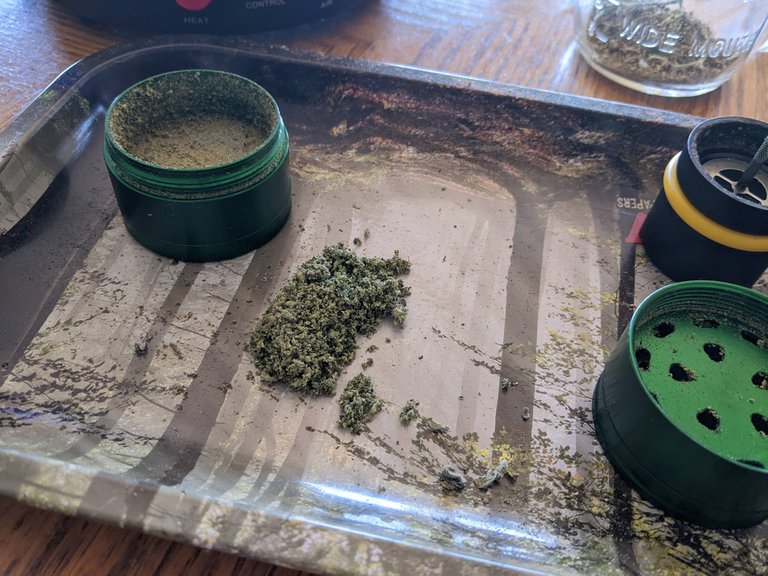 It goes into my grinder, and breaks up nicely. This cannabis is about 15 days old so its just enough to smoke. It stuck together real good and could tell it was a little on the wet side but good enough to smoke thats for sure.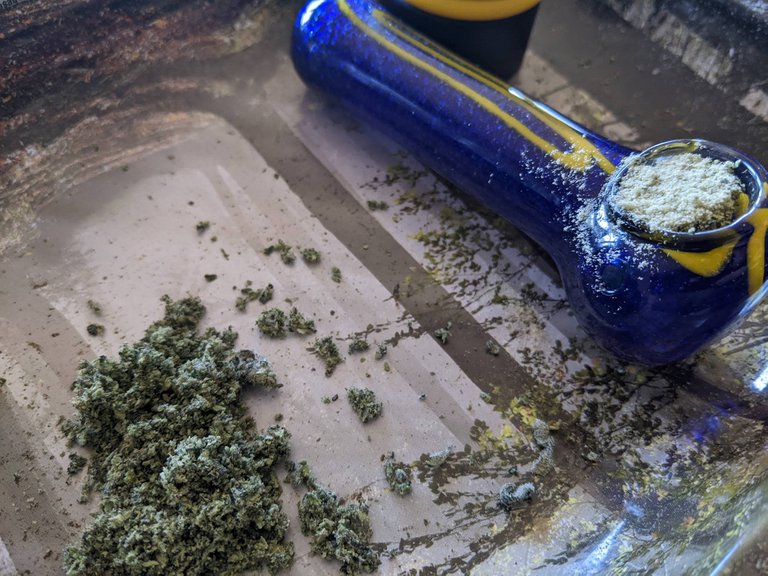 We put the ground up home grow at the bottom and the kief collected from the trimming trays on top. Man it was powerful!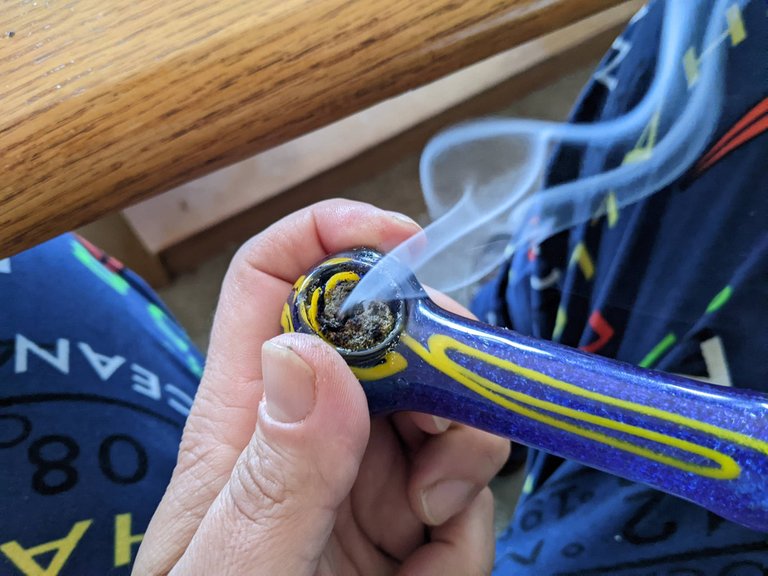 It burned really smooth and for such low cured cannabis it tasted great. It burned strong and had to fan it out to take a break. Really happy using everything that I have grown to make my own bowl. Now with my cannabis curing I can start to enjoy it as well, and it really does seem to just grow on trees as they say.. hah
---
---