Cannabis seeds have sprouted – now they go into dirt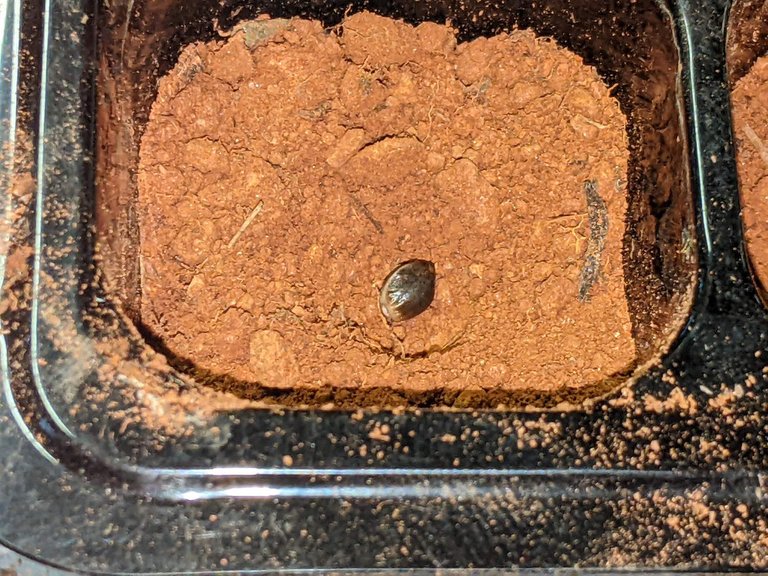 The seeds have cracked open and sprouts are forming, I moved them to dirt yesterday and waiting for them to emerge from the soil. I collected some native dirt from my property, its heavy in clay so it should retain moisture really well. I hope to use all native dirt from my property to do my indoor grow, and then add liquid fertilizer as needed. Normally people would go with some miracle grow or some other garden store mix, but I want to try something new and use what I already have outside.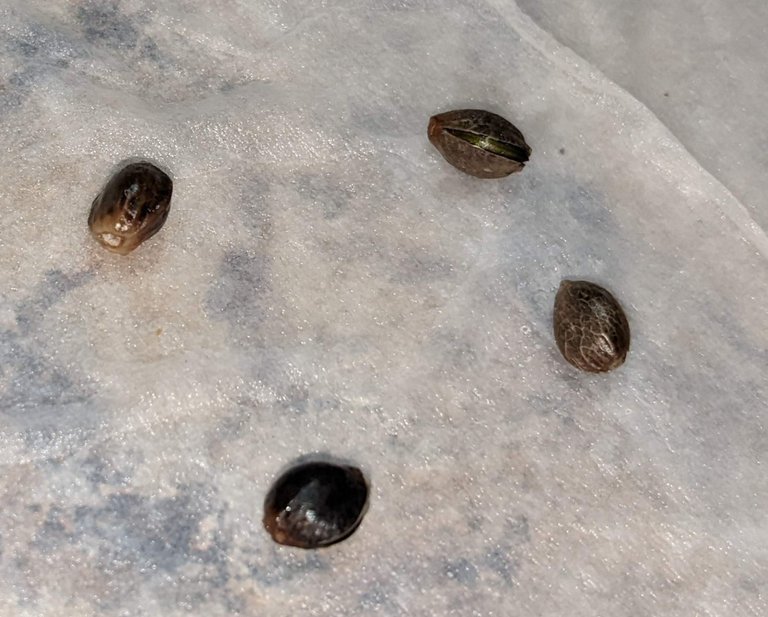 Cracking can be seen in the upper right seed, and a thin white line of sprout forming on the lower left seed.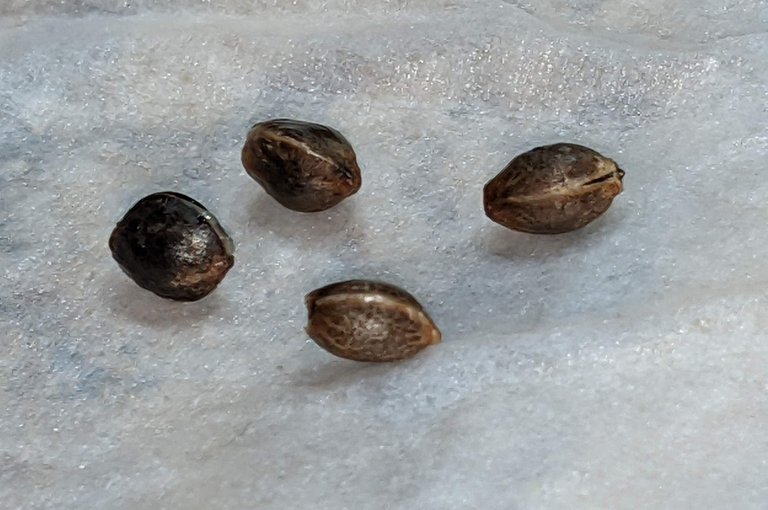 In the past I waited until a tail formed, but I took the advise of the Cannacurate community and put them in the dirt as soon as I saw them crack open. Honestly I am a little out of my element growing from seeds, I always prefer clones when I can but I will always work with what I have. In my short time growing in California I only grew one plant from seeds, and all my others I got as clones.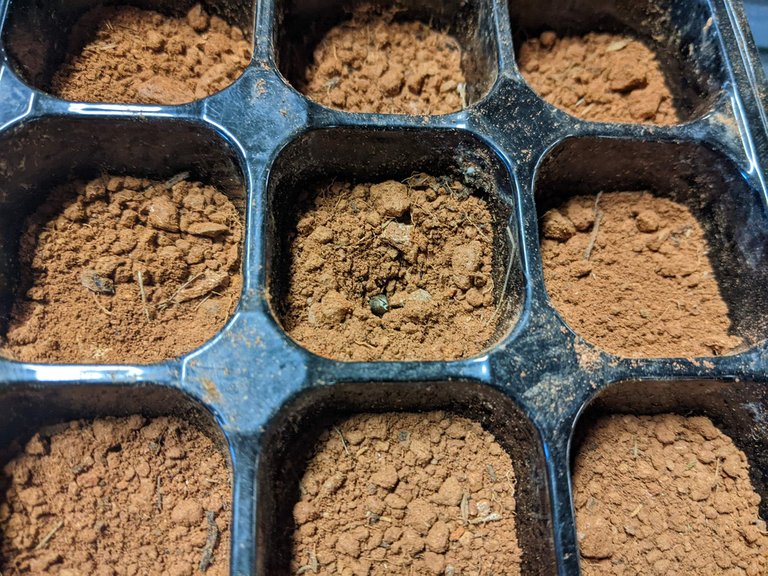 Where I live in the South we have some of the most fertile dirt out there, and since this is the first state in the whole region to allow home grow I figured I should try a grow in red clay.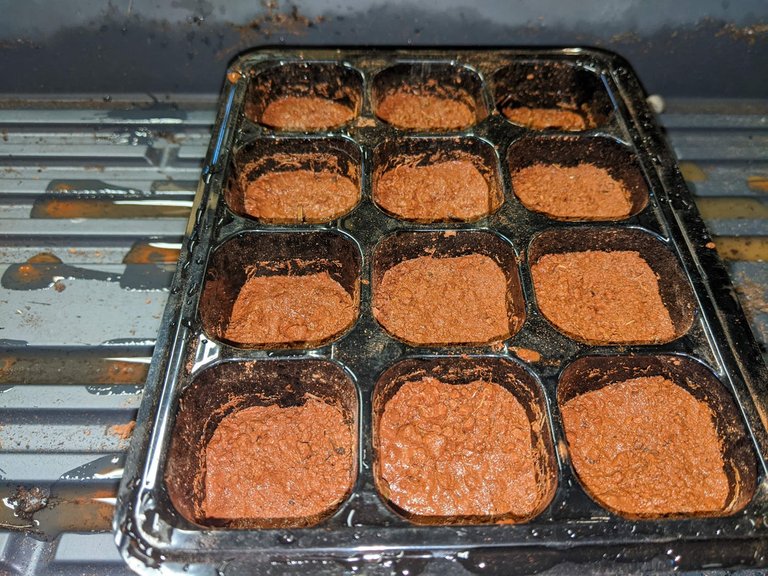 Wetting the soil after adding the seed was not the best idea, I had one float up to the surface and then had to push it back in. Hopefully I did, hard to tell with the muddy water. Also I think I should have added more dirt, to bring it up to the rim. Hopefully the sprouts wont be too leggy because of that. Or run of out dirt too early. I can pop the out of their cells whenever and put them in pots.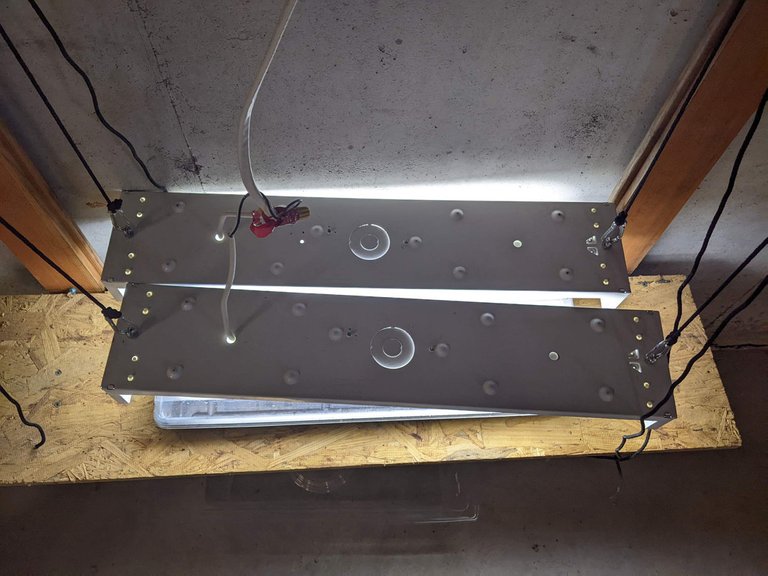 I am currently leaving the lights on 24/7 but will change to a 16/8 cycle once they have sprouted and formed some leaves. I got the lights as close as possible to the humidity tents. The lamps are just 6 inches or so from the surface of the soil.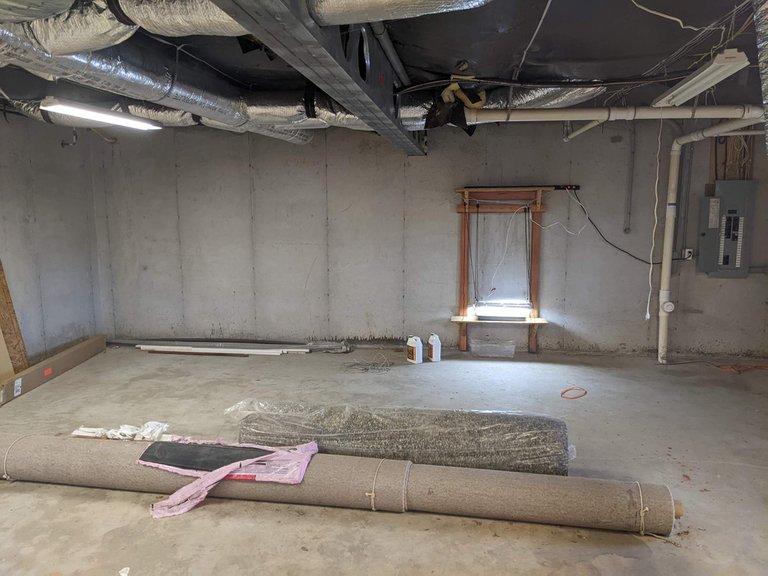 My little grow corner is looking lonely, but next week my grow tent should be here. And some of my other gear should start trickling in. Then I can fill out that corner of my basement.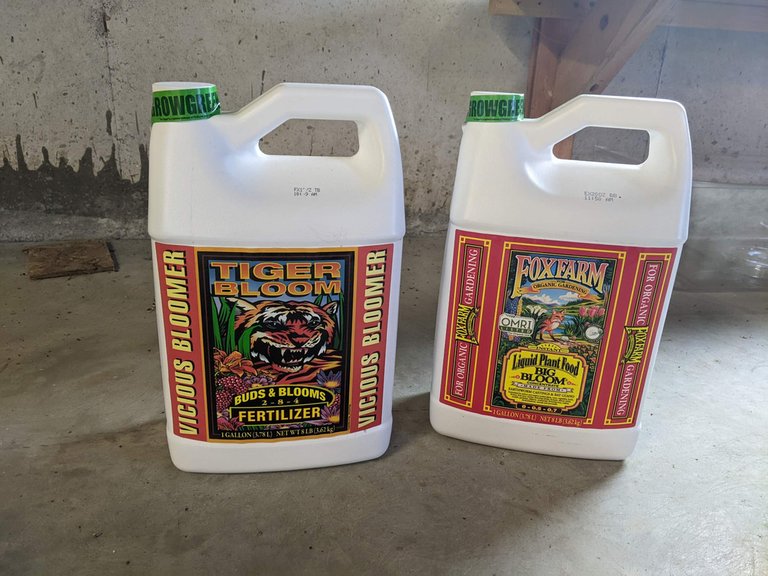 Speaking of which, some of my fertilizer has arrived. This stuff will be used during flower, I have some big grow on the way too for the vegetative states.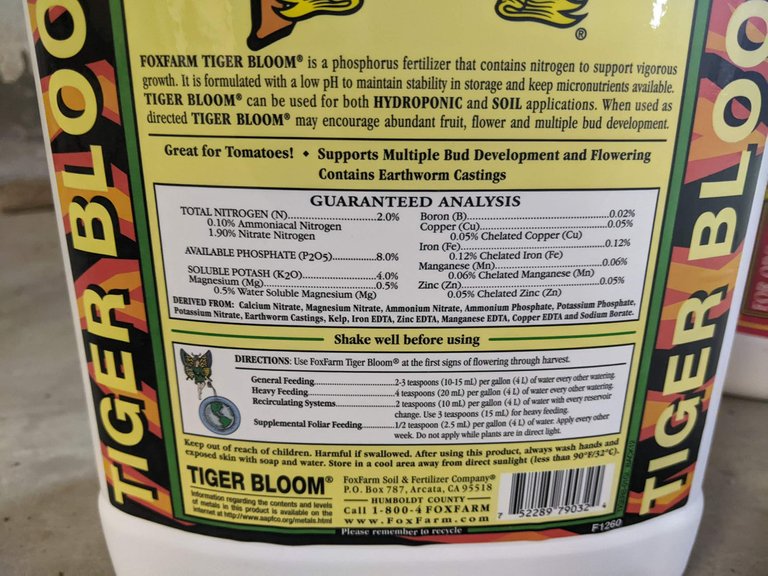 We can see this stuff is packed with important minerals and resources for the plants to use to maximize their yield.
Special thanks to the Cannacurate discord for the support and help they have been providing me. Especially @jonyoudyer and @derangedvisions
I will post updates when I see the sproutlings emerge from the soil. Since this is wild dirt I may get some competing weeds, will pull them out as needed. But I have to wait to see what kind of secondary leaves form, as the first that emerge with the cannnabis plant looks like any other sprouting out there.
---
---