A new home – A new life

For the last few months I have been moving across state lines to a new home. I bought a property in Virginia, and am now moving into it. My good friend @lost.ryulincoln is going to join me on this new adventure in life and we are planning on starting a farm along with his girlfriend and my partner. I bought a property that has a lot of resources on it, clean well water, a spring fed pond and many creeks and other ponds all around the area. There are multiple Wildlife Management Areas all around me making this area quite dense with wildlife.. Just what I was looking for.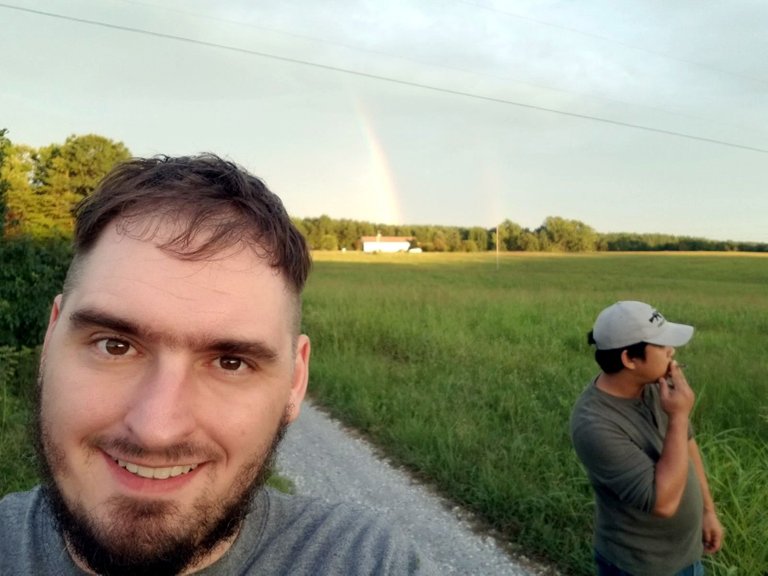 Why did I pick Virginia over anywhere else in the South?
Because of cannabis legalization and home grow.
Being from California it was quite disappointing how slowly Georgia was moving as many states all around the country legalized. So when I heard about Virginia legalizing I paid attention. And eventually life just happened to work out where I could move to a legal state. Very soon I will start growing some Cannabis plants and blog the process as I do it. It feels really good to not worry about prohibition anymore.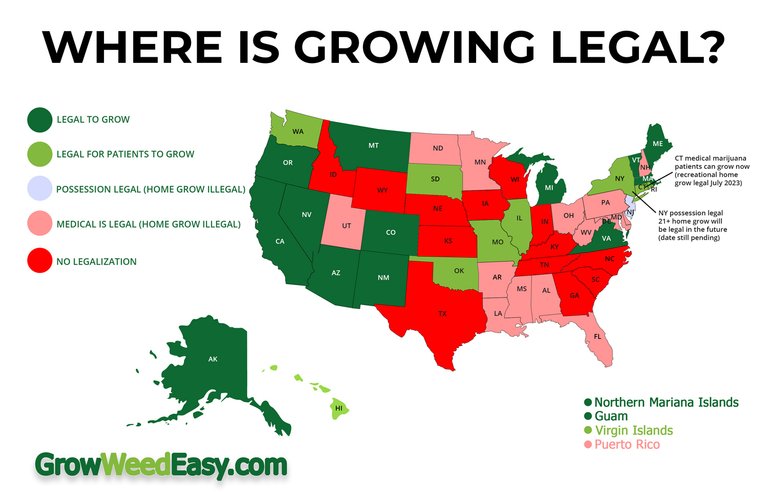 Source: https://www.growweedeasy.com/where-united-states-cannabis-legal-to-grow
As we can see in the map above, Virginia is completely by itself in the South for having the ability to grow cannabis and being a legal substance.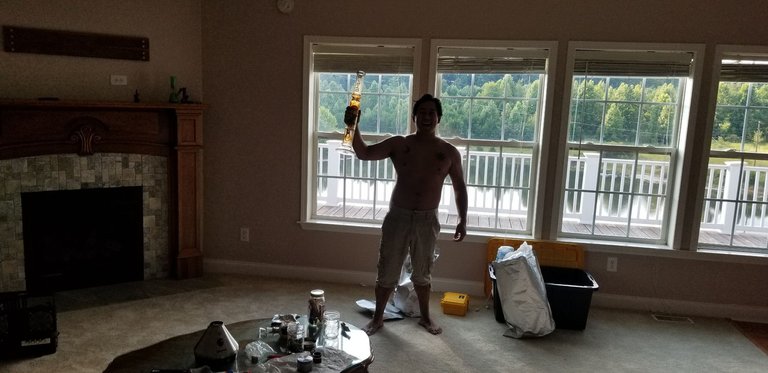 So what do we get to do in a legal state? Consume cannabis without being treated like a criminal. So we celebrated our arrival with some cannabis, broke out the bong and got enjoying our new founded freedoms.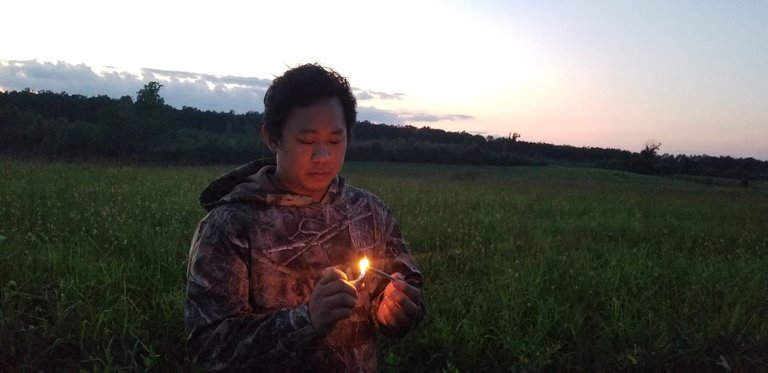 As the day cooled down, we decided to take a walk to the mailbox. Took us around 30 minutes to get there, along the way we enjoyed a joint. Our walk is on private property so we can enjoy smoking as we walk down our country road.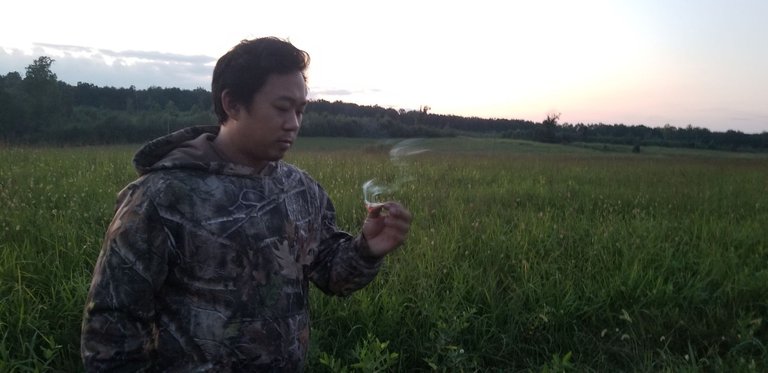 With our cone lit up we got to enjoying the wildlife all around. Many birds, insects and sounds of animals were all over this property. One of the reasons I picked it as its a suitable hunting spot.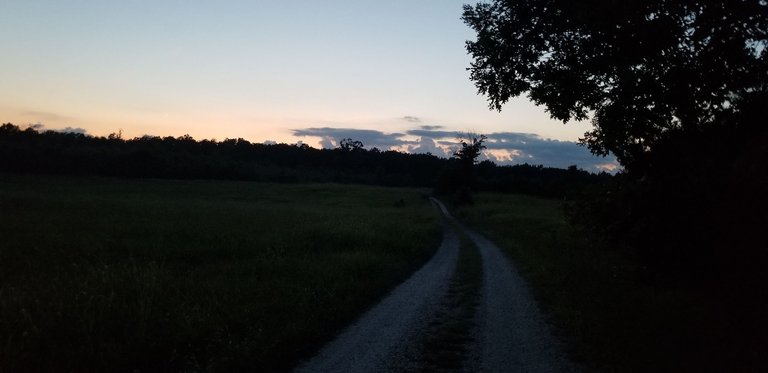 As we returned from the mailbox the sun was really starting to go down. But the sky was still lit up and we could see by the tree lines and a little bit of light.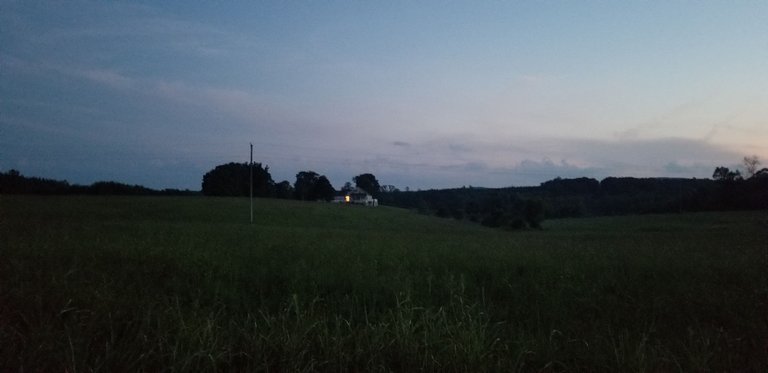 We could see my house way off in the distance, with the porch light left on.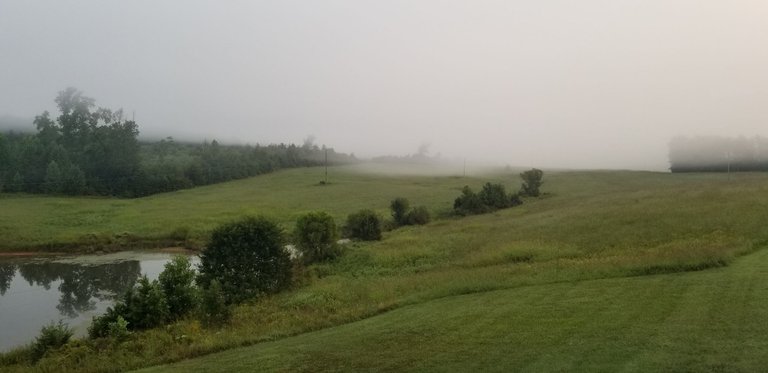 As we returned to the house we settled in for the night, and the next morning I woke up to a bank of fog rolling along my many acres.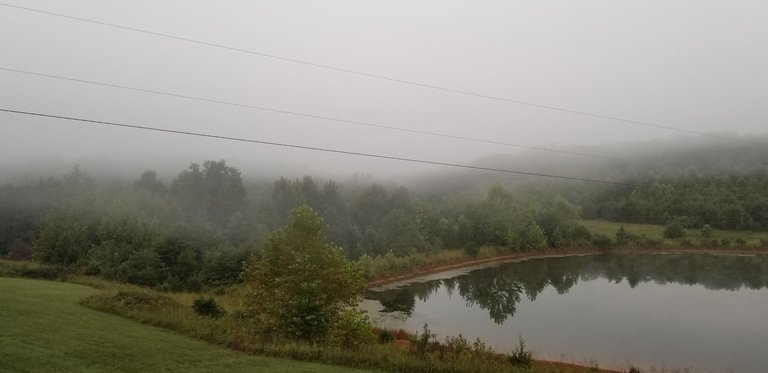 It was like this for a few hours until the sun came out and cooked off the fog.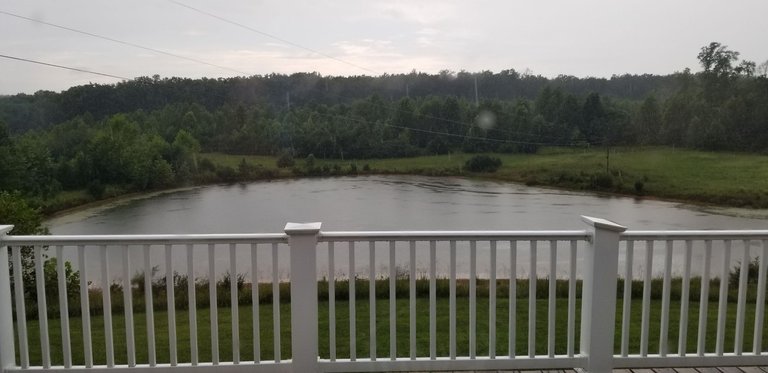 Later on that day we got some rain, and I enjoyed seeing all the drops on my pond.
A video clip of a short spell of rain and all the insects that emerged afterwards.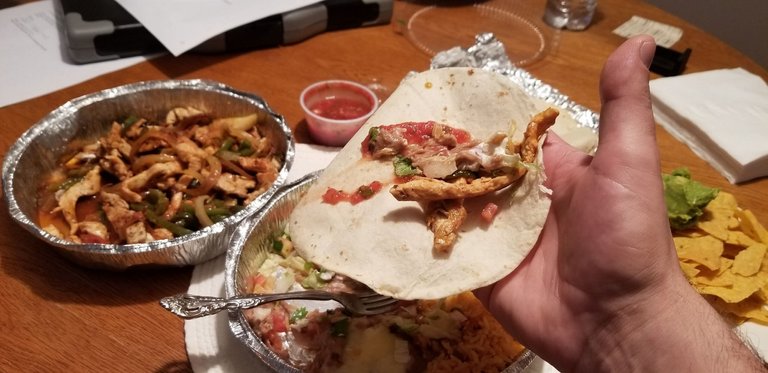 I packed a whole bunch of food for our trip, but we know about this Mexican food place not to far away so we got some chicken fajitas.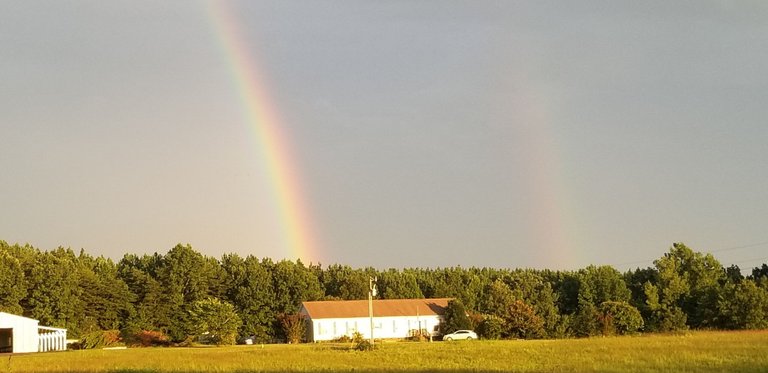 Any time the weather was good we went for walks, sometimes down the driveway and other times out into the woods. This day as we walked down the long driveway there was a rainbow. Actually two rainbows.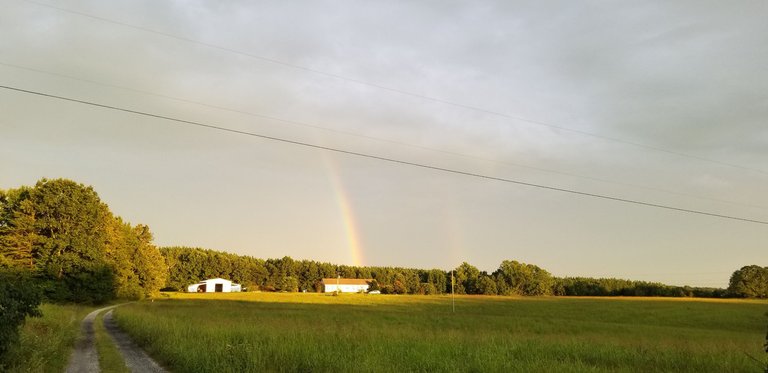 A recent rain brought them out and also cooled off this summer day making our walk more cooler.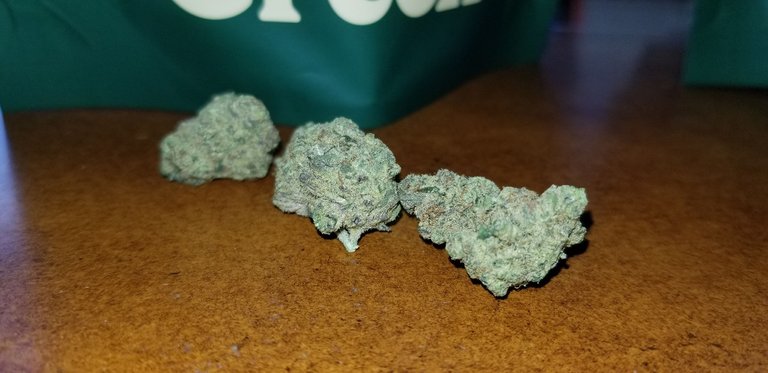 As a Virginia resident I have access to the medical cannabis program. I bought myself some Rebel Sour 3 above, a sativa dominant strain with around 16% THC.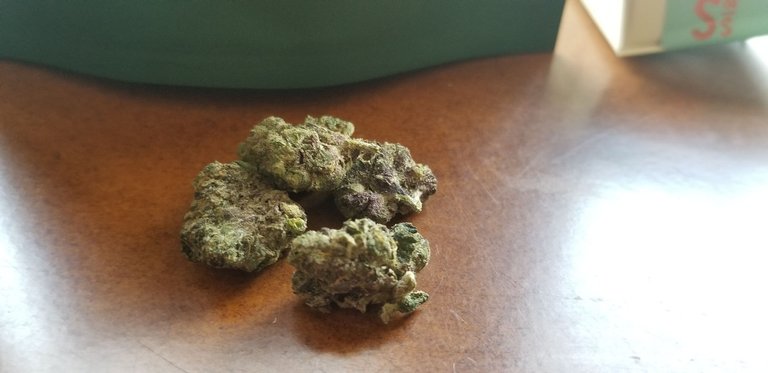 Sunset Sherbert 5 a indica dominant with some purple in it. 19% THC for this one.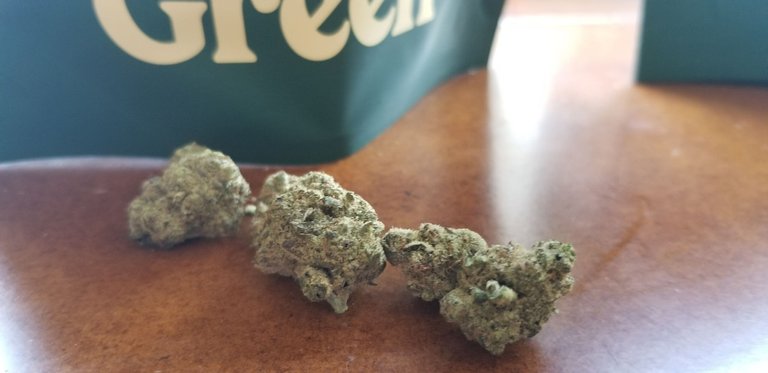 Heres the sativa again without the flash.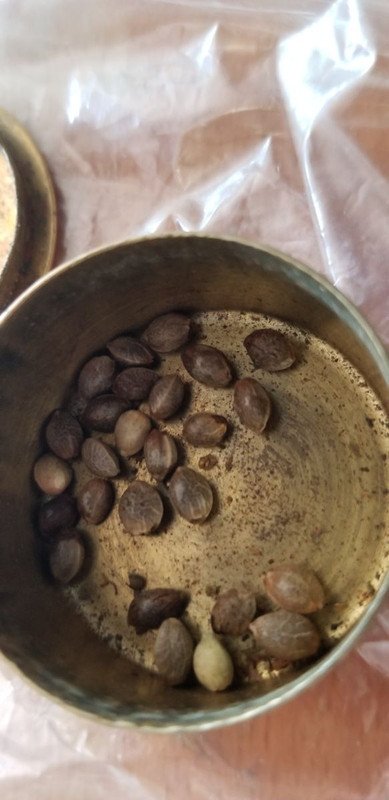 Since clones are hard to come by around here, someone gave me some seeds to get started. Hoping most of them are females.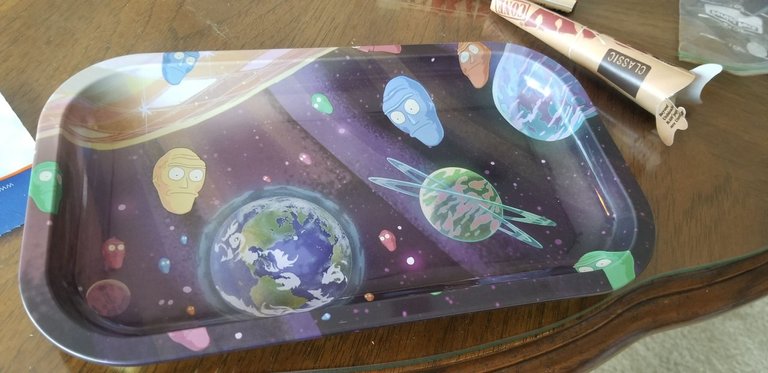 Picked up myself a new tray, Show me what you got!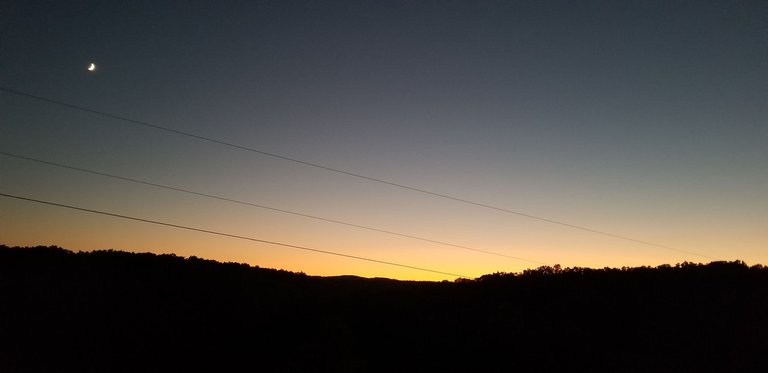 The sunsets are quite lovely, we can see the moon coming out as the light passes down past the tree line.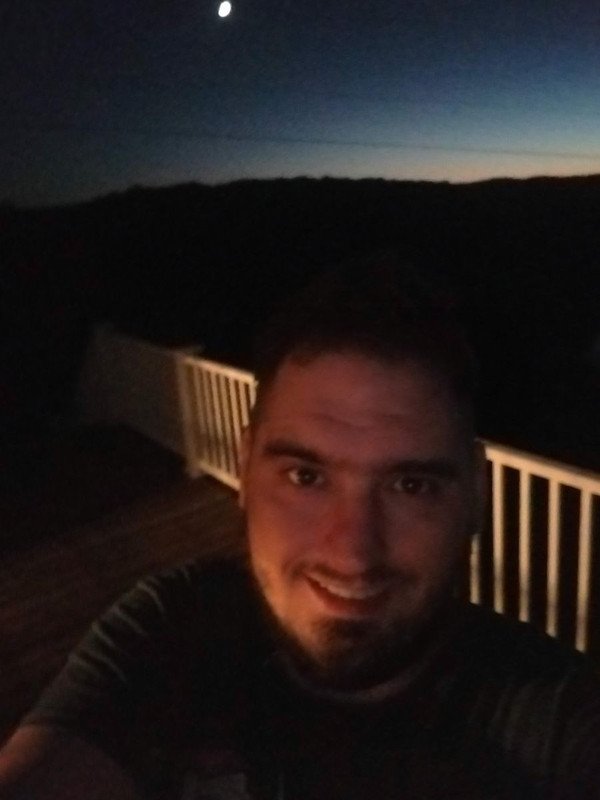 Hah selfie time, that moon was pretty bright. Out here theres not much light pollution.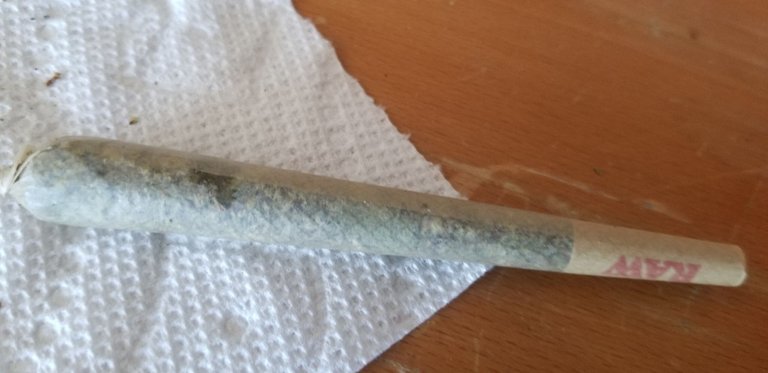 I rolled myself a cone with my medical cannabis and put some wax in there, time was slowed down.. And so was the burning of the joint, took forever to finish it.
Sometimes I just found myself staring out the window, a bunch of furniture was in the way but I moved it later. Part of moving into a new home, stuff is everywhere.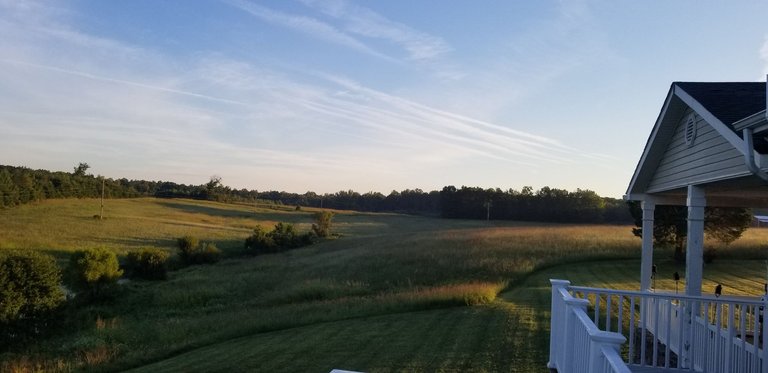 In the early morning the sunlight is cast across the rolling hills, where I live the Appalachian mountains are not too far away. So we have some amazing rolling hills here.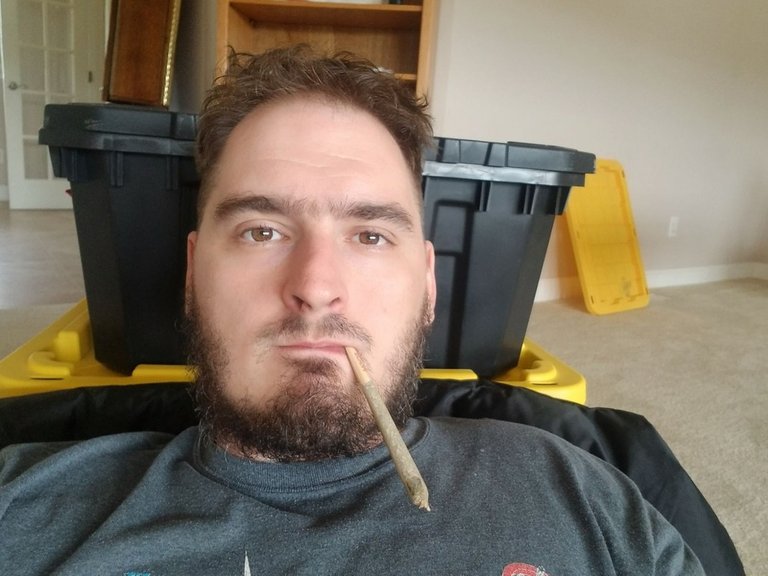 A selfie with my newly founded freedom hanging out.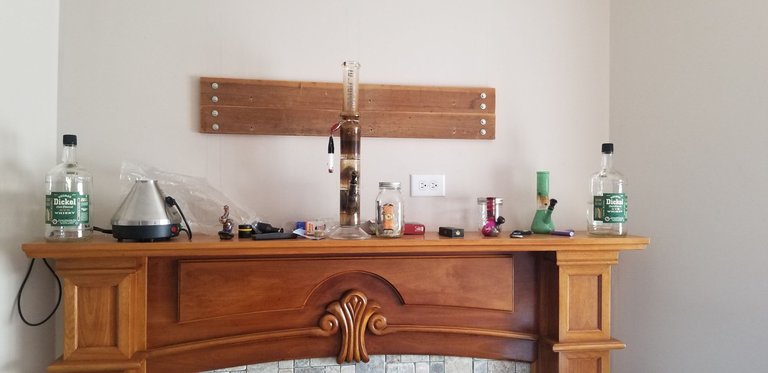 Our fireplace mandle is well decorated, with two bottles of Dickel rye wiskey and a bunch of smoking and vaping gear.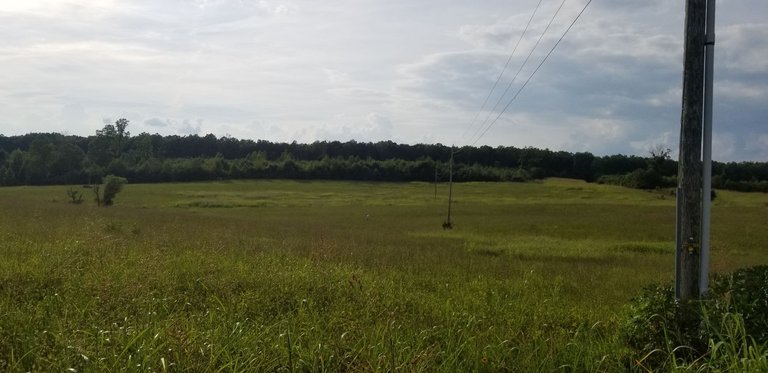 One of the days walking back from the mailbox @lost.ryulincoln decided to just walk through one of my fields. It is Dove season so he wanted to try his luck. He just ended up getting torn up by chiggers.. Can you see him? Hes in the picture above.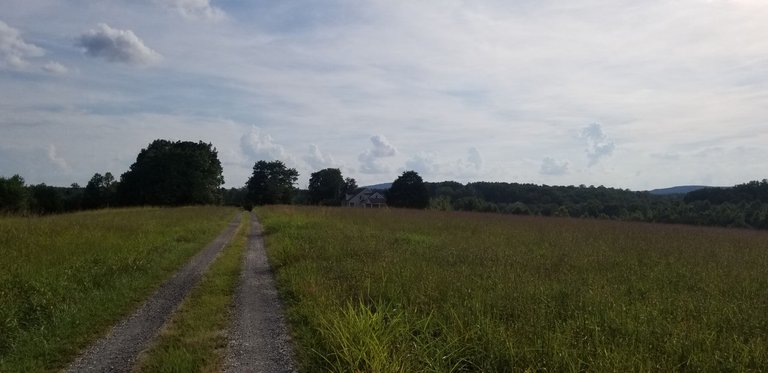 As we walk back to the house, the clouds were coming out and another storm was one the way.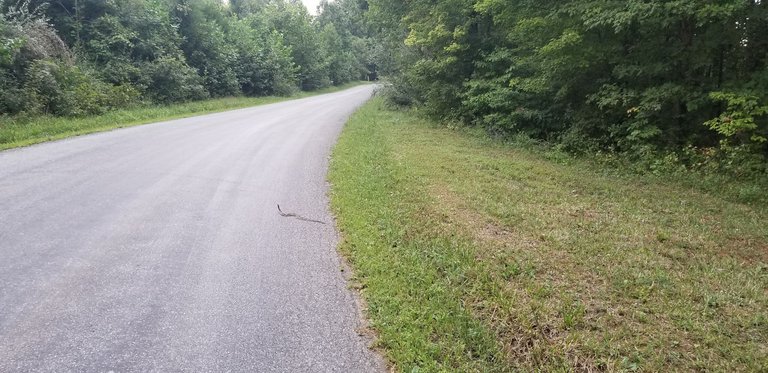 We came across a Copperhead and helped it across the road.
A short Youtube video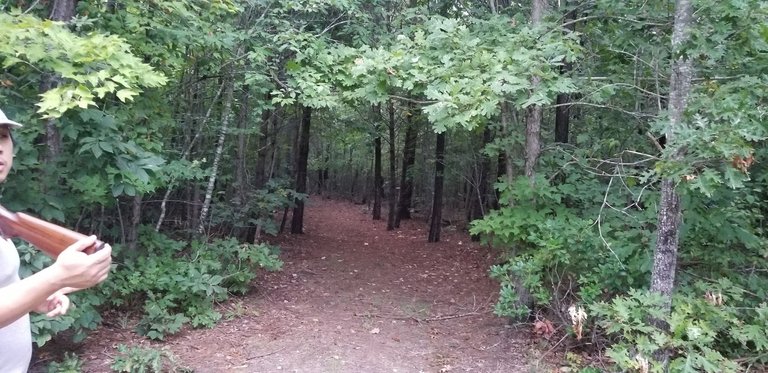 As we are discovering everything on this new property of mine, we came across a forest trail. Lots to explore, we set up some trail cams to see what passes by.. animal and human alike.
So what's next?
There is lots to do, we need to install Deer fencing at least 8 feet tall around the area we want to start some fruits, nuts and veggies in. Otherwise I will be quite disappointed when they just show up and eat the young plants. So we need to get any utility lines marked and get to digging, we plan on renting or buying a tractor with an auger bit. Drilling holes for posts and laying out fencing using the tractor. It will cover a large area so its quite the project, but with the amount of Deer we have seen the property already its going to be needed.
We also want to get Ducks, Chickens and start some Bees again. So some out buildings may need to be setup for the Chickens and Duck houses on the pond. Also considering putting up a dock so we can walk out on to the pond.
Though as Autumn and Winter closes in, I will need to see how bad they are in Virginia. From what I hear it snows more and it may be colder, so some of the farm work may just need to resume in the Spring of next year. But still planning it all out now so we can hit the ground running once the season warms up next year. I will blog about it a long the way, and starting all new plants.
I am glad I picked land out in a rural area, I feel much more at peace and this really feels like home. Though the environment is all new to me, but something I am quite attracted to and looking forward to making some great progress on my homestead with my close friends.
---
---