Organic Grow Room Living Soil Experiment Grow 3 - #10
---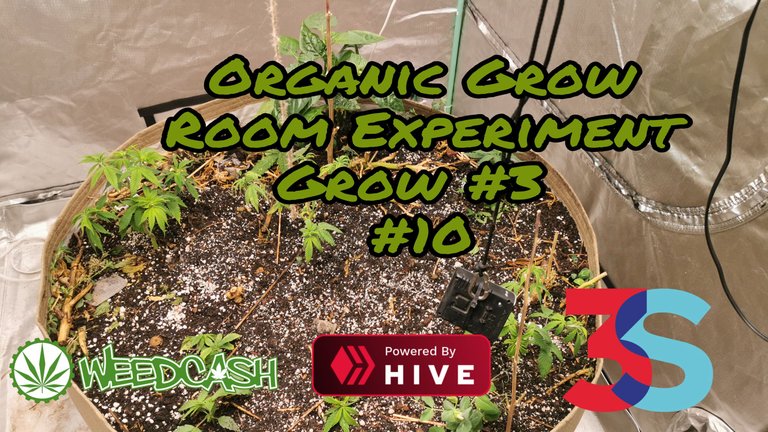 Another big update to the garden today, I have decided it was best to move the 2 other plants from the outdoor stack and add them to this pot. This will give me a total of 3 regs and 2 autos.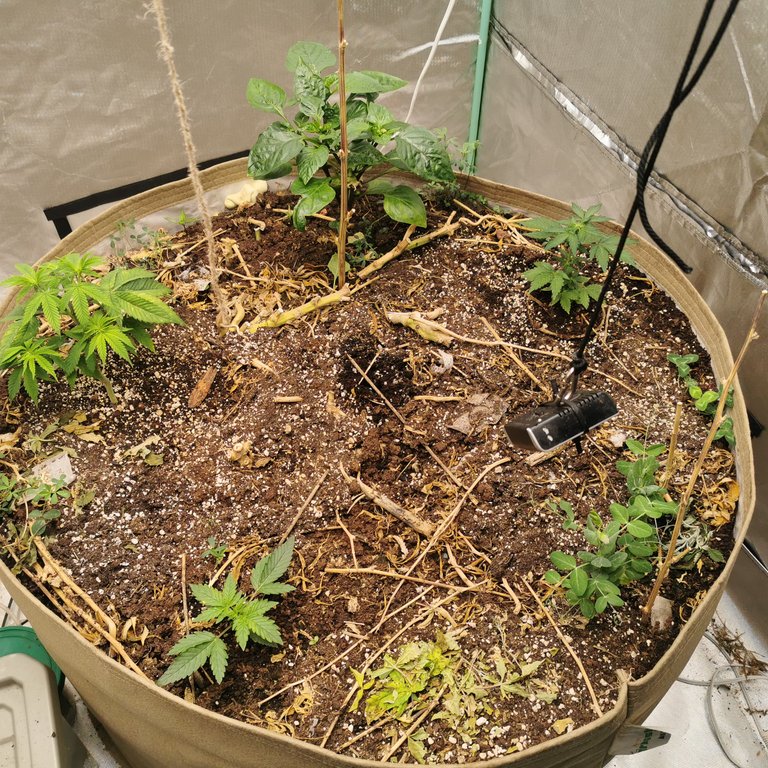 OLD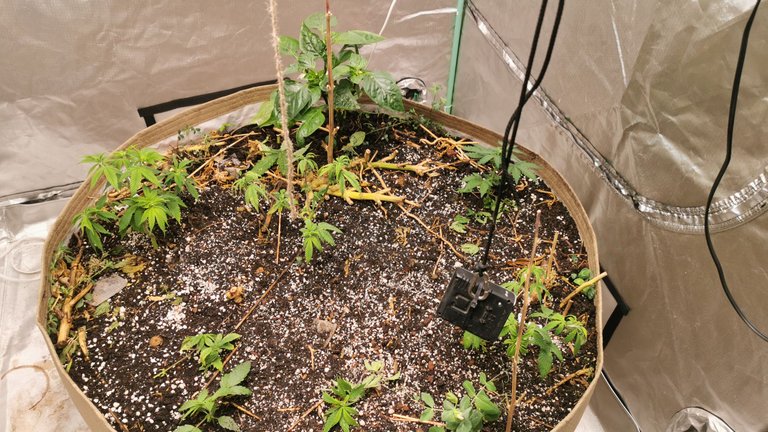 NEW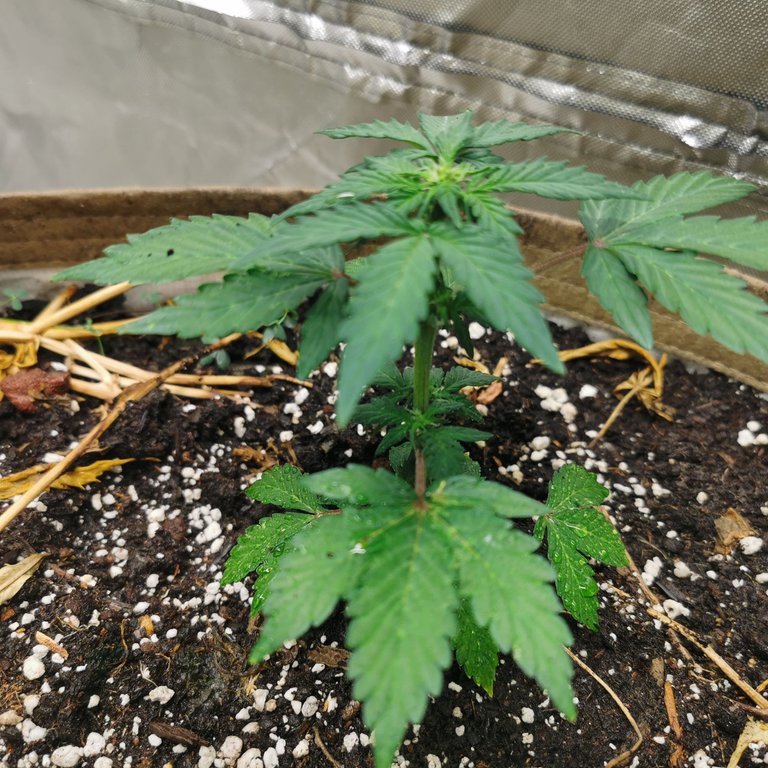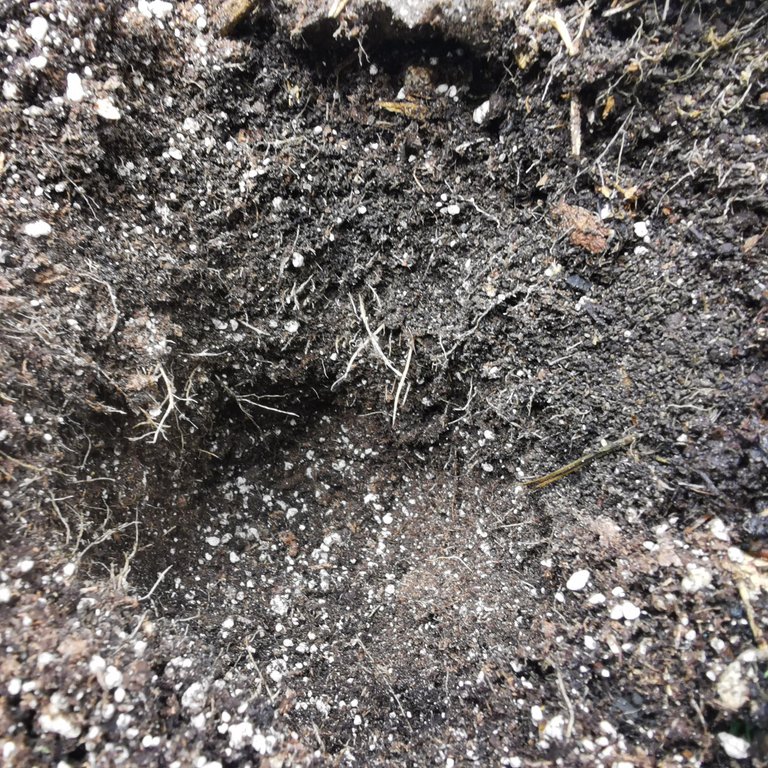 One of the things I have noticed and really might be a good thing is the sides of the pot have had dry spots. This is not good when you want the soil to stay moist all the time as worms and organisms thrive in moister soil but not WET soil.
---
I have done some massive massive training to all 3 of the new plants, I don't have strain names so I will label them next time and we will have 1,2,3. but these have all gotten LST clips and dead old leaves are taken off. They all should recover just fine, The first one that went in is actually showing new growth and standing or was for the light.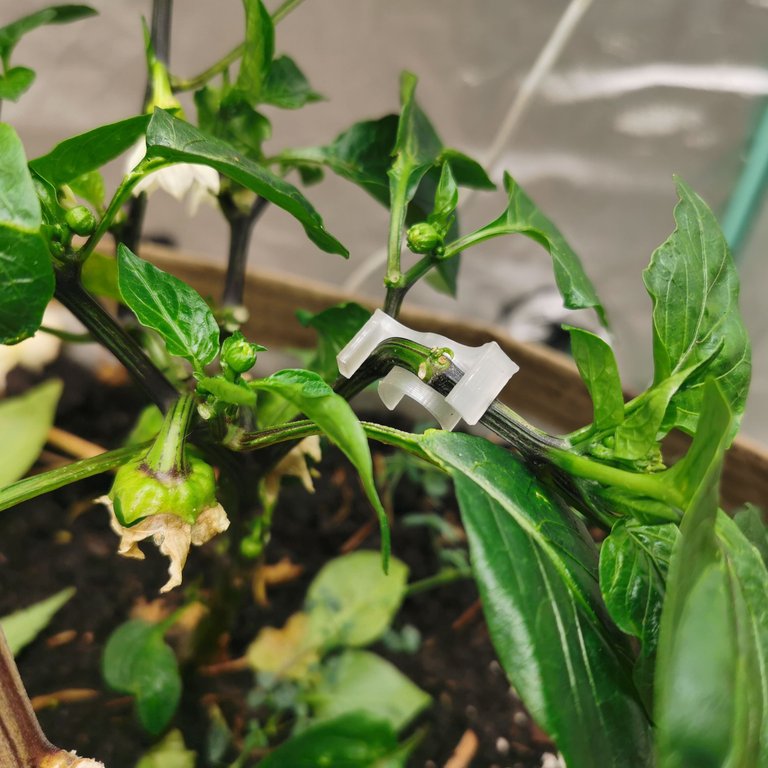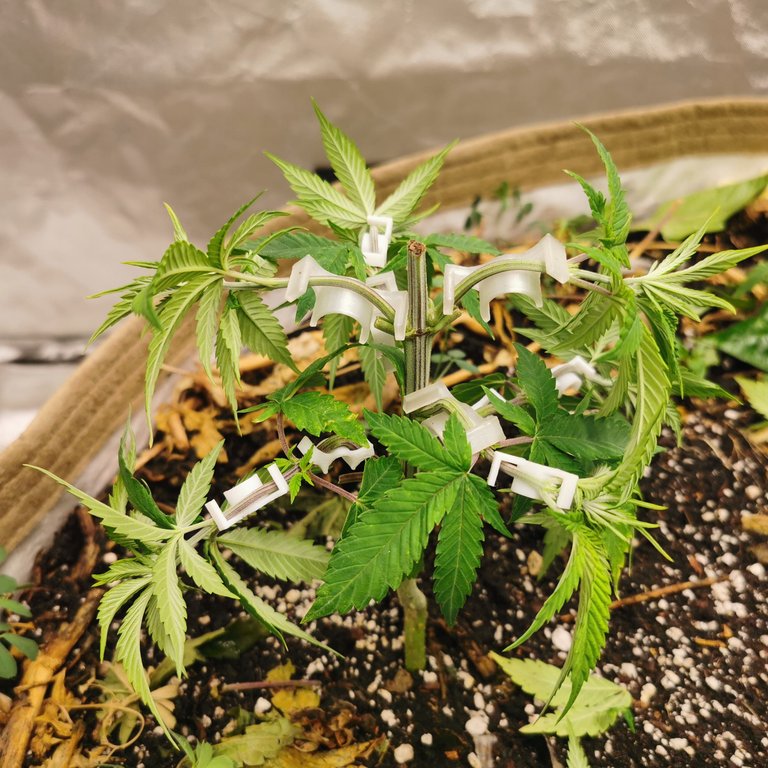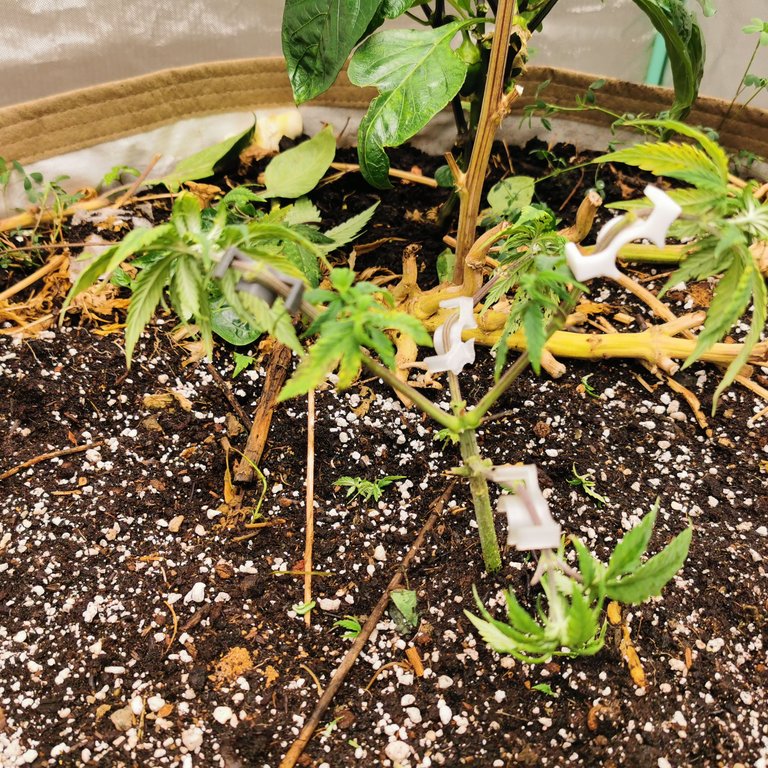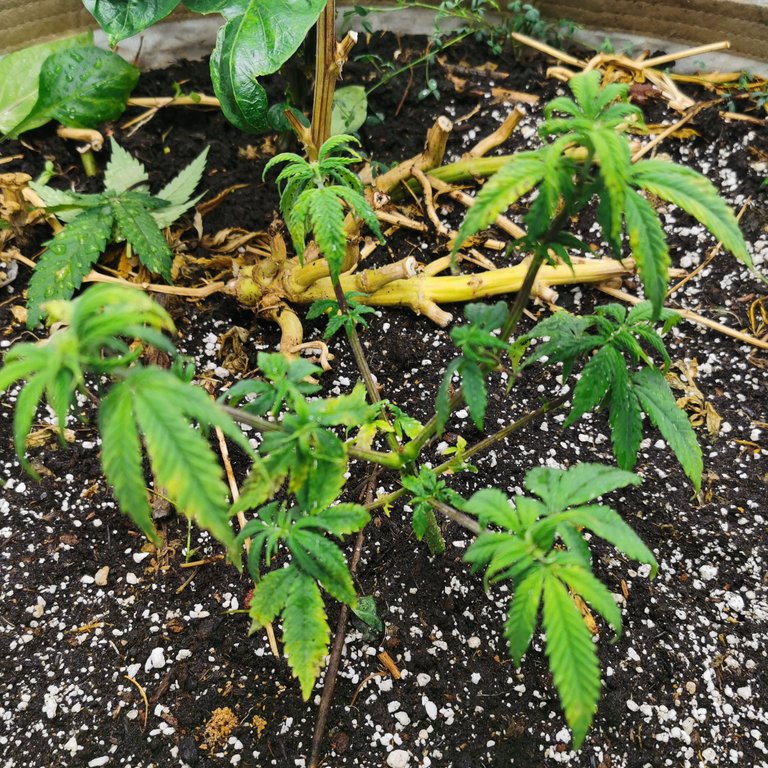 The peppers are doing great, Or the one pepper, it's producing 2-3 peppers and I started some training on this with LST clips as well. I am not sure this works but I am hoping it gives more space between the branches.
Don't forget about the mushrooms, I am pretty such my CO2 bag is coming to an end but it still has some while growth so I will keep it around a bit longer.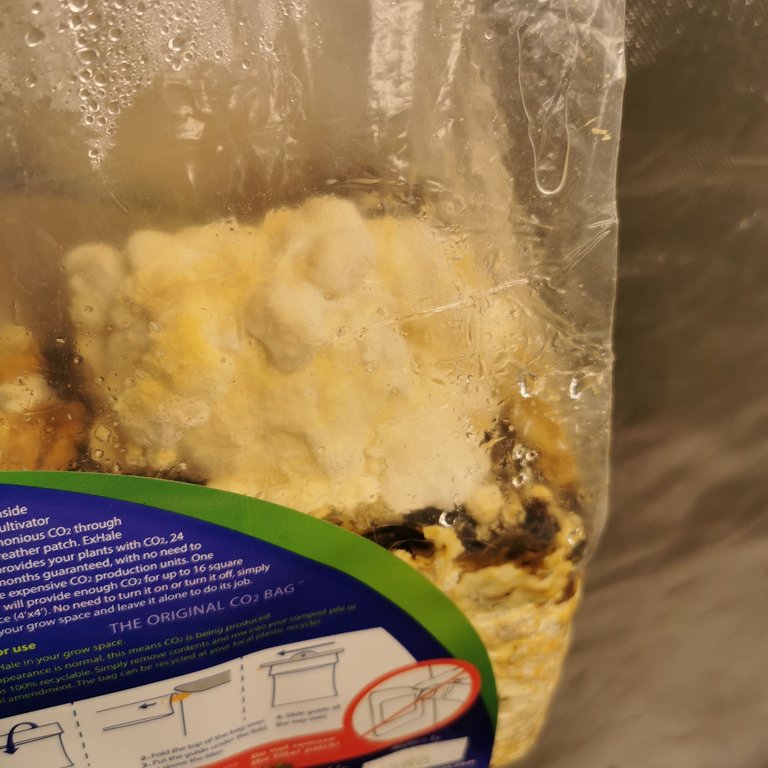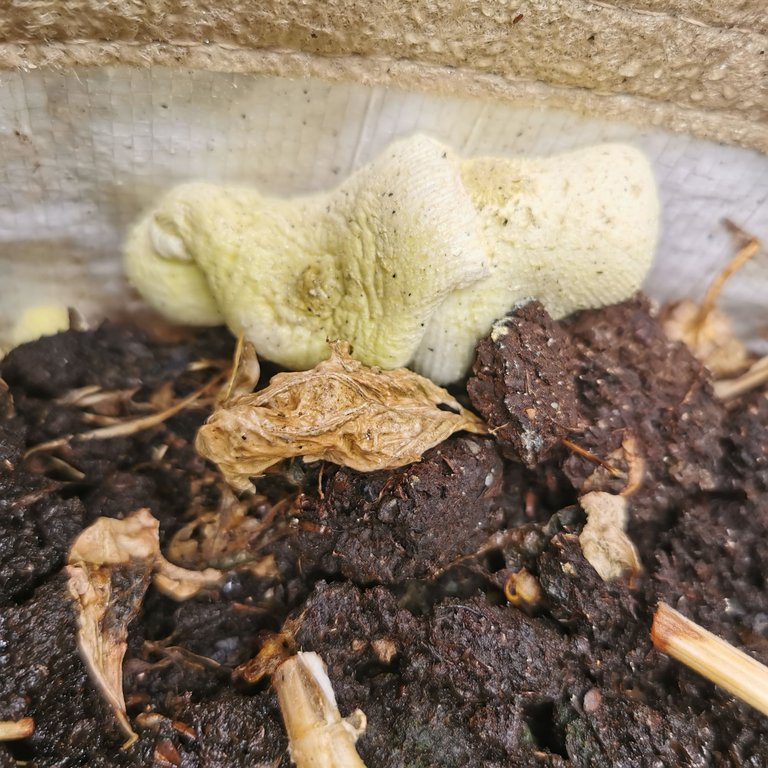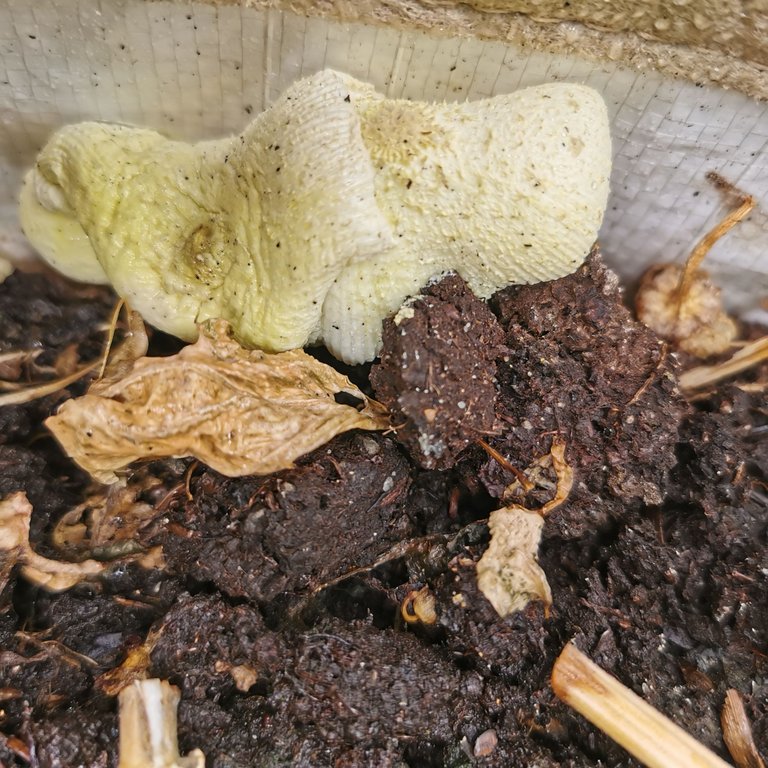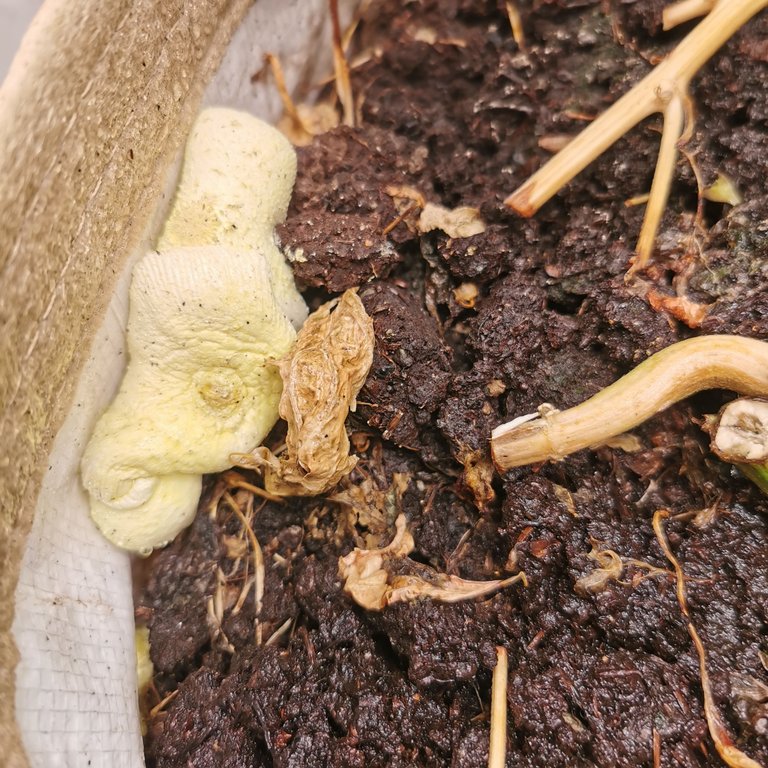 Support the Channel -


Here is the weekly schedule if you want to come and join us live, We will be doing curation, tokes, talking Crypto(hive), and more.


Play2Earn With SkylineBuds is on https://www.vimm.tv/c/skybuds-gaming
Mondays - 2:00 PM - 3:30 PM EST
Tuesdays - 2:00 PM - 3:30 PM EST
Thursdays - 2:00 PM - 3:30 PM EST
Fridays - 2:00 PM - 3:30 PM EST
Saturdays - 2:00 PM - 3:30 PM EST
Sundays - 2:00 PM - 3:30 PM EST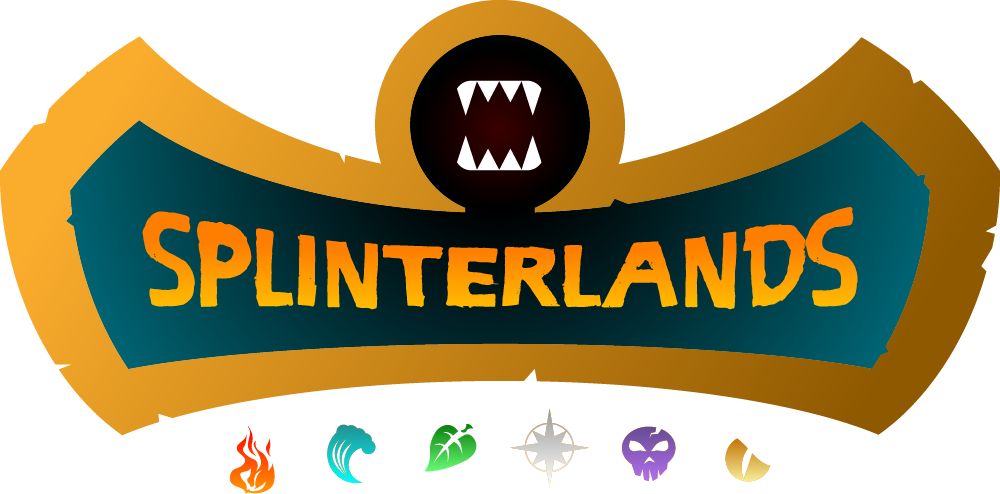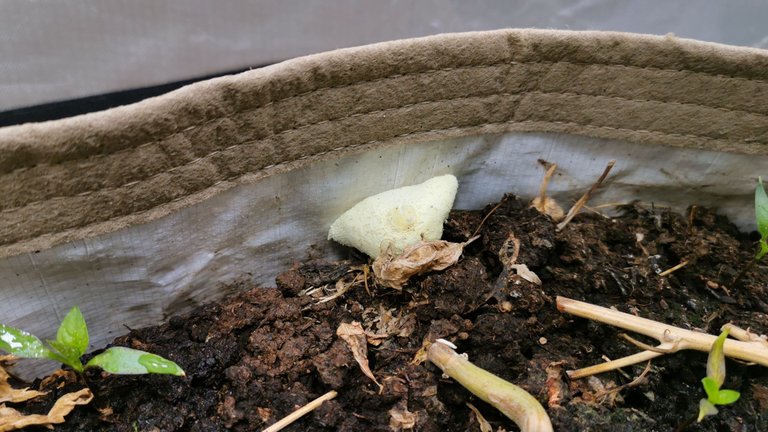 ---
▶️ 3Speak
---
---