Do You Even CBN? Plus Reviews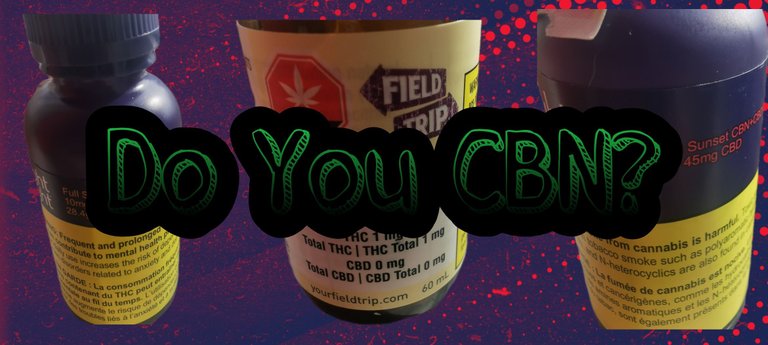 Do you even CBN? not CBD but CBN? I am talking about the cannabinoid from the degradation of THC. I have been smoking cannabis for years now or and I was always after HIGH THC as with most but recently I have been looking into a few other cannabinoids.
I am going to break down what CBN is or anything like that you can find that in the couple articles from Forbes or Food52 the plant of others that are out.
What I am going to do is review a couple of products I have now been using. The CBN is great for nighttime, I am not saying it is not great during the day if you just want to veg out but it helps you stay asleep so I recommend it before bed or around the time you relax.
---
The first product is the worse of the 3 but the best for that afternoon relax or right after a hard run.
Field trip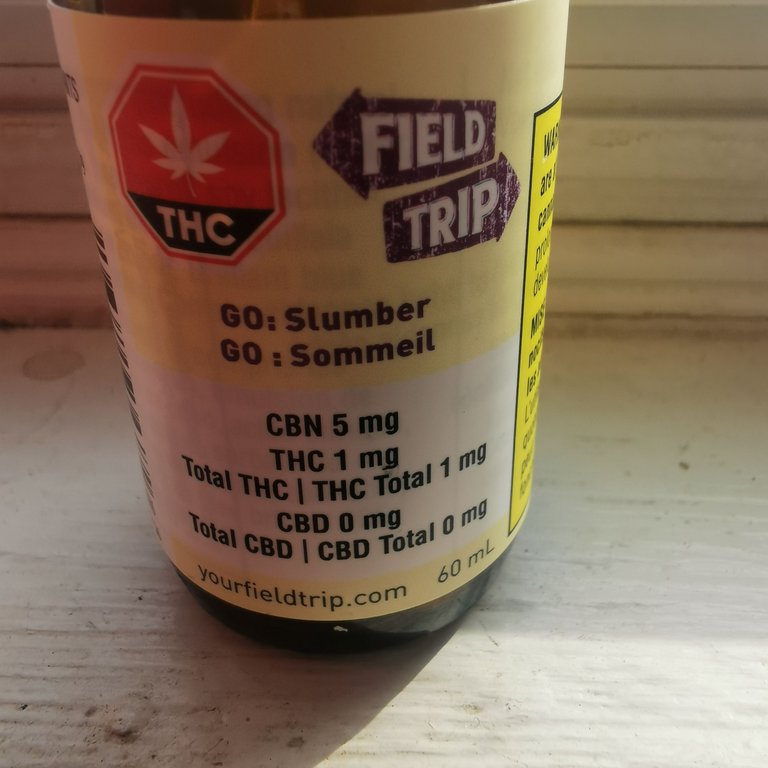 This drink is CBN 5MG THC 1MG, So nothing too strong on the CBN or THC side but trust me it is just enough for a nice relaxed feeling. I am sure some people would get rocked by this but I have been smoking or consuming for 15+ years.
The 1MG THC is not much as I said but the CBN is better IMO with some THC much like how CBD is better with even 1:xx CBD.
---
Night Night Tincture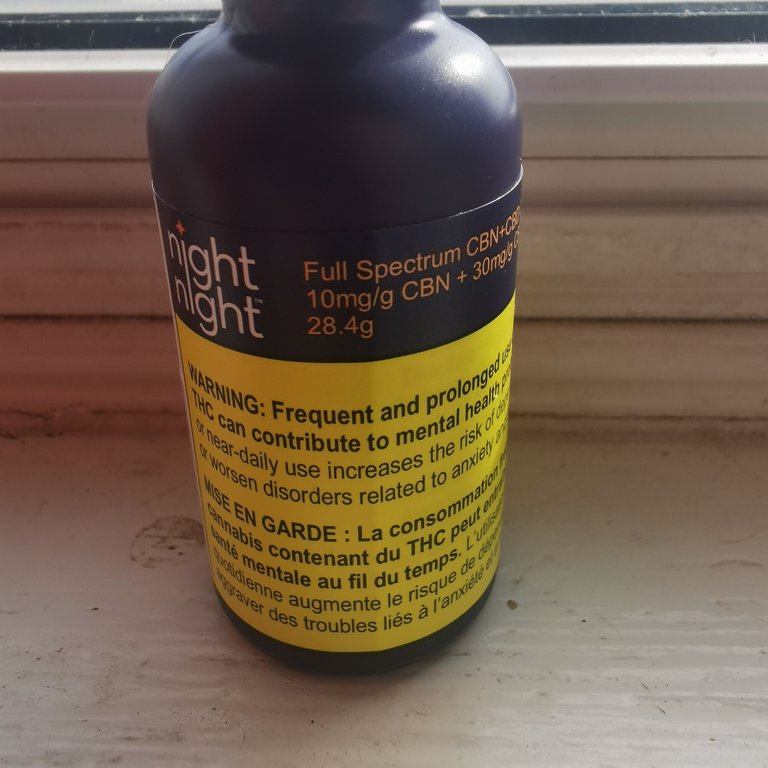 The second is not a drink but more a "tincture" but these are made out of MCT coconut oil and not alcohol. This one I like to have a few drops before bed if I am looking to get a nice sold sleep. Like I said CBN will keep you sleeping but not so much knock you out quite like THC. This one is also I nice mix as it is 10mg/g of CBN and 30mg/g of CBD. So adding some CBD is good for relaxing so like I said this one will keep you asleep.
---
Night Night Drink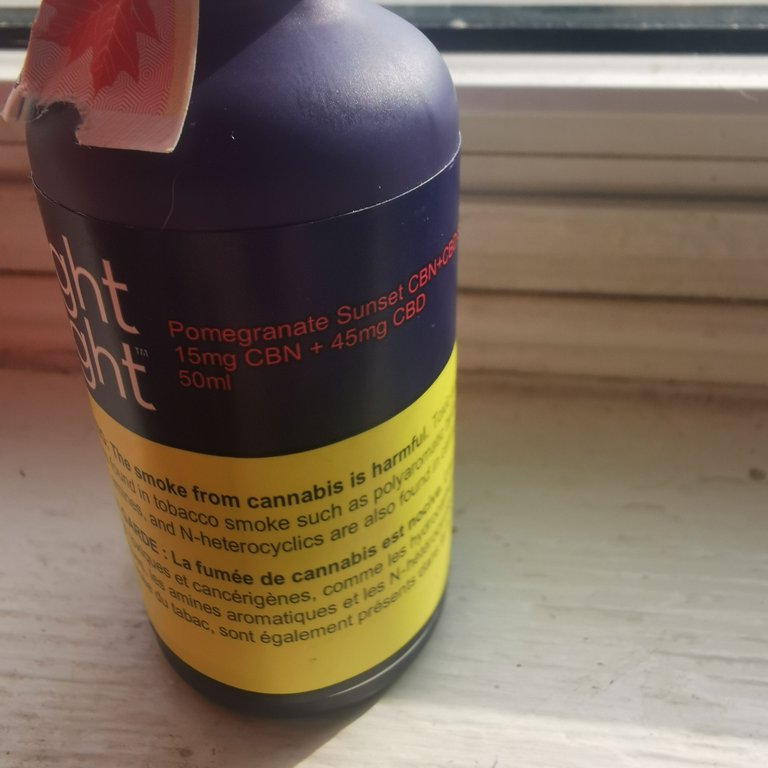 alright now we are at my favorite, This one is 15mg CBN 45 CBD, Now I am a smoker and smoke quite a bit of THC so maybe that is why I smoke a joint every night before bed, and trust me I fall asleep not a problem but normally I get up, While taking this shot before bed and trust me 8 hours sleep is nothing without waking up. This is rare I normally only sleep 6-7 hours a night and toss the last 1-2 so taking this shot is the perfect natural sleep aid.
Conclusion: If you are looking for a great sleep aid or just to add more cannabinoids to the intake I really recommend CBN. Now I know we can get it and just degrade our own THC and I plan to the "legal" can have the measurements spot on.
---
With that all 3 products are from the same store, The tincture is not bad with a price of 37+- after taxes, The shots are 6.99 for the field trip and 14 for the night night.
---
---