BulkBuddy Mail Order - 4 Strains - Opening Review
Alright my cannabis peeps, yesterday I was sharing some legal cannabis called early lemon berry. This is hands down my favorite legal strain. But today I want to talk about some black market cannabis.
I am mostly going to show the amazing deal I got and will go into strains and reviews more in other posts.
So to start my buddy showed me a new MoM called bulk buddy. This site has all kinds of goodies from flower to edibles to concentrates. You can find a ref link here if you are in Canada and want to order.
The price for this quarter pound was crazy good at 190 Canadian shipped. This means it was 47.50 per OZ. I mean I can't grow it that cheap not even close. Now, this is not the craft flower I would be growing but it is far better than anything legal that is not going to cost $40 a H/Q.
The quarter pound is a mystery one so they pick the 4 strains you get and the range from AA-AAA. The 4 strains I got were
---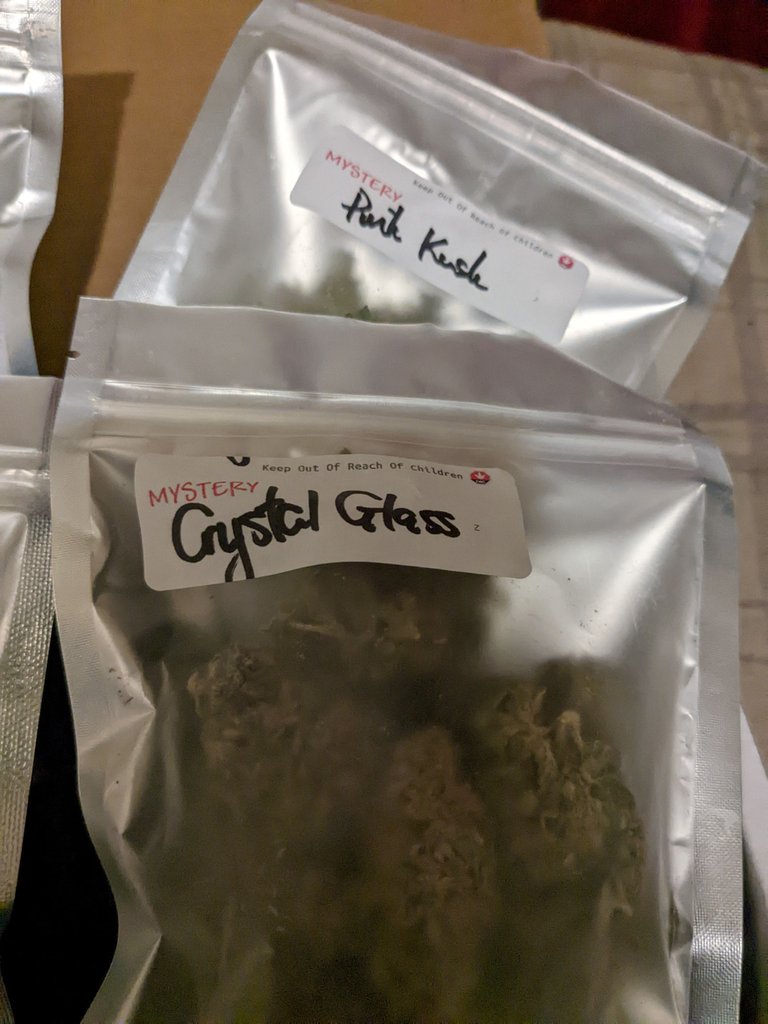 Crystal Glass - Unknown Origin, going to take some research for the review.
---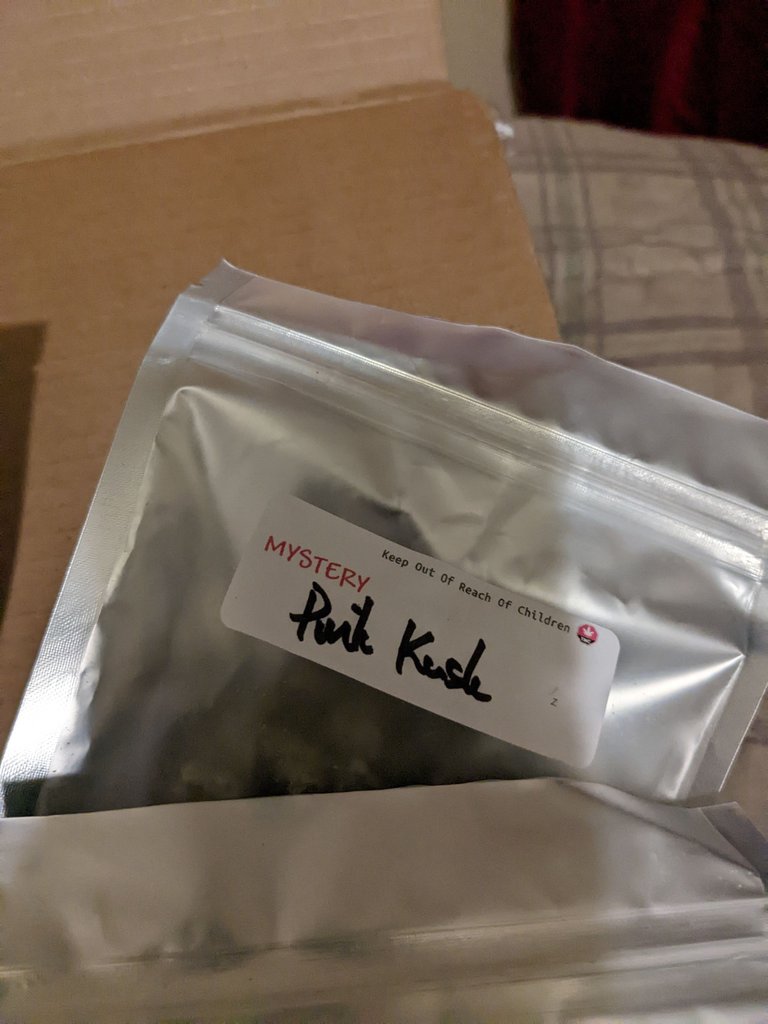 Pink Kush - Indica-dominant Pink Kush is widely renowned for its perceived ability to provide a sense of calm and physical relaxation. The strain goes by a string of nicknames, including Pick Candy, Pink OG, and Pink Cadillac. Pink Kush remains an immensely popular hybrid, especially in the Pacific Northwest and British Columbia
Source
---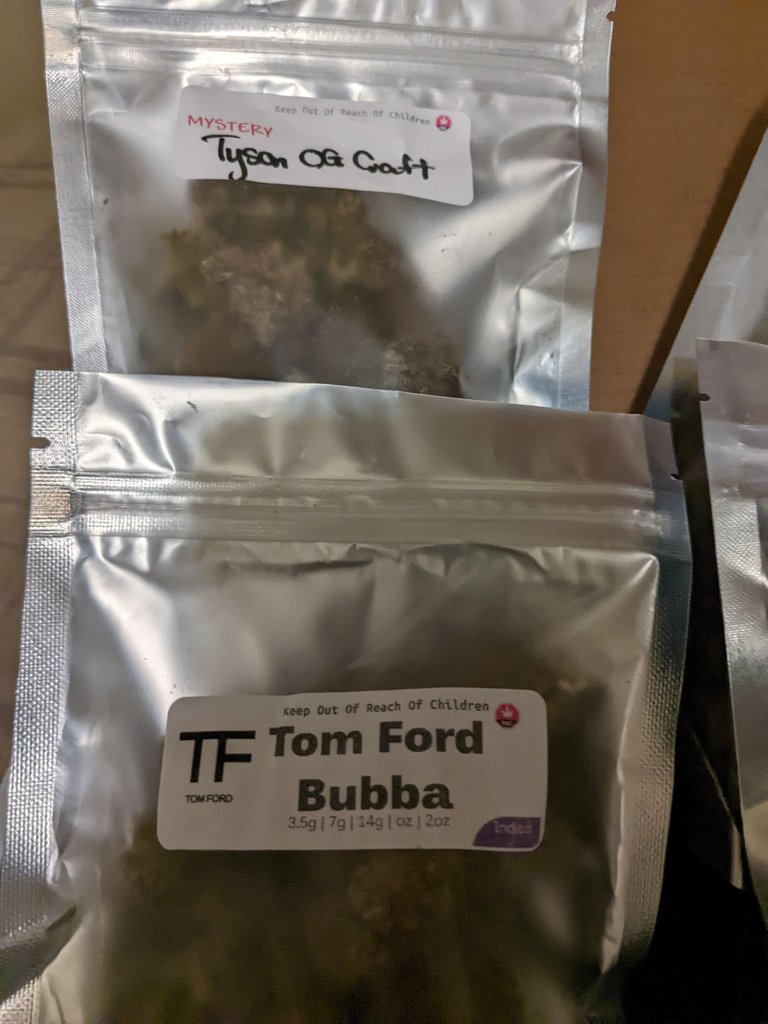 Tom ford x Bubba -
Tom Ford Bubba Kush, also known as "Tom Ford's Bubba Kush" or "Tom Ford Bubba," is an indica dominant hybrid strain (80% indica/20% sativa) created through crossing the classic OG Kush X Bubba, an unknown Northern Lights phenotype. Known for its super-high potency level and long-lasting effects, Tom Ford Bubba Kush is a favourite of indica lovers around the world.
Source
---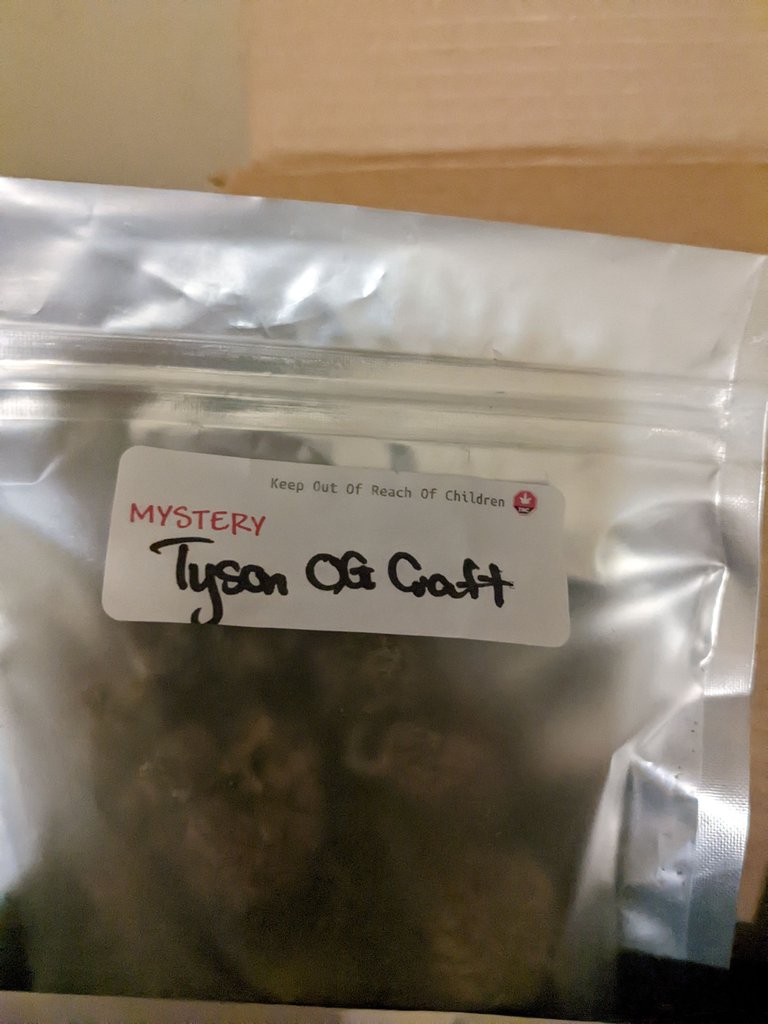 Tyson OG -
Tyson OG, also known simply as "Tyson," is a 100% pure indica hybrid strain that is said to be an OG Kush phenotype, although this has never been confirmed.
---
So I will be doing some reviews this week of these strains along with more photos. But thought I would share the great deal I was able to get on these.
---
---