Contests, Curation & BURNS - 31 - Win a NFT or Three - Total Weed Smoked - 3321 Grams (Tokens) 10k Goal - Giveaways, Curation, Delegation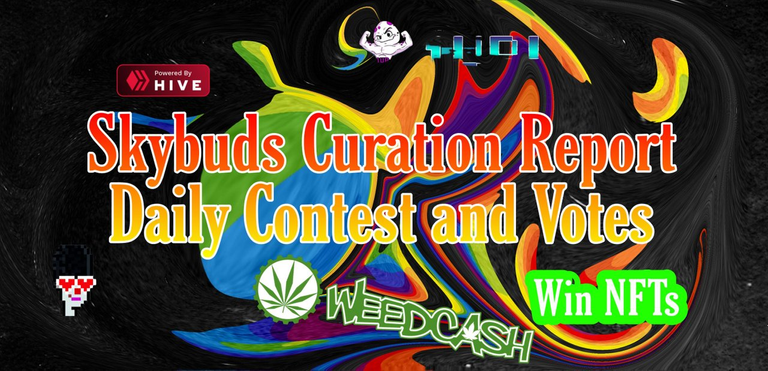 Weedcash
https://www.weedcash.network/@fracasgrimm/what-ya-smoking-wins
https://www.weedcash.network/@loonatic/spacecake
https://www.weedcash.network/@calimeatwagon/7b03850809bd6df94cb931a8b099923f-vimmtv
https://www.weedcash.network/@derangedvisions/guess-the-weight-of-my-harvest-and-win-some-hive
https://www.weedcash.network/@knottydaddy/ftafscjo
https://www.weedcash.network/@sensiblecast/axie-infinity-or-plant-porn-or-don-t-panic-it-s-organic
Hivegarden
https://peakd.com/hive-140635/@lion-bull/garden-journal-the-development-of
https://peakd.com/hive-140635/@cesarj21/my-backyard-is-tidier-now-sowing-some-more-seeds-for-the-arbolarium-and-the-ripping-of-the-squash-fruits-gardenjournal
https://peakd.com/hive-140635/@wesp05/a-mini-melon-crop-and-other-things-in-the-garden-un-mini-cultivo-de-melon-y-otras-cosas-en-el-jardin
https://peakd.com/hive-140635/@growingmyownfood/hoping-for-early-spring-greens
Gaming
https://peakd.com/hive-102223/@failingforward/one-up-content-contest-win
https://peakd.com/hive-102223/@ragnarok.game/weve-reached-the-end-of-the-ragnarok-logo-contest-thank-you-all-for-participating
https://peakd.com/hive-131619/@nilarwin/buying-skill-card-for-ego
https://peakd.com/hive-131619/@andres-ralph/tough-battle-with-water-team-against-fire
Make sure to go check out these posts and swing some comment love on them, This is always engaging for people to keep posting. I mean rewards are nice but activity is better.
I am going to just keep staking and delegating to this account from my main account payouts. This will help push better curation rewards.
Check out the weekly curation report and burn post - https://www.weedcash.network/@skylinebuds-weed/weekly-weed-burn-burning-weed-weekly-and-giving-rewards-on-the-daily-week-3

---
To keep with the curation giveaways I am going to follow the same steps and rules, I am hoping you will come to the show on Grow Radio.
---
With the daily contest, It is simple for a chance to win some NFTs, Today we are giving away a
@splinterlands
card, I will be switching it up, one day will be
@risingstargame
one day will be splinterlands.
Todays Prize -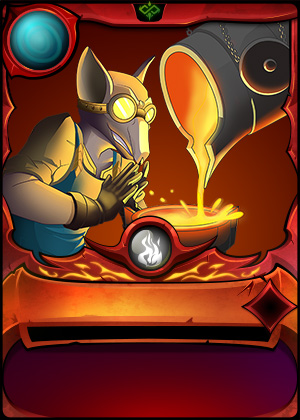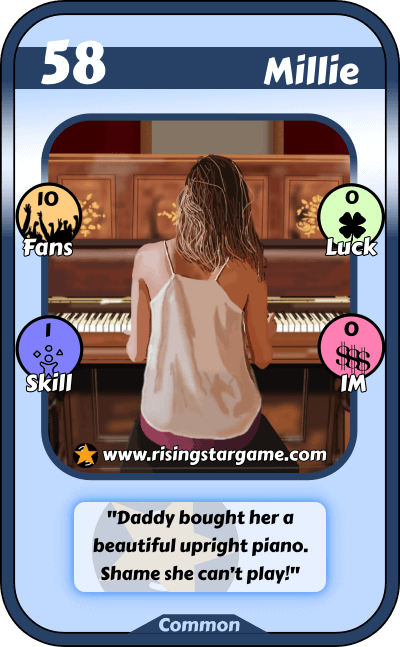 I am going to start a ping list, If you don't want to join this list simply say so in the comments.
@amaillo-m,@blitzzzz,@johnweed,@tokutaro22,@happyfrog420-new,@yeckingo1,@luizeba,@cdwc,@greenhouseradio
Again if you don't want a ping, Just let me know

Daily
To start let's check the rules.
One entry per person
No comments edit
Have fun Comment Share
Winner
With Wednesday being the day I take off we do 2 contests on Thursdays, So still time to join all 3 contests.
You can watch the show live here on hive at https://www.vimm.tv/c/skylinebudsd3e96453fc3e4e97,
---

Weedcash Delegation -
This again is subject to change at any time but I will always try to change for the better. I can make see if we can get a channel in to discuss changes with delegators as it gets bigger.
With the old being removed, I am making this simple, I am not using the liquid pools anymore as they are centralized on hive, As is hive-engine in general, So I am now doing
40% of the Liquid this account earns weekly will be given back to delegators,
50% Is getting burned with weekly post
10 % is for Giveaway rewards, This will be for splinterlands and rising star cards.
I will not be using weedcash or hive-engine NFTs as they again are centralized and not real NFTs
ALL TRIBE TOKENS WILL BE SOLD TO POWER UP HIVE AND GIVE A BETTER HIVE REWARD

---
liquid weedcash - 4600 - 2300 burned
Delegator
Amount
Weedcash Weekly
Weedcash Total
davedickeyyall
19000
943
1,016
41%
skylinebuds
15000
736
736
32% - powered to hive
loonatic
5000
230
411.365
10%
picyoudyer
2000
92
186.16
4%
futuremind
3000
138
183.52
6%
qwerdy
500
23
62.69
1%
greenhouseradio
100
4.6
6.91
0.002%
happyfrog420-new
1000
46
46
0.02%
---
---
---