The Eternal Flame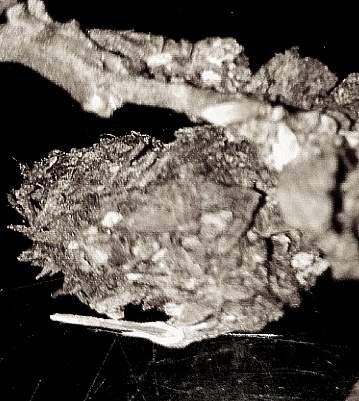 An inimitable stench permeates the warm saturated air. Except for the occasional waft of manure, or the driving rains that come on sweet and strong, it's the only smell left now. And it's utter ubiquity had quite frankly become beyond maddening.. The mid afternoon sun is suffocating and unrelenting. Lately, the presence of the sun had begun a steady descent in both it's pitch and duration. The darkness is almost equal in length to the oppressive glaring light of day.
Early in the morning it used to just be the birds filling the air with their mellifluous songs, but the past few mornings I've heard a rhythmic monotone pattern that's meaning or purpose is a complete mystery. Accompanying the new sound can be heard a metallic swish swiftly followed by a slicing and unnerving craaaackk.. Then the droning reverberations will grow ever faint until the chaotic symphony of the jungle drowns all else out except for that damned light and offensive odour.
Day breaks on a night that was longer than the day was long before it. I have a forlorn feeling. Something I can't distinguish is amiss and the foreign morning murmurings are louder than ever. The cracking of the air was crisp and closing in on my immobile position. Suddenly, I felt something touch me, nothing had ever felt quite like this. When the wind would blow i had a similar sensation but this was nothing like that. Just then I could feel the slicing sound, the searing burn was like a million sun's at once. SNAP! I fell violently and free from the confines that had held me captive since I first saw that damn light..
When I came to it was pitch black and the air was cool and dry. The only sound was a whirring noise that crudely mimicked the wind. How long has it been like this? And the smell! By God how foul that thing had aged. There was a flash and a peculiar dim illumination. I felt the chocking clasp again and heard a feverish slicing but this time there was none of that unimaginable pain.
I've been neatly stuffed into a tiny space. Another flash but this burst is followed by immense heat. The light is blinding and has a bluish purple base that turns orange then white. The white light is magnificent! I go to the light..The pain is transcendental. The torture gives way and in an instant I become the sun itself..
Posted using Partiko Android
---
---