My Fave Things: Cannabi$ & Crypto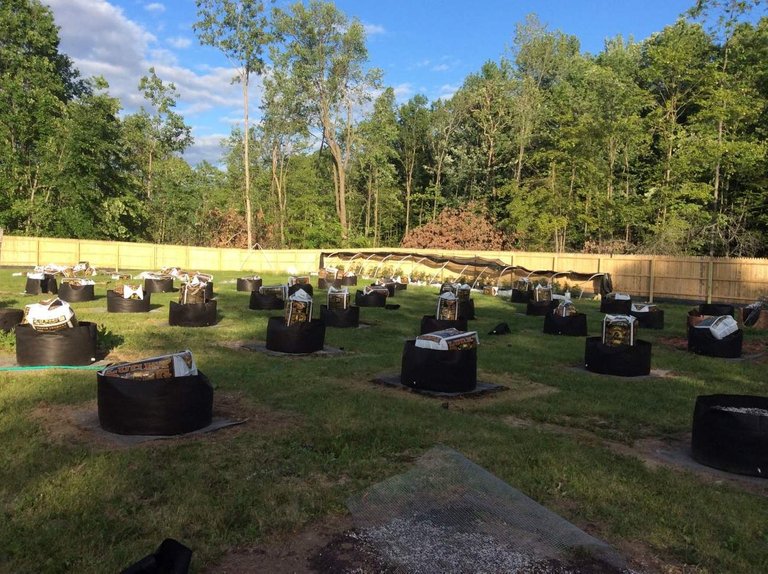 The 💩 just got real! And I'm not talking about BTC teasing the bull or the alt season fantasy. I'm talking about a subject near and dear to my heart as a former professional in the cannabis industry that's gone rogue and dove head first into crypto. For purposes of brevity I'll refer to my favorite things as C&C like the music factory. (dated myself, NM kids)
I'm so passionate about this subject I'm sitting at a desk with both my mobile devices open and let me tell you for a former dope grower that's now self employed that's like almost work ! (sips coffee)
In the world of crypto there's a few different players, the speculation gamblers, the seasoned long view hodlers, and of course the rookies. I've made it abundantly clear I'm in the latter, so if your compelled to dismiss me now for that reason, that's cool. I'm sure we'll have plenty to disagree on in the near future. If you stick around I'm going to present a brief yet hopefully compelling appeal as to why you might consider paying attention to us stoners. FYI I no longer smoke as I live in a country that has capital punishment for weed, but no capital gains on crypto assets, so you do the maths.
Most of us seasoned by the cannabis industry are quite adept at finance, negotiations, implementation, marketing, logistics, and of course stacking the cheese!
What began in Mexico as a vision to create the world's first narcotics union around cannabis has burgeoned and blossomed into a legitimate business model that's projected to top $30 billion by 2022.Thats not accounting for the 22 billion dollar estimated market of hemp the non psychoactive cousin with more applications than can be imagined.
What was just decades ago a purely criminal enterprise, and has thus resulted in millions of of deaths and God knows how many arrests and convictions, is now enjoying a grey area in the legal sense. The grey zone in the green industry is something I have unparalleled expertise in, and you will just have to trust my lawyers and I on this.
As I said above, making money for the knowledgeable and savvy dope tycoons is not an issue. What to do with that cold hard cash is most certainly what separates the lambos and yachts ballers from the Subaru and bass boat owning cogs in the wheel. You see, being self-made and working mostly in the shadows handicaps the ganja entrepreneur when it comes to wealth management. This has everything to do with the reality that money made from even legal revenue streams is absolutely illegal in the eyes of the all too powerful and corrupt federal government that got it's starting capital from fighting a futile war with the world's most notorious, nefarious drug king pins.
And as the saying goes if you can't beat them, join them! Real American Heroes right?
This unfathomable drama has presented us crypto enthusiasts with something we love, that thing is a use case. Corrupt politics, billions of dollars and an expansion into a global marketplace has created a need to develop an economic distribution and point of sales model outside of the regulatory compliance of the banks we are not allowed to do business with. Good riddance ya pricks!
The only things keeping this new sector of agriculture from mooning is FUD, a lack of understanding, and the new crypto smell of an asset that has true purpose beyond a store of value. We can fight about alt coins and btc but I'd rather you see the light that there are two basic blockchain fundamentals that must be met for us to succeed in taking the power back. The store of value is here for now we know who that is and it seems unlikely the OG "original gangster" "El jefe" is going to budge. What's not clear are which blockchains can truly be scalable for real world applications ?
I've just listed some pertinent information below and while I'd like to highlight each one in great detail. I will perhaps save such verbose endeavours for a potential future video series I'm entertaining. If I get some eyes and ears I'll definitely be inspired to do more and we can all share some of these delicious pot cookies or just get high on our sovereignty.
I'm not one dimensional and this isn't financial advice but there are weed stocks, cryptos, and trading platforms specifically dedicated to this plant! A great deal of funding comes from Silicon Valley types that have watched from the sidelines waiting for this fruit to ripen and roll it up. If you snooze on the green it's highly possible you will be seeing all kinds of red. We've seen enough red right?
https://www.investopedia.com/investing/top-marijuana-stocks/
https://cryptoslate.com/cryptos/cannabis/
https://www.coindesk.com/sec-fined-crypto-project-abandons-cannabis-co-working-space-plan
Posted using Partiko Android
---
---