My story with Marijuana🌳 // Mi historia con la marihuana🌳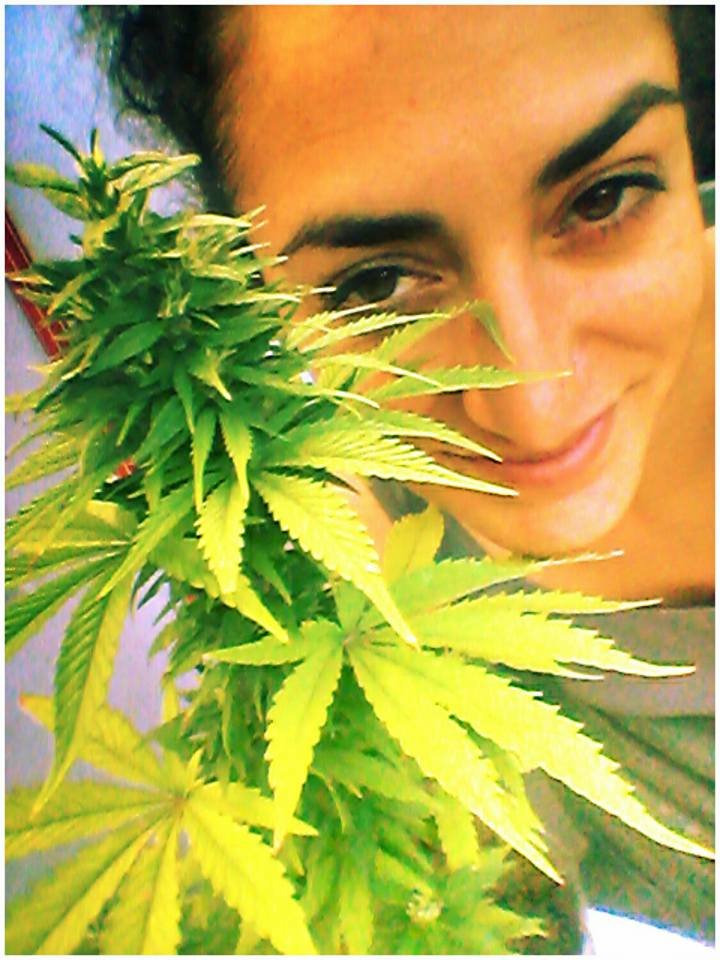 Hello to all the dear cannabis community, this time I want to tell you a little about my relationship with this ancient plant.
I started smoking marijuana when I was quite young, I was about 15 years old and generally with friends from high school. As the years went by, my relationship with this plant increased.
Hola a toda la querida comunidad cannabica, en esta ocasión quiero contarles un poco de mi relacion con esta milenaria planta.
Comence a fumar marihuana siendo bastante chica, tenia unos 15 años y generalmente con amigos del liceo. Al pasar de los años mi relacion con esta planta fue aumentando.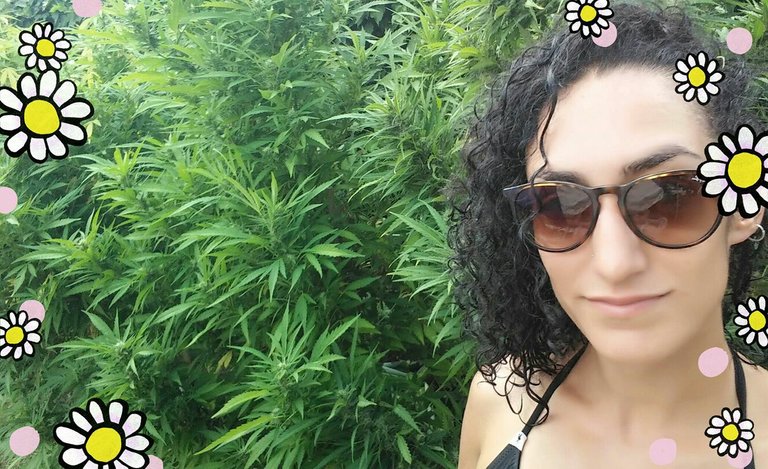 At the age of 20, I became interested in the cultivation and the different varieties of the plant that have existed since time immemorial. I always liked plants in general but this one stole my attention completely, either because of its beautiful flowers with intense colors and smells, and also because growing it I would have my own harvest to be able to smoke quietly when I wanted.
A la edad de 20 años me empece a interesar por el cultivo y las diferentes variedades de la planta que existen desde tiempos inmemoriales. Siempre me gustaron las plantas en general pero esta se robo mi atencion por completo, ya sea por sus hermosas flores de intensos colores y olores, y tambien porque cultivandola tendria mi propia cosecha para poder fumar tranquila cuando yo quisiera.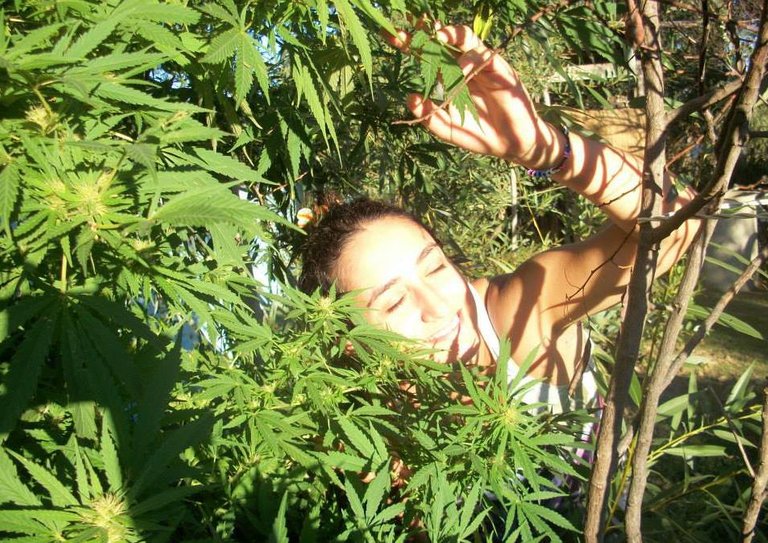 At the age of 27, I got a job in the first warehouse of medicinal cannabis (CBD) for export that was installed in Montevideo. I worked for a few months and was in charge of transplanting the small seedlings to larger pots, watering them and in some cases rearranging them. It was a very beautiful time and I learned a lot about germination, cultivation and lighting.
A la edad de 27 años consegui un trabajo en el primer galpon de cannabis medicinal (CBD) para exportacion que se instalo en montevideo. Trabaje unos meses y me encargaba de transplantar los pequeños plantines a macetas mas grandes, regarlos y en algunos casos reacomodarlos. Fue una muy linda epoca y aprendi mucho sobre la germinacion el cultivo y lo referente a iluminacion.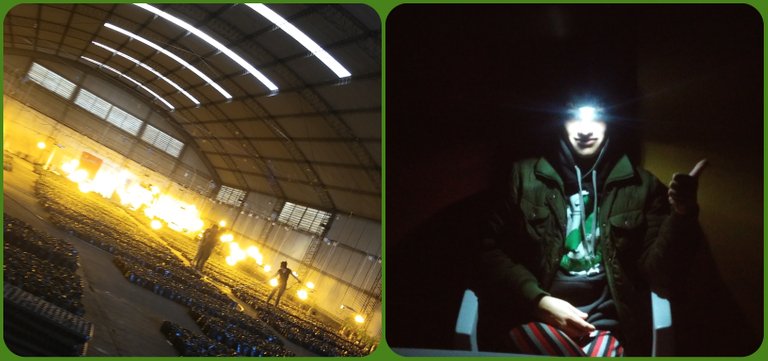 ---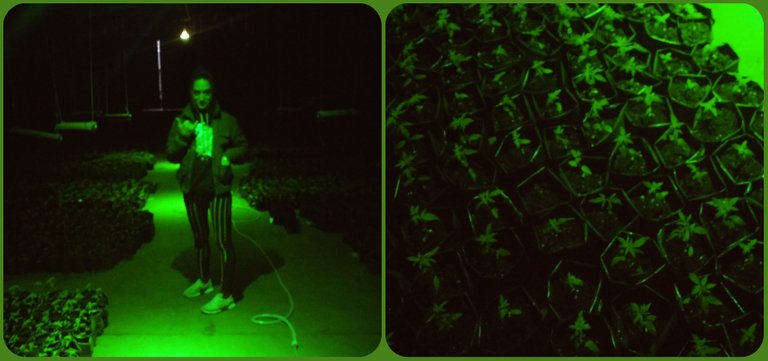 ---
En el dia, algunas horas la planta requiere oscuridad y para trabajar usabamos vinchas de luces // During the day, some hours the plant requires darkness and to work we used headbands of lights
---
As I was telling you, i was always linked to cannabis, either as a consumer or a grower, in recent years I have taken it as something more medicinal. I have consumed cannabis oil on occasion that I have felt some kind of pain or difficulty sleeping.
Como les contaba siempre estuve ligada al cannabis ya sea como consumidora o cultivadora, en estos ultimos años la he tomado como algo mas medicinal. He consumido aceite de cannabis en alguna ocacion que he sentido algun tipo de dolor o dificultad para dormir.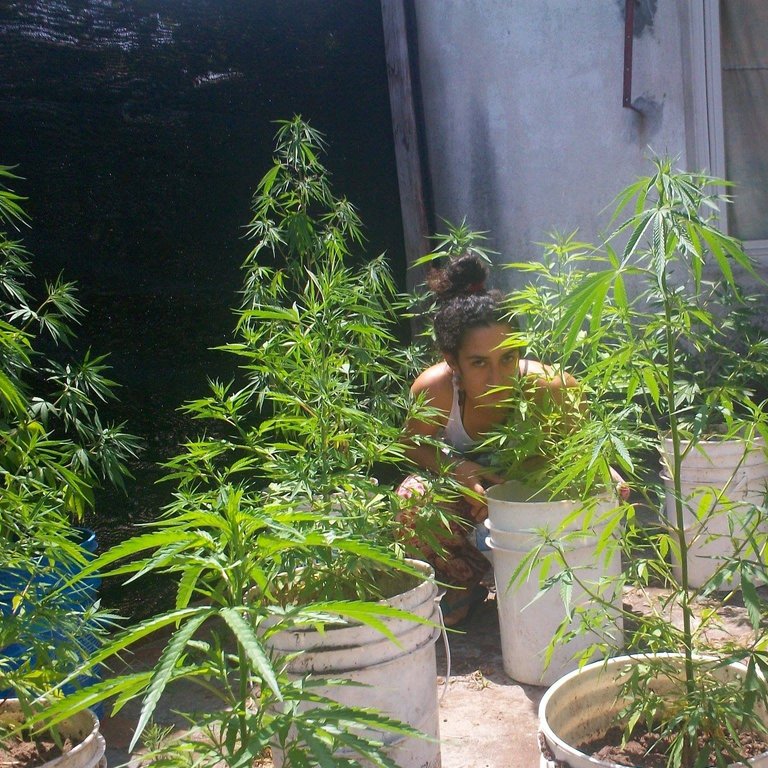 ---
Growing cannabis in the backyard // Cultivando cannabis en el Patio trasero
---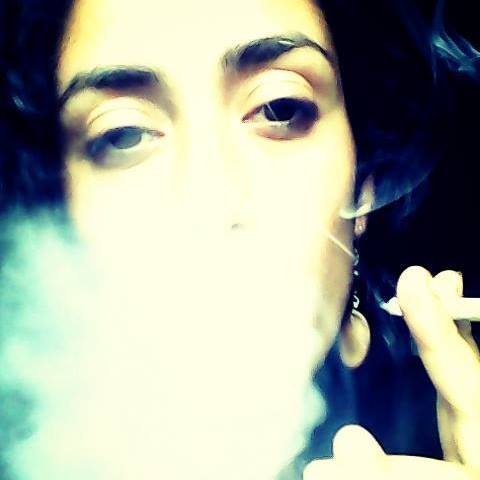 ---
Smoking a little // Fumando un poco
---
I hope you liked my post, the photos are my own.📷
Espero que les halla gustado mi post las fotos son de mi autoría📷
---
---