The Garden of the 9 Plants - El Jardín de las 9 Plantas

One day it was filled with perfumes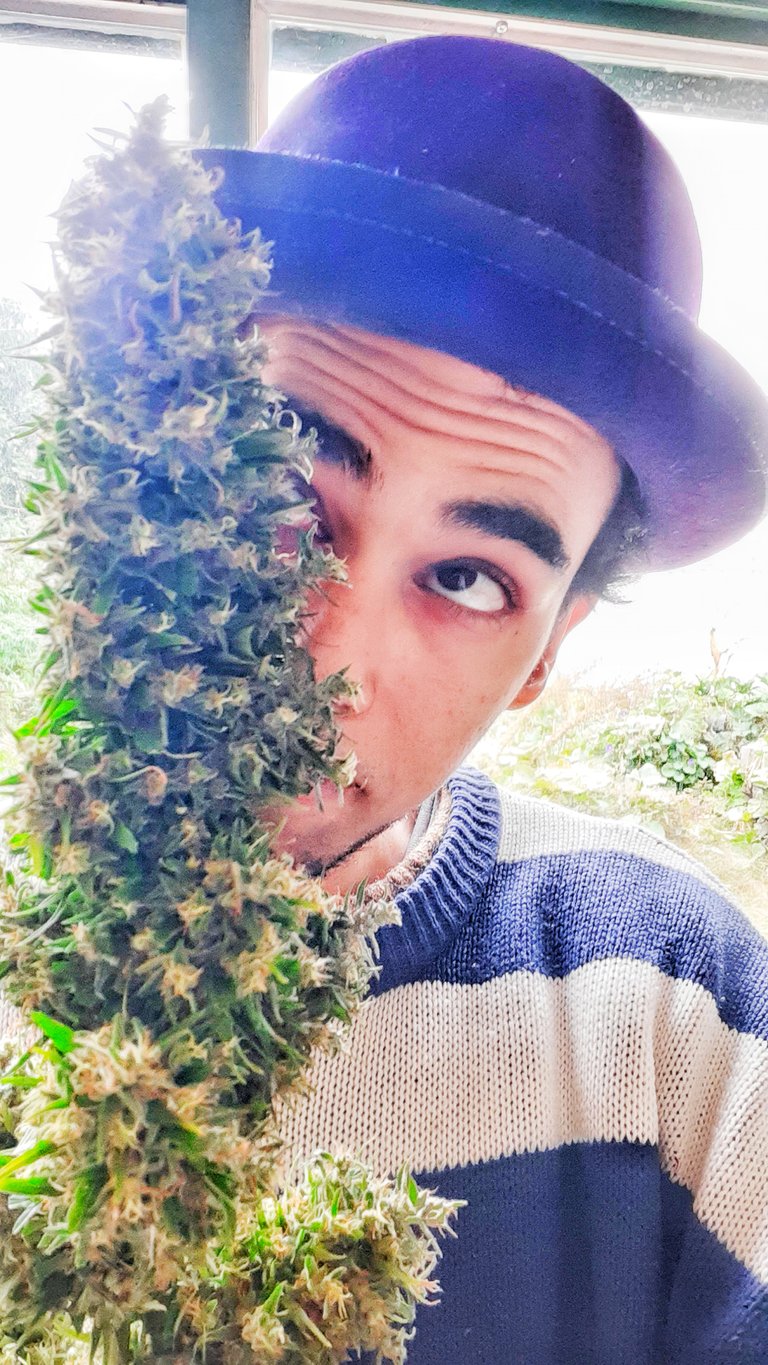 Hello! How are they?
I am very happy because I am harvesting the plants that have accompanied me these months. They were very small in this post 5 months ago.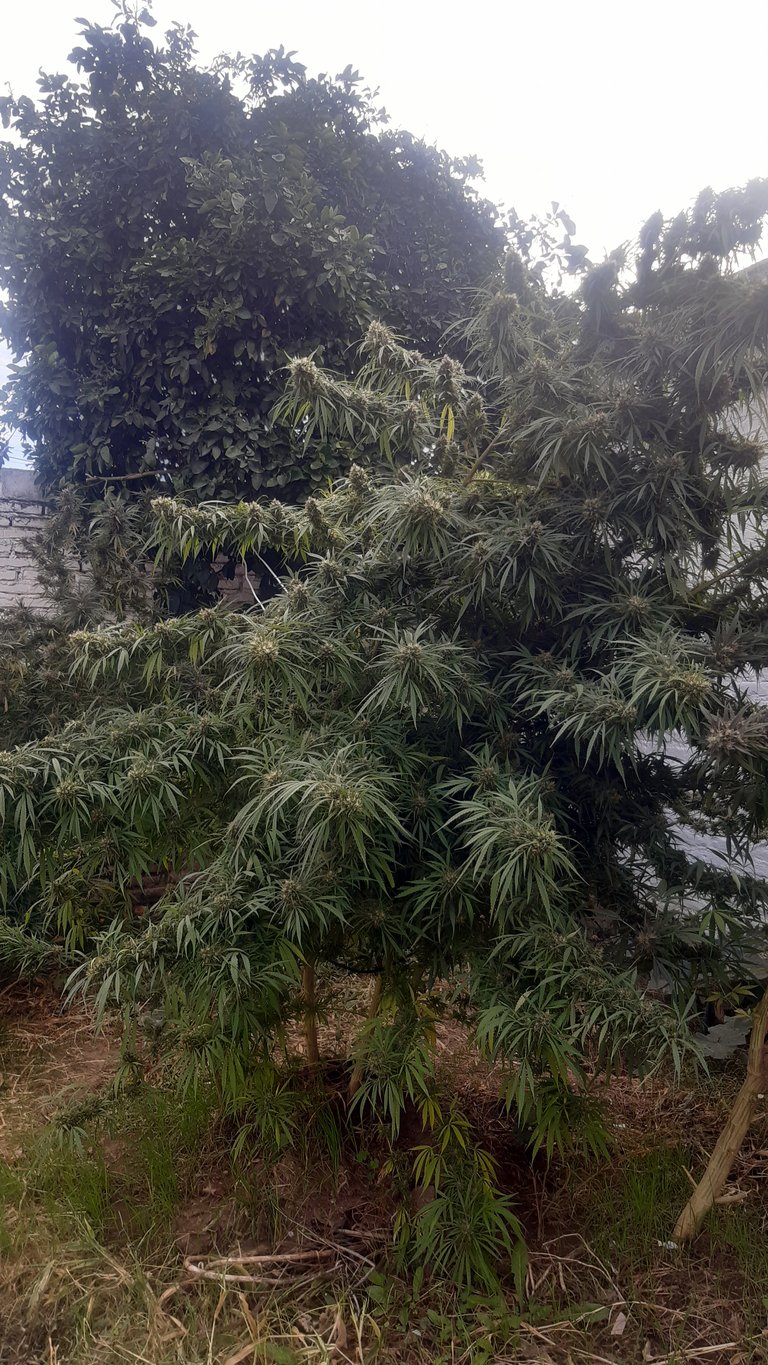 (Today)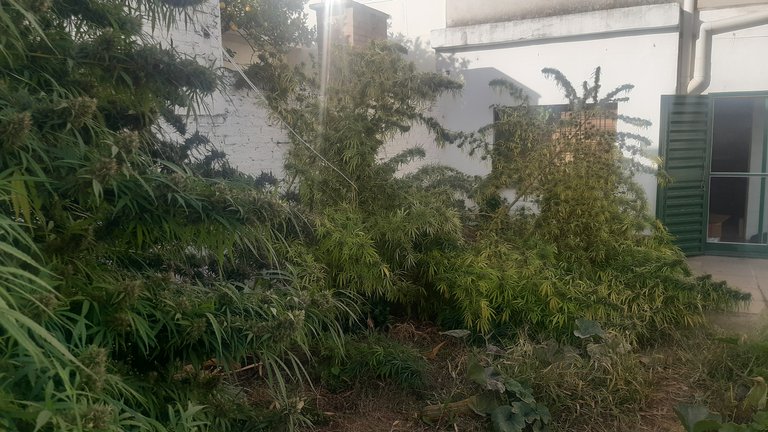 ---
---
New panoramas
This year he said that in Argentina self-cultivation for medicinal purposes is decriminalized. Enabling to have 9 floors up to 15 square meters.
As it was always prohibited, seeds of cup-winning genetics never entered. And plants circulating that came from pressed marijuana with little psychoactive power from Paraguay.
Only this year growers can access imported genetics without fear of being jailed for buying three seeds...
And the first variety of Argentine marijuana, Eva 01, has also been released.
Even so, over the years I have been collecting flower seeds that I thought were very good. I do not know their names, and I am going to continue planting them for a few more seasons.
I have to learn a lot and I can try with those seeds...
---
---
Plant #1
Bubblegum Auto
This one below was the first one I cut a month and a half ago to start having something, it was an automatic Bublegum that I got buying some flowers from a friend, and inside the calyxes they brought 3 seeds.
All three germinated, but one male, another female that did not advance from pre-flowering, and this one below that became quite spindly in the shade of other larger plants.
I did not put any product on it and it was very small, this car smelled delicious, (but it did not come out very rich in flavor, nor sticky). I don't know I'm good at growing automatics, you have to be very consistent with fertilizers from day 1.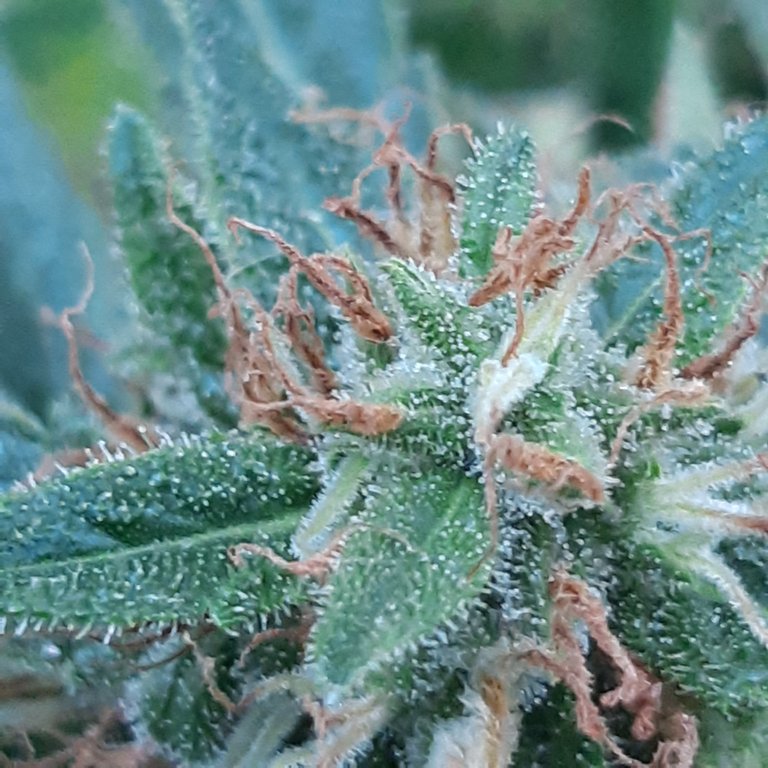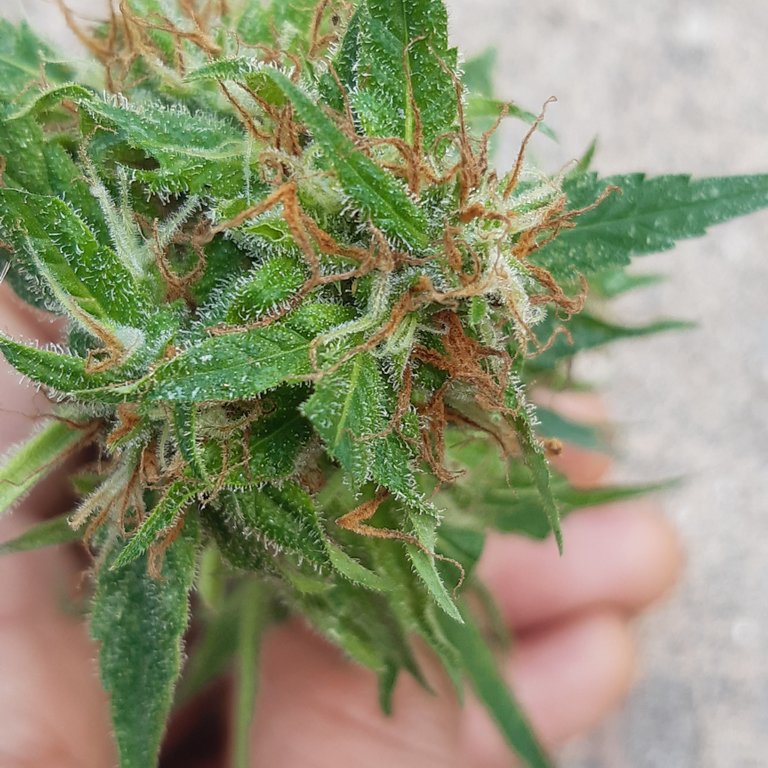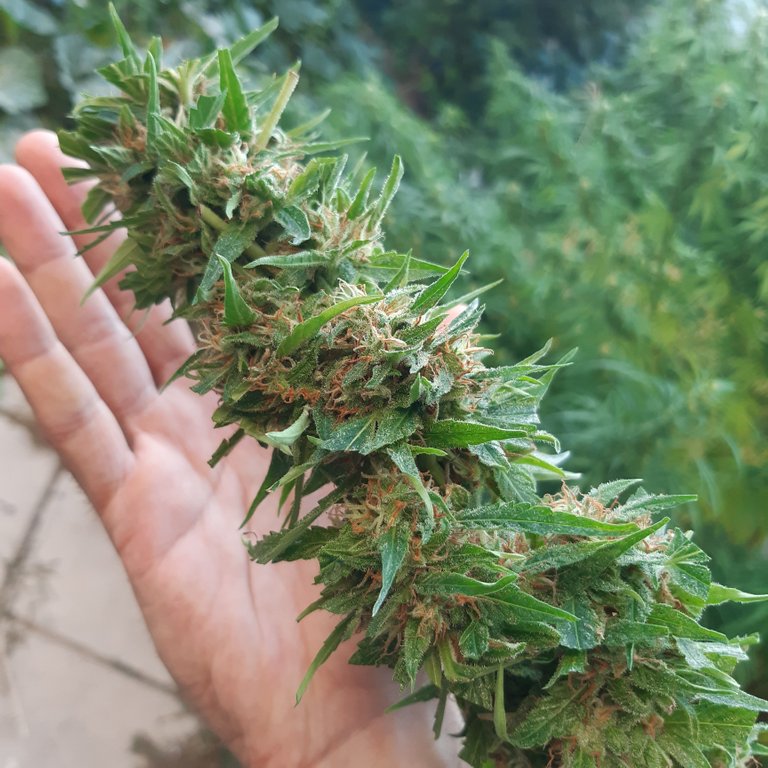 While I was waiting for that to dry, I admit I was in a hurry... and I didn't let it cure well...
---
---
Walking around...
Indica Predominance
A friend was curing some flowers...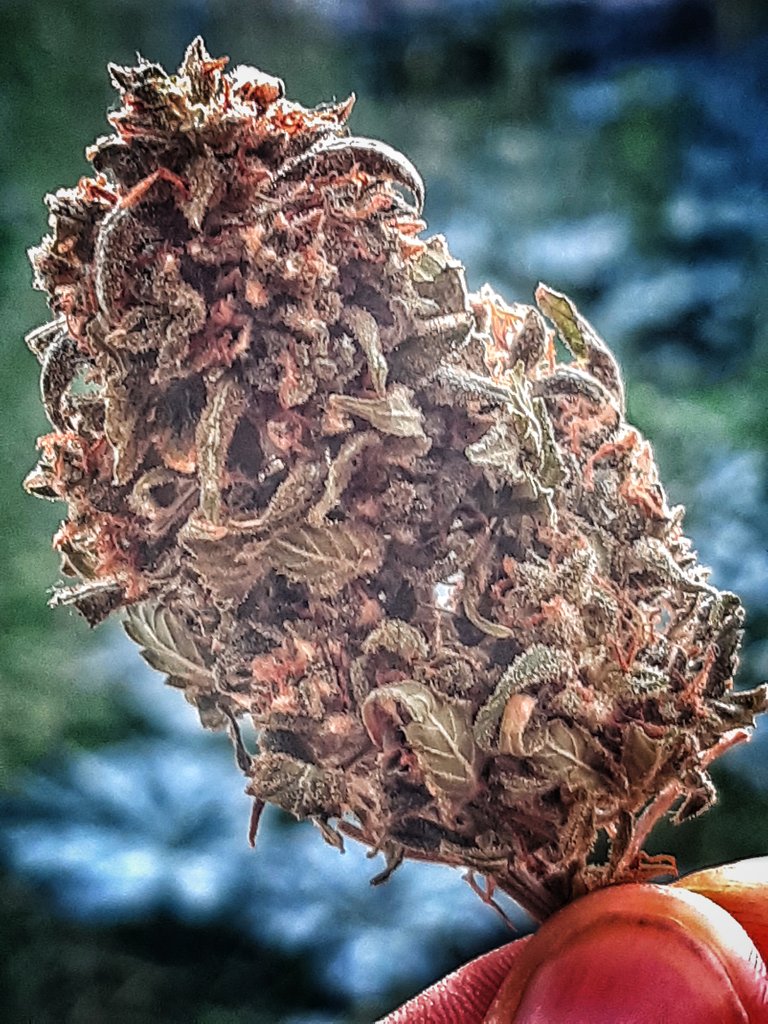 First time with Northern Lights. They belong to a friend, not mine.
I liked it because she is mentally active, your imagination and detailed observation are fired, while your body relaxes leaving you sitting nailed to the chair. Comfortable and relaxed without wanting to move.
I am normally very restless, and this variety helped me to sit longer.
Taste? I felt a taste of coffee, but maybe I was crazy, or it was the products that my friend used. I loved it.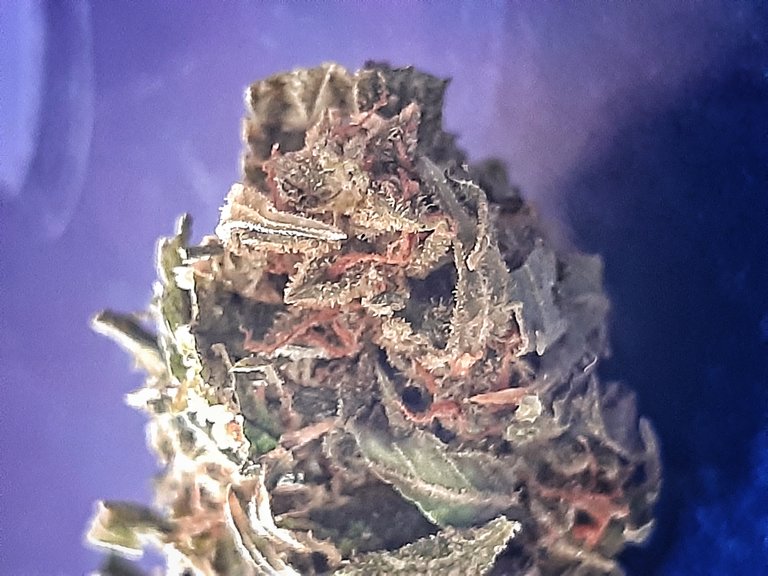 ---
Garden Visitors
Who has not found strange insects in our beloved plants? ...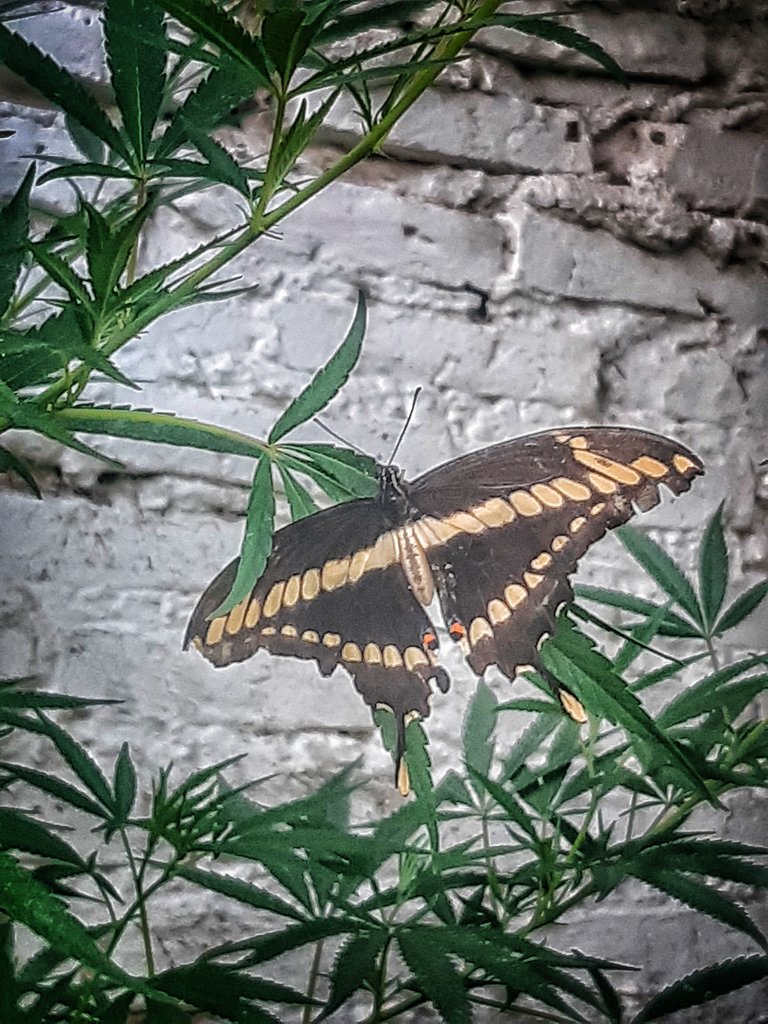 This friend came by several times over two weeks.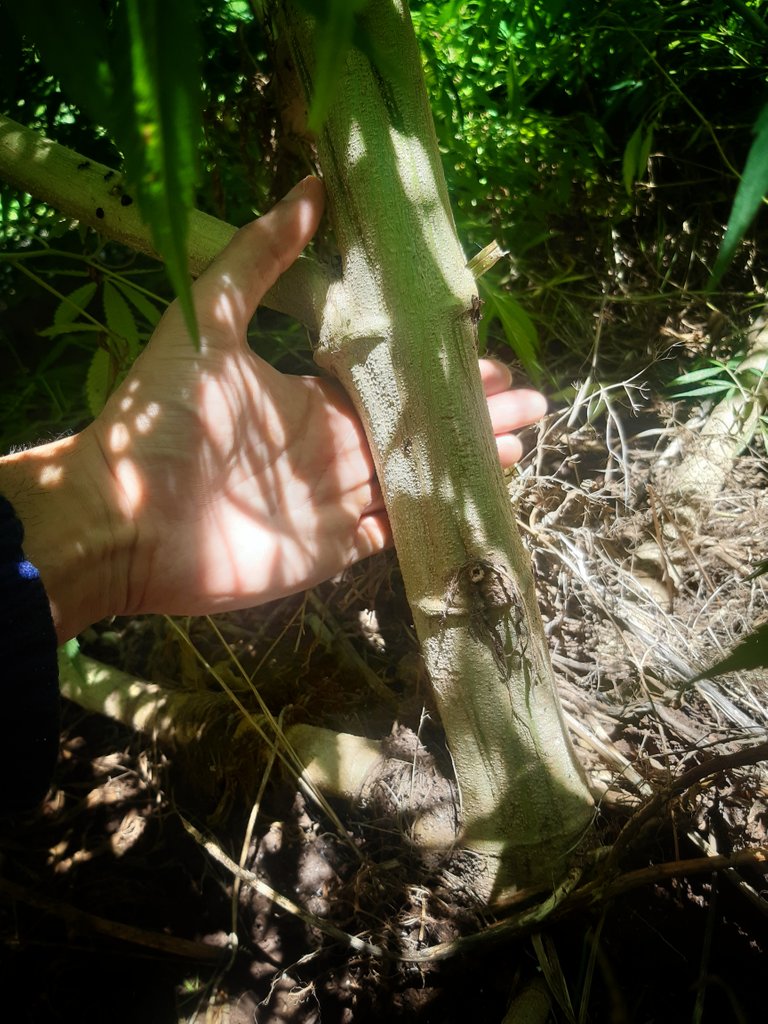 On my left thumb there is a secondary branch with 6 cochineals, a quite disgusting black (and also white and brown) bug that unfortunately has to be burst because they suck the vitality of the plant, even breaking its branches.< /up>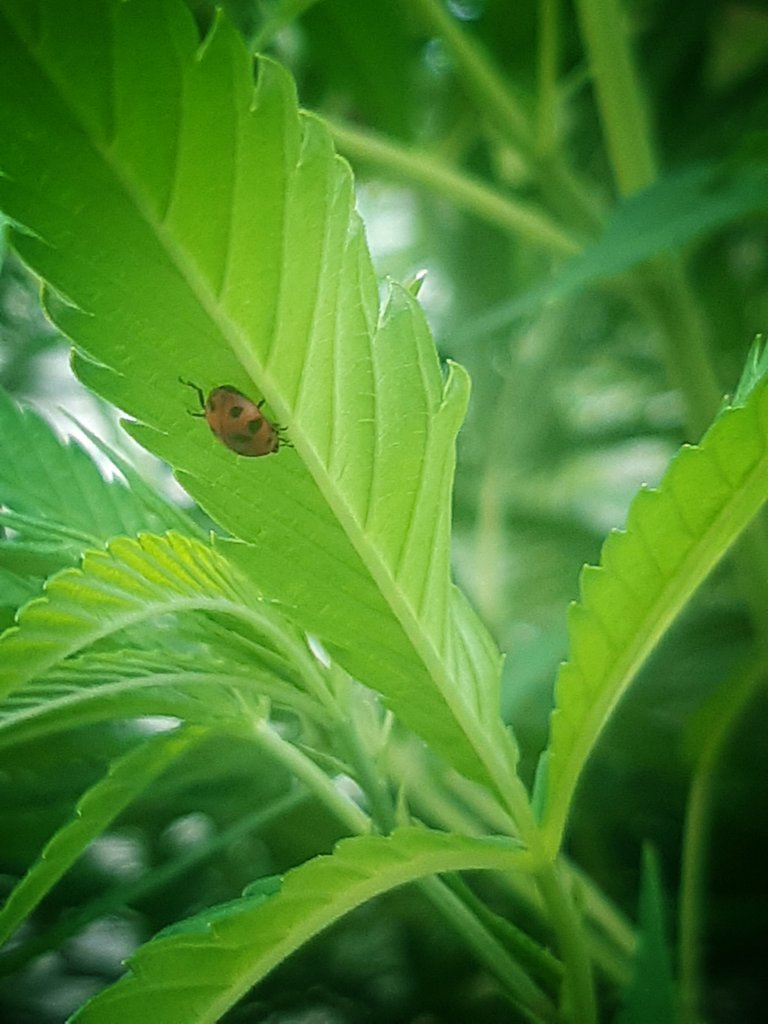 My little friends having a very close encounter we.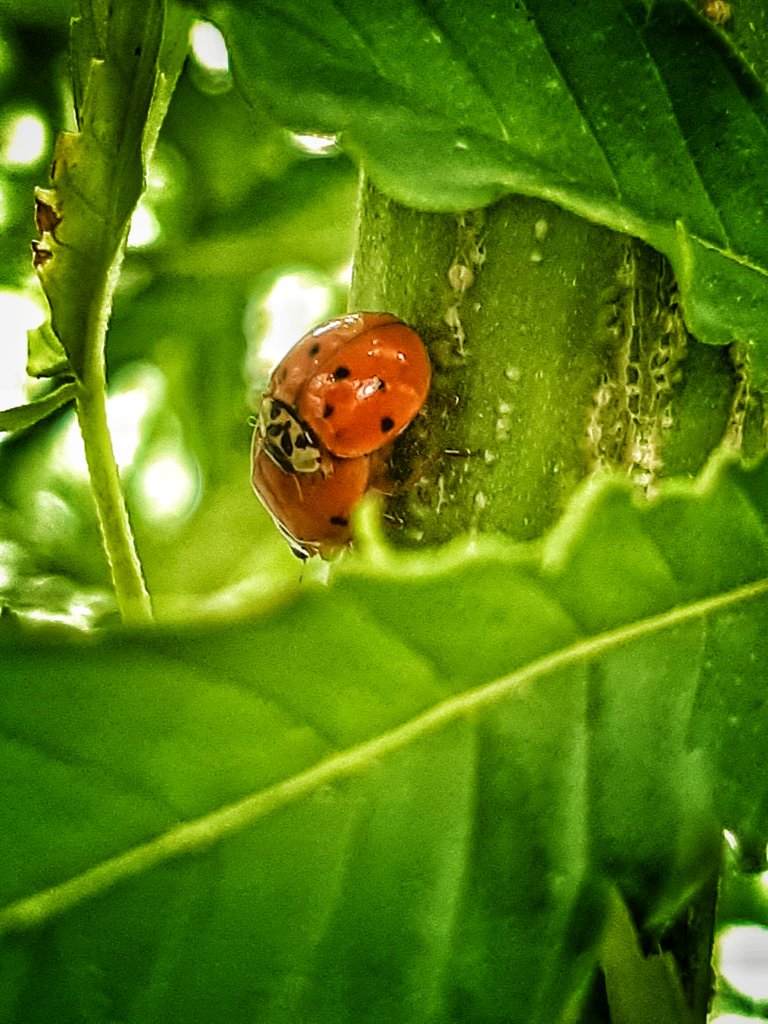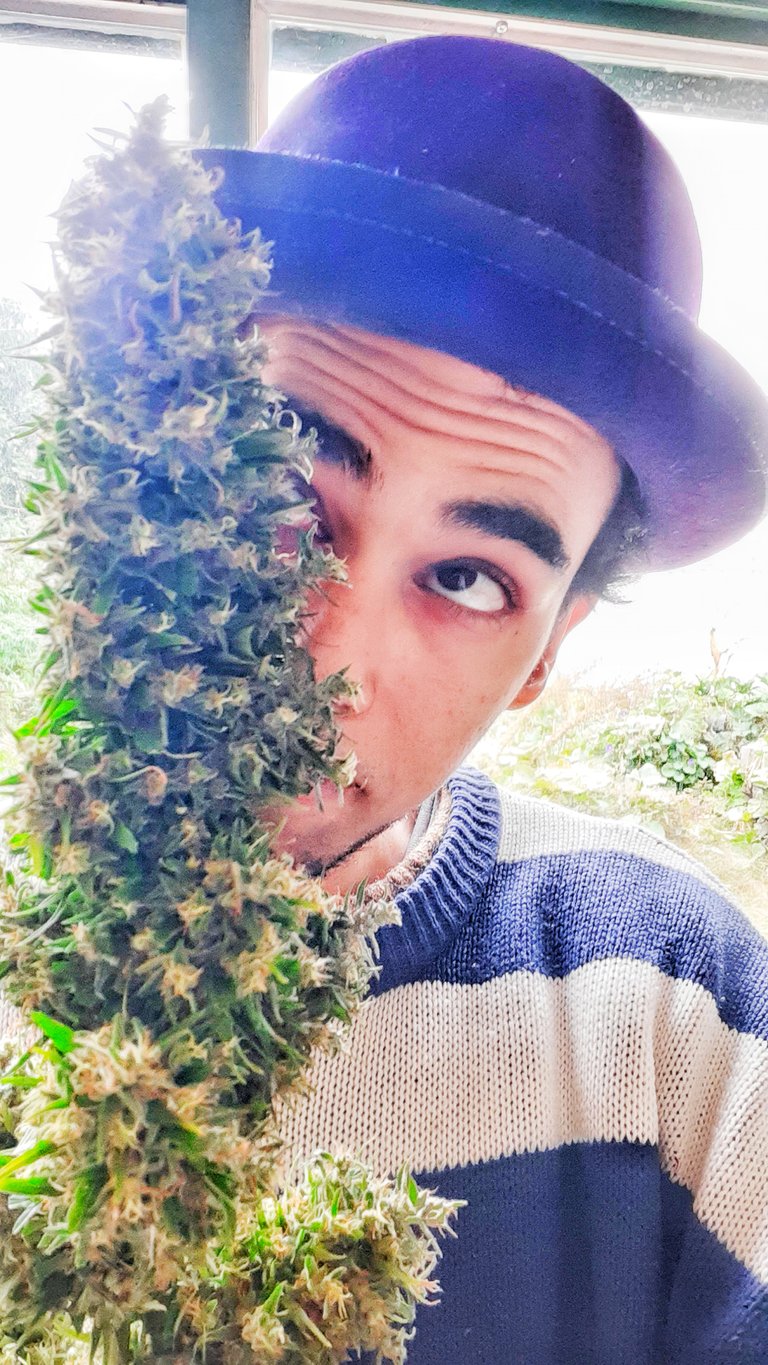 Me missing the praying mantis with whom I spoke several afternoons. One day (the storm had broken a branch) and cloudedI pruned the plant very roughly, you got angry and left... If you're watching this, please come back, I've learned my lesson.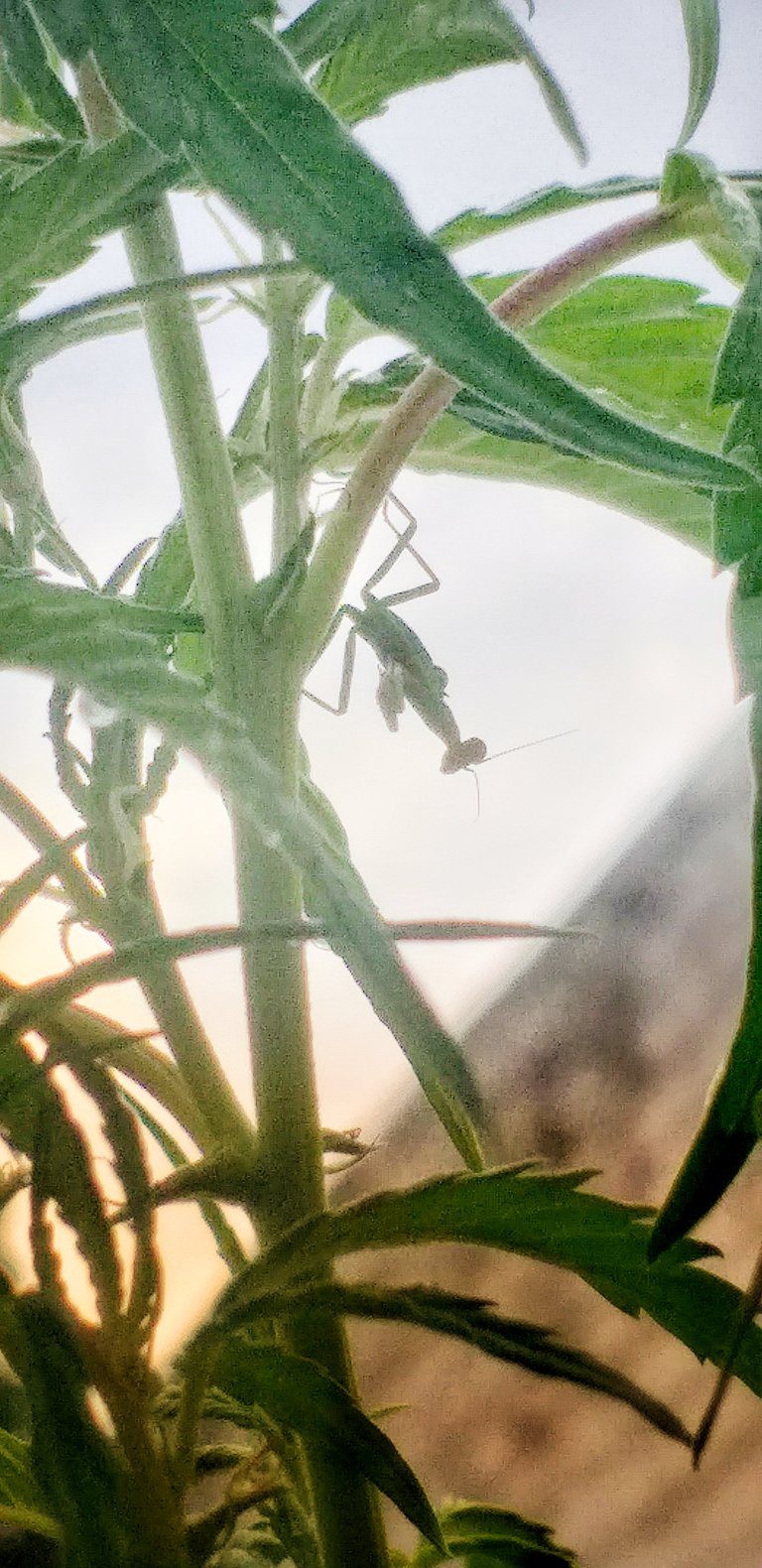 ---
---
Put water on the plants. And treat them well!.
This plant broke the crown, the upper part, and despite the fact that a th ente repaired it, it slowly began to turn yellow. And finally all the leaves fell...
The bottom half survived, thriving in size, but the buds were too close to the ground...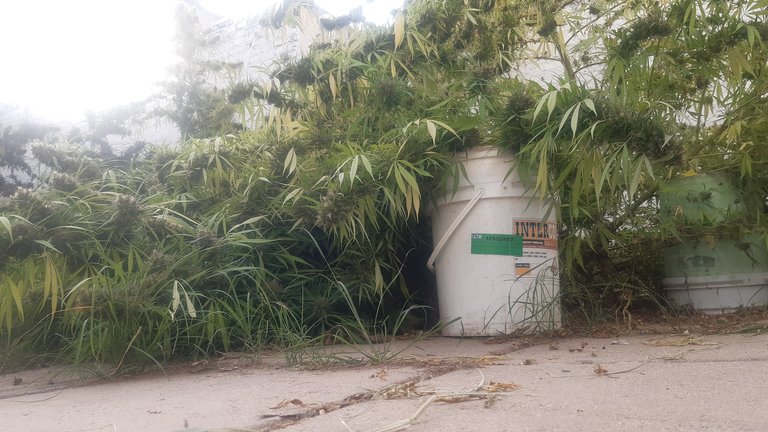 I solved it in the most precarious way I found, which was to put a bucket under the branch for a month... haha ​​and well... for the next crop I'm going to prune them every week and tie them well from the beginning of flowering.
---
---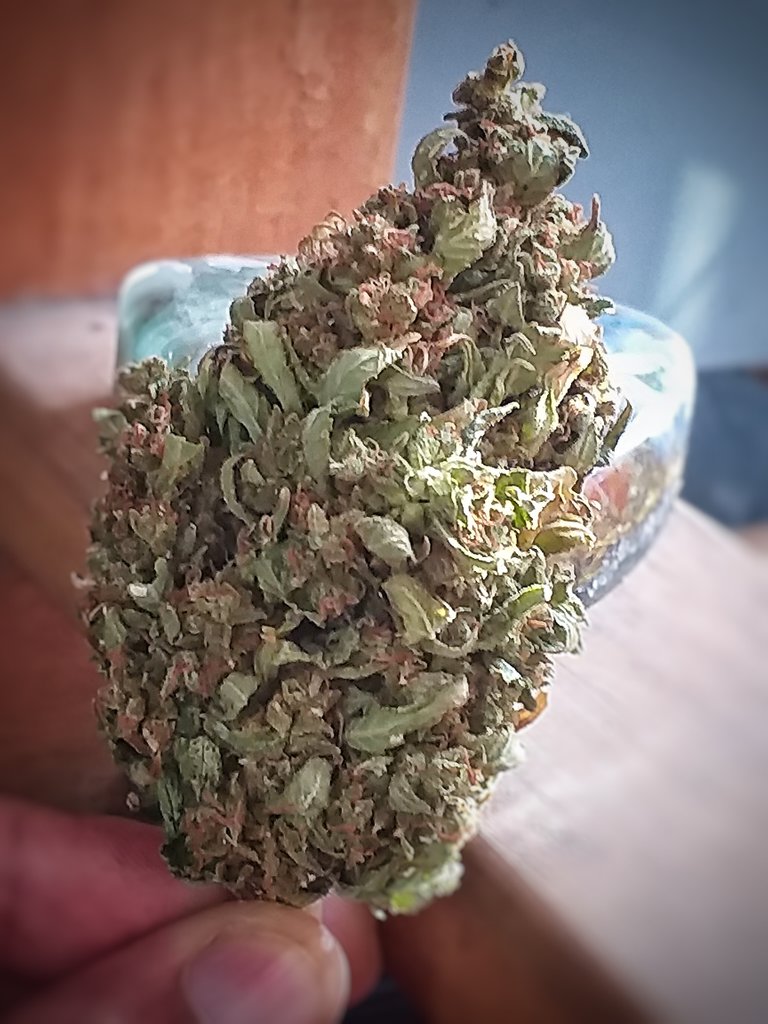 Moby dick
---
Thank you for your sympathy! Take care of yourselves little ones, always cultivate!
If anyone is interested in a few days I can show you more photos of the plants about to be cut...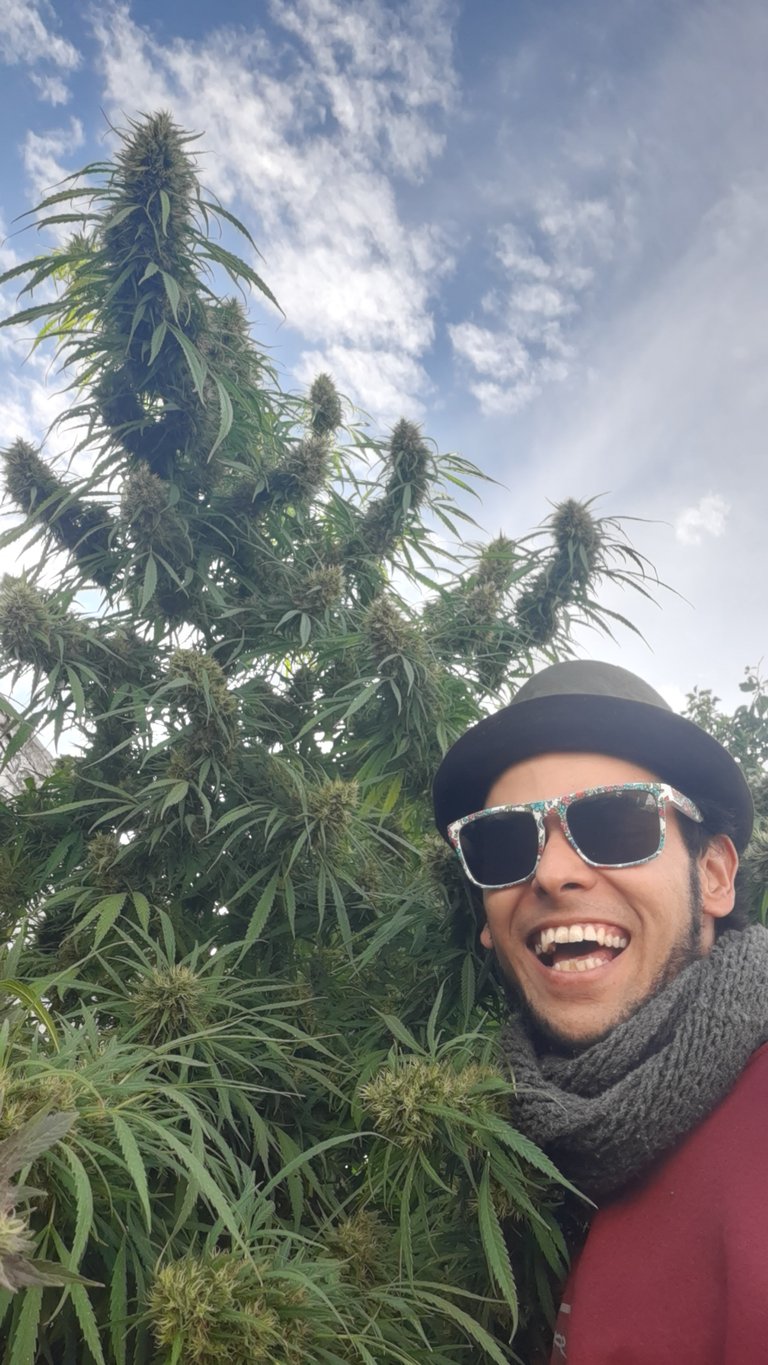 Hugs!!!!
💚💚💚💚💚💚💚
---
---
---
Un día se llenó de perfumes
Hola! Como están?
Yo muy feliz porque estoy cosechando las plantas que me acompañaron estos meses. Estaban muy chiquitas en este post hace 5 meses.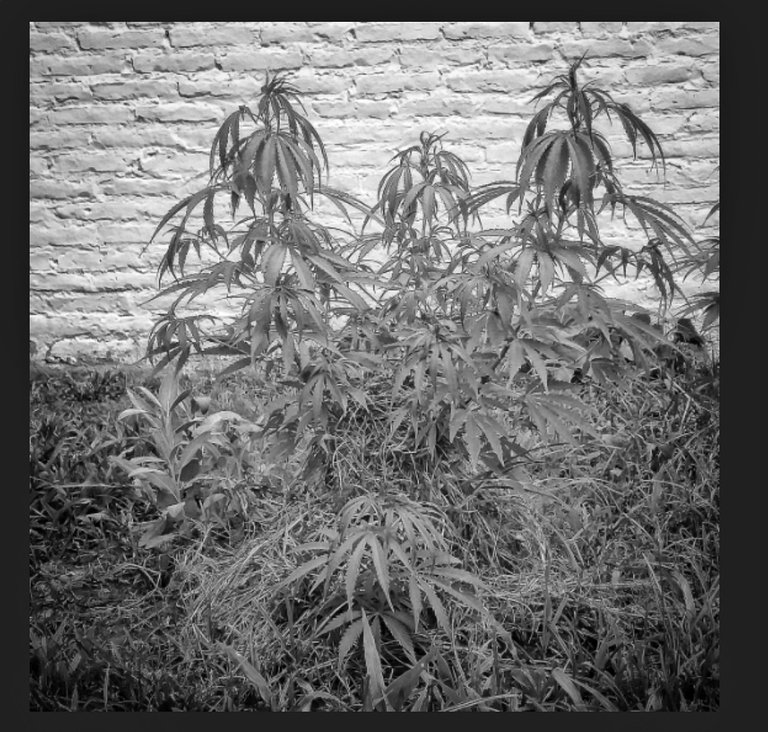 (Antes)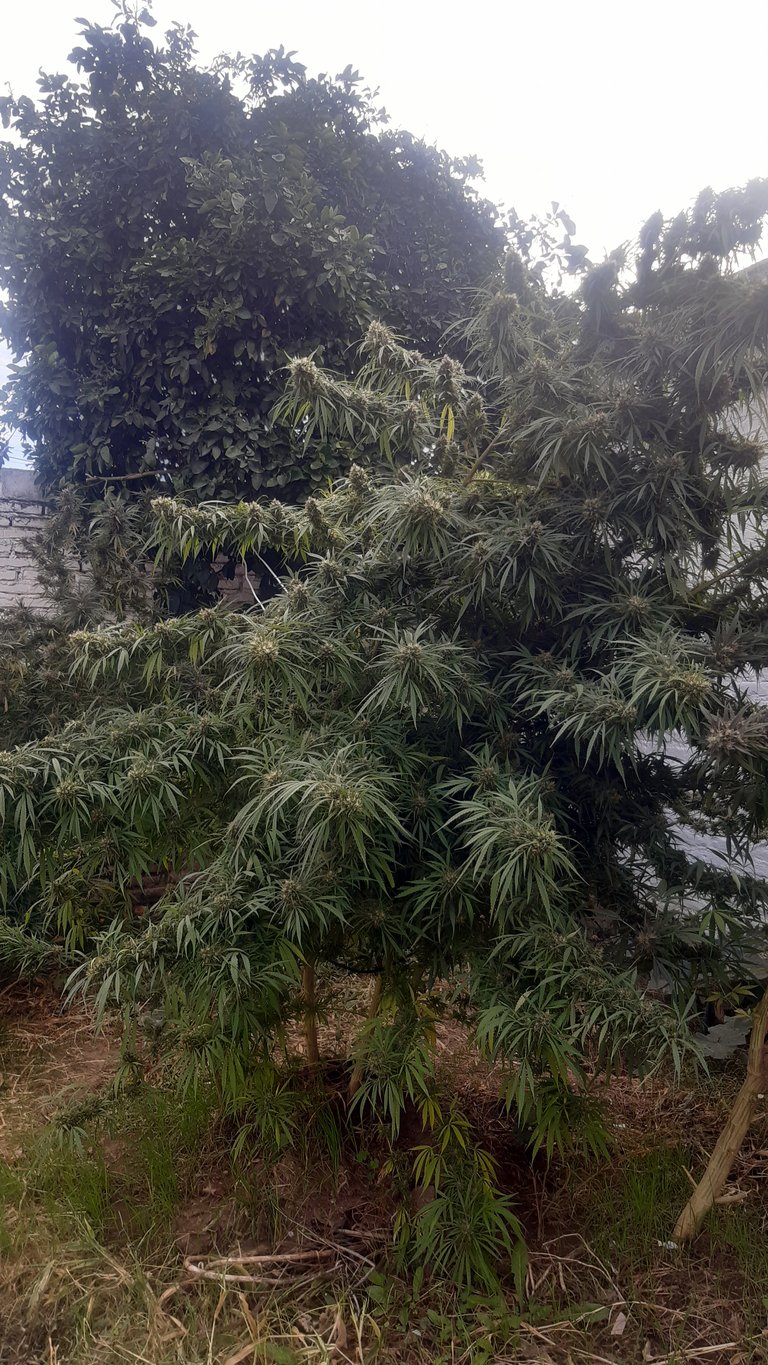 (Hoy)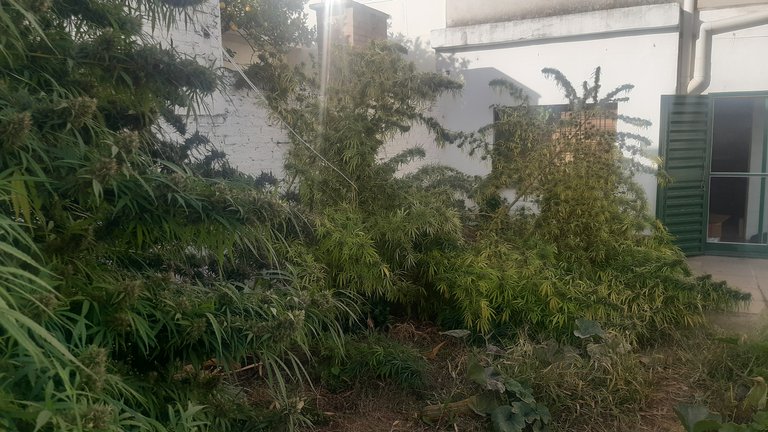 ---
---
Nuevos panoramas
Este año contaba que en Argentina se despenaliza el autocultivo con fines medicinales. Habilitando tener 9 plantas hasta en 15 metros cuadrados.
Como siempre estuvo prohibido, nunca entraban semillas de genéticas ganadoras de copas. Y circulaban plantas que venían de la marihuana prensada de escaso poder psicoactivo de Paraguay.
Los cultivadores recién este año podemos acceder a genéticas importadas sin temor a ser encarcelados por comprar tres semillas...
Y también ya salieron al mercado la primera variedad de marihuana argentina, la Eva 01.
Mismo así, a lo largo de los años fui coleccionando semillas de flores que me parecieron muy buenas. Desconozco sus nombres, y voy a seguir las plantando unas temporadas más.
Tengo que aprender mucho y puedo probar con esas semillas...
---
---
Planta #1
Bubblegum Auto
Esta de aquí abajo fue la primera que corte hace un mes y medio para ir teniendo algo, fue una Bublegum automática que conseguí comprando unas flores a un amigo, y dentro de los cálices trajeron 3 semillas.
Germinaron las tres, pero una macho, otra hembra que no avanzó de la pre floración, y esta de abajo que se hizo bastante espigada a la sombra de otras plantas más grandes.
No le puse ningun producto y quedo muy pequeñita esta auto olía riquísimo, (pero no salió muy rica de sabor, ni pegadora). A mi no sé me da bien el cultivo de automáticas, hay que ser muy constante con los fertilizantes desde el día 1.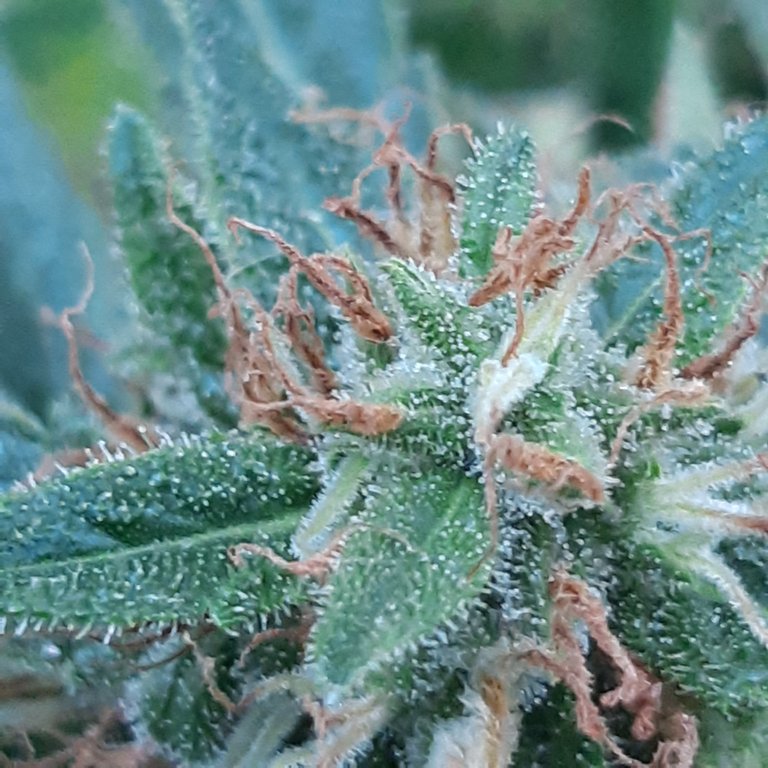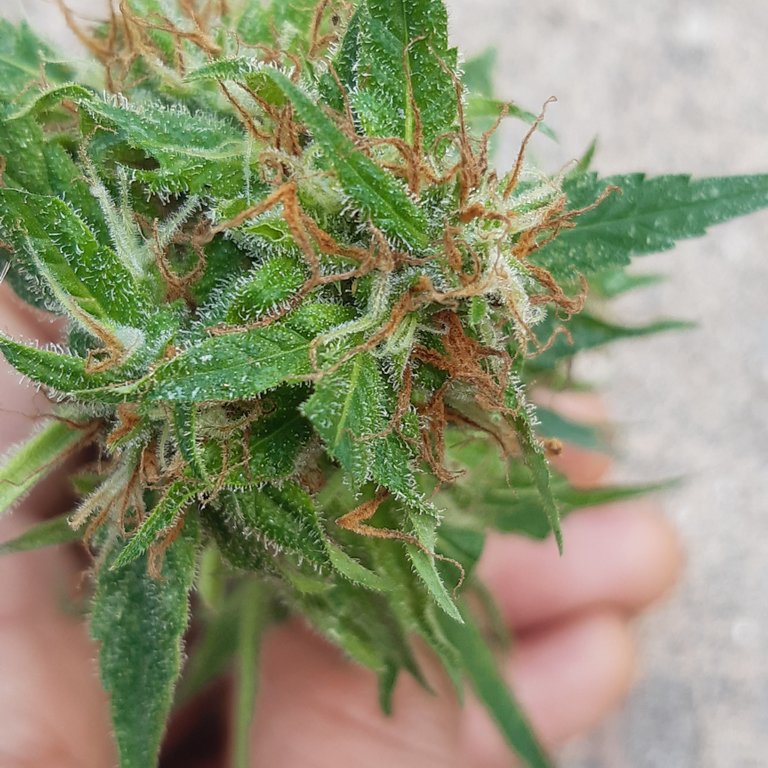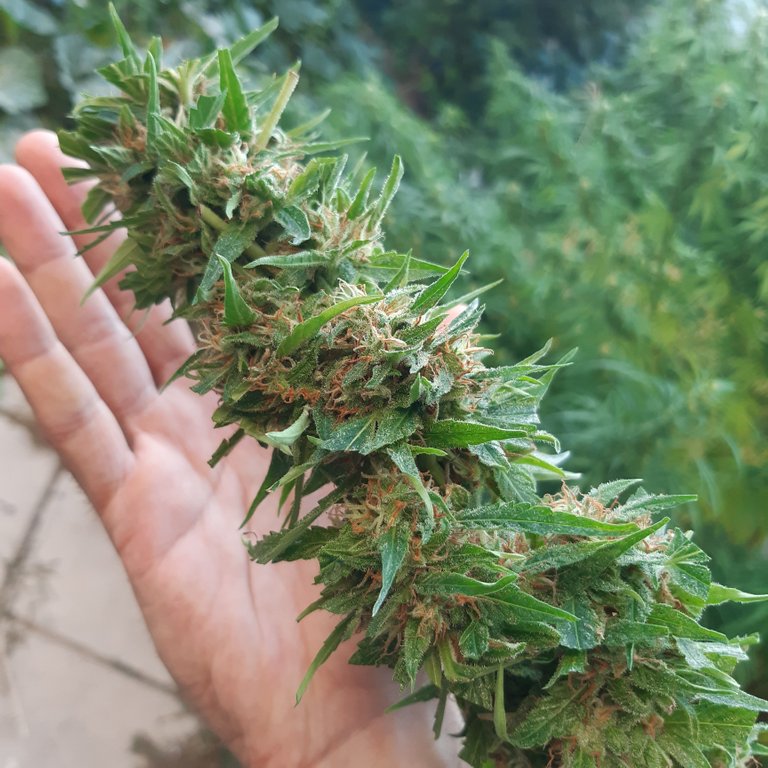 Mientras esperaba que eso seque, reconozco que estaba muy manija (apurado)... y no la dejé curar bien...
---
---
Caminando por ahí...
Predominancia Indica
Un amigo estaba curando unas flores...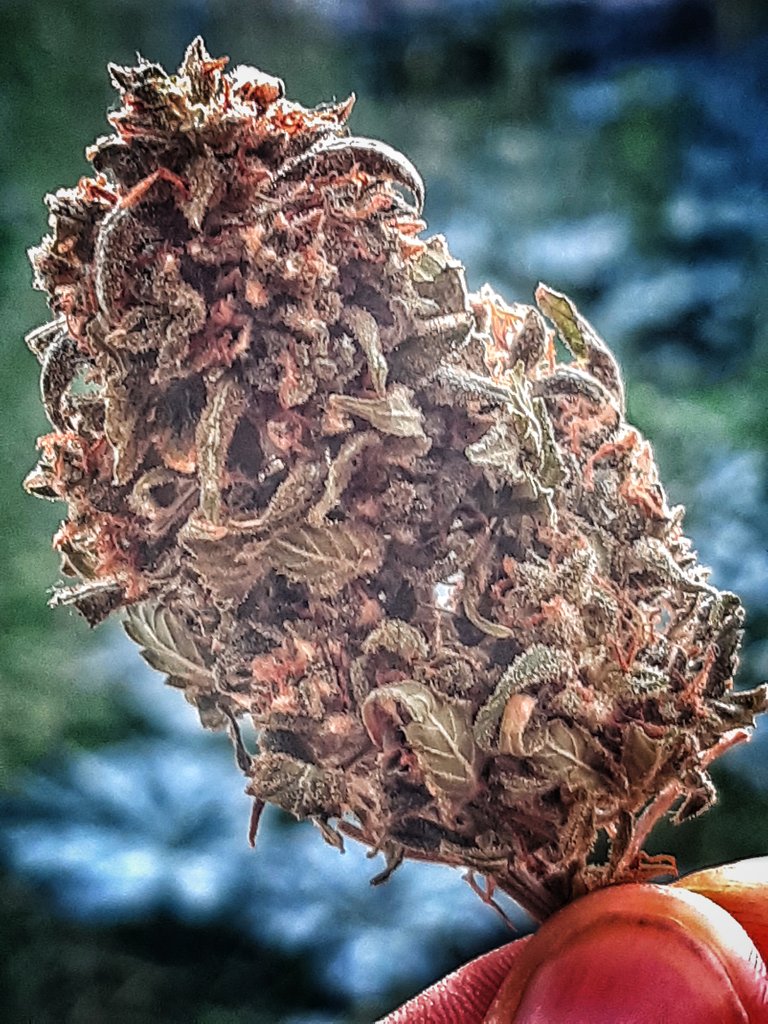 Primera vez con Northern Lights. Son de un amigo, no mías.
Me gustó porque es activa mentalmente, se te dispara la imaginacion y la observación detallada, mientras te relaja el cuerpo dejándote sentado clavado a la silla. Cómodo y relajado sin ganas de moverte.
Yo normalmente soy muy inquieto, y esta variedad me ayudó a estar sentado mas tiempo.
Sabor? Yo le sentí un gustito a café, pero capaz estaba reloco, o fueron los productos que usó mi amigo. Me gusto mucho.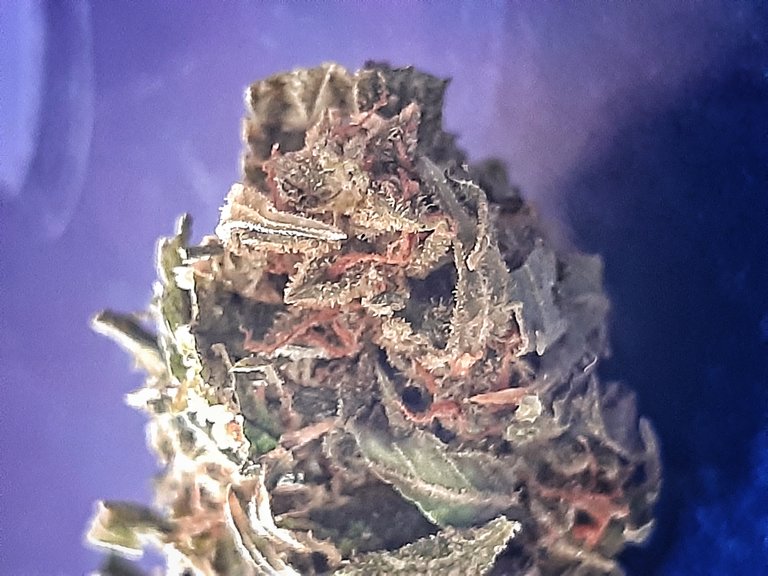 ---
Visitantes del jardín


Quien no ha encontrado insectos extraños en nuestras amadas plantas? ...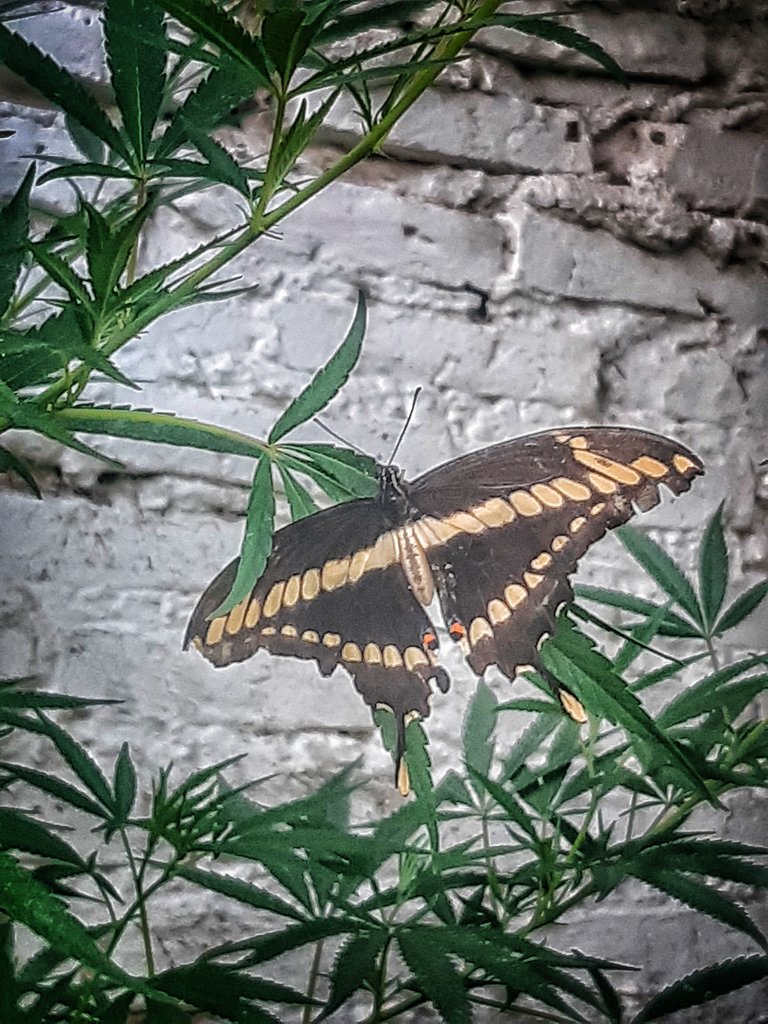 Esta amiga vino varias veces durante dos semanas.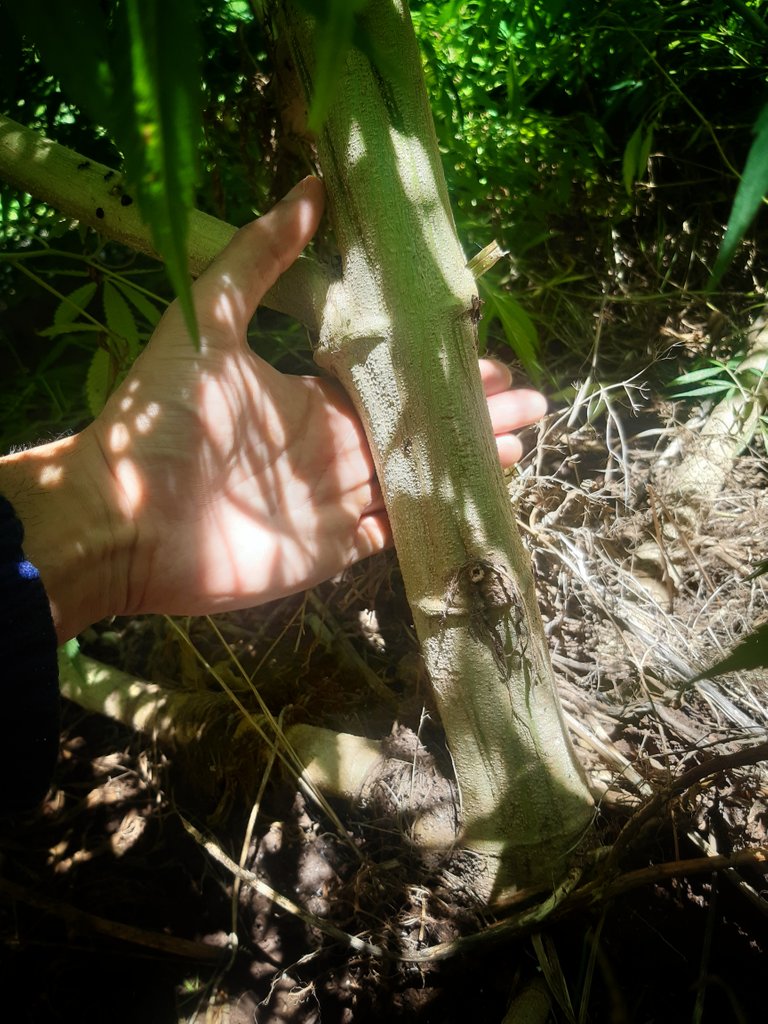 Sobre mi pulgar izquierdo hay una rama secundaria con 6 cochinillas, un bicho negro (y también blanco y marron) bastante repugnante que hay que reventar lamentablemente porque succionan la vitalidad de la planta, llegando a quebrar sus ramas.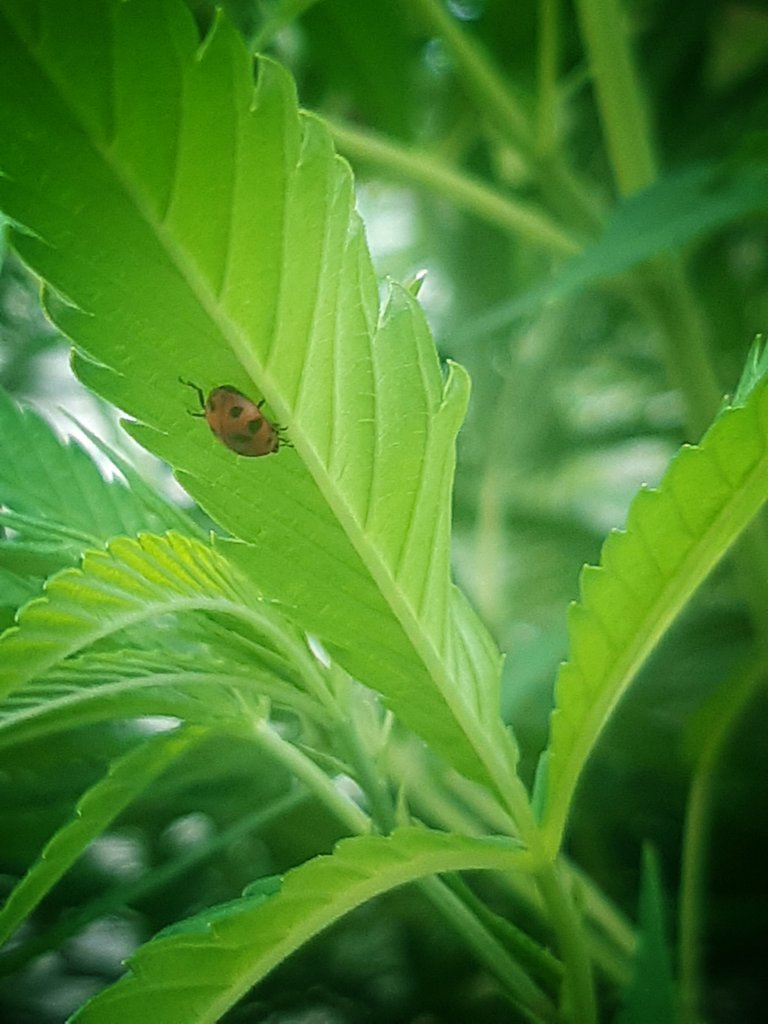 Mis amiguitas teniendo un encuentro muy cercano we.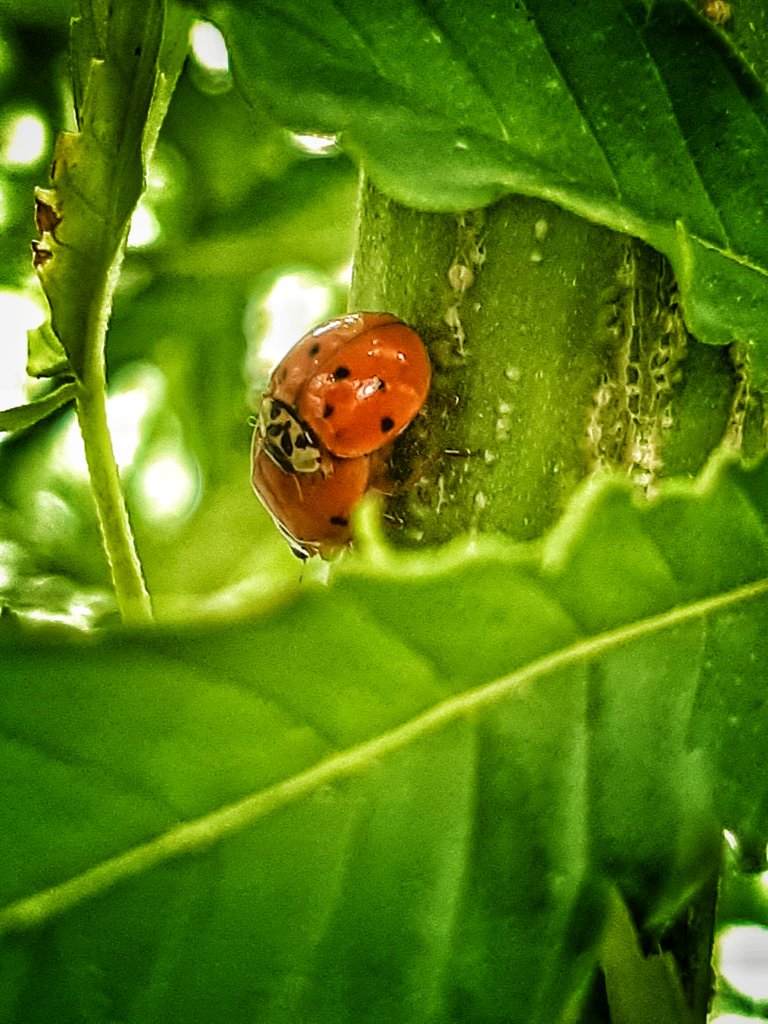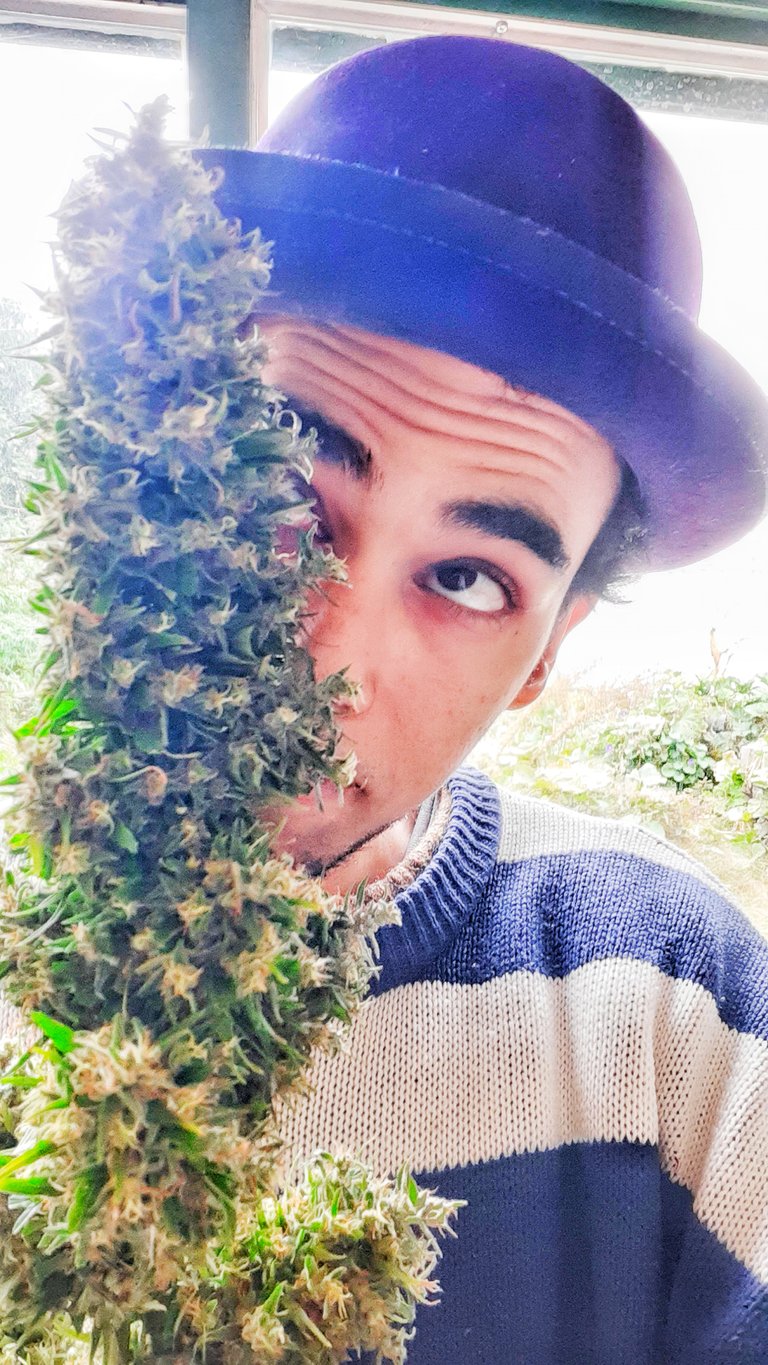 Yo extrañando la mantis religiosa con la que conversé varias tardes. Un día (la tormenta había quebrado una rama) y ofuscado podé la planta muy brusco, te enojaste y te fuiste... Si estás viendo esto, por favor vuelve, ya aprendí la lección.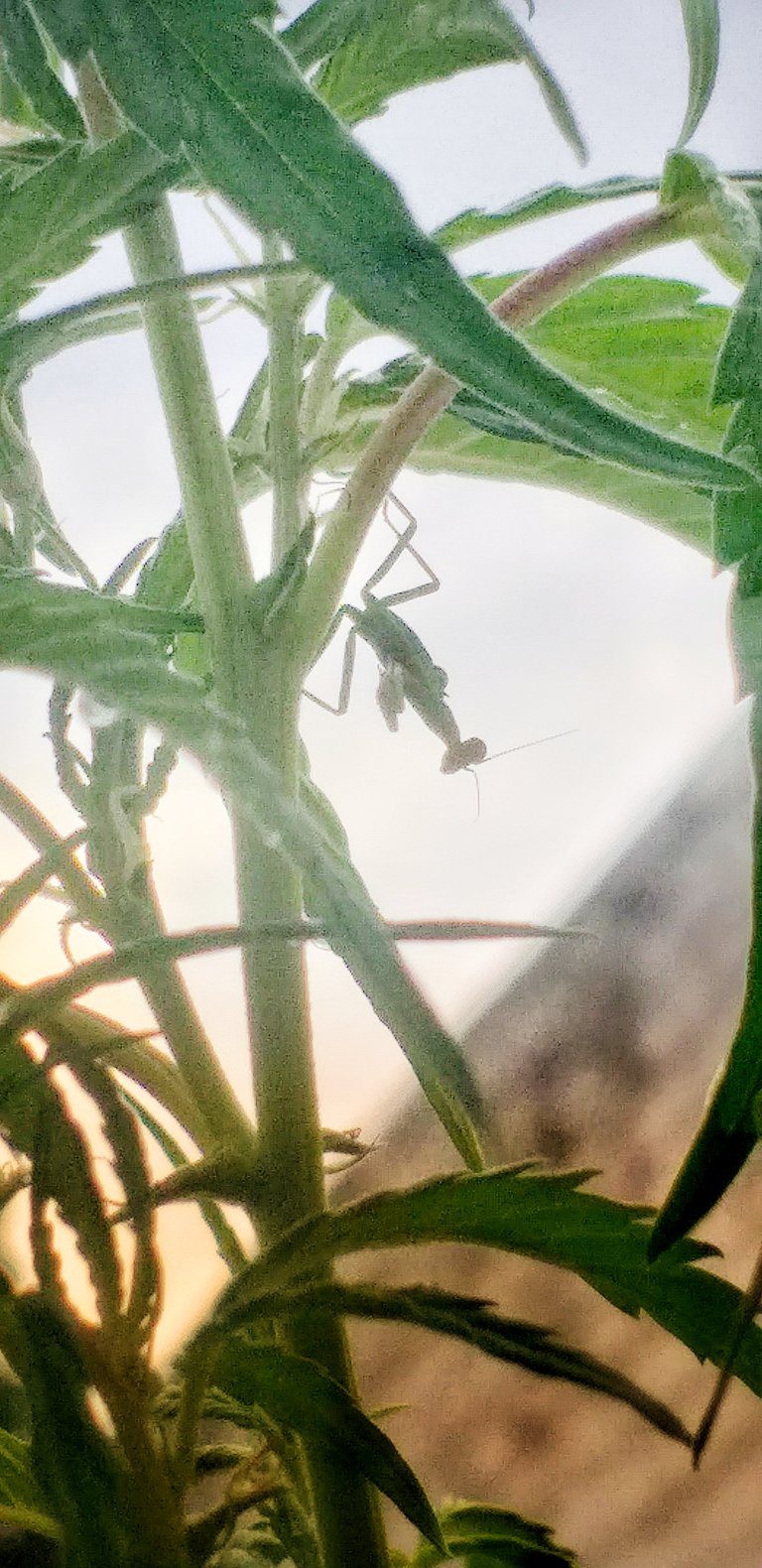 ---
---
Echenle agüita a las plantas. Y atenlas bien!.
Esta planta se quebró la copa, la parte superior, y a pesar de que un th ente repararla, empezó lentamente a amarillear. Y finalmente cayeron todas las hojas...
Sobrevivió la mitad de abajo, que prosperó en tamaño, pero los cogollos me quedaron muy cerca del piso...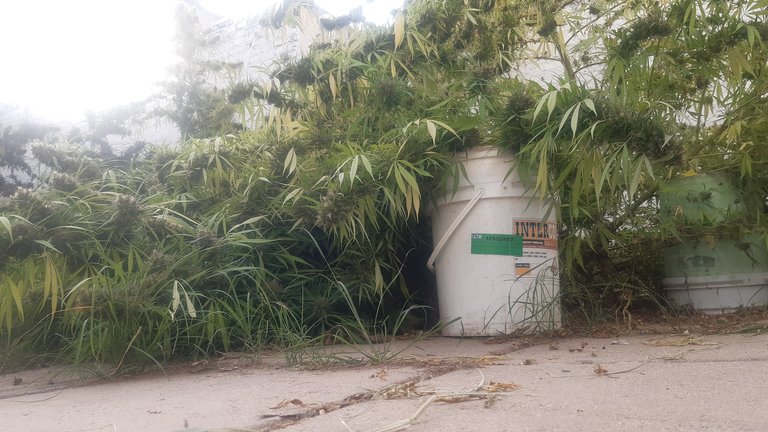 Lo solucioné de la manera más precaria que encontré, que fue ponerle un balde debajo de la rama por un mes.. jaja y bueno... para el próximo cultivo las voy a podar cada semana y atarlas bien desde el inicio de la floración.
---
---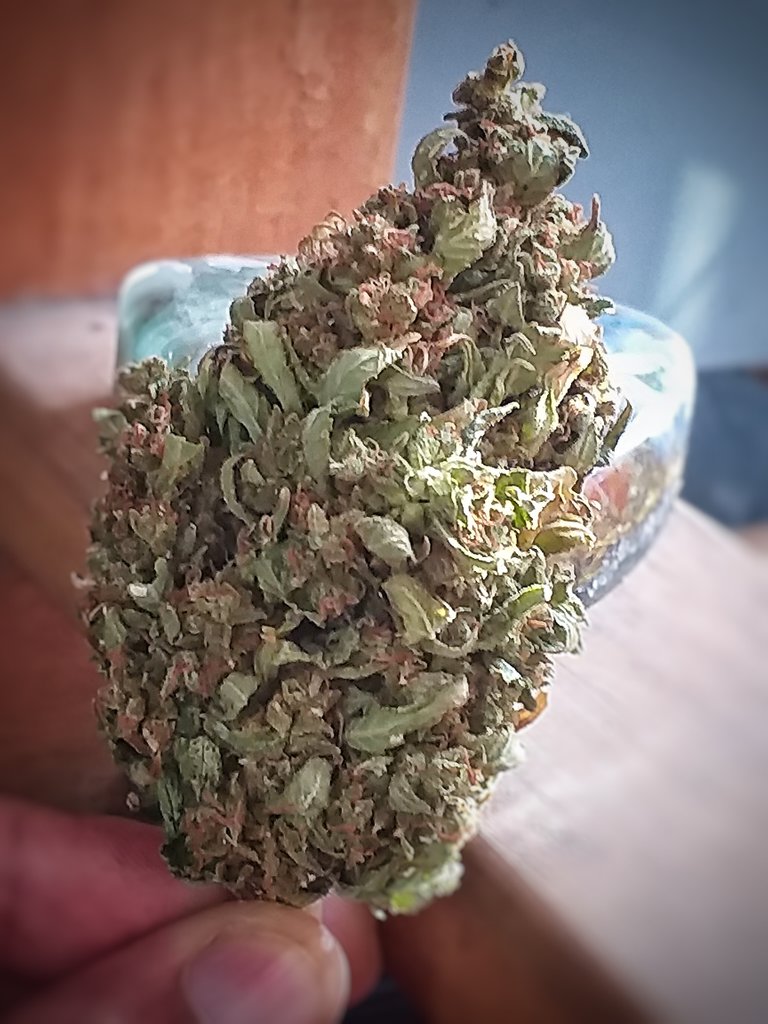 Moby dick
---
Gracias por la buena onda! Cuidense mucho pequeñines, cultiven siempre!
Si a alguien le interesa en unos días puedo mostrarles más fotos de las plantas a punto de corte...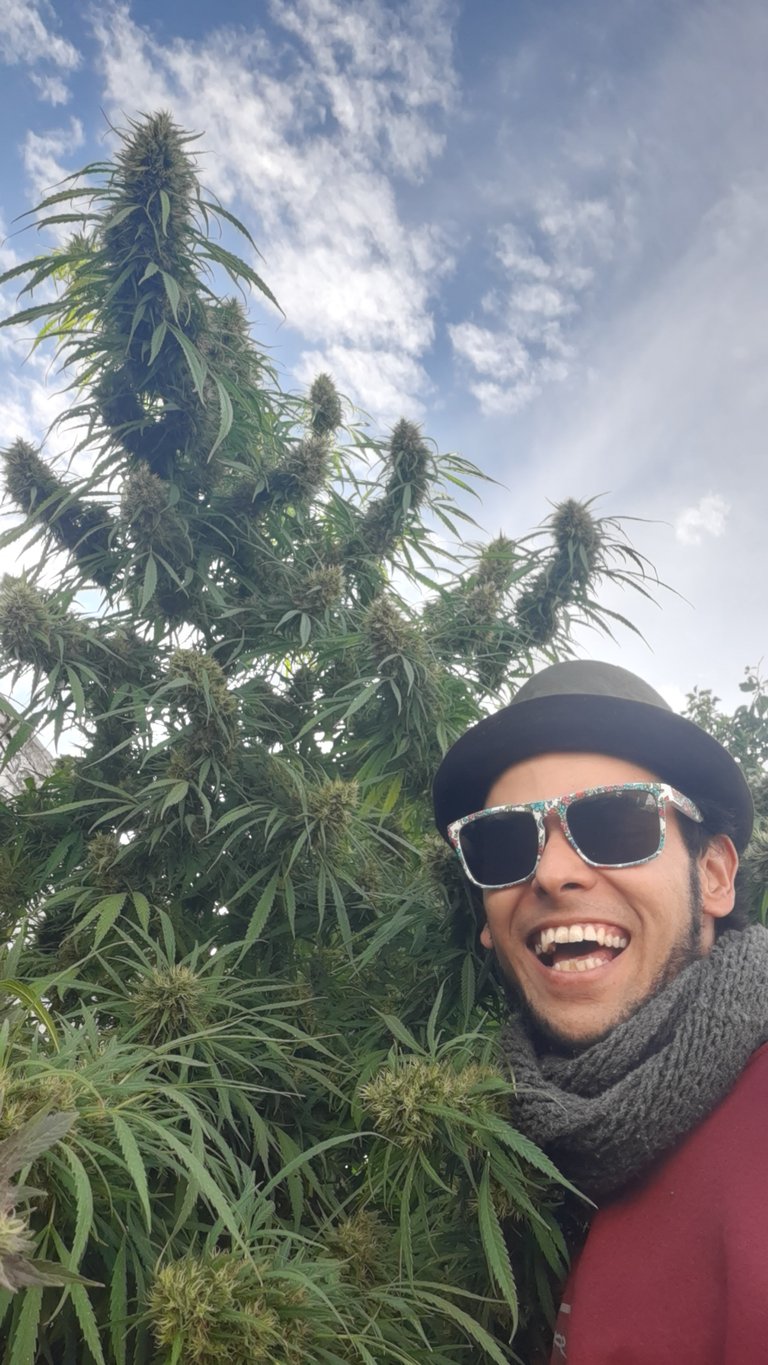 Abrazos!!!!
💚💚💚💚💚💚💚
---
---