THC: What is THC?

What is THC?
Hello and welcome to: What is THC?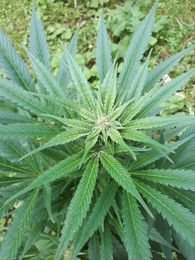 THC found in Cannabis was first isolated by Raphael Mechoulam and his colleagues at the Weizmann Institute of Science in 1964. There are many uses for THC such as being a potent analgesic, or pain reliever, which relieves pain by binding to the body's natural cannabinoid receptors concentrated in the central nervous system and brain.
THC, or tetrahydrocannabinol, is the psychoactive ingredient in cannabis. THC binds to cannabinoid receptors in the brain, which are responsible for regulating neurotransmitters like serotonin. Typical recreational effects associated with THC can be feelings of euphoria and relaxation.
There are four subtypes of cannabinoid receptors which are activated by THC found on cells in the brain, spinal cord, and other parts of the body. THC binds to these cannabinoid receptors in specific areas of the brain by attaching to two types of cannabinoid receptors, CB1 and CB2. This can cause a series of neurotransmitters to be released, producing the psychoactive effects of cannabis potentially affecting the mood, cognition, movement, appetite and more.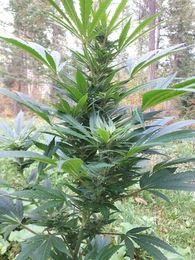 It is also important to note that the percentage of THC is important to know when deciding on what strains to buy, grow, and sell. The THC percentage is a measure of how much THC there is in a certain quantity of cannabis.
In the early 1980s, the average concentration of THC in marijuana was 2.4%. In 1998, it was 12.2% and by 2013, it had risen again to 17.9%. The higher the number, the more potential a marijuana plant has for having a psychoactive effect on a person. THC can be taken orally in capsules, liquids, or by smoking/vaporizing the dried flower and leaves of the cannabis plant.
...and No, you cannot overdose on THC. It is impossible to consume a lethal dose of marijuana in one sitting. However, while overdosing may not be possible for THC, it is possible for people to get extremely intoxicated by smoking marijuana, and it is important to be mindful of your marijuana intake; it could cause rare mild hallucinations, increased heart rate, and trouble with talking clearly. If you find yourself feeling anxious or paranoid, it may be time to cut back.
In conclusion, although there is a lot of debate in the cannabis community about the utility of THC I find it is a good choice, because for me the benefits most definitely outweigh any of the risks I find associated with Cannabis.
The pleasurable experience from THC allows me to escape from my everyday life and interact with a different world, while the medicinal effects it has for me has been life altering to say the least.
.. And as long as a person has a reliable source to buy from and a responsible understanding of the THC and the effects on their body, I feel they can experience many of the benefits THC has to offer.

---
---