7 weeks into First grow of 2022

Hello everyone @ WeedCash
Update to the first grow of the 2022 season 👌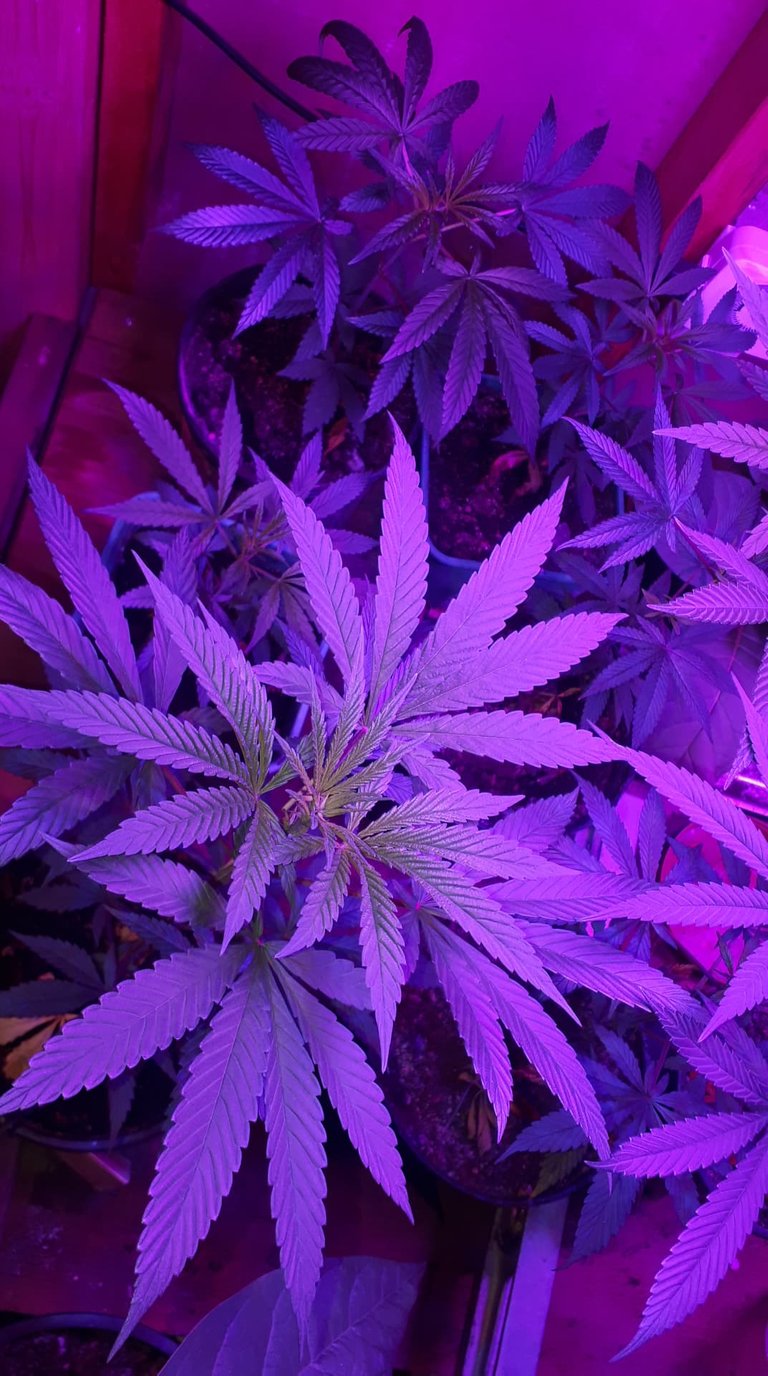 Hello everyone @ the WeedCash Network!
I am glad to be able to share with you the progress so far on the mystery seeds I found earlier this year.
Today they are at 7 weeks old and looking good. They have experienced one minor set back with becoming just slightly root bound after a delay occurred with transplanting, but nothing serious and everything has seems to have corrected itself with a little bit of light work to the roots.
For the lighting I'm just using an Led as can be seen below and it is working out quite well. I am using just regular tap water... 😅 and some dirt I found in an old pot in the basement mixed with a small bag of some kind of soil I bought from a Wal-Mart last year.. I have the timer currently set to 18 hoursish and seeing no issues it will probably stay there until I plant these outside.
I have one male outside right now which I am watching for signs of discoloration or damage from cold overnight temperatures but so far so good!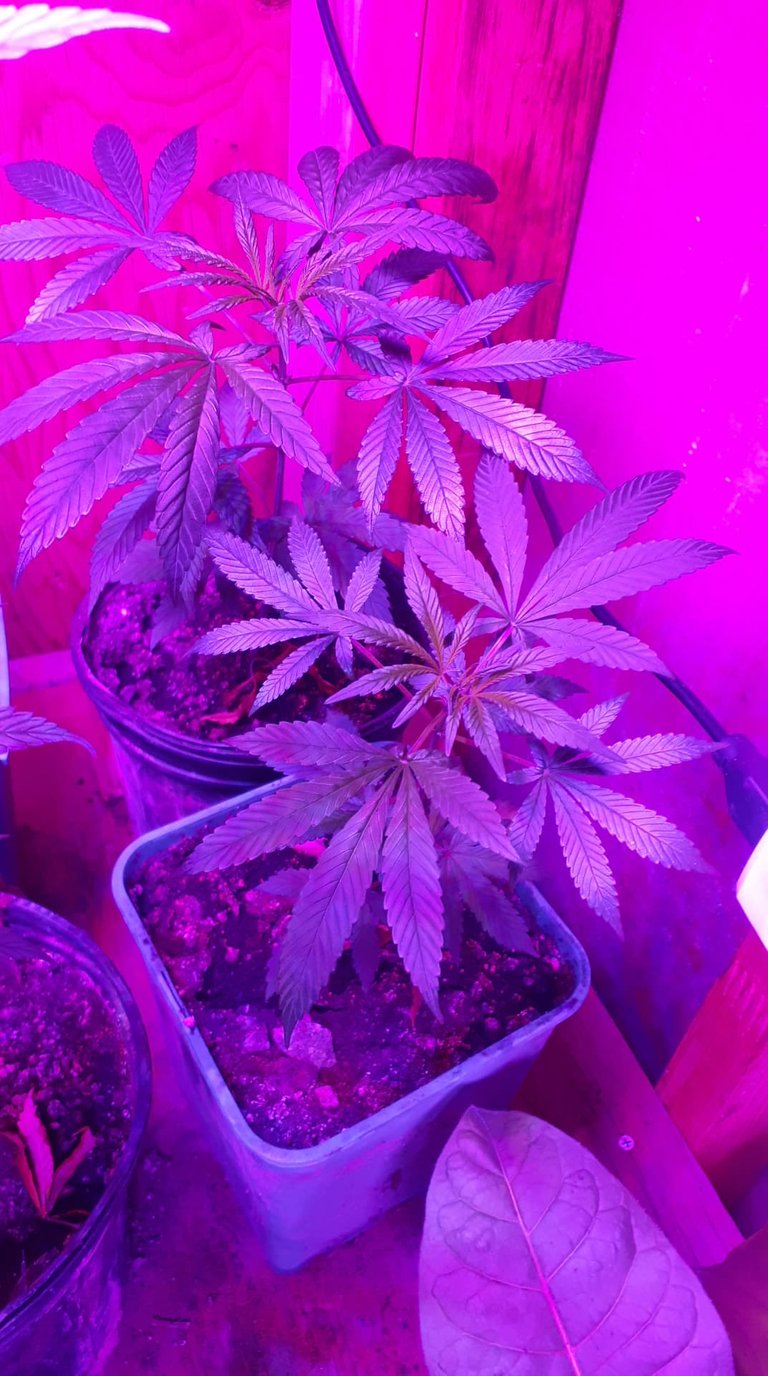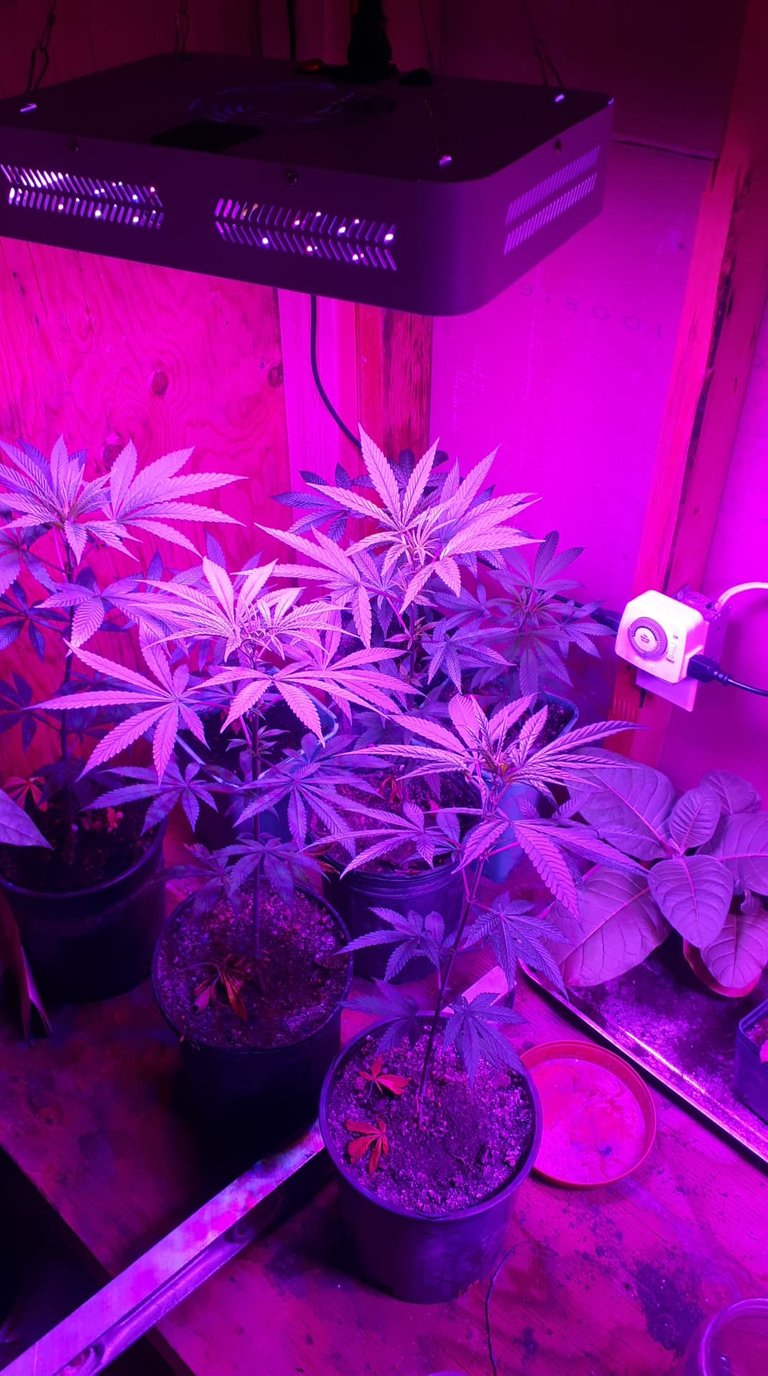 I started to build this little nursery and am looking to finish it with whatever board becomes available first and paint it a flat white with mildew resistant paint.. not that it builds up much Humidity.. it's pretty dry being that its not enclosed yet. I will probably also add some air, perhaps just a simple fan will do for now.
In the background there I have Tobacco plants I was experimenting with and they really are doing good. one of them is enormous already...
I can't wait to get all these pot plants outside into the yard. I picked out a nice spot in between an apricot tree and some grapes and it feels the ground about the right composition made out of mostly sand with a nice mix of clay and also has been build up with Salmon oil and chicken/rabbit manure from the previous years. So I feel everything will take right off as soon as it goes out into the yard.
I hope they get to 8 feet tall or larger! That would be epic. Hopefully at midseason point here I'll start doing some clones but that is yet to be seen.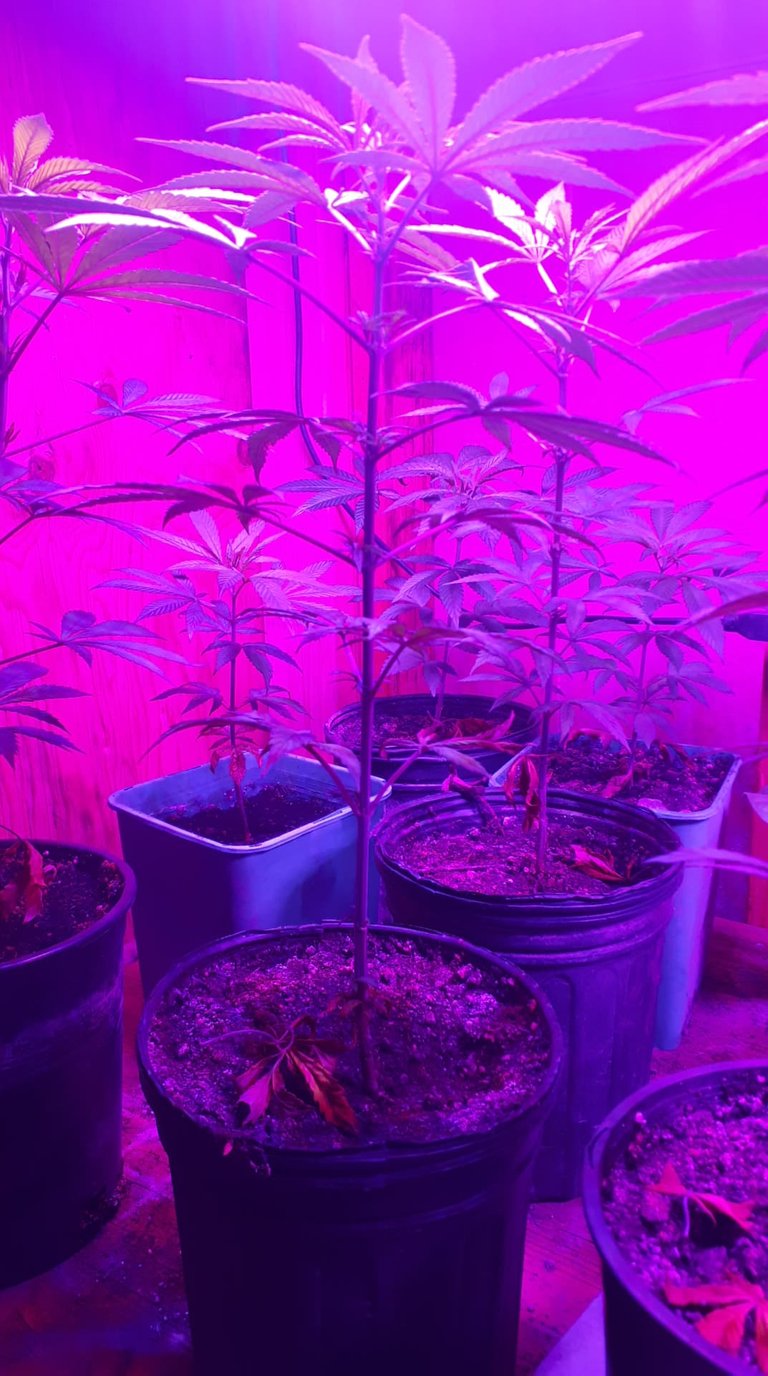 Here below is some product from using the honey bee extractor using butane from the food industry. Notice the nice deep creamy yellow color! It has a beautiful deep aroma and tastes like roasted caramel melting in the sun.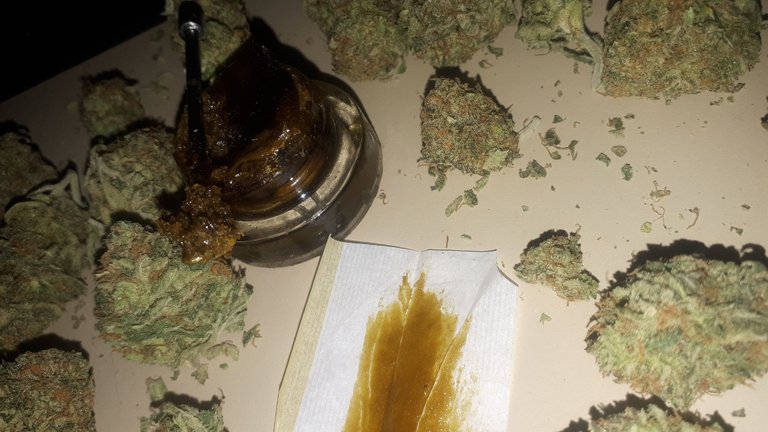 And where would I be without the famous Bic n Zig Zags... 😵 Maybe it would have been an idea to invest into either of those companies seeing as I know I can't be the only lifetime customer out there..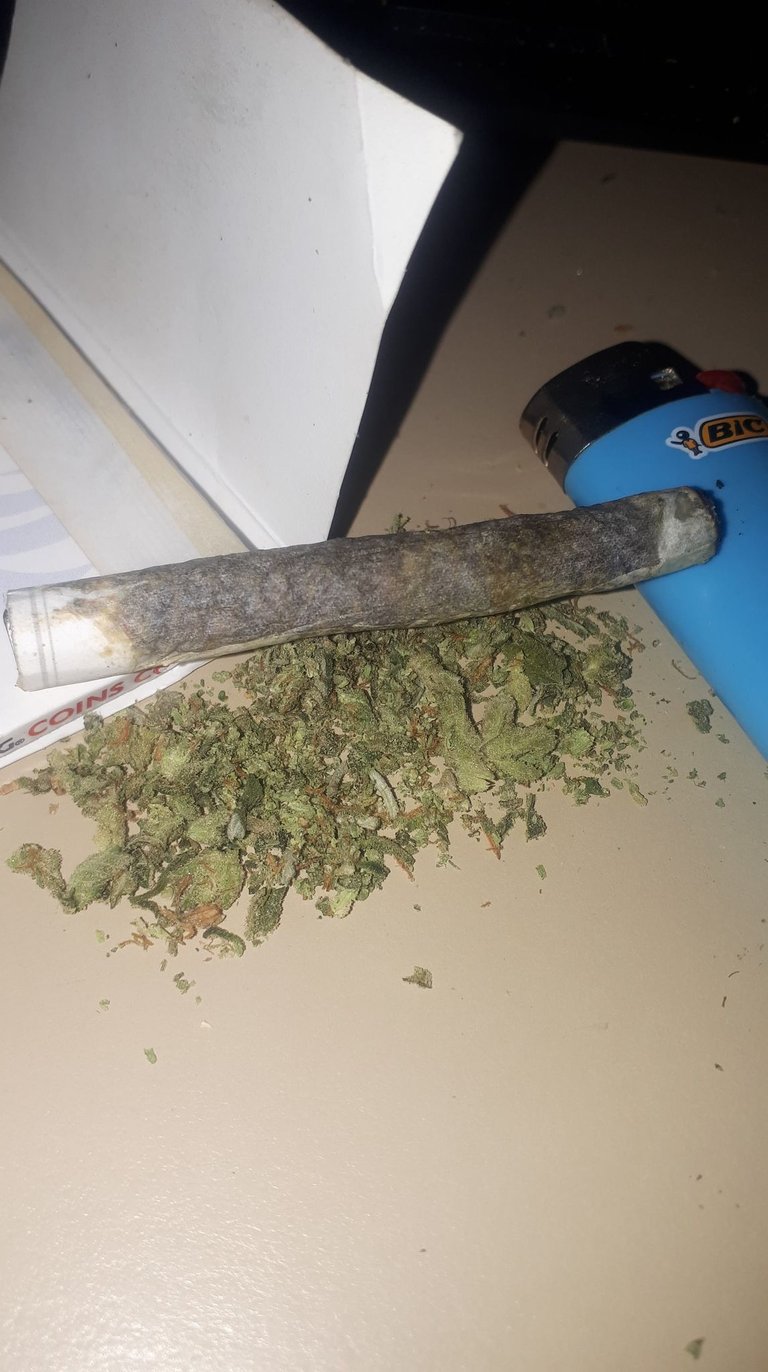 I will be sure to bring more updates as these plants get ready to go outside and if I can get some upgrades to the nursery done I'll be sure to share the progress. All this is going well and I am pleased with how these 7 week old babies look. Maybe I'll start another round of seeds outside here soon and see how that does. I would eventually love to get some high quality strains locked in to start producing all the seeds I can to start exchanging for WeedCash and HBD! 🤑

Well until next time everybody... Up Up and away!!! ✌️

---
---