Weed note.
Dear Stoners,
You have been smoking a lot.. like a lot a LOT.. but that's okay, you're fine. Buuttttttt you been having some slack at work, or forgot your house keys when you just got out and lock your doors, or finding your phone in a dark room, while using your iphone to light up the room up.. but the real question here is.
Whats your preference?
Sativa? or Indica? Sooo, if in case you needed some info that you already know, below is a chart for your reference. Because, its cool. 😃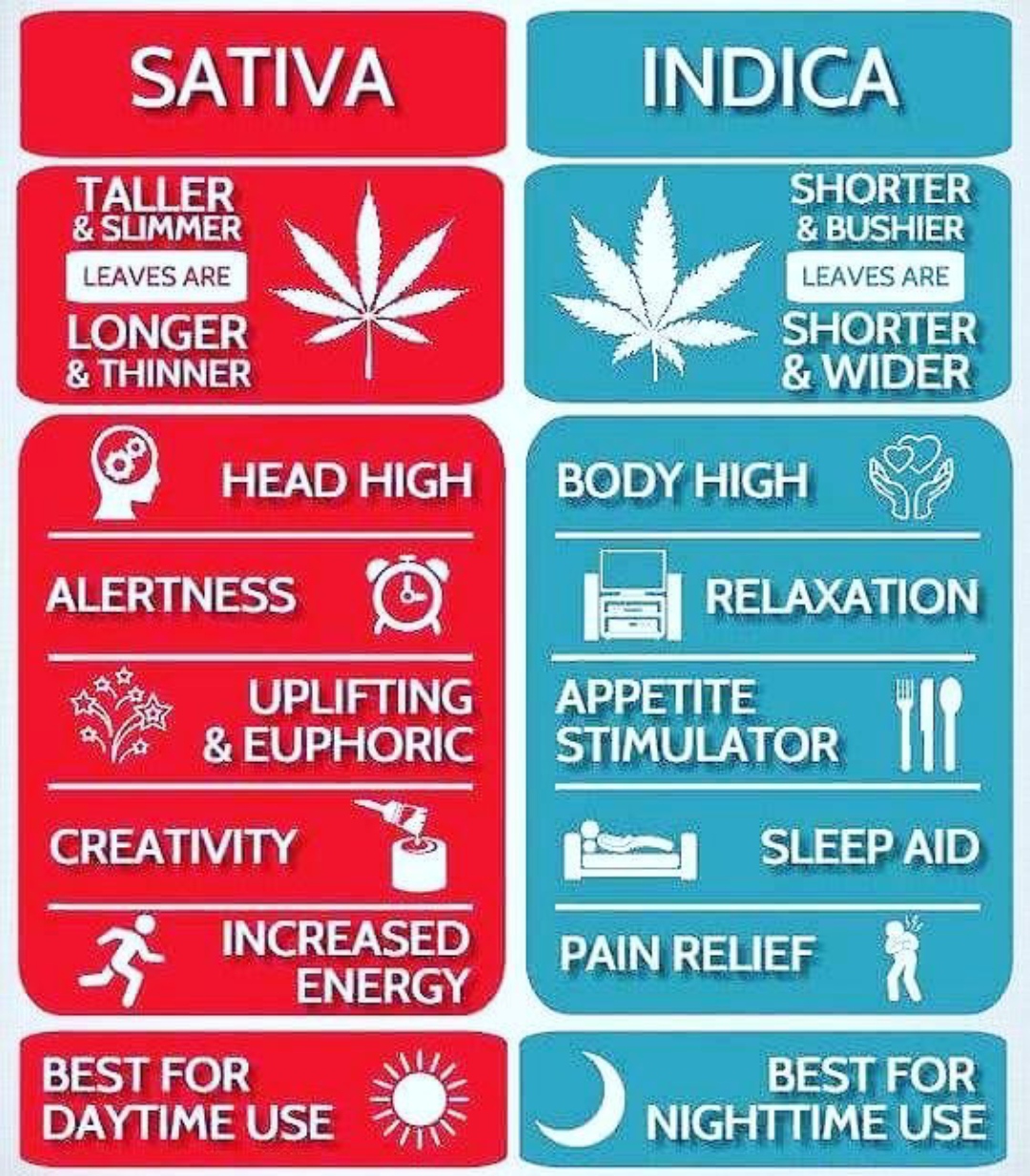 This way, you can have both strain in your house, but still able to do what you do, Never the less, keep smoking and be kind to one another, play some #hashkings game and..
inhale the good shit, exhale the bad shit.
Oh what is hashkings? hashkings is a pay-to-earn NFT game under Hive blockchain its a farming simulation that you can either farm, stake coins, and earn, and its all about weed.
Check it out here! hashkings
Yours truly,
---
Posted via weedcash.network
---
---