Inhale the Good Sh*t, Exhale the Bad Sh*t | 420 Special
It's 420!
---

Today basically celebrates a day of Harvest... Just kidding! 420 means, April 20, is a celebration of cannabis consumption where people gather and party and mostly it's a musical event. Historical hearsay was it was a code for a group of friends somewhere in Texas, whenever they decide to consume some sticky icky, and worldwide if it's 4:20 PM after school or work and stoners would send a message to their friends and be like...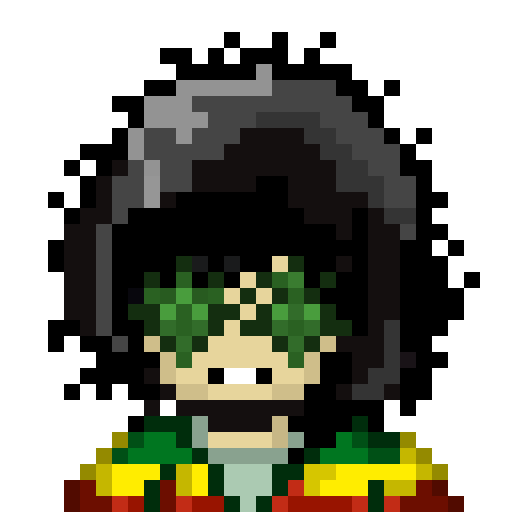 ---
Yo! It's almost 4:20 PM let's go!
---
Thus, became the date for worldwide celebration most especially in countries that had Cannabis consumption legalized and decriminalized.
Inhaling the Good shit
Pretty much most of the first-world countries had Cannabis also known as Marijuana decriminalized and legalized in their area code, compassionately making it available to anyone who's in need not just recreational, but most especially medicinal. Not only the substance but also the free information about it.
---
It's just a plant.
---
Actually, if you don't know, the smokeable part of the plant is the unpollinated flower of it, meaning that the female plant was purposely separated from the male plant, having it produce a potent amount of THC
THC (Tetrahydrocannabinol) is a terpenoid present in a flower of cannabis
THC Source description
The Male plant, on the other hand, is also known as the 'Hemp' Plant. which can be used as biofuel, paper, and in some countries today use it as a mixture with concrete and now known as 'HEMPCRETE', and of course the one of the most important thing that benefits human, the male plant produces highly on CBD
Hempcrete details source
CBD is an essential component of medical marijuana which helps patient with their anxiety, chronic pain, addiction, etc.
Harvard CBD info
Essential Information.
Obviously, I'm an advocate of having the substance to be legalized in my own country, not only I have read and researched about it, but I have known this from personal consumption experience. (I'm still alive and increased my critical thinking. SURPRISE! but yeah.) I want to break the stigma of it, I want it to be decriminalized. I want the country to profit from it. I want the medicinally used practice it is available to patients who are badly in need.
I was listening to Koolpals (A Local Podcast of Filipino Comedians) recent podcast episode #497 Quatro Benta Panalo and the host sat down with Atty. Henry Enaje and a Mother who's having his son use CBD as his medication. They talked about the current progress of legalizing Medical Marijuana being passed to the Philippine Senate and some useful information and benefits of using Cannabis.
(Unsupported https://open.spotify.com/embed/episode/3gxtFIN7cBPrlZ6FZVQJMS?utm_source=generator&theme=0)
Exhaling the Bad Shit
Sadly, this specific plant still gives a bad stigma locally, I mean, I'm the stoner one but why yall acting stupid? (talking to those Filipinos who are so close-minded but have double standards in their lives).
Why I say this, well,
for one I get emotional when I'm proving a point, knowing I have a point and people wouldn't even try to check on the internet about things that are factual, and they would just settle for their own ignorance. (Sorry, not sorry). I mean seriously, we have the power of internet, and if you're not using it to gather different information then I think you're using it wrongfully.
Addiction. If the problem is addiction, then we are talking about substance abuse, and it has many forms. consumption of alcohol, browsing on TikTok and such, playing so many computer games, adding worthless shit on Amazon, lazada, or shoppee, procrastination, and so on, but you're not being criminalized right?
My Views and Opinion
They say Marijuana has a bad effect on humans, you will get dumber, you will get to kill your friend with a shotgun and shoot him in the head basically it will make you "evil". Personally, I loved music more than ever, I appreciate the importance of nature more than ever, it makes eating so much better, I became calmer and increased want to learn about things and not be hypocrites of things.
And I wish for everyone to think deeply about things and give it more understanding. Not just about the plant, but also about some important aspects of life. If you can't understand the message I'm sending out in this post, then you can qualify the quality of state of mind you have, that's not my problem but that is yours.
---
It takes one to know one.
---
But never the less, HAPPY 420 to EVERYONE! Let there be PEACE, LOVE, and UNITY!
---
Follow me
Hi! This is sensiblecast / mebu (on discord). If you have reached this point that means you've read my post! and for that,
THANK YOU! Feel free to comment down below for any suggestion or reaction, or anything you want me to discuss! 🙂
This will help me create better content than the previous one.

Til next time see yalls!
---
Hive Ecosystem that will benefit you!
Click on the images below and create your account today!
| Actifit | NFTShowroom | NFTTunz |
| --- | --- | --- |
| | | |
| Track your daily fitness with Actifit | Sell your NFT art with NFTShowroom! | Sell your Music tracks with NFTTunz! |
Tip me? via BNB network: 0x2868d254c938753C4619F4b6A3c0e5734703977f
---


---
---